Savvy event pros share hacks for doing more with less
The good news is that the meetings industry is growing. A recent study by Tourism Economics for Meetings Mean Business estimates the total amount spent in the United States on everything from travel to hotel rooms and breakfast buffets at $325 billion annually. Add to that monumental number findings from a new Smart Meetings survey of event professionals that found two in five have budgets that are growing—in almost 7 percent of cases dramatically. The survey, taken in early April, found that a third of 101 respondents had budgets that were roughly static. Only 7 percent had seen their checkbooks slashed significantly in the last three years.
At the same time, two out of five respondents reported that expectations for results had spiked since 2015. With costs rising faster than an express elevator to a penthouse welcome reception—particularly in the areas of technology and food and beverage—planners have had to watch every penny. These veteran change-makers generously took a few minutes out of their busy schedules to share their tricks for making every dollar count, largely by managing cost-per-attendee. Feel free to steal these ideas for your next event, free of charge.
Never-Skimp List
Before we got to their tricks for saving money, we asked these meeting warriors what things experience had taught them they just couldn't live without. Their replies fell into predictable buckets—with one surprisingly common theme.
Watch the Screens
Education and technology (including audiovisual) are paramount. Kristjan Gavin, founder of IGC Experience Consulting, has found that an ethos of "pay now or pay more later" applies to IT. "You're either ahead of the technology game and embracing it, or you're behind," he said. "Trying to catch up late is more costly and time-consuming than being an early adapter." Plus, he has found that being an early adopter sets a planner apart. For those who try to skimp, Gavin warns, the cost of a tech fail could be high. "If your AV isn't on point, that is what attendees will be focusing on—the audio feedback or blurry screen, rather than the presentation," he said.
Jeannette Davidson, founder of Seattle-based JD Consulting, agreed that skimping on audiovisual is not an option. "Consistency and reliability are paramount," she said. For her, that often means bringing in her own vendor rather than using the preferred company—and, she reported, often that option actually costs less.
F&B Matters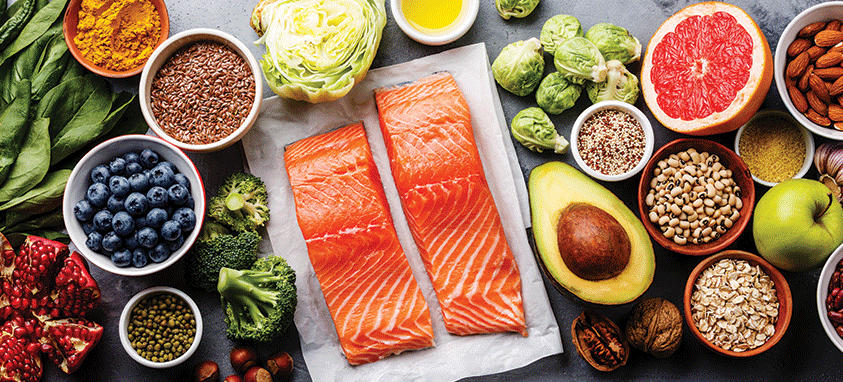 Food and beverage were at the top of a lot of gotta-have lists. The need to satisfy the hunger for knowledge at a meeting is equaled or surpassed by the necessity of providing healthy options that take dietary requirements into account and hosting a memorable closing dinner. One respondent issued this warning: "Bad food is remembered more than good content."
Ginny Whitaker, an administrator at Rice University in Houston, put the magic elixir—coffee—in the essential bucket. "I plan scientific research conferences for a private university. My scientists and engineers must have coffee." She was not the only one. Many listed quantity and quality of java as a requirement for a successful and productive gathering.
Don't Forget
Others chimed in about the importance of offering thoughtful thank-you gifts for attendees and clients, as well as plenty of time for networking. New at the top of the must-have list was security—in person and online.
Many suggested focusing on the side of the dinner roll that is buttered. Renee Robbins, vice president of education and development for American Society of Plastic Surgeons in Chicago, had this advice: "Save money, but still protect the revenue stream. I never skimp on time with the exhibitors. Given that my margins have significantly decreased, it is important to ensure that the areas from which I can derive a profit are protected."
Budget-Saving Hacks
Across the board, the No. 1 piece of advice was the importance of negotiating. Marisol Hernandez, executive assistant at Kellogg Company in Queretaro, Mexico, stressed that asking for what you need doesn't have to be adversarial. "Letting vendors know my necessities allows us to find win-win solutions," she said.
What is open to negotiation? Respondents suggested the answer is just about everything—from lower food and beverage minimums to number of comped rooms and audiovisual costs (including fees for outside vendors and Wi-Fi charges). In the end, every meeting is a partnership between planner and venue, so being up front with your goals can help you and the venue prioritize where dollars are spent.
Jennifer D. Collins, president and CEO of Washington, D.C.-based JDC Events, had this tip: "Don't assume; just present your case and work with the vendor on the best way to make it happen. After all, if you don't ask, you don't get."
Make Room for the Wow
The place to splurge, our respondents said, is on first impressions. In particular, the entrance and bar area. Angela McMillan, director of events, communication and marketing at Greater Kalamazoo Association of Realtors, suggested planners don't have to sacrifice experiences to save the bottom line.
"No matter your budget, you can always create a memorable experience by focusing on great service, clear organization and flow of the event," McMillan said. She suggested concentrating on a few key areas that attendees will remember and ditching the rest. To make decor even easier, McMillan advised booking venues that have natural character and charm that don't need to be embellished.
Nourishing Strategies
A big line item in almost every budget is used to fill plates and glasses. Benjamin Rabe, events director at SmithBucklin in Chicago, takes a magnifying glass to attendee registration lists. "Get guarantees right and don't over-guarantee," he said. "I would rather see two people who show up five minutes before lunch ends and have to buy them lunch at the restaurant than over-guarantee by 100."
Kathleen Kaun, trade show and meetings manager at Brighton, Michigan-based Glanbia Nutritionals, suggests keeping meals casual. It helps with networking and cost control. "People wear jeans and automatically relax more," she said. "I try to find a venue that also has games or some sort of activity that is part of the restaurant. It creates team building and a bonding experience for the cost of one meal."
Danielle Furnari, events coordinator at Geisinger Health Foundation in Danville, Pennsylvania, has found that rolling over items from breakfast to a morning break keeps people nourished and reduces waste—and the check—at the end of the day.
Colleen Neubauer, senior meetings manager at Chicago-based National Council of State Boards of Nursing, seconded the notions of not overfeeding and stretching food through multiple uses. "Don't do dessert at lunch and save the sweet treat for an afternoon break," she suggested.
Planners can also turn to their counterparts at the property for cost-cutting solutions. Jeri Webb, associate vice president of conferences and meetings at Chicago-based Pulmonary Fibrosis Foundation, sees hotel catering departments as a partner in the quest to crop budgets. "I've had really good experiences this way—so many chefs are happy to have a challenge to break out of their standard fare," she said.
Or, think outside the conference room. Ashly Baugh, event services manager at Berkshire Hathaway Energy in Des Moines, Iowa, takes advantage of the party scene already happening at a local bar. She leads her group to where the action is rather than trying to recreate a hip vibe at the hotel. "It costs less and leverages the energy already there," she said.
Save the Earth—and the Budget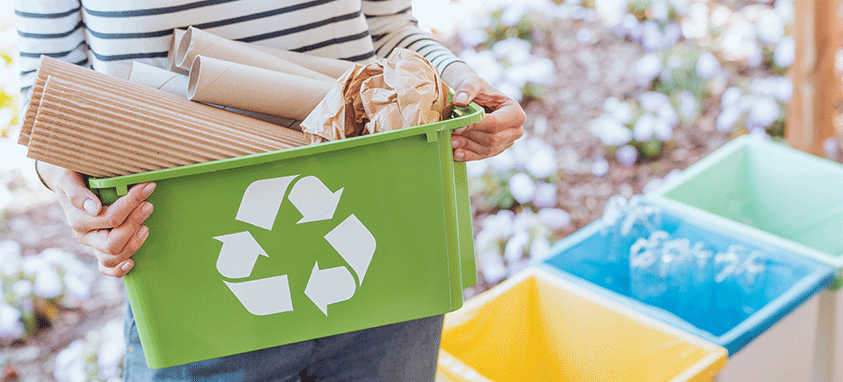 One area where many respondents found an opportunity to save money was by implementing environmentally conscious practices.
Bethany Coleman, senior manager of events and promotions at World Fuel Services in West Palm Beach, Florida, suggested encouraging attendees to use water coolers and refillable bottles rather than plastic bottles.
Some praised the confluence of sustainability, affordability and technology. Sharon Boyle, vice president of Foodservice Sales & Marketing Association, knew she couldn't skimp on cuisine, but she found subtle, eco-friendly ways to reduce costs. "We eliminated printed materials and went strictly to a mobile app for all content. We call it a green initiative and also a move into the future," she said.
Heather Tanfani, president at Events! in Sacramento, California, admits that stretching a budget without compromising the event experience is a challenge. "However, by applying environmental sustainability practices—reduce, reuse and recycle—it is possible," she said. In addition to limiting printed materials and using water pitchers, she opts for edible or live decor whenever possible. Other cost-saving green steps include creating event materials with longevity—namebadge holders, table drapes, gobos, signage and props with staying power—can be purchased once and used year after year. She advocates for bringing the effort full circle and making sure food waste, paper and plastic are properly recycled. "We can be good stewards to our clients' budgets and the environment at the same time!" she said.
Be Location Savvy
Another smart tip was to take advantage of resources already in the destinations. Brenda Boswell, director of employee experience at Atlanta-based Elavon, had these words of wisdom for setting priorities: "Utilize CVBs and focus the budget on what the attendees have traditionally wanted based on feedback from post-event surveys—instead of focusing on making every category the same intensity." Many destination marketing groups have resources and networks that can add value and local flavor at low or no cost.
Melissa Hahn invites the local marketing agency to share information about the area before the event with attendees and to partner with raffle prizes and items for swag bags.
Others suggested choosing second-tier cities with good transport options and being flexible with dates.
Kim Bladen, senior corporate meeting planner at ETS in Philadelphia, doubles down on the partnership card by going back to the same venues and signing multiyear contracts for a better rate.
Taru-Maija Ruuskanen, congress and event manager at Aalto University in Helsinki, calls on student volunteers to assist onsite. "It is a win-win outcome," she reported.
Sharon Fisher, CEO and ideasparker at Play with a Purpose in Orlando, has found value in blending activities—combining a CSR event with a cocktail party by building a golf course out of canned goods, then playing the course during cocktails, for instance. "Cost cutting is not a one-size fits all," she said. Prioritizing starts with understanding the meeting goals and putting the most resources there.
One final tip to ensure that there are no surprise charges after everything has been torn down. Mary Ann Turner, principal at Projects Unlimited in Hartford, Connecticut, has a simple rule: "One chief." If anyone asks for anything, she is the only person who can say yes. It doesn't matter if it is the president or an exhibitor—if it is given without her approval, then that vendor pays for it. "Plus, I have learned folks don't always need what they want!" she said.
Relative Value
In the quest to add value without adding cost, respondents consistently returned to the goals of the meeting for determining whether they were getting return on investment. But how that value was measured varied. The largest group—two out of five—relied on post-event surveys, but one out of five measured based on revenue generated and many looked at registration for the following year. Key performance indicators, net promoter score and return on objectives also played a part.
"The objectives of each event are set by an internal stakeholder, and then used to keep the sales team focused," said Bethany Coleman, senior manager at World Fuel Services.
Some looked for more anecdotal methods, such as online buzz. "Following events, we monitor attendees' production and social media feeds. Are they sharing and celebrating what they learned?" asked William Hopper, director of engagement at WWH Communications in Washington, D.C.
What is your budget hack? Share it on social with the tag #MeetSmartBudget, and you could win a Starbucks gift card.