Michael Mina is a Michelin-starred chef whose culinary empire of more than three dozen restaurants spans the country and reaches as far as Dubai. Like restaurateurs everywhere, the pandemic has hit him hard. His signature Michael Mina San Francisco offers only take-out and delivery right now (from another of his city locations), and its counterpart at Bellagio Hotel & Casino in Las Vegas remains shuttered.
Yet in the midst of COVID-19, not to mention this year's horrific wildfires in California's wine country, Mina has opened a brand-new restaurant, Wit + Wisdom, in the city of Sonoma.
We thought it was only fitting to ask chef Mina if he was crazy or what. And, more seriously, what lessons the experience might offer for planners and others in the hospitality world, who are enmired in their own pandemic struggles.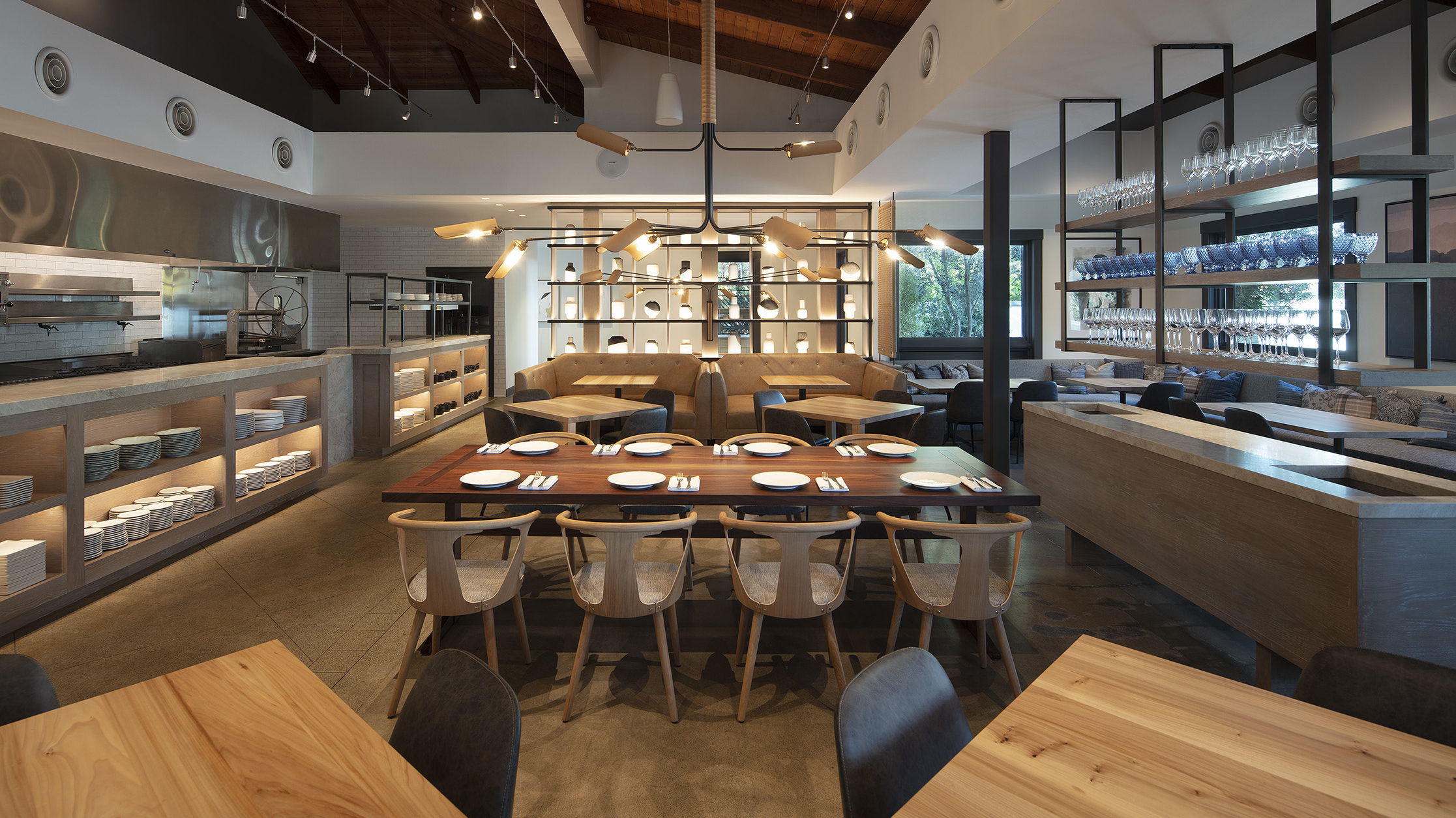 Wit + Wisdom is Mina's first outpost amid the world-renowned vineyards north of San Francisco. It's located at The Lodge at Sonoma Renaissance Resort & Spa, a few blocks from the city's main square. The name, and interior decor, are a nod to one of Sonoma's most famous residents, author Jack London, whose former ranch is now a state historical park in nearby Glen Ellen. But arriving guests now barely get a peek at the handsome indoor space before being escorted for seating in a spacious outdoor patio with a firepit and bocce court.
The menu, which draws on local farms and wineries, is relaxed and wide-ranging, from upscale comfort dining (a lobster pot pie features brandied-lobster cream and black truffle) to a gourmet burger and wood-fired pizzas.
The evening we visited the patio was busy—though everyone was properly distanced, and the server speedily excused himself when his mask slipped off his nose while he was storytelling the menu.
"Honestly, it's been a tough year," Mina said in a subsequent interview from Las Vegas. "But it really was nice to open a brand-new restaurant, and not just do a re-opening. It was therapeutic for our whole team. And we have such an amazing amount of good outdoor seating, so that obviously worked."
Hotels and restaurants in smaller cities and exurban locations have led the way in regaining business, including small groups. "It's not like being in a big city," Mina agrees. Asked what he's learned during these challenging times, he laughs and says, "We've gotten extremely good at telling people how to reheat food. It could never happen again that you have all these great chefs thinking about how to make to-go food. From that, you also see fun concepts emerge. All the rules are in play."
His kind of uber-fine dining will make a comeback, he believes, and so will restaurant dining in general. "People want to go out to eat. In other markets where the restaurants are open, people are going. But will there still be more delivery? Absolutely, no doubt."
What lessons can a world-class chef who perseveres despite major challenges to his livelihood offer to meeting and other hospitality professionals?
Mina takes a few moments to answer. "What we've done, we've used this time to really focus on avenues we wanted to explore but didn't have the time before," he finally replies. "When you talk about life, the one thing you can't buy is time. During the pandemic, we actually got a lot of time back. The nontravel and doing things remotely has given us time back, as well. And that's the silver lining. You've got to use it wisely. It's going to be the ones that use the time best now who will do the best going forward."