With more groups heading out of the boardroom and into creative locations, why not schedule an event in a cozy space with great food and a wine tasting guided by a sommelier? These seven wine cellar meeting venues prove that groups don't have to head to Napa or Bordeaux to gather among grapes.
Casa de Uco
Set in the foothills of the Andes Mountains amid Argentina's Uco Valley wine-growing region, Casa de Uco Resort's underground wine cave, pictured above, is the ideal space for secluded meetings. Complete with a 1970s wood Knoll conference table that seats up to 10 people, the space seamlessly transitions to post-meeting wine tastings with the resort's sommelier.
The Wine Cellar
A hidden gem on the lower level of the Ashton Hotel, The Wine Cellar is one of Fort Worth's most unique private dining spaces. Up to 20 guests can dine in the elegant room surrounded by a diverse wine reserve. A gold-painted pressed tin ceiling, slate floor, natural stone walls, rich wood accents and soft lighting impart a refined ambiance. Warren Buffet and Bill Gates, who often stay at the hotel when conducting business, have privately met here.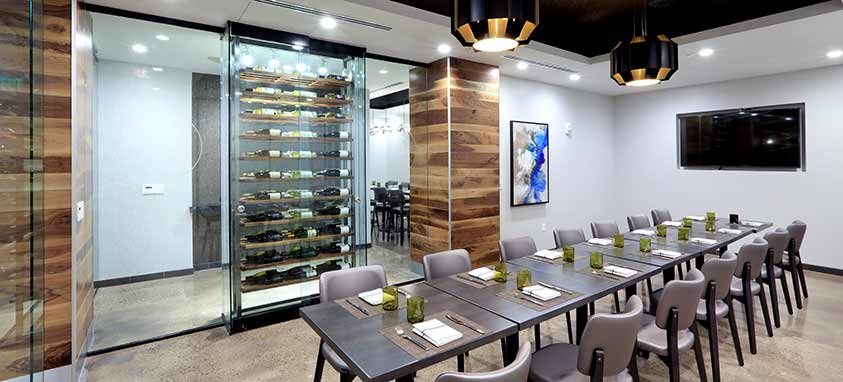 The Kitchen By Wolfgang Puck
Retreat to the wine room for lunch or dinner to pair Chef Wolfgang Puck's signature wine with made-from-scratch comfort fare including gourmet pizzas, appetizers, salads, noodles and entrées. This casual and inviting private dining and meeting space holds up to 20 and is located within the Amway Grand Plaza Hotel in Grand Rapids, Michigan.
The Apiary
The Apiary, a special event venue in Lexington, Kentucky, offers a beautiful wine cellar for meetings and catered private dinners. The cozy and intimate space features a farmhouse-style table and 10 cushioned chairs, surrounded by a vast wine collection. Reclaimed brick, stone pavers from a prestigious horse farm and exposed wooden beams from a former tobacco warehouse add texture and ambience.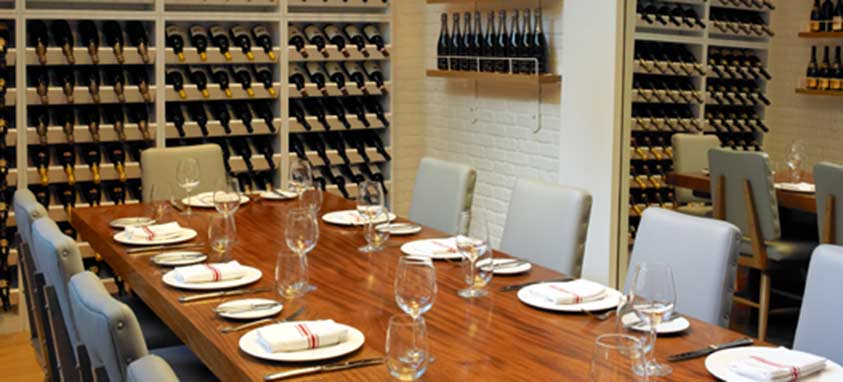 The Dutch
Located at Miami's W South Beach, The Dutch takes its inspiration from local cafes, seaside shacks, and roadside joints. The restaurant's intimate 16-seat private dining room surrounds meeting goers with an award-winning wine selection. Meeting planners can arrange for wine tastings with the in-house sommelier, an introduction to sommelier class, or a wine pairing dinner curated by Chef Adonay and Sommelier Philip Fuentes.
Ravines Wine Cellars
A boutique winery on Seneca Lake in New York's Finger Lakes wine region, Ravines Wine Cellars holds private dinners and events in the tasting room and wine production area, located in a handsome historic barn. Meals catered by Ravinous Kitchen, the on-site farm-to-table eatery, feature pairings of Ravines wine with full, sit-down dinners among the barrels and riddling racks. The space can hold up to 50 diners in the off season, and up to 100 in the summer.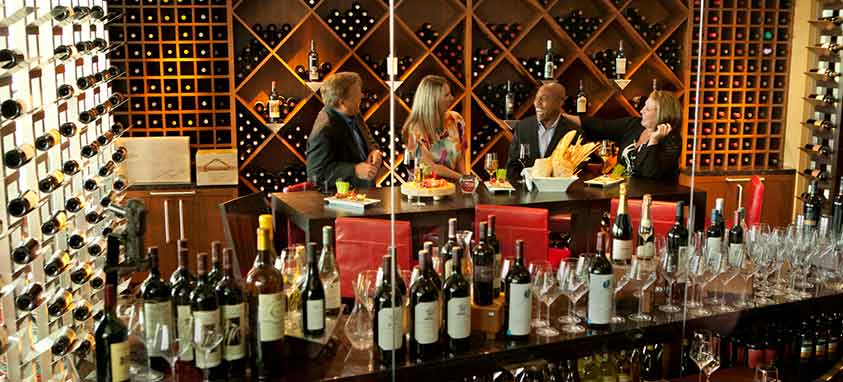 Spencer's for Steaks & Chops
At Hilton Orlando, Spencer's for Steaks & Chops maintains a temperature-controlled wine room that presents the perfect intimate setting for the oenophile group. Surrounded by wine on all sides, the private dining room creates a distinctive setting for groups of up to eight people seeking an extraordinary eating experience.