Inject a jolt of variety into your roster of meeting venues to keep attendees engaged and excited before, during and after the event.
Jane's Carousel, Brooklyn
The word unique is often misapplied, but in the case of Jane's Carousel, its use is warranted. No other event space features a meticulously restored historic carousel encased in a transparent acrylic jewel box on the bank of the East River, with unbeatable views of the Manhattan skyline and the Brooklyn Bridge. Made in 1922 by the Philadelphia Toboggan Company for Youngstown, Ohio's Idora Park, Jane's Carousel opened in Brooklyn Bridge Park in 2011.
On days when the carousel is closed to the public, groups of up to 150 may rent the space for private events. With an in-house sound system, a deck to provide spillover space during warm months and a heating system on hand to stave off winter chill—not to mention 48 ornately decorated wooden horses and the glow of 1,200 lights—Jane's Carousel offers modern comfort as well as elegant nostalgia.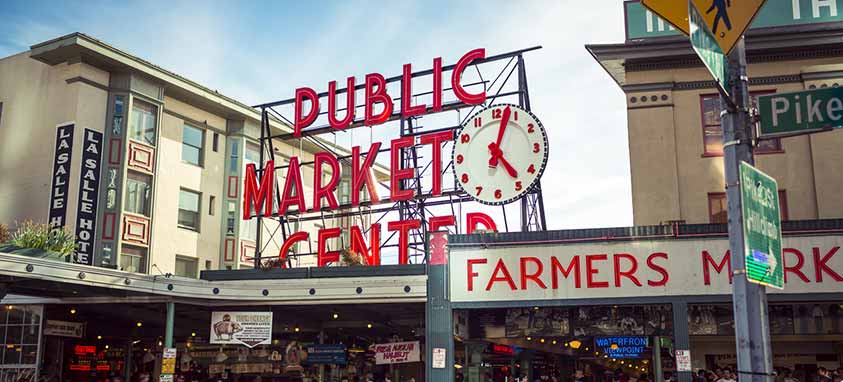 Pike Place Market, Seattle
Distinctive locations make for memorable events, and in the Pacific Northwest, no site is more iconic than Pike Place Market. The southernmost buildings of Seattle's famed shopping emporium contain a variety of meeting and event spaces offering between 250 and 2,275 square feet, with features such as large windows, high ceilings, and views of Elliott Bay, the Seattle Great Wheel or the historic market sign.
Board meetings, conferences, panel discussions, team-building activities, brainstorming sessions and private dinners will all find a home here. For an experiential event, host a cooking class, demonstration or tasting in the 600-square-foot, state-of-the-art commercial kitchen. Planners, remember to take advantage of the onsite suppliers. After the obligatory stop to see the salmon-slinging fish vendors, source locally grown blooms from the market's flower farmers to enhance the event space.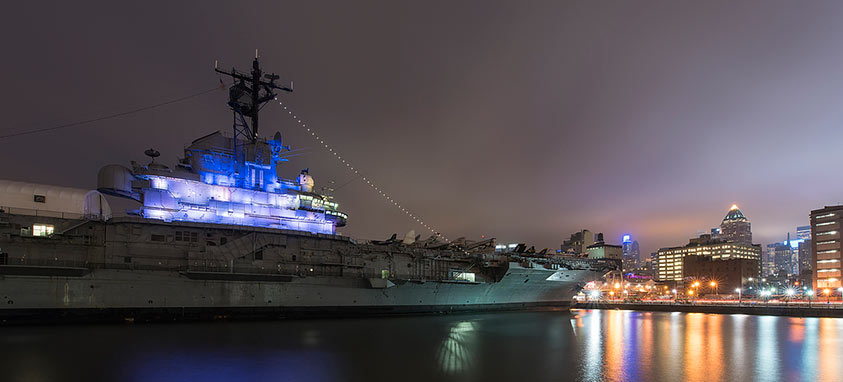 Intrepid Sea, Air & Space Museum, New York
New York City's distinctive outdoor venues include the 300-yard flight deck of the former aircraft carrier Intrepid, moored on the Hudson River in view of the Manhattan skyline, the Statue of Liberty and the George Washington Bridge. During 31 years of active service, the aircraft carrier participated in World War II, the Cold War and the Vietnam War. In 1982, the decommissioned vessel gained new life as the centerpiece of the Intrepid Sea, Air & Space Museum, which also houses the space shuttle Enterprise, the American guided missile submarine Growler and a British Airways Concorde jet.
Additional indoor and outdoor event spaces at the sprawling complex include the space shuttle pavilion, museum pier, multimedia theater, great hall, three hangars and three adjacent classrooms. Wow groups of 20 to 3,000 with an awe-inspiring National Historic Landmark venue featuring modern technological amenities, plus a professional and experienced event staff to guide and assist in the planning process.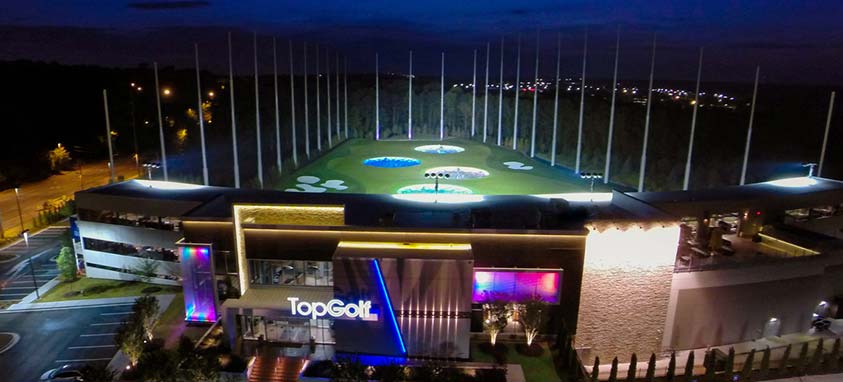 Topgolf, multiple locations in the United States and United Kingdom
What began 17 years ago as a brainstorm between brothers has evolved into a game-changing experiential concept attracting millions of visitors annually. Topgolf, essentially a golf-based theme park, reinvented the standard driving range experience via a potent blend of technology, scale, friendly rivalry, food and drinks. The clientele is not limited to the links-obsessed: 37 percent are non-golfers.
Luxurious, temperature controlled hitting bays outfitted with televisions and high-tech equipment draw crowds, and snacks, meals, beers and premium cocktails keep them onsite. Topgolf operates 28 U.S. locations, with seven more set to open this year, plus three locations in the United Kingdom. Facility size varies by site, but many Topgolf entertainment complexes cover more than 65,000 sq. ft., featuring three levels and up to 102 hitting bays. Reserve a patio, rooftop terrace or banquet room for a meeting or conference, and then end the day with a session in the hitting bays.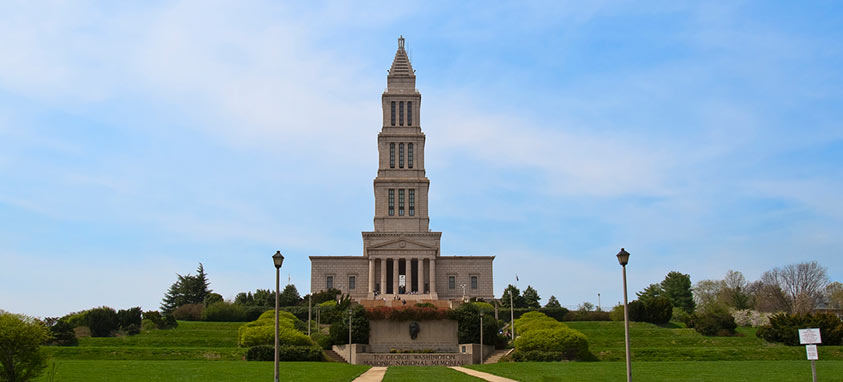 The George Washington Masonic National Memorial, Alexandria, Virginia
Memorials and monuments abound in the nation's capital, but few offer private event space. Less than 10 miles away, in Alexandria, Virginia, stands a hilltop memorial built and maintained by the Freemasons of the United States in honor of George Washington, Father of Our Country and noted mason. The National Historic Landmark structure houses a collection of spaces available for rent to serve groups of 12 to 450, such as two grand halls, a theater, dining room, portico and observation deck.
Amenities include Wi-Fi, lighting equipment, a sound system, stunning architecture and large-scale artwork. An onsite lot provides ample free parking, and the King Street Metro station is less than a half mile away. Alexandria's adjacent Old Town neighborhood offers numerous pre- or post-event diversions: shop, dine and sightsee along King Street, cruise the Potomac River by boat, or bike the Mount Vernon Trail. To continue the presidential theme, plan an excursion to George Washington's Mount Vernon estate, a mere 12 miles away.