An incentive destination for the new generation
Any time a hit television show features a distinct destination, meeting professionals get interested and the tourism industry of that location gets a real boost. It has recently been reported that season three of the wildly popular dark-comedy series White Lotus will be taking place in Thailand. According to Dana O'Malley, CEO of Kindred Public Relations representing Aleenta Resorts & Spas, the producers of the hit show say the new season in Thailand will be focused on "eastern religion and spirituality."
As a country with some of the most stunning beaches in the world, luxurious relaxation activities, an environment of tranquility and wellness and now the new setting for a hit TV show, Thailand is trending with millennials and Gen Z. Meeting professionals are seeing Thailand as the next "most desired" location for incentive trips.
Stay in Luxury
With beachfront villas hugging the coast of Pak Nam Bay on the gulf of Thailand at the Aleenta Hua Hin Pranburi Resort & Spa, attendees can relax by the water in the beachfront villas, residencies and suites. All rooms are different, making for an eclectic and quiet escape from the every day hustle and bustle incentive attendees are accustomed to. An organic farm is on the premises as well as farmers market and Aleenta's Beach Café. Guests can have a spiritual experience by giving alms to the local monks as they complete their daily morning walks. Incentive attendees can feel like one of the many A-list stars from White Lotus as they enjoy the barefoot luxury experience Aleenta Huan Hin Pranburi.
Read More: Asia Is Opening Up to International Events—Slowly
On the opposite coast of Thailand is the peninsula of Phuket, famously known as one of the most beautiful and exclusive beach destinations in the world and offering all of the best of Thailand. Chanalai Garden Resort, a luxury boutique destination, brings guests right onto Kata Beach of the Andaman Sea and surrounds them with tropical gardens. Private balconies overlook the water or the tropical flora of the lush region. With 209 guest rooms and over 900 sq. ft. of meeting space, Chanalai Garden Resort has the space for a group of incentive recipients – or the large cast of White Lotus should the rumors of filming in Thailand be true. After a long business day, attendees can relax with the extensive menu and panoramic views of the resort's Morakot restaurant. There is something for everyone – traditional Thai cuisine, Italian, American and even options for the kiddos.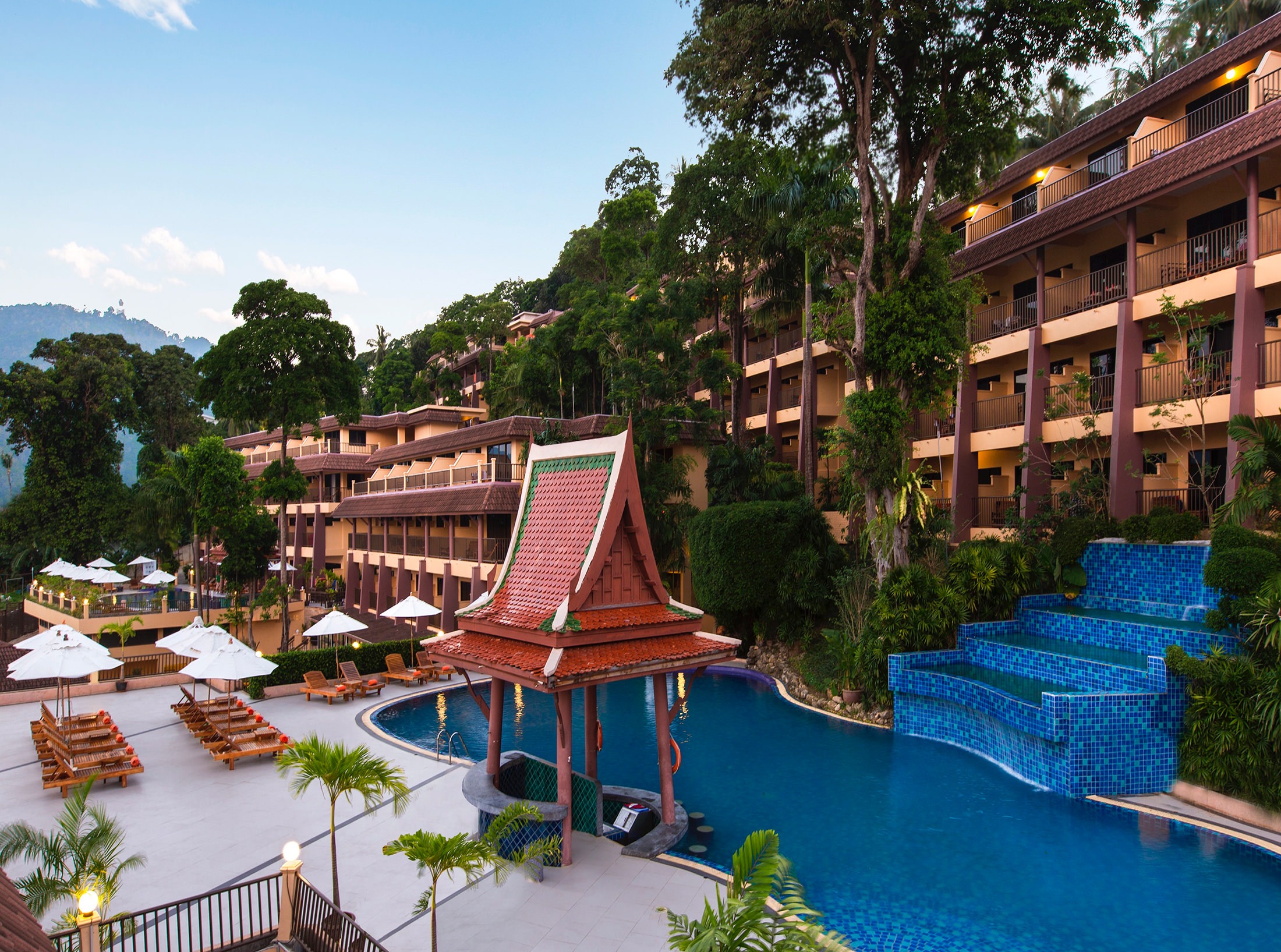 Once in a Lifetime Experiences
Activities in which attendees feel connected to the destination's culture and history are becoming increasingly in demand for incentive trips. Brimming with both, there is no limit to the different types of experiences guests can choose to participate in to feel connected to Thailand.
Only an hour outside of Bangkok are the ruins of Ayuthaya. Once the capital of Siam, it is now Ayuthaya Historical Park. Visitors can hire a bike to explore the main park as well as the smaller ruins of Somdet Phra Sri Nakharin Park southwest of the island. For the even more adventurous, visit the 13th century ruins of Sukhothai on the mouth of an extinct volcano. It is considered the most notable Khmer historical site and few people can say they have been there.
Elephants have always been an important animal and a historical symbol of Thai culture. There has been a great push to ensure elephant tourism in Thailand is responsible and humane. Watch these majestic creatures in their natural habitats from a distance or plan a visit to a licensed elephant attraction where you can pet and feed the elephants in a way that is respectful to the animal and the Thai culture.
Head into the village of Chiang Mai to taste some of the most authentic dishes the country has to offer. One of the most revered and well-known is a curry known as khao soi, a fragrant and full-bodied dish prevalent in Northern Thailand. Groups can go one step further than tasting it – Chang Mai offers cooking classes at local culinary schools for groups to learn how to make it themselves.
Read More: The Joy of Inclusive Cooking
Music and dance are practices passed down for generations and are unique to a culture. Thailand has been getting noticed for their music and dance festivals—a great way for attendees to experience and appreciate a culture they may not have been exposed to before. The Bangkok International Festival of Dance and Music features classical Thai music, opera and more, while the Hua Hin Jazz festival offers performances by the most talented jazz artists in both Thailand and internationally.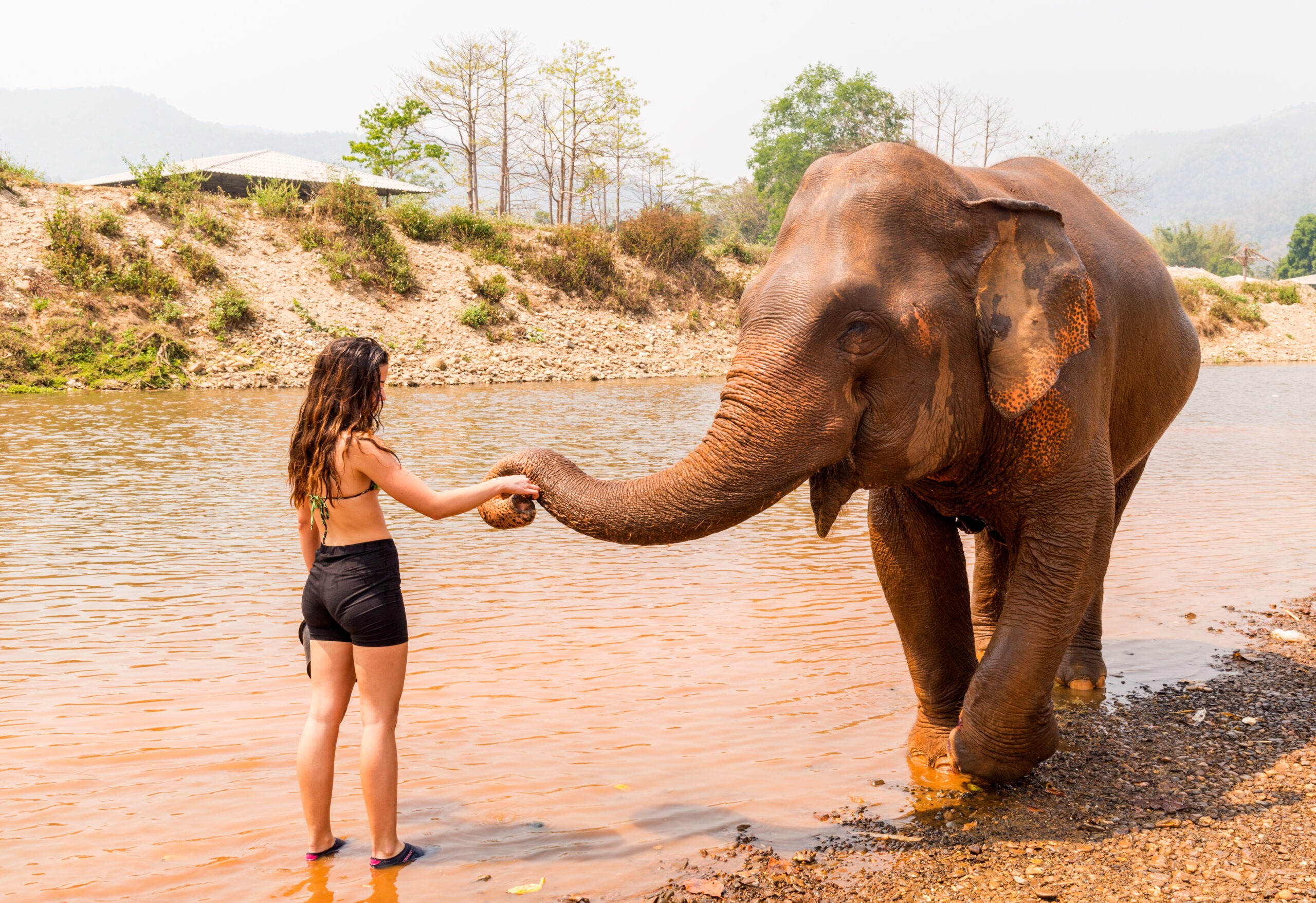 Why Thailand for incentives?
Not only has Thailand tourism spiked just from mere rumors of White Lotus filming in its resorts, but it is so much more. It is not only a destination riddled with boutique resorts and luxurious amenities – it is a destination rich in culture and rooted in deep spirituality with a dedication to peace and tranquility. For incentives who are looking for luxury, wellness and culture, Thailand might be just the perfect fit.