What does the future look like to you? Does it involve space travel? Social media glasses? Teleportation? How will all these new developments shape the events industry? This is the tantalizing topic Brian Ludwig, senior vice president of sales for Cvent, tackles in Smart Meetings' most recent webinar, "One Step Ahead, Predicting the Future of Event Technology."
"It's been an amazing journey to watch how the event landscape and all the underlying technology has evolved," Ludwig said. "I'm not talking about next year [or] even the following year. I'm taking a much further-out view—five, 10 years."
Ludwig has been doing presentations on the future of event technology "for many, many years." Five years ago, he showed images of a trade show heavily invested in hybrid. "I proclaimed at the time that the future will consist of hybrid events, where both options are available and that events will no longer be confined to the four walls of a hotel ballroom or a convention center," he said.
Of course, he was right.
In this webinar, Ludwig touched on three developments he sees on the horizon for events.
• Tech advances to help attendees get to the event
• Exciting changes to the venues and environments in which we meet
• Cutting-edge tech that will provide a new set of event experiences for your attendees
Read More: Hotels of the Future
We'll focus on the first here: transport.
Getting to the Event
"Cars, trains, planes; these are well-known modes of transport," Ludwig said. "Here's something just slightly different."
He meant a concept called second-level public transport. "If this becomes reality, you can get to the airport on the highway, despite traffic," he said.
This second-level transport will have the ability to travel above the roadway on a special steel rail. If traffic is deadlocked because of an accident, for instance, this transporter will be able to raise its legs to pass above stand-still traffic and many other obstacles.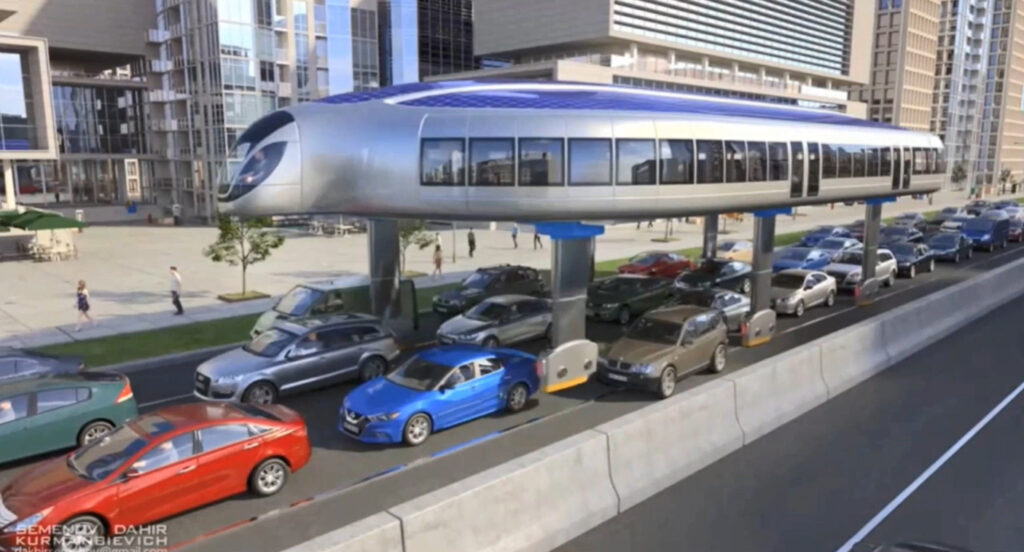 Ludwig shared another example of future travel. Uber has unveiled a flying-taxi concept in partnership with Hyundai that is capable of transporting passengers up to 60 miles at speeds of 180 miles per hour. The transport disrupter says this concept is set to begin construction in 2028.
"We all knew Uber was going to get into helicopters, right?" Ludwig said. Something a little bit more unexpected is a self-driving car that can also take to flight, making use of roads and air.
"Bottom line: Transportation options in the future may mitigate much of the travel inefficiency experienced today, and it's that inefficiency that currently deters many folks from going to in-person events," Ludwig said.
Read More: Where Does #EventTech Go from Here?
"If you're sticking with traditional transportation, and you're going to fly from an airport, we think that's going to be more efficient, too," Ludwig continued. "What if security was a pleasant walk through a tunnel, like E-Z pass?"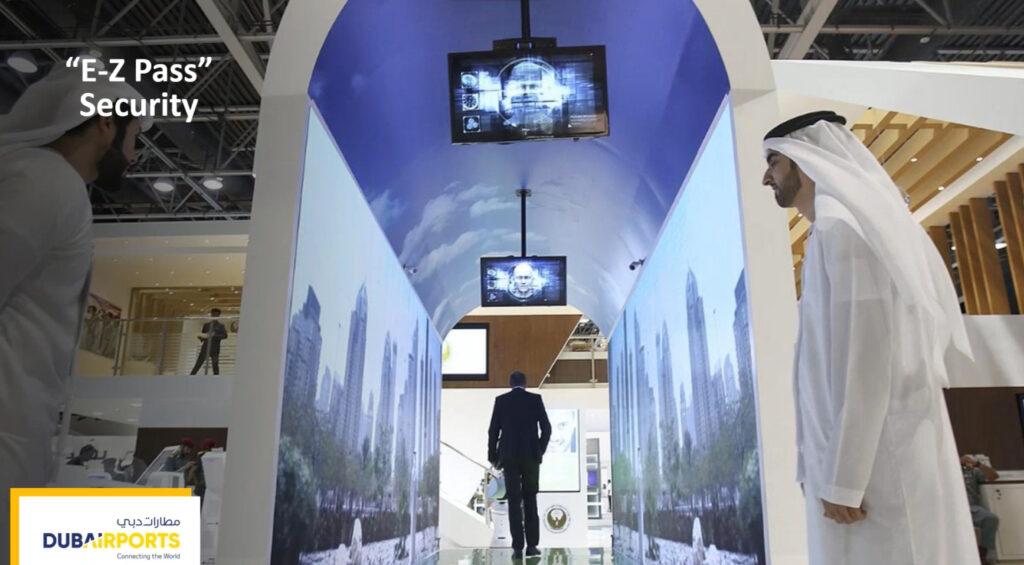 A trial at Dubai International Airport (DXB) demonstrates how passengers can walk through a virtual cityscape or an aquarium tunnel as it scan their faces or irises. Developers are working to enable these tunnels to effectively scan baggage and bodies, as well, Ludwig said, adding, "Imagine the positive impact this would have on security lines at airports of the future."
Self-directed luggage to relieve you of hauling bags through the airport—or, at a trade show, attendees with personal robotic assistance following them around the show floor—are two other predictions Ludwig shared.
During the wide-ranging webinar, Ludwig talked about even more potential transformations the industry could go through in the next decade. How about kinetic energy harvesting concrete, robotic surrogates and detecting attendee sentiment via computer mouse?
I know what you're thinking: What about privacy concerns? Ludwig goes into that, as well, and you can watch here.