What's trending at new and renovated hotels across the globe
Will the return to travel (and by extension to hotels) really feel the same? Properties have long been in a race to design their physical spaces to meet the changing needs of travelers. After the long pause and massive psychological shift over the last year, that work has become even more challenging and important. After all, it is the primary job of the hospitality industry to put people at ease when they are away from home. How they accomplish this slight of space will impact how meeting professionals do their job.
Smart Meetings scanned new and renovated hotels across the globe and pinpointed some qualities you can expect to see highlighted in lobbies, guest rooms and meeting spaces when you are out and about again.
Sometimes, trends are easy to point to, like in the case of biophilic design or gallery themes. After a global pandemic, the focus may be more on safety in general. Big and outdoor spaces may not be "trends" per se, but they're now a top selling point for increasing safety and comfort at meetings and events.
Similarly, automated and touchless technologies may have been convenient before, but a worldwide pandemic has made them indispensable. And while lobbies may have been the subject of numerous renovations pre-pandemic, the prescient trend of making them more fluid, communal, social and multifunctional is all the more meaningful when we've been sequestered for a year, operating mostly in a virtual universe. Sustainability, local partnerships and voluntourism have also become a priority.
Following are the developments industry leads and hoteliers suggest looking out for in a hotel near you.
Big Spaces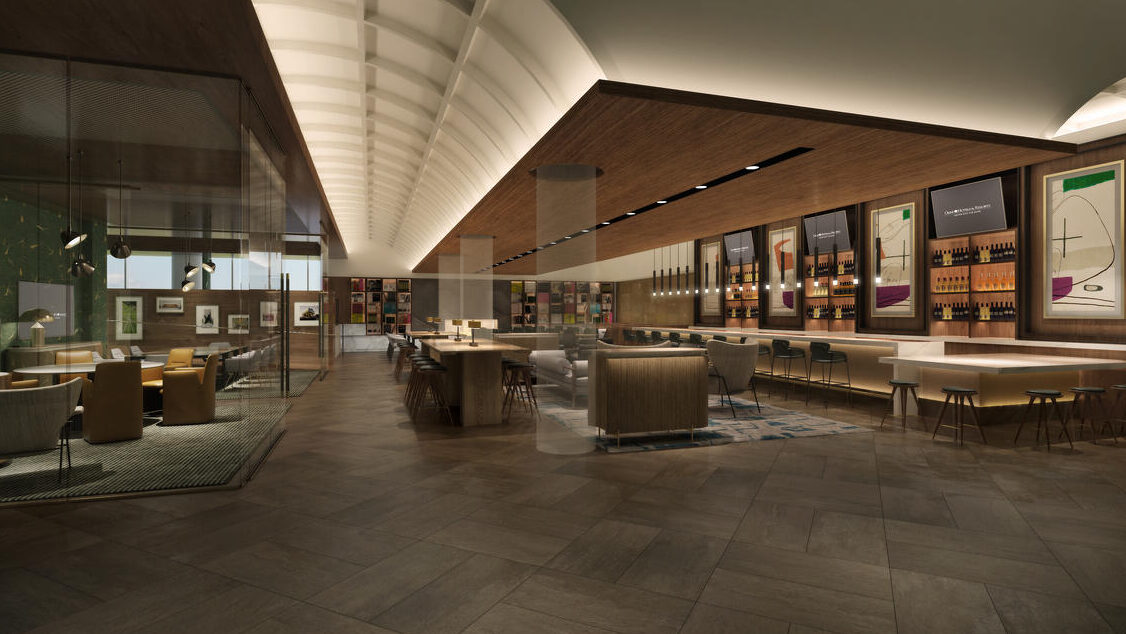 Space has taken on a new prominence since our awareness of six-foot bubbles has increased. Vaccinated or not, we're all a bit more cognizant of the air we breathe, and some people may be more sensitive than others. While in the past only large conferences were constrained by modest square footage, now even moderately sized groups may need to up the footprint to gain the flexibility needed to accommodate guests with room to spare for those wide aisles.
For an article in Forbes, Alan Fuerstman, founder and CEO of Montage Group, acknowledged the benefits of thinking creatively about how open spaces are used. "…We can put additional outdoor restaurant seating in a garden or on the lawn around the pool. We can configure the lobby furniture farther apart and still have it feel like a common place to gather. Space needs to be deconstructed and reconnected in new ways more than ever right now."
One brand-new property on the East Coast is sure to reap the benefits of the big space boom. Omni Boston Hotel at Seaport opens this September with 1,054 guest rooms across 21 floors with waterfront views of the harbor. The property will boast Boston's largest ballroom, part of 100,000-square-feet of event space. Solidifying buzz in the air forecasting a strong return for travel and hospitality, the hotel broke the Omni records for the largest group pre-sell ahead of opening.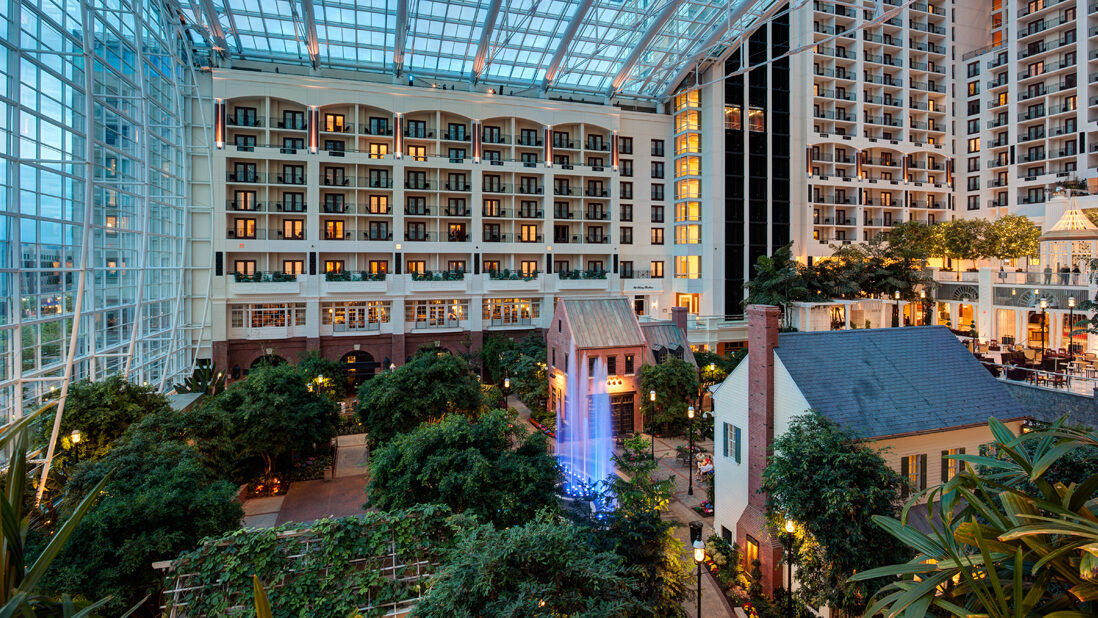 Another East Coast behemoth is 1,996-room Gaylord National Resort and Convention Center, slated to reopen July 1. The Marriott property underwent a $64 million guest-room renovation, all the better to service its 600,000 sq. ft. of event space. The hotel plans to highlight its unique 19-story garden atrium and Potomac River setting with new summer programming.
Conferences, of course, are also making a comeback, and gargantuan spaces are requisite. Enter Los Angeles' SoFi Stadium—and if it's big enough for the 2022 Super Bowl, it's safe to call it "roomy." The stadium boasts a seating capacity of 70,000, expandable to 100,000 for high-profile events, with 260 luxury suites. A sail-shaped canopy constructed of translucent glass allows natural light into the facility while protecting from sun glare and rain, while deftly placed wind panels can keep the stadium several degrees cooler in the heat. The setup goes beyond sports with the 2.5-acre covered American Airlines plaza and an adjacent 6,000-seat outdoor performing arts venue.
Going big has always been a theme in Las Vegas, where Caesars was putting the final shine on its LEED Silver-certified conference center days before everything shut down. The 550,000-square-foot CAESARS FORUM officially opened in October 2020 with the two largest pillarless ballrooms in the world. From the monorail, a sky bridge brings you right into the glistening entry hall, which directly connects to LINQ Promenade. A 100,000-square-foot outdoor plaza distinguishes itself with the 550-foot-tall High Roller observation wheel as its backdrop—plus it's walking distance from just about everything.
Outdoor Spaces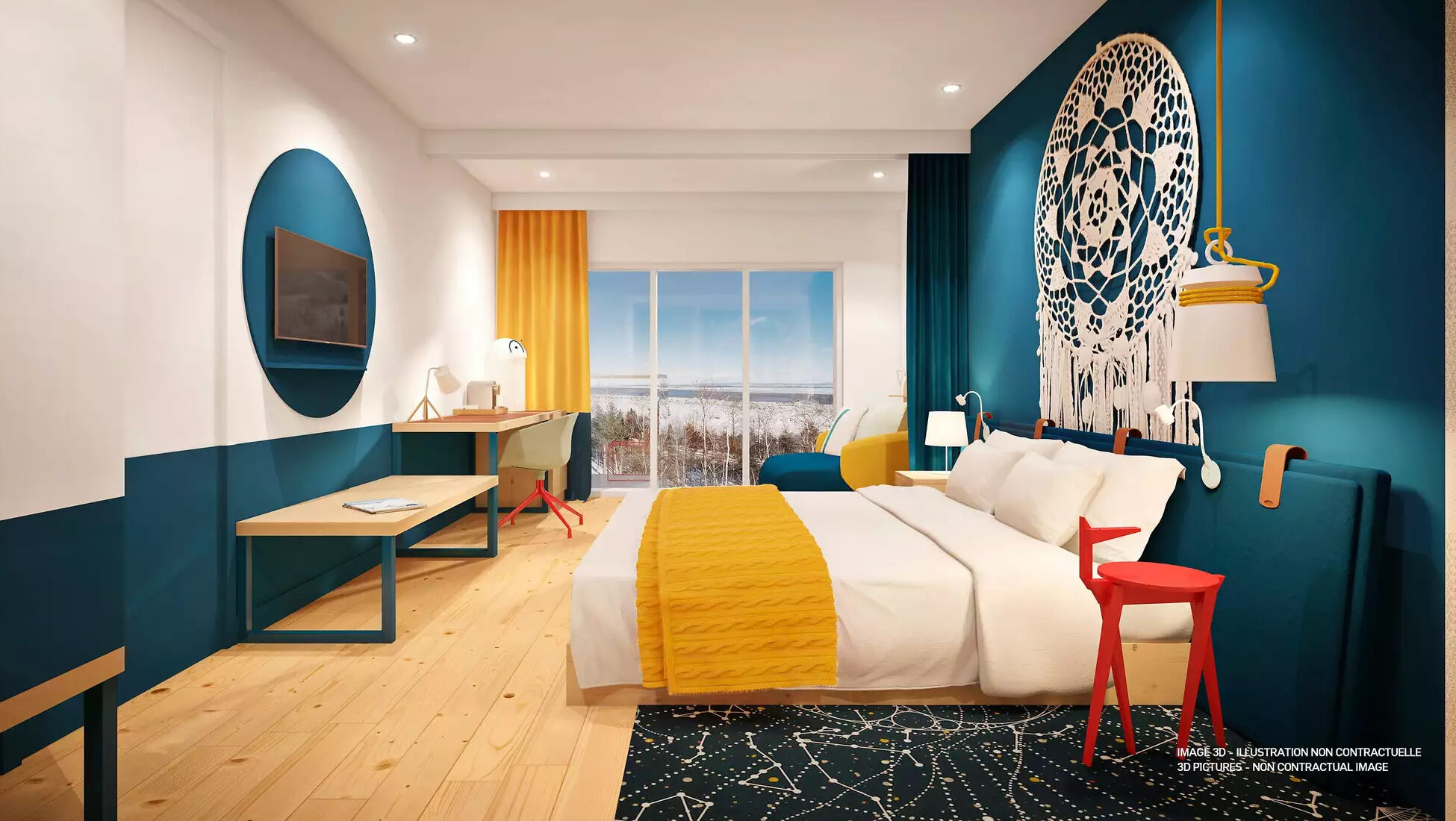 Like big spaces, outdoor spaces are nothing new, but are now a prime selling feature. No filtration system beats the good old fresh air. Even before the economy began reopening, health officials verified the reduced risk of meeting outside versus inside. With this practicality established, the benefits of outdoor space are being more fully explored. Scott LaMont, landscape architect and CEO of planning, design, and landscape architecture firm EDSA, spoke to the special attention al fresco spaces are getting post-pandemic:
"A lot of the shift has been in the perception of the market, in that the guest is now the one looking for that outdoor environment. Our job has been to create outdoor 'rooms,' to create exterior spaces hotels can drive revenue through with specific amenities or programming—but now there's a buyer for that market, so to speak. There's demand for a category of outdoor meetings, which wasn't really on the table a year ago."
Another Gaylord property has the goods to capitalize on this trend. Gaylord Palms Resort in Orlando, Florida, is undergoing a phased $158 million expansion that by year's end will realize an extra 96,000 sq. ft. of event space (added to its current 400,000 sq. ft.), as well a new 302 guest-room tower. EDSA designed the resort's exterior spaces that include four atriums, themed swimming pools and a cobblestone street riverwalk. The shining star is the 4.5-acre, glass-enclosed atrium that replicates Floridian environments from Key West to the Everglades through a jungle of native tropical plant and animal species.
Opened in March, the resort's new Mangrove Lawn event space spans 12,000 sq. ft. and will connect the South Beach Pool with a new Crystal River Rapids water attraction, a perfect option for groups looking to do combination buyouts.
Under Canvas Acadia in Surry, Maine, on the other hand, is all about those fresh-air vibes. The property consists of 63 safari-style canvas tents on elevated decks with private en suite bathrooms, set on 100 acres including untouched swatches of coastline. The glamping experience is optimized for ultra-safe gatherings, and groups can plan for waterfront yoga or get cozy with crustaceans on a Lobster 101 fishing tour.
Meanwhile, Hyatt Regency Monterey in California unveiled a property-wide transformation earlier this year, including addition of an array of outdoor amenities like a hammock garden, outdoor lounge with fire pits and enhanced walking paths. It's the region's largest conference hotel, with 560 guest rooms, and has over 40,000 sq. ft. of meeting space.
Another hotel that takes outdoor activities beyond lounging in patio chairs is San Diego's iconic Hotel del Coronado, where you can splash your way through a mermaid fitness class (tail included), take a surf or paddle-boarding lesson and cap the whole thing off by toasting s'mores at a nighttime beach bonfire. The 17,000-square-foot Windsor Lawn is just one of the sparkling outdoor venues on offer, all a shell's throw from the sand and surf.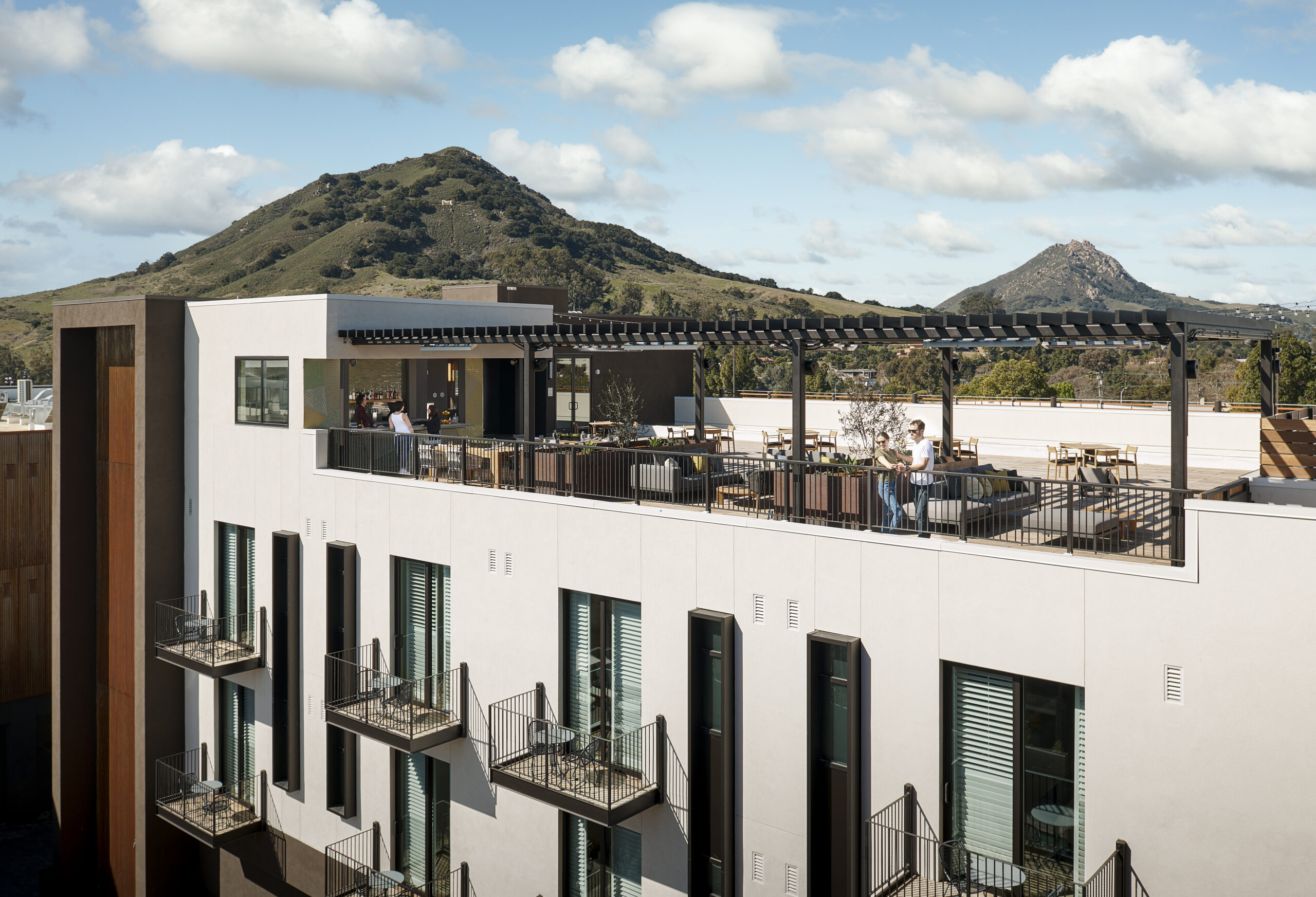 Head further north along the California coast for outdoor space with boutique vibes at Hotel San Luis Obispo. Its rooftop terrace with mountain and downtown views comfortably holds groups of up to 100 people. The roof is also home to a full bocce court and the chef's garden, where herbs are harvested for use at the property's two hyperlocal on-site eateries. It's just part of the hotel's total 10,000 sq. ft. of event space, which also includes a garden courtyard, a wine library and a grand ballroom.
Over the northern border, Club Med Quebec Charlevoix on the St. Lawrence River will open in December as a year-round escape to nature with a side of all-inclusive luxury. From skiing to whale-watching, the Canadian great outdoors calls from the big picture windows in the gourmet lounge, the 302 guest rooms and almost 4,000 sq. ft. of indoor meeting space.
Sustainability, Local Partnerships and Voluntourism
Like tech, adoption of sustainability features was on an upward trajectory pre-Covid. However, this is one focus that received divided attention during shutdowns. We initially saw the real-time effects of limiting human impact in positive environmental effects (such as species rebounding), but disposable plastic masks started washing up ashore and single-use plastics made a comeback bigger than baking sourdough bread at home. While the immediate necessity for hygiene upstaged efforts to avoid disposables, hotels are now looking to integrate eco-practices into their new safety considerations.
The world gained a new appreciation for the things in their own backyards—the special character of the places and experiences that make one place different from another. This spurs an increased focus in local partnerships and voluntourism—our awareness of how a close-knit community provides benefits beyond the financial and practical, and how exemplifying this presence is a selling point for guests. In the tourism industry, the services local vendors and artisans provide are beginning to be seen as a way to create symbiosis and sustainability, while fostering awareness and education for guests about the places they visit—a point of human connectivity that travelers are eager for as we re-evaluate our personal impact on others from small to large scale.
Hyatt has been in the forefront of this effort with its Hyatt Loves Local program, an initiative to collaborate with small local businesses, organizations, and nonprofits impacted by the pandemic. Organized by themes related to sustainability, wellness and ecotourism, the program involves 100 Hyatt hotels across the world. Efforts range from engaging guests with local culture and craftsmanship to supporting local art communities by hiring talent and exhibiting work.
Hyatt Regency Dar es Salaam in Tanzania presents guests with a particularly rewarding chance to volunteer at Madrasat Nuurul–Hudaa, a children's orphanage about 40 minutes from the property, where guests can play with and read to children before helping to serve them lunch.
Since all-inclusive resorts have a big impact on their environment, Club Med is positioned to contribute real change—from their Bye-Bye Plastics program to the opening of their newest Exclusive Collection resort, Club Med Michès Playa Esmeralda in the Dominican Republic. This eco-chic property uses the pillars of agriculture, immersion, waste management, and energy to support the region it plays host to. Local coffee and cacao products, the installation of 45,000 sq. ft. of solar panels and programs to provide locals with language, vocational and hospitality skills training are just a few of its many initiatives.
Automated Experiences and Touchless Tech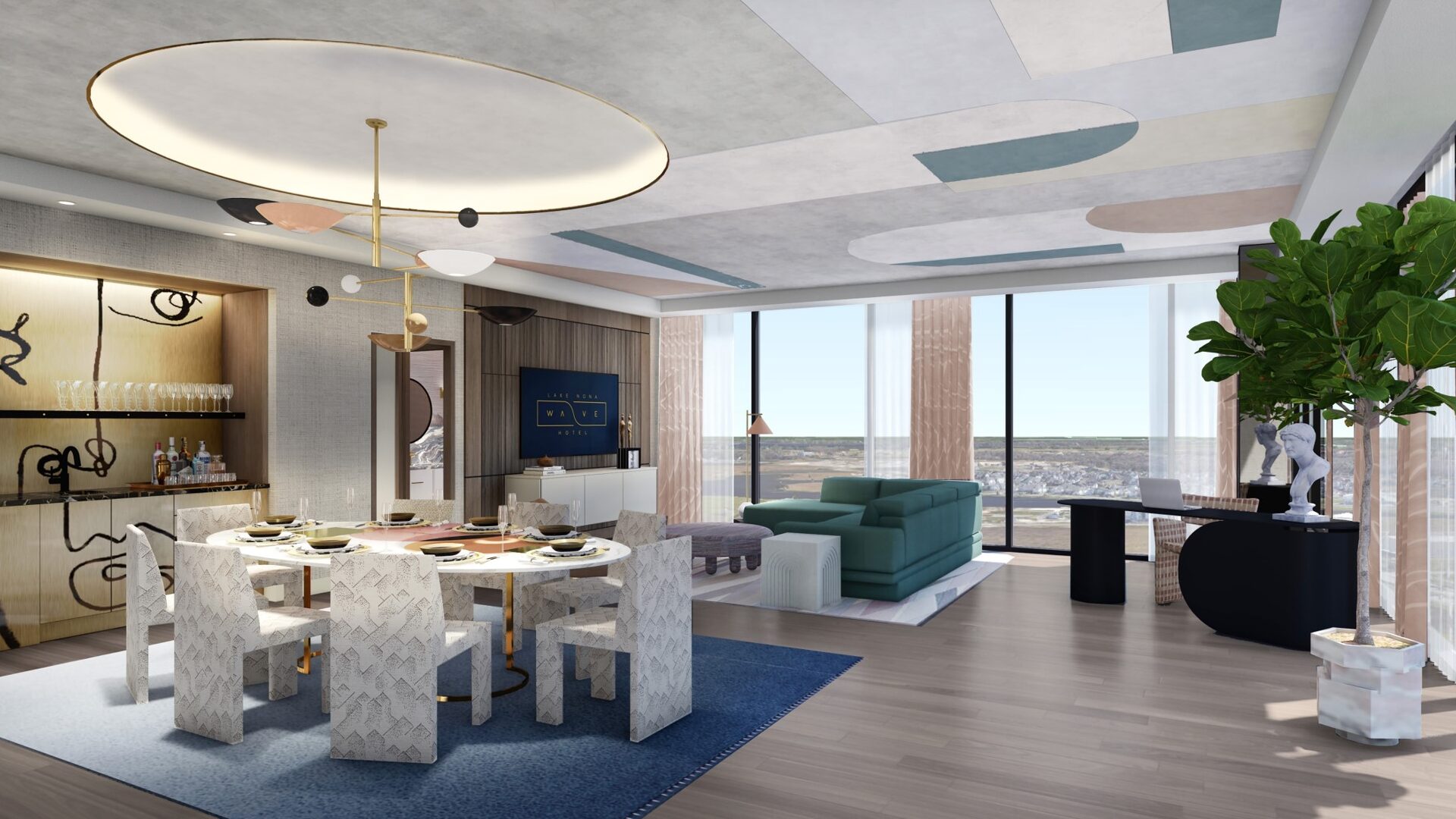 What started as a novelty is now a must-have feature for hotel properties. Not only does automation reduce physical contact that may spread germs, it also streamlines processes that can cause crowding and unnecessary human contact (like waiting in lines). It also improves the efficiency and therefore satisfaction of the guest experience, while enabling hotels to collect data to customize a guest's stay in the future.
Tech upgrades also often make physical objects superfluous (like menus), ultimately reducing resources. Smart tech inherently reduces waste, saving time to utilize employee manpower more productively or saving energy. The ultimate purpose is increased personalization and safety—attunements that heighten efficiency while strengthening the guest's personal relationship to the brand.
While hotels across the board are integrating mobile apps and QR codes to reduce the spread of germs, Lake Nona Wave in Orlando, Florida, is a new hotel embracing tech from floor to ceiling. Keyless entry and in-room tablets are a given there, but the environment is tech-enabled, too. View Smart Windows shift tint using predictive intelligence in response to outdoor conditions, while voice-automated in-room controls reduce the need for physical controls. Even the bathroom experience goes touchless with Toto smart toilets. The lobby has no check-in desks—guests can register on kiosks stationed in the "Living Room" or through nearby staff members armed with tablets. The hotel also promises to be home to one of the world's largest automated vehicle fleets through Beep, available for guests to explore the local area.
Jordan Hollander, CEO of The Hotel Tech Report, relayed in an email that the progression of hotel tech will continue to make travel more familiar and personalized. "The easiest way to think about guest experience technology within a hotel is to monitor your own personal behavior during your day-to-day life…we travel to have new experiences, but we want the same comforts and convenience we enjoy at home."
Reimagined Lobbies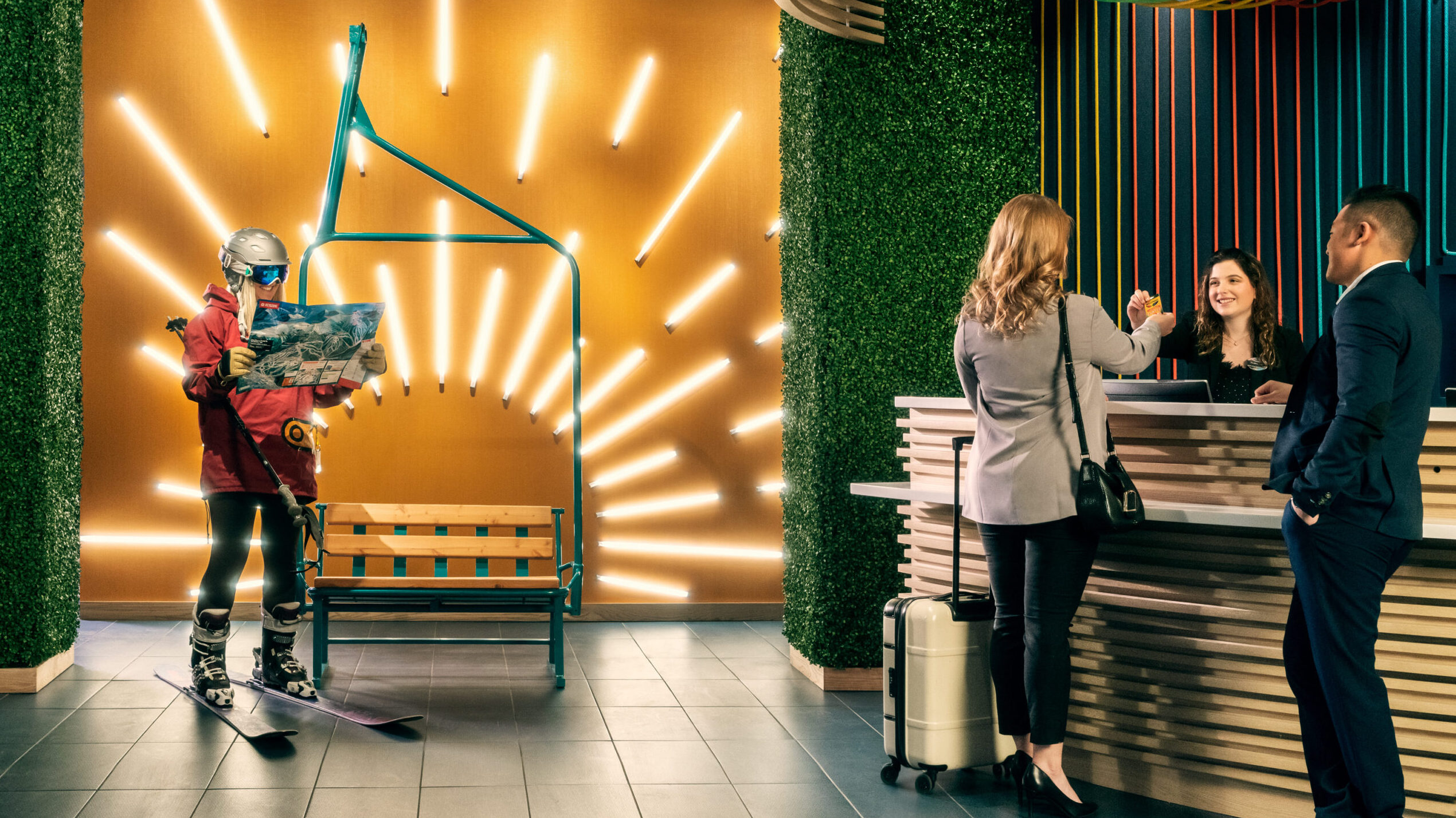 The lobby is a hotel's homepage—presenting guests with their first impression, creating a sense of storytelling reflecting the brand, and initiating an expectation for the overall experience. Lobbies have been changing to reflect the needs of a demographic that's changing, too—a class of travelers who mix business with pleasure, who integrate work more fully with life and who increasingly look for standout authenticity over extravagance, like choosing a farm-to-table meal with local specialties over white tablecloths and an expensive chain steakhouse. These transformations were unfolding before spring 2020, but the challenge now is, how do hotels create an energetic, intriguing, multifunctional shared space while allowing for privacy and safety?
One answer is newly renovated Sheraton Phoenix Downtown. The 19,000-square-foot lobby is part coworking, part play space, featuring soundproof booths and &More by Sheraton, a bar by night and coffee shop by day. This concept epitomizes the flexibility of the new Sheraton vision. Six glass-enclosed "studios" in the lobby are designed to be used for remote working, collaborating or intimate celebrations, and allows guests to control the lighting, temperature and order food and drink for delivery (via a contactless system, of course).
The Curtis Hotel in Denver knows the power of an experiential lobby, A million-dollar renovation in 2020 divided its lobby into distinct "playgrounds" meant to evoke the nostalgia of childhood experiences. Entering the hotel puts guests in the midst of a deconstructed RV replica, creating a sense of anticipation as if they're about to embark on a new journey. The pop-culture thematic includes a mini drive-in theater, a ski-lift chair and a seating area where chairs appear to be floating in a pool against an Instagrammable wall of greenery.
Less Trendy, More Trajectory
Calling these shifts in awareness and functionality "trends" may be a bit of a misnomer. These areas of focus all have a similar undercurrent—they're expressions of our increased appreciation for the details of the places around us, as well as the people in them. American work culture is shifting, too, perhaps in one of the most abrupt spurts since the advent of the five-day work week. More employees are able to work remotely, which means hotels and alternative lodgings can expect to see more long-term stays, more families included in travel, and, in turn, more sensitivity to the steps the hospitality industry takes to keep guests safe—and feeling at home.