The world came crashing down on Marin Bright in 2009.
She was receiving chemotherapy and radiation treatments for an invasive form of breast cancer, tending to a newborn baby and grieving over the death of her father—all while trying to keep her business, Smart Meetings, moving forward in a fiercely competitive market.
During that challenging period, she never missed a single day of work or any of Smart Meetings' seven events, and in retrospect her dedication proved vital in keeping her company afloat.
Her business has continued to weather storms and thrive, and now includes some 32 staff members who work in eight departments—editorial, production, Web, marketing, sales, finance, events and Smartmeetings 360, a comprehensive set of meeting-planning tools. Bright is not only the "face" of Smart Meetings, but also a leader in the meetings and hospitality industry.
She attributes much of her success to the tenacity and passion that were fueled in her youth. "While I was growing up, my family had a lot of slogans, such as 'If you never work more than you get paid, you'll never get paid more than you work,'" says Bright, founder and CEO of Bright Business Media and publisher of Smart Meetings magazine. "My parents were both entrepreneurs, so it was in my DNA."
Bright's mother, in particular, inspired her to believe that she could forge a successful career—and outwork anyone. This belief, coupled with Bright's passion to play a major role in driving forward the meetings industry, provide a foundation that has enabled her to overcome several difficult challenges she has faced in her professional and personal life.
The specific ways that she successfully addressed seven major challenges—entering the industry, being a female leader, having a family, starting a business, solidifying the company, battling cancer and staying ahead of the game—provide insight into her personality and business approach.
Entering the Industry
Bright, the second of two children, was born and raised in Reno, Nevada. The family had wide-ranging, lively conversations, inevitably with a touch of humor thrown in. "My parents looked for what was funny in a situation because they believed that life gets hard only when you lose your sense of humor. So, they instilled humor in their children," she says.
Her father, Jim, attended the United States Military Academy at West Point and went on to become a world-class geologist. A Mensa member, his competitive nature had a lasting impact on Bright. Her mother, Patti, now 82, worked as a fashion model, an administrator and a private investigator and still works as a full-time esthetician. "My mother has had a major effect on me," Bright says. "She is a strong woman who was interested in having her own career, and always told me that I could do anything. She instilled a lot of confidence in me."
It took some time before Bright began displaying her mother's ambition, however. "Until I was 28, I was the epitome of a screw-up," she says. "I didn't get the best grades, always was the life of the party and was irresponsible—and my parents were still supporting me. But then I reached a point where I wanted to break away. I felt it was time to grow up, so I cut out some of my party friends and began applying what I had learned in school."
Bright attended the University of Nevada, Reno, where she studied fashion and nutrition, and later transferred to Mills College in Oakland, California, where she received a Bachelor of Arts degree in communications and psychology. Her communications studies, in particular, proved handy as, at her sister's suggestion, she began to focus on a career in the meetings and hospitality industry.
After deciding to buckle down on a career, Bright first worked in sales at San Francisco magazine, and then served as national sales manager for Mandarin Oriental Hotel Group and as West Coast sales manager for Meeting News. In 1993, she was hired as the publisher of Meetings Media, and a year later, was named its vice president.
"I was just 29 years old, but I didn't know how entrepreneurial I was," she says. "I was so absorbed in the business that people thought I owned it. I regularly missed my bus home because I was so engrossed in my work."
She had some big ideas for Meetings Media, and they soon became realities. During her nine-year tenure with the company, its quarterly newspaper, Meetings California, grew to become a monthly magazine, Meetings West, and three new publications were launched: Meetings South, Meetings East and Meetings 411. Under her leadership, the publications (now under the Meetings Focus umbrella) switched from a newspaper to a bold magazine format and the company initiated the first meetings-industry website.
Being a Female Leader
In her role as publisher and vice president of Meetings Media, Bright not only was confronted with the normal demands on a young magazine publisher: She was faced with additional challenges because of her gender. Among other things, some staff members would question Bright when she gave directions, and go over her head by dealing with her boss instead of her.
One of Bright's male co-workers couldn't believe some of the struggles she faced. "If you were a man, this would never be an issue," he repeatedly told her.
She also found that it was a bit lonely at the top.
"Even though the meetings industry is dominated by females, only a few of them were in powerful roles," she said. "When I became a publisher, there was no other woman in my position in the B-to-B publishing industry, and women in leadership roles were expected to be 'mini-men.' So, I had no one to mentor me, and the only female business peers that I had were friends who had become attorneys."
Rather than becoming a mini-man, Bright embraced a feminine style in everything from the fashionable way she dresses to the style and design of her magazine—both of which were imitated by many in the industry in subsequent years.
Having a Family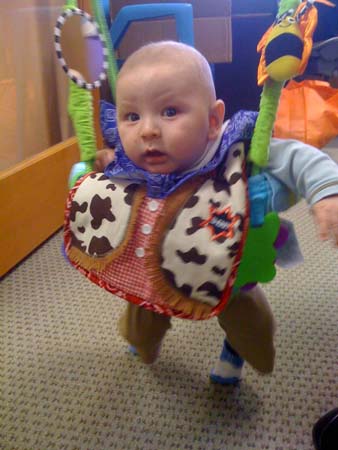 While working for Mandarin, Bright met  and married Luc Troussieux, a CPA who was working as a tax specialist for Arthur Andersen, LLP. (He's now the president of Smart Meetings magazine.) She wanted to have a child and felt that she could handle the responsibility, despite her ambitious work schedule. "I thought having a child would be a sprint, but it turned out to be a marathon," she says.
The two struggled to get pregnant and Bright was feeling very burnt out by her work. "Three weeks after 9/11, I decided to leave Meetings Media," Bright says. "I had a little nest egg and Luc was working for a dotcom company, so I thought, 'I'll get pregnant now.'"
Fertility treatments didn't work, but she and Luc eventually adopted a baby, Quentin, in Fort Worth, Texas, in 2009.
Now a healthy 5-year-old, Quentin has brightened the couple's lives. "He is the joy of our lives and turned out to be worth waiting for," Bright says. "Everything about him is just like us; he even has my mother's huge dimples."
Starting a Business
After leaving Meetings Media, in March 2002 Bright came up with the idea of creating an easy-to-use guide to link planners with meeting properties. Dubbed the Smart Meetings Action Kit, it was the first lead-generator tool in the industry and marked the beginning of Bright's business. Three issues of the Action Kit were produced, and they proved to be a strong moneymaker. "I sold more of it in the worst of times than some other things in the best of times," Bright says.
Three months into producing the Action Kit, Smart Meetings became one of the first publications in the industry to launch an interactive, lead-gen website, featuring a colorful, imaginative layout and style. The success of the website and action kit got Bright thinking about creating a new magazine for the industry, despite the tenuous nature of the times due to fears generated by the 9/11 attack, war in Afghanistan and SARS virus outbreak. "The economy had taken a dip, and there I was, wanting to launch a magazine," Bright says.
Bright and Troussieux signed an office lease, hired a staff, purchased a printer, sold their car, mortgaged their house and cashed out their 401Ks—and their parents kicked in money—to help get the business off the ground. At one point, they owed more than $250,000 on their VISA and MasterCard accounts. "It was so hard to launch a magazine," Bright says. "I would often lie awake at night and think how it would be a relief to leave it all and go work in a local diner in my white Keds tennis shoes, pour coffee and call everyone 'honey.' But there I was, running a business, and since I was making most of the sales calls, I was the main person bringing in the revenue. It was a very difficult time."
She was well aware of the other magazines serving the meetings industry, and wanted to introduce a different, more progressive style that would appeal to a broader audience. "I wondered why an industry magazine couldn't be sexier and more 'consumeresque,'" Bright says. She broke away from the conservative, standard trade-publication format by producing a glossy, colorful magazine with an eye-catching design. Bright aimed for each of the stories and columns to fit into this style by featuring sharp, innovative content.
"I've found that publishing gives me an outlet to influence people in a creative way," she says.
"Marin has always been a visionary for many things in our industry," says Mike Murray, CMP, CMM, CASE, chief operating officer and senior vice president of Waikiki Beach Activities, who got to know Bright while working for the Hawaii Visitors & Convention Bureau. "She's always several steps ahead of the curve. What sets Smart Meetings apart from other trade publications is that it's very cutting-edge."
Bright and Troussieux also strove to be active social contributors; they currently provide financial support to the Susan G. Komen breast cancer organization, SF–Marin Food Bank and Farm Sanctuary (an animal-protection organization), among others.
Solidifying the Company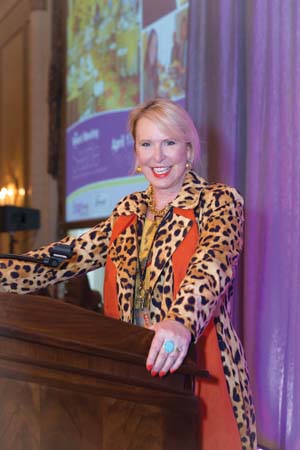 In 2008, Smart Meetings, like virtually all other businesses serving the meetings and hospitality industries, was faced with dealing with fallout from an AIG conference at St. Regis Monarch Beach resort at Dana Point, California, where large amounts of money were spent on activities deemed extravagant by many people. This triggered a torrent of criticism of the meetings industry in general, and Smart Meetings took a leadership role in defending the many virtues of the industry and its significance to the U.S. economy. The March 2009 issue of the magazine featured Meetings Mean Business, a U.S. Travel Association initiative designed to emphasize the importance of face-to-face meetings.
By 2009, the magazine and website had become established leaders in the meetings industry, and Bright again was eyeing expansion. She had been to many industry shows designed for planners to do business with hotel and resort personnel, and felt it was unfortunate that more planners didn't attend. In September 2009, sensing a need in the industry, she launched a series of one-on-one, appointment-based events. "In those days, we were the only industry publication doing events. I started one-on-one appointments because of my passion to serve the industry better than anyone else; I didn't feel others had the same finger on the pulse of the industry," Bright says.
The first event was held at Cavallo Point–the Lodge at the Golden Gate in Sausalito, California, and was followed within the next few months by events at The Grand Del Mar in San Diego and Four Seasons Hotel San Francisco.
At one point, Smart Meetings events were attracting an average of 90 planners and 90 hotels. "But it's very hard to maintain that ratio in every city," Bright says. As Smart Meetings embarked on its second year of offering events, competitors entered the market, so the company hired more staff to stay ahead of the field.
"Part of the problem is we didn't know what to look for in an employee," Bright says. "We needed to hire people with meeting planning experience, but they didn't know how to recruit. So, we hired telemarketing people, but they didn't know anything about meeting planning."
She faced another problem, too: no-shows. "We put on lavish dinners and did all kinds of other things to connect planners and hotels, but many planners wouldn't show up, even though they had made commitments to come," Bright says. "No-shows by planners is the most difficult problem in the industry, and is a heartache for me. I hate to disappoint customers; it's gut-wrenching." Smart Meetings always received commitments from at least 100 planners, but now overbooks to adjust for attrition.
While planner no-shows disappoint hotel representatives, planners often complain that hotel personnel they meet never get back to them to fulfill their RFPs. "It's been very difficult to please all parties," Bright says.
Smart Meetings events continue to thrive, despite the challenges. "Because we've been at this the longest, we've learned that it's important to be very receptive and make changes so that our events will be successful," Bright says. Among other things, events are smaller and more exclusive; and starting times have been switched from afternoons to mornings. Smart Meetings now offers a total of 12 one- and three-day events per year.
Meanwhile, the magazine, which initially focused entirely on destinations in the western United States, began covering all of North America in 2007, and five years later expanded to embrace the entire world. In 2013, Smart Meetings created the annual Smart Stars Awards, given to hotels, resorts, cruise lines and venues nominated and voted on by readers and editors. Awards are given to the best of the best in 25 categories. Also last year, Smart Meetings launched Smart Site Selector, a hotel and venue site research and RFP submission tool for meeting professionals, and introduced its own syndicated television programs, beginning with "Smart Destinations: The Best of 2013," which aired on ABC, CBS, NBC and Fox affiliates, as well as independent stations nationwide.
Battling Cancer
Just three months after launching Smart Meeting events, Bright was diagnosed as having breast cancer. She was beginning chemo treatments, but went ahead and hosted The Grand Del Mar event. "People there asked how I was feeling, and I told them I was fine because I didn't want the event to be about me," she says. "Meanwhile, my hair was falling out in droves every night due to the treatments."
Bright also attended a Meeting Professionals International event in Salt Lake City, and just as in Del Mar, none of the other participants knew that she had cancer. "The experience was stressful and isolating," she says. "And I was forced to be reclusive at a time when I wanted to connect with readers and advertisers."
She took charge of her situation by studying everything she could find about cancer, causing her to switch from chemo treatments to a form of treatment that is often used by men who have prostate cancer. It was much milder and more effective, but Bright still was weakened and faced the immense challenges of simultaneously running a business and taking care of her baby. Yet she worked steadily throughout the period, taking inspiration from John Wayne's quote, "Courage is being scared to death, but saddling up anyway."
Just as she was getting over her illness, Bright made what she regards as her biggest business mistake—using an outside recruiter to hire 15 staff members, because the company was growing so rapidly. "Those staff members were never screened to be part of our entrepreneurial culture and made our work much more difficult because they required a lot more time to manage," she says. "Many of them came wanting to float alongside the boat, but an entrepreneurial company needs all oars in the water paddling, sharing the owners' passion. The situation was particularly hurtful, both professionally and personally, because we work so hard to create a fun work environment," she says.
Bright admits that she expects employees to make significant contributions, but says that the company rewards hard work. "We take our staff to Giants games and concerts; do wine tastings; and give them office massages and vacations at resorts," she says. "We also nursed an employee back to health after an accident and put staff through rehab with our own money. We invest in our people above and beyond the norm."
Despite Bright's illness and staffing problems, Smart Meetings magazine remained the industry leader in market share and the company passed through that difficult phase: She feels much better about her current team and now has been cancer-free since 2009. Her mother is a cancer survivor and her father died of cancer, so Bright is determined to stay ahead of the insidious disease. "I still do a lot of preventive treatments to keep it at bay," Bright says.
Staying Ahead of the Game
Like plenty of other meeting-industry businesses, Smart Meetings has faced many challenges over the years not only to keep the company moving forward, but also to simply keep it afloat. Some of these obstacles have been magnified because Bright and Troussieux run a relatively small, family-owned business, a dying breed in the industry, which consists mainly of investor-owned companies with leaders who are far removed from day-to-day operations.
But perhaps Smart Meetings' biggest challenge of all is to find ways to remain innovative and original—and thereby stay ahead of the competition. "Often, right after we swim to blue water and offer something unique to the market, our competitors swim over and start imitating us," Bright says. "But my work is based on serving our customers, not just making money. That will always keep us ahead of the pack."
Bright remains staunchly optimistic about her company.
"I learned to be a leader by the roles that I served in early in my career," she says. "I developed a 'fix-it' mode, and I think what really defines me as a leader is that when things go south, I don't give up: I look for ways around the problem."
Bright Business Media has gained widespread praise as an industry leader. The magazine has been ranked No. 1 in market share in its genre during the past two years and Smartmeetings.com was named one of the top 10 business websites of the year by the American Society of Business Publications Editors in 2010. Bright has earned several individual honors, including the Bay Area Meetings Industry Excellence Award in the Legend category from the Northern California Chapter of PCMA in 2011.
Bright has never felt comfortable resting on her laurels, though. She feels that one of her greatest assets has been an ability to keep attuned to developments in the industry and to foresee future innovations. Her tenacity and passion still burn bright.
"I'm extremely competitive, so I want to make sure we keep moving ahead," she says. "I truly feel that we've been the first to do many things in the industry."
Linda Ruby, CMP, CHME, had many business dealings with Bright while serving as vice president of the Monterey County Convention & Visitors Bureau. "Marin has an entrepreneurial spirit that is contagious," Ruby says. "Her passion for the meetings industry and innovative nature continue to create a leading edge for meeting planners and hospitality suppliers alike. She provides first-class events that encourage a win-win relationship. Marin offers value to each person she meets."
Bright says that enhanced technology, including a more sophisticated online presence, will be key to Smart Meetings' future offerings. "I want to ride big data to the end," she says. "We will create more online mobile products that are user-friendly and tangible, and that complement our print products. We also want to keep finding new ways to customize our data to so that we can better serve our customers."
Her staff has steadily grown, and in 2010 this required a move across the hall to a larger office space. The bright colors and buoyancy of the work environment blend with the style and aesthetics of the products. Bright likes the way a planner described her business. "She called us 'the Neiman Marcus of the meeting industry,'" Bright says, smiling.
While expanding and improving her company are at the forefront of her business priorities, a deeper, more expansive ambition underlies her efforts. "I am passionate about the industry, and want to serve it in ways that help it to become stronger and inspire people," she says.
Bright isn't always about work, however. Weekends usually find her attending 5-year-old birthday parties. She also enjoys going to the beach with her family, including their dog, Scarlett. (Pumpkin, their cat, stays home.) Life is good, both despite and because of never-ending challenges. "I've been cancer-free for five years, I have a healthy little boy and the magazine is thriving. What a wonderful world!" she says.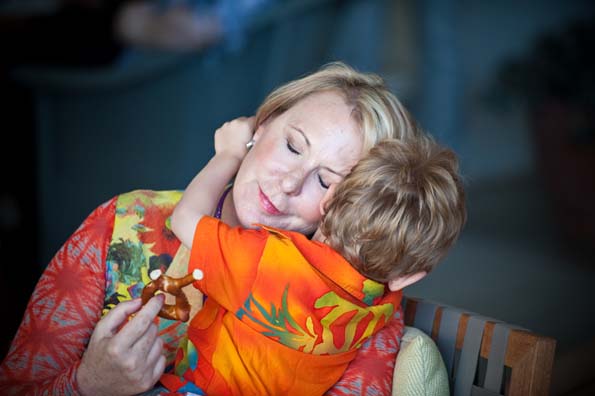 ---
Bright Highlights
1982: Received bachelor of arts degree in communications and psychology from Mills College in Oakland, California
1986–89: National sales manager for Mandarin Oriental Hotel Group
1990–92: West Coast sales manager for Meeting News
1992–2001: Publisher and vice president of Meeting Focus
1994: Attended Professional Publishing program at Stanford University
2002–present: Founder and CEO of Bright Business Media, LLC, and publisher of Smart Meetings magazine
2013: Attended American Business Media's Advanced Leadership Program at Northwestern University
---
Evolution of the Company
2002: The Smart Meetings Action Kit is created, marking the creation of Bright's business; also, the company becomes one of the first meetings industry publishers to launch a website.
2003: Smart Meetings magazine is published, covering destinations in the western United States.
2007: The magazine expands to cover all of North America.
2009: Smart Meetings launches one-on-one appointment-based events.
2010: The company moves to a larger office across the hall in Sausalito, California.
2012: The magazine expands its coverage to include the entire world.
2013: The annual Smart Stars Awards and the Smart Site Selector are introduced; also, the company's first syndicated hour-long television special is developed and produced.