Four Seasons Hotel Houston Lobby
Featuring everything from bedtime storybooks to digital books and new titles, library rooms are popping up at high-end properties. Some have transformed a classic room into a book suite, while others have turned the lobby lounge in a literary club or have teamed up with specific companies to offer books for bedroom reading. We have listed 10 of our top libraries, found in hotels across the world.
The Chamberlain West Hollywood, Los Angeles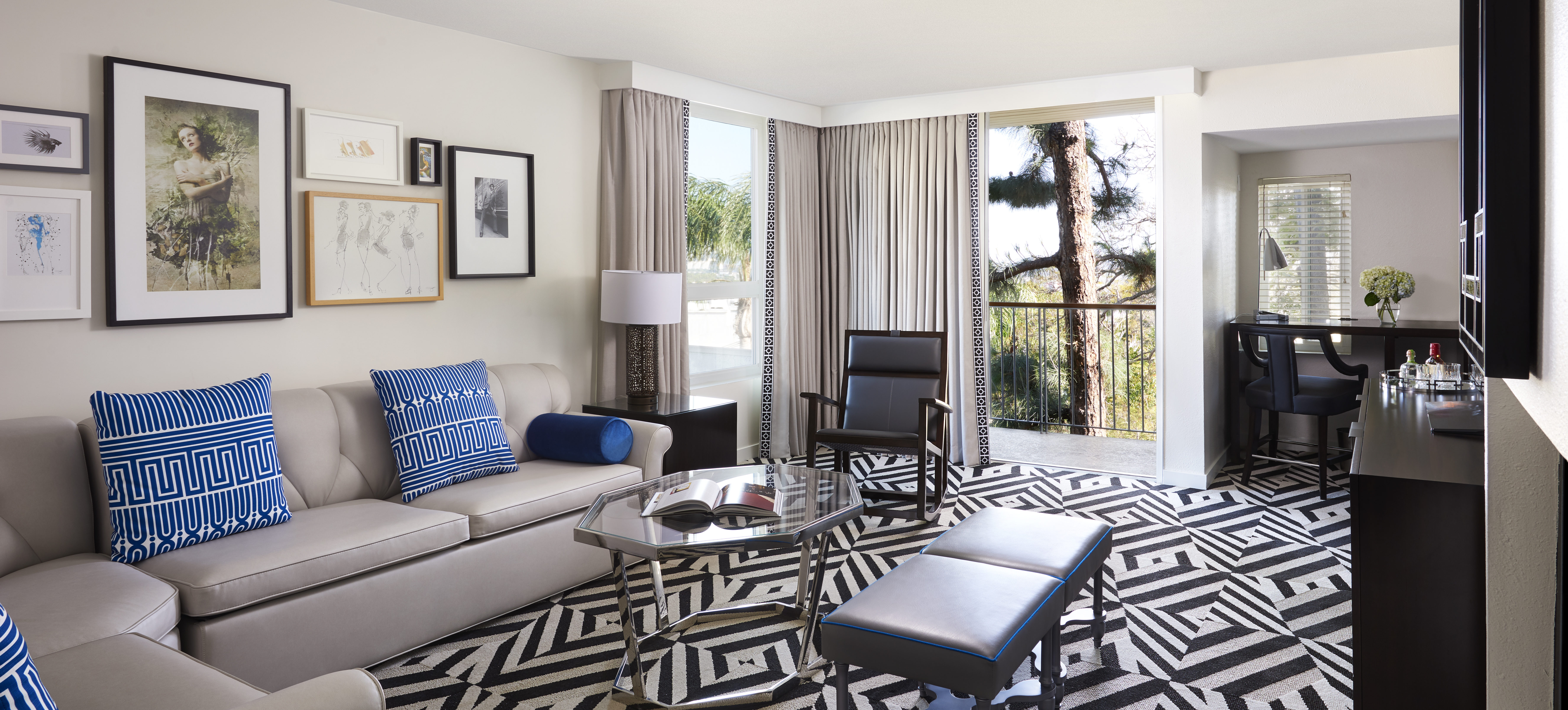 Recently renovated, the hotel has partnered with Bedside Reading, an exclusive service that provides books to Five Star hotels. By the bedside of the 115 spacious and stylish suites, guests find up to three books, which change every month. In March, they will be engaged by the words and world of A Borrowing of Bones by Paula Munier, The Farm by Joanne Ramos, The Temp by Michelle Francis and Hot Pants in Hollywood by Susan Silver for Kindle.
More: How to Add WeHo Glam to Any Corporate Event
Four Seasons Hotel Houston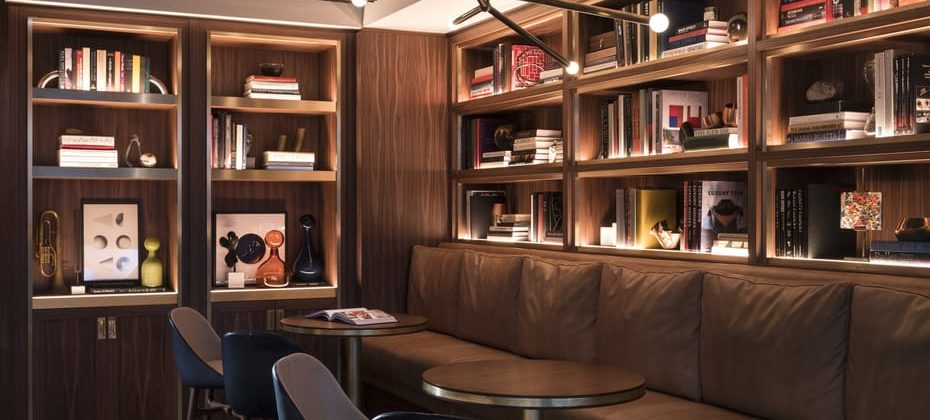 Dressed up like a living room, the lobby at Four Seasons Hotel Houston has several books that people can read and enjoy while waiting for a meeting to start. The 800 titles are all elegantly placed in refined and minimalist shelves, and arranged in different categories, such as art, culture, architecture, bourbon, Houston and NASA. The books were selected in conjunction with the property's team and hotel design firm Meyer Davis Studio.
Some of the hospitality-oriented genres can be found at Bayou & Bottle, the chic bar lobby concept. The curated collection includes pages of Four Seasons: The Art of Hospitality by Assouline Publishing, an art book that includes paintings by Ignasi Monreal, a Spanish multidisciplinary artist, that capture staff members at Four Seasons' worldwide locations.
The Betsy South Beach, Miami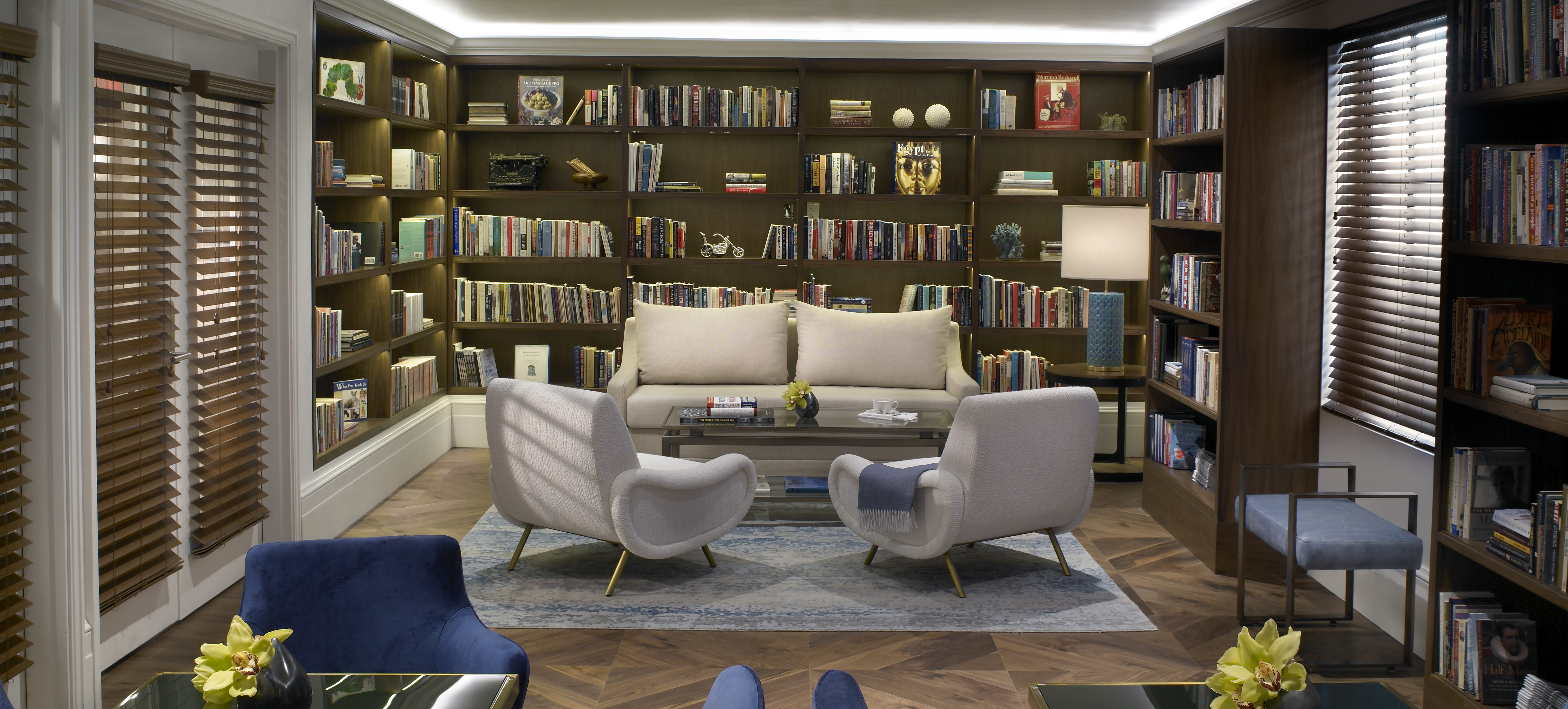 When owner Jonathan Plutzik bought this property, his goal was to enhance guests experiences with art and culture programs. A project aimed to honor the memory of his father, Hyam Plutzik, a poet and Pulitzer Prize finalist. In 2016, after an expansion, the property added a new Art Deco wing on the third floor, where the library is now located. The tall shelves showcase more than 100 books, including Last Train to Paradise by Les Standiford, In The Kingdom of the Sea Monkeys by Campbell McGrath and Good Night Moon by Margaret Wise Brown.
Some of the titles were donated by authors themselves, all alumni of The Betsy Writers Room Artist in Residence Program. The hotel also has a literature elevator decorated with a digital, plexiglass "bookscape" installation by Max Steven Grossman and the covers of Letter from a Young Poet and Apples from Shinar by poet Hyam Plutzik.
Perry Lane Hotel, Savannah, Georgia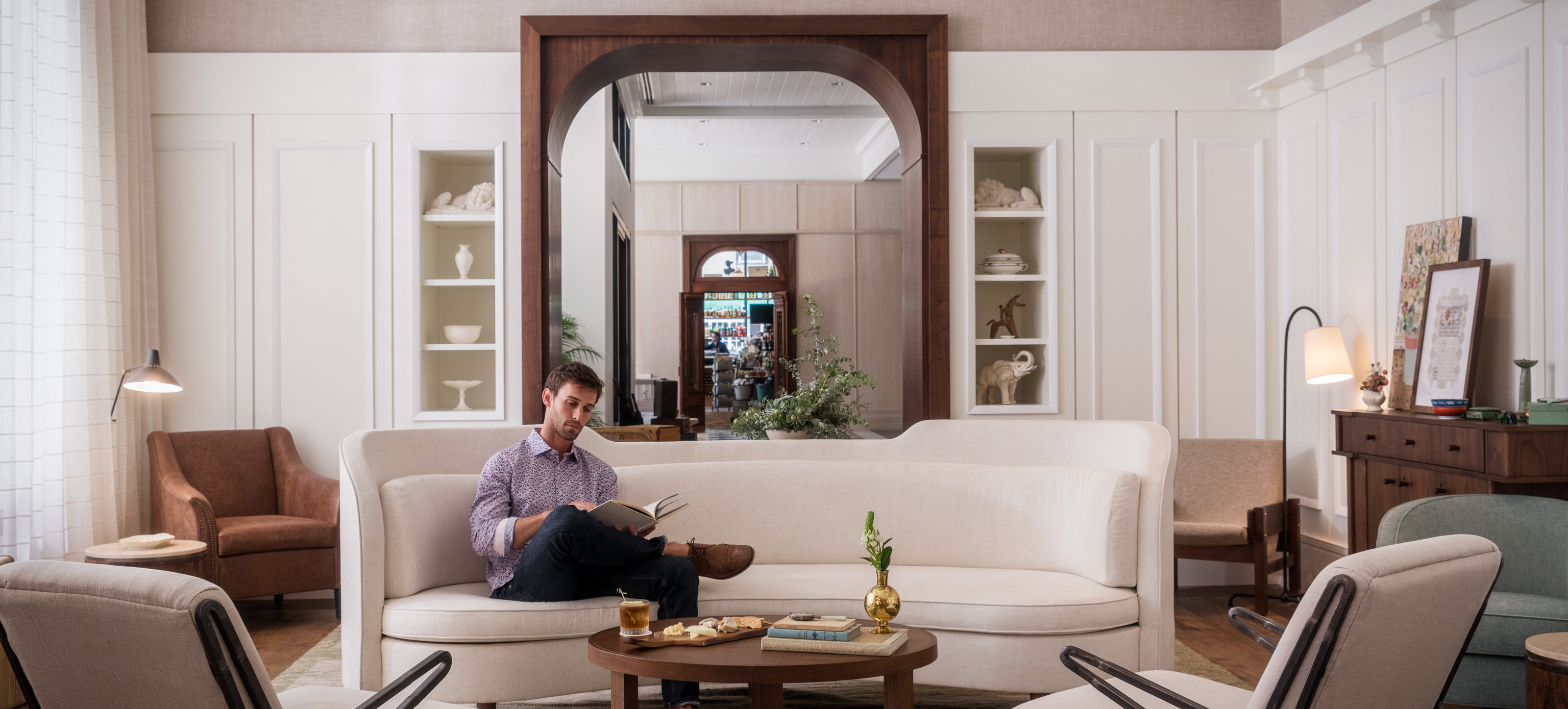 Opened last May, this property has already established an outstanding reputation for its social spaces, such as a rooftop pool bar and a karaoke area. For quieter moments, it designed the library. Attendees can immerse themselves in a cozy environment on comfortable chairs and browse through the wide variety of literary works. The property has partnered with local Savannah bookstores E. Shaver, Bookseller and The Book Lady to offer a series of books, including some about art, cooking, the history of Savannah, new fiction and nonfiction.
A Private, Creative Sanctuary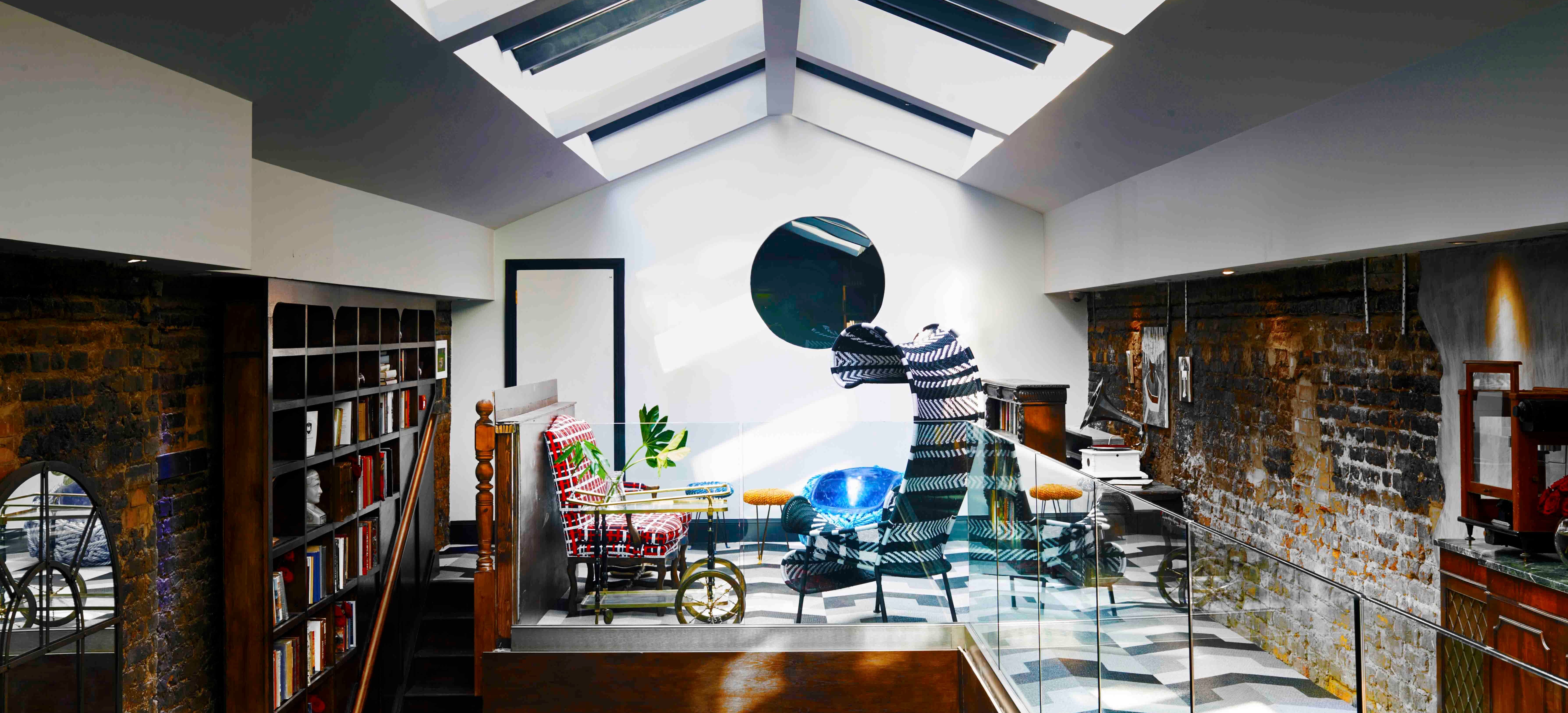 Library, a small, luxury and eclectic hotel in London, is a literary heaven, for members only. Located just across the street from English National Opera, the seven-floor property is a cultural retreat that can serves as a creative sanctuary.
Each floor includes a series of bookcases that contain a wide range of publications, from classic to a more contemporary literature. The bar, also, has books placed on tables and shelves and the six guest rooms are all named after notable authors, such as Bukowski Terrace, Murakami Room and Bronte Suite. Library also offers several rooms for group events.
Jumeirah Frankfurt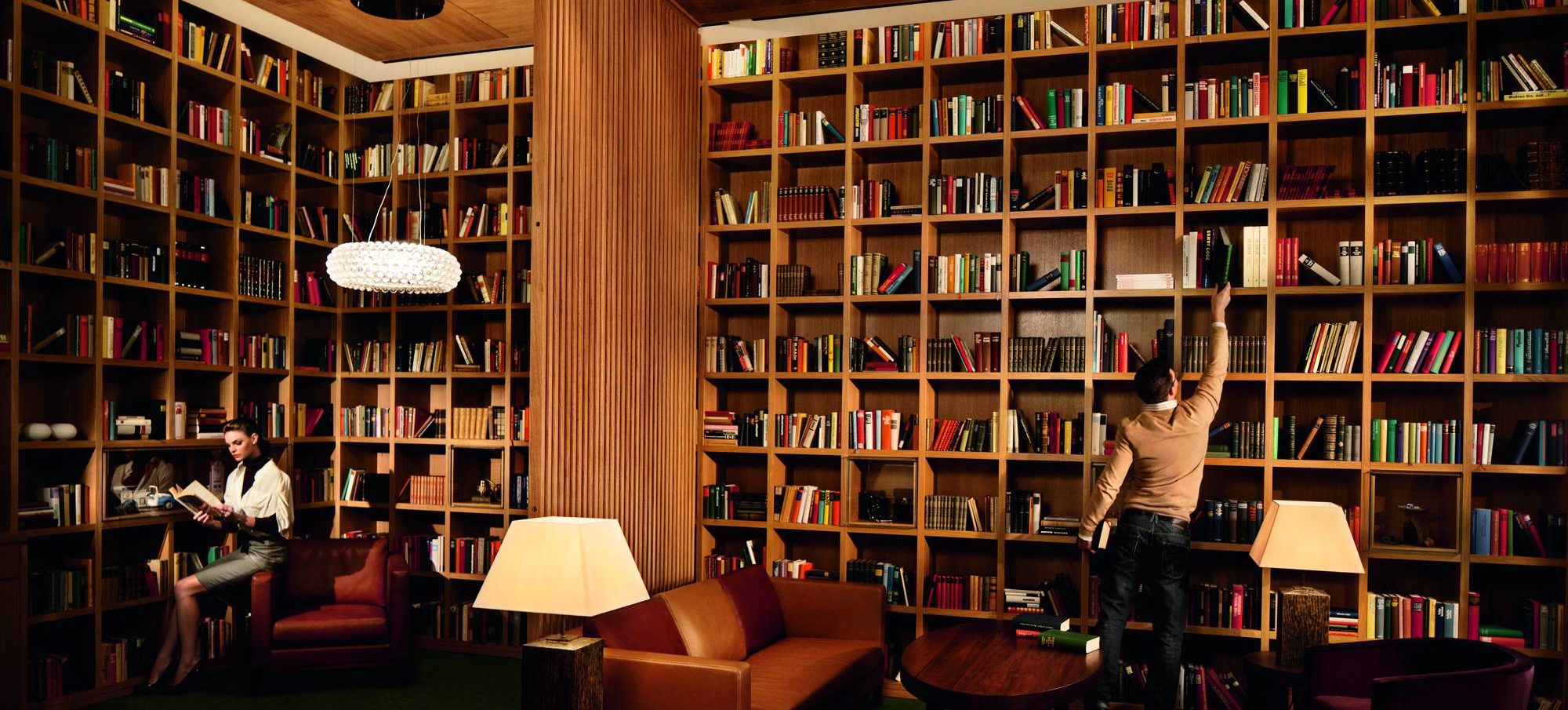 Right next to the hotel's signature restaurant (Max on One), Max One Library provides food for the soul. More than 1,500 books in German and English are displayed in an intimate lounge where guests can read and reflect in quiet. Jumeriah also utilizes the library to hosts its annual courses, Wine on One tasting sessions and Literature on One reading events, where small groups are invited to listen to guest authors read passages and share the inspiration for their book.
Andaz 5th Avenue, New York City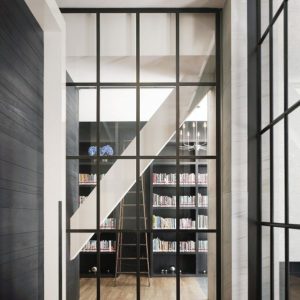 The classy property is an official partner of the New York Public Library, which is right across the street. Located in the lobby lounge, the intimate library nook features a rotating collection. Staff members from the New York Public Library select several hundred books to fill the shelves, and visiting authors sometimes leave a copy of their book. Guests may also be delighted to discover the discreet passageway that connects the lounge to Apt 2E, a meeting space. The art at the top of the staircase was designed to look like sheaves of paper and the turning pages of books.
The Mandrake Hotel, London
Built as an artsy adobe structure, this luxury property has everything you need to find inspiration for your next event. Along with the diverse, evocative art collection and new works from the hotel's Artist in Residence Program, the library is a creative platform for excellent literature and photography as well as fashion and design publications. Displayed on the shelves are a series of monographs on artists whose works are exhibited in the property, such as Jonas Burgert, Francis Bacon, Francesco Clemente and Marius Bercea.
More: Exciting Developments for Planners at 10 Top International Cities
Lake Austin Spa Resort, Austin, Texas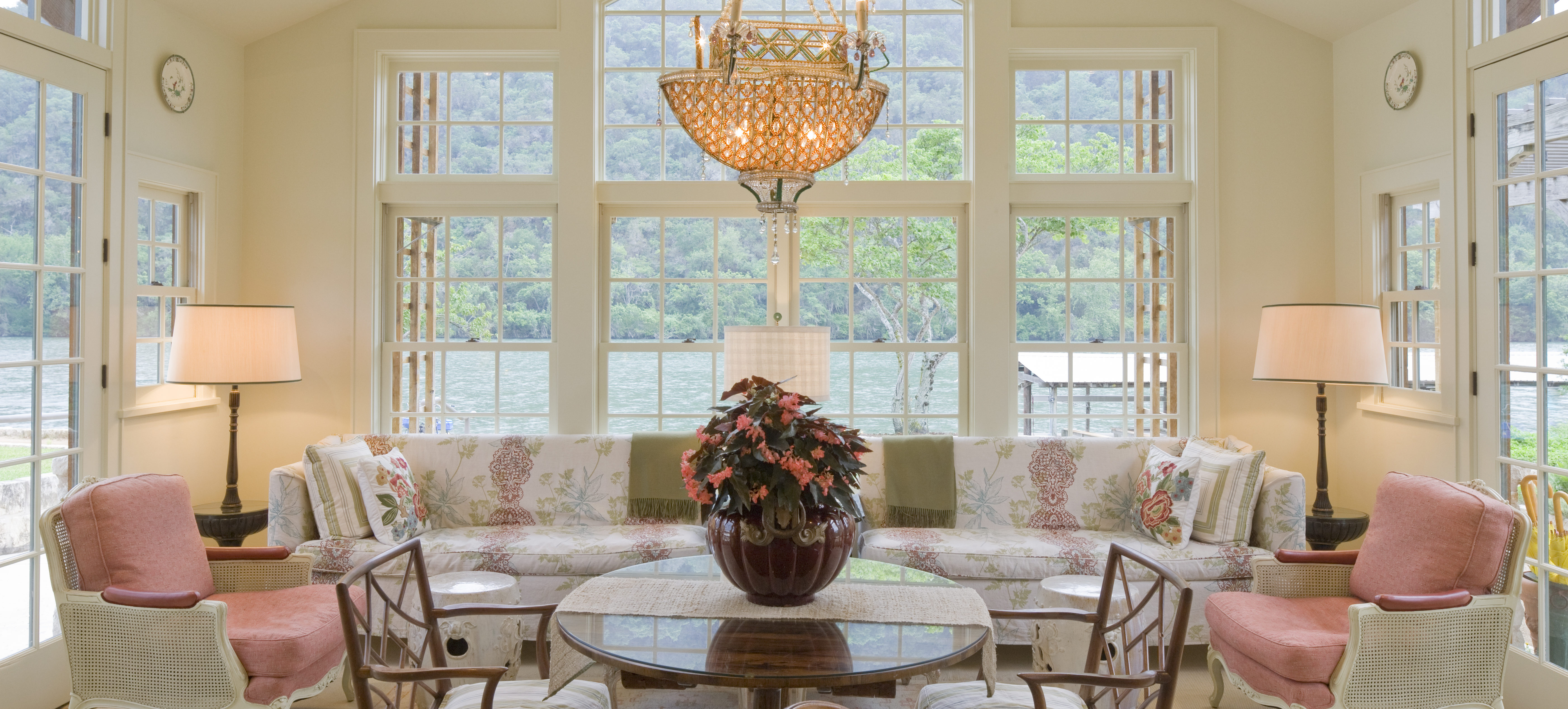 The Garden Library overlooks the property's organic gardens, animated by more than 1,000 species of herbs, vegetables, wildflowers and other plants. It's a small, freestanding building filled with art and antiques that owner Mike McAdams sourced around the globe. Surrounded by high-end furniture and decor, the vast literature collection includes Bringing It Home: Favorite Recipe from a Life of Adventurous Eating by Top Chef star Gail Simmons, Start with a Laugh by Liz Carpenter, Summer Wives by Beatriz Williams and How to Love Wine by Eric Asimov. The resort also hosts a guest author program,  For the Love of Books, a sort of a reading club led by well-known writers.
AC Hotel by Marriott Sunnyvale Cupertino, Sunnyvale, California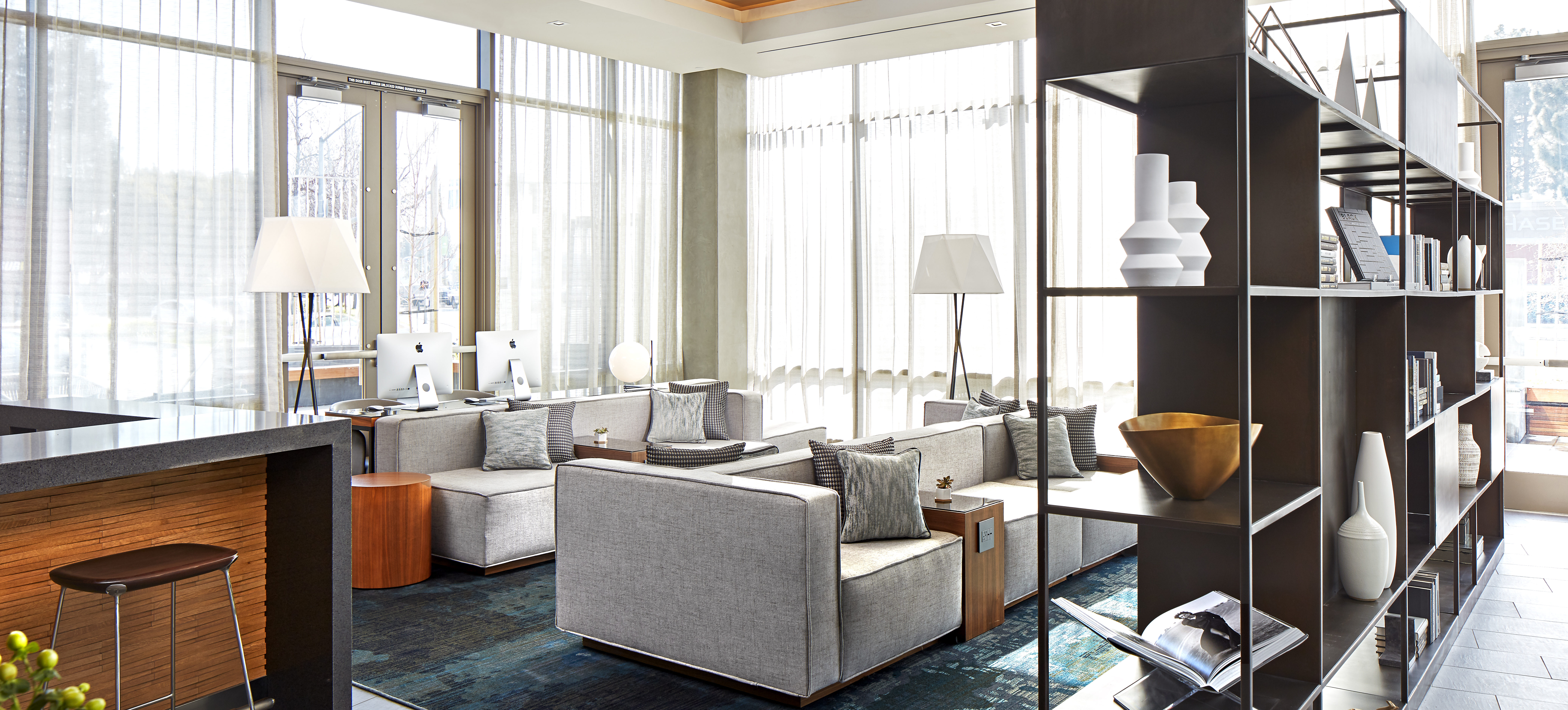 The property, with its modern design that celebrates the Spanish roots and the European flairs of the brand, has a reading space where guests can unplug and relax. The signature AC Library features a collection of more than 80 books, ranging from design to lifestyle to creativity, entrepreneurship, drink and food, all topic related to the AC experience. Among the titles are Death & Co: Modern Classic Cocktails, Morning Noon Night—a Way of Living by Soho House, Peter Lindbergh-Fashion Photography and Annie Leibovitz-Portraits 2005-2016.
The St. Regis New York City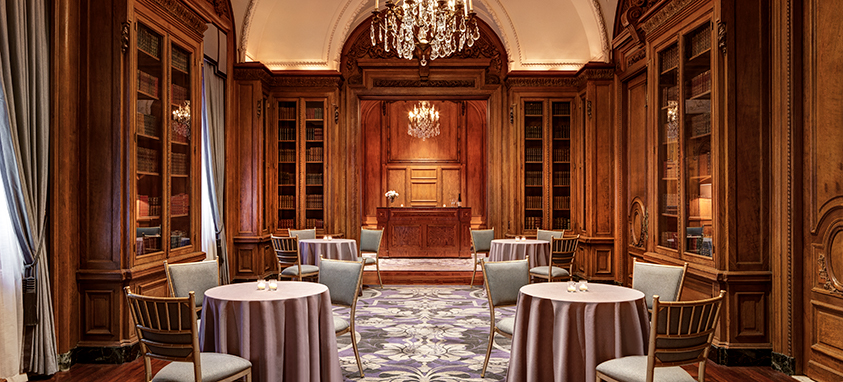 A digital version of the famed Astor Library is now available to the legendary hotel's guests. The titles, from John Jacob Astor IV's original collection, have been housed behind glass at the hotel for more than a century, and are available on Kindle devices. Ranging from The Adventures of Sherlock Holmes to Oliver Twist and Alice's Adventures in Wonderland, the list was reviewed by Virginia Bartow, one of the nation's leading rare-book experts who works for the New York Public Library. In conjunction with the release of the Astor digital libraries, guests can arrange a private visit to the original Astor Library.