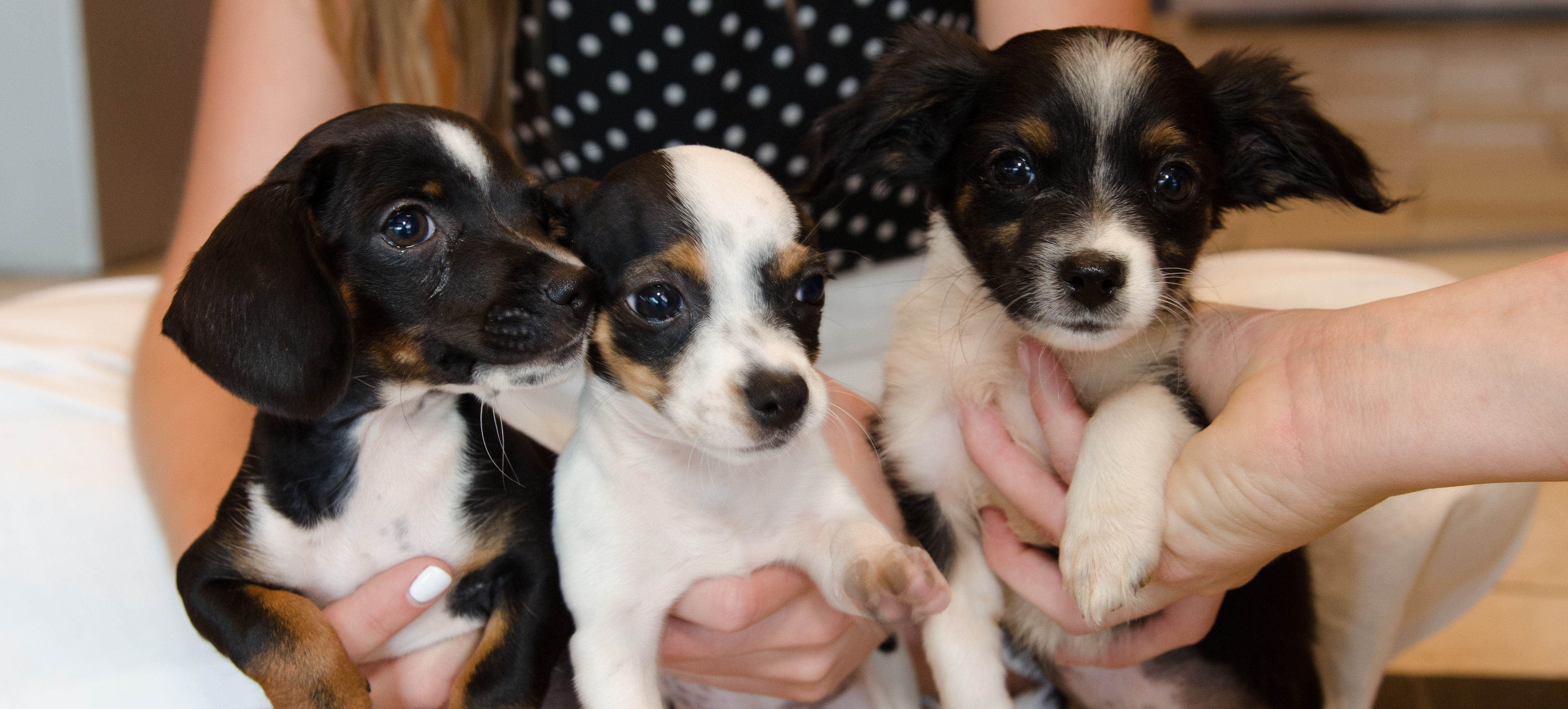 Get your puppy-petting hands ready for Smart Monday at IMEX America on Oct. 15. Courtesy of MPI, Paws for a Break is returning to Level One of Galileo/Marco Polo/Casanova Foyer at The Venetian and The Palazzo Congress Center.
Las Vegas-based Michael's Angels Paws Therapy Dog Program will have furry friends and their owners present for attendees to play with in between education sessions. The event will be sponsored by Visit Omaha and Century Link Center Omaha, an arena and convention center.
Special Treat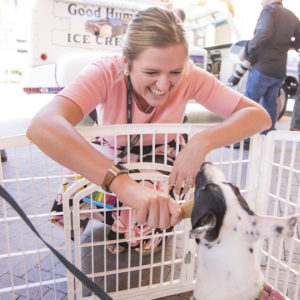 What's even better than puppies? How about puppies AND ice cream? Hilton's Meet with Purpose rewards good boys and girls in meetings with a 30-to-60 minute Puppies & Ice Cream break for organizations convening at one of its pet-friendly hotels. The adoptable dogs are from local no-kill shelters and rescue organizations.
A tail wag ahead of National Dog Day in August, Hilton Salt Lake City Center successfully found fur-ever homes for six of eight rescue pups that participated from Salt Lake County Animal Services. "[This] event was created to inspire customers by showcasing the unique ways that they can energize and engage meeting attendees. Between the sweet treats and the even sweeter four-legged friends, the number of smiles and Instagram posts far exceeded expectations," says Mike Hill, managing director of intermediary and specialty markets group sales at Hilton Worldwide.
Hilton Denver City Center also participates in this meeting enhancement program. The hotel asks groups to make a minimum $500 donation to Denver Animal Shelter, so this can be considered a CSR activity.
Who Let the Dogs Check In?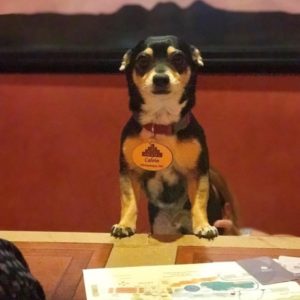 Guests staying at Hyatt Regency Tamaya Resort & Spa in Santa Ana Pueblo, New Mexico, will unleash their excitement as they're greeted by furry greeters. Many of the hotel's employees bring their personal pets to work. Help attendees combat homesickness by booking their "Meet the Hotel Dogs" activity.
"Since many meeting attendees miss their pets when they are away on business travel, we are offering the 'Meet the Hotel Dogs' activity for our group guests to play and cuddle with the Tamaya dogs while they are away from home," says Jolene Mauer, the hotel's marketing manager. "Being a pet-friendly resort, we usually have anywhere from two to ten dogs in our offices at any given time."
Other hotels featuring resident dogs include The St. Regis Aspen Resort (Kitty the Bernese Mountain Dog) and The London West Hollywood (Winston and Churchill, the bulldogs).
Sit, Stay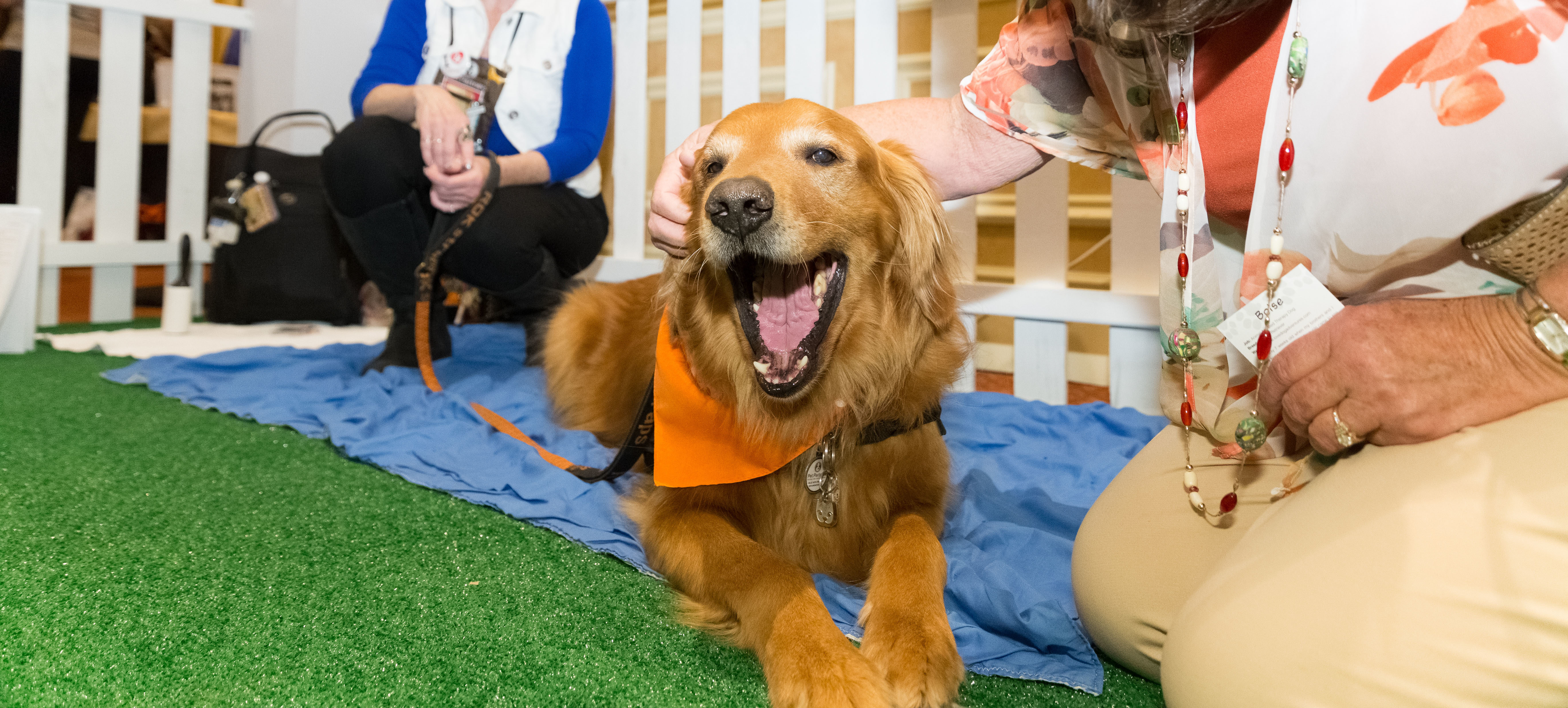 Sitting, sitting and sitting some more in airport terminals is one of the least glamorous parts of traveling. At the Snoopy-themed Charles M. Schulz Sonoma County Airport in Santa Rosa, California, a statue of the cartoon beagle isn't the only pooch in the lobby. Therapy dogs and their owners can often be found strolling through the airport to keep paws-engers company and provide comfort to those who experience anxiety when flying.
Plan Your Own Doggie Event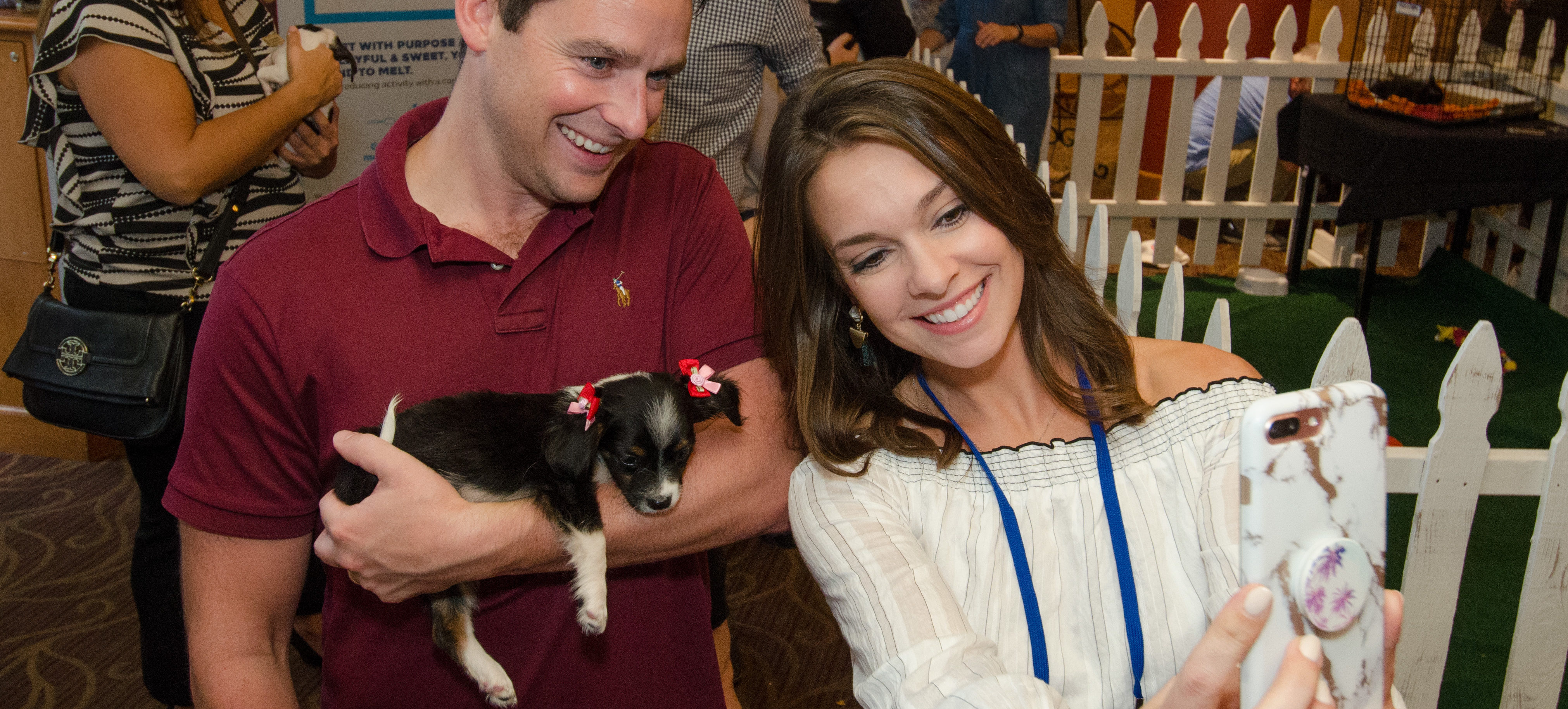 If you decide to include dogs for an upcoming event, stock these essentials.
Lint rollers
Hand sanitizer
Pooper scooper and garbage bags
Pee pads