Planners looking for somewhere new to eat in the San Francisco Bay Area need look no further. That is, if a historic organic ranch amid the oyster beds of West Marin, a Sausalito houseboat dinner event themed to Eastern European food and music and a tasty demonstration kitchen ready for hands-on cooking demos and team-building events in San Francisco's North Beach will do.
Straus Home Ranch, Marshall
About an hour's drive up the coast from San Francisco sits a beautifully renovated farmhouse on 166 certified organic acres overlooking Tomales Bay. The Straus family has been farming at Straus Home Ranch since 1941, and it's still a working dairy cattle operation with heifers ("teenager" cows) grazing contentedly in rolling fields behind the house.
More: Best Food Truck Catering for Your Next Event
The Straus name is revered in California agricultural history. Straus Family Creamery was the first dairy west of the Mississippi to go organic—the creamery was certified organic in 1994. Members of the family restored the more than 150-year-old farmhouse as rustic-luxury rental that sleeps 10 and offers private chef catering for meals prepared using the area's local and organic bounty, as well as food and farm tours of the area.
This year, the 19th century hay barn where the Straus kids played in hay bale mazes and their father, Bill, milked his first cows was also completely restored as an event space.
Port & Provisions, Sausalito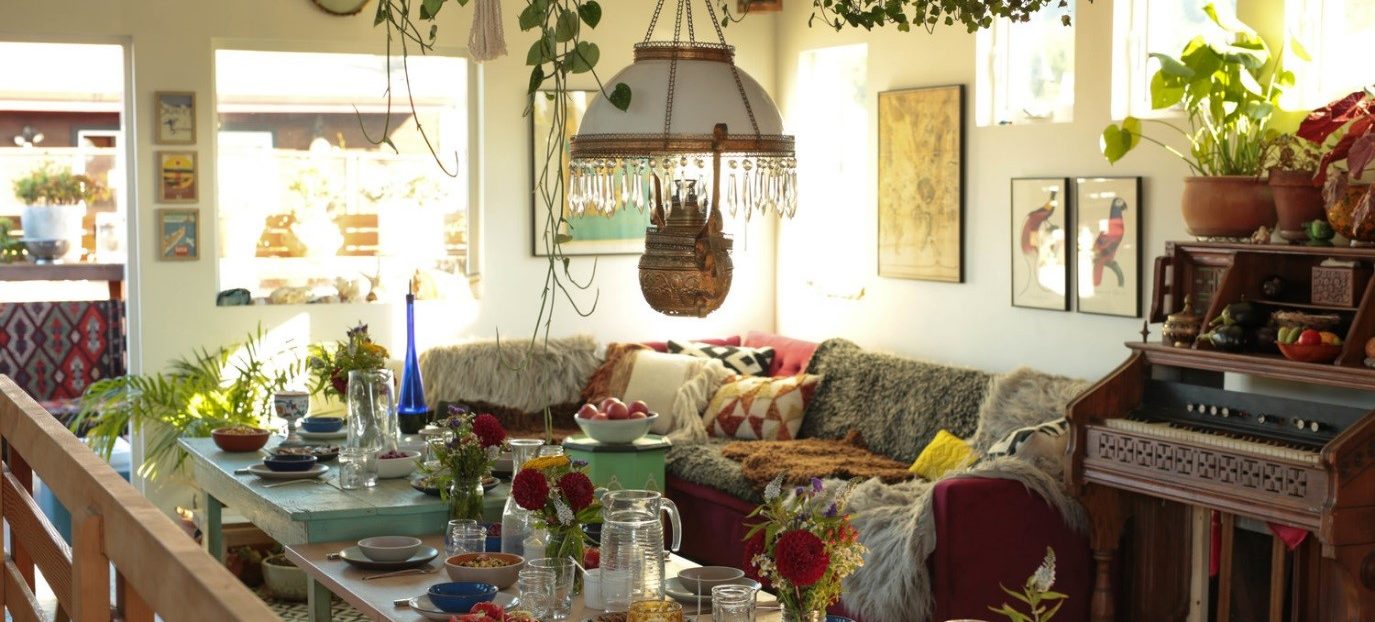 An ancient feast meets the modern supper club at Port & Provisions. The supra, translated "tablecloth," is a traditional Georgian feast combining all the essential components of East European culture: delicious food, evocative wine, beautiful music, and exceptional hospitality. Situated along ancient trade routes, Georgian cuisine has absorbed culinary influences from such wide-ranging places as China, Iran, the Steppes and the Mediterranean, making it a unique and rich culinary culture.
Guests gather around a long table in a Sausalito houseboat. Chef David Johnson (aka Davey Jones) presents a series of dishes from Georgia and other places along ancient trade routes. His wife, Kristine Barrett, a vocalist specializing in traditional music, performs songs from Georgia, Eastern Europe, Italy, Greece and beyond.
Sprinkled with ritual toasting and poetry throughout, guests enjoy a one-of-a-kind musical culinary experience to the background of the beautiful views and funky atmosphere of the Sausalito houseboats. The venue accommodates 8–17 people.
Parties That Cook, San Francisco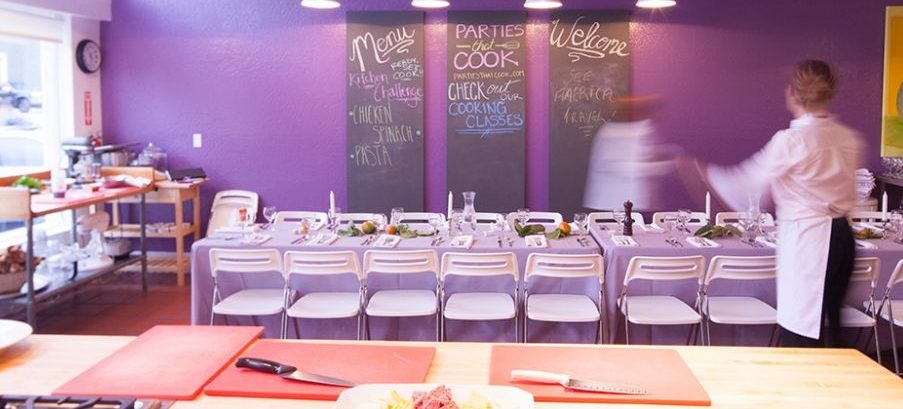 This mobile culinary events company stages corporate team-building cooking competitions and private cooking parties throughout the Bay Area (and Chicago), hosting groups of 15–350. But the venue that's tailor-made for cooking up a storm is the Parties That Cook Kitchen on Francisco Street, formerly the revered Tante Marie's Cooking School where culinary greats including James Beard, Julia Child and Alice Waters once taught.
The natural-light-filled space features two fully equipped kitchens with commercial ranges and double ovens, plus dinnerware and glassware for up to 45 guests. Capacity seated is 30 guests.
Founder and CEO Bibby Gignilliat is a graduate of Tante Marie's, as are many of the staff. The company has four resident chefs in San Francisco, adept at leading events ranging from Small Plates, a reception-style cooking party, to Chefs Table, where teams prepare a four-course, seated meal with formal dining service, to competitions such as Iron Chef-style Kitchen Challenge and Chopped-like Sushi Showdown.