The red carpet rolled out at the top of the New Year on Jan. 2 at the Palm Springs International Film Festival (PSIFF) Film Awards Gala. Five days later, The Golden Globe Awards followed in Beverly Hills, California, and the ceremonies will keep on coming, leaving event planners and hotels mighty busy straight out of the gate.
Staging an awards gala requires substantial planning, and in many ways it is similar to planning a meeting or an event. Here are six similarities to help inspire meeting professionals.
1. Meeting Spaces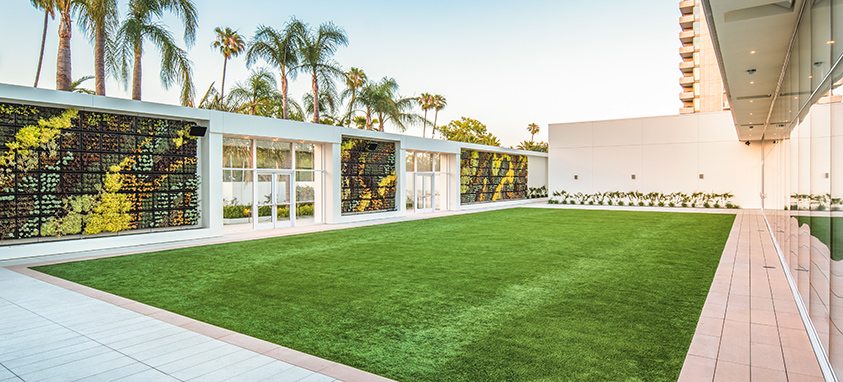 Photo credit: The Beverly Hilton 
The magnificent state-of-the-art International Ballroom at The Beverly Hilton is the longtime home of the  Golden Globe Awards. The 16,000-square-foot space features a sunken seating area or dance floor, and a stage that can fit up to 1,400 guests. In spring 2017, the hotel premiered additional garden meeting spaces—Wilshire Garden, Secret Garden and California Terrace—which were utilized by the Hollywood Foreign Press Association, the organization behind the awards show, and 1,200 members of the press during the Golden Globes.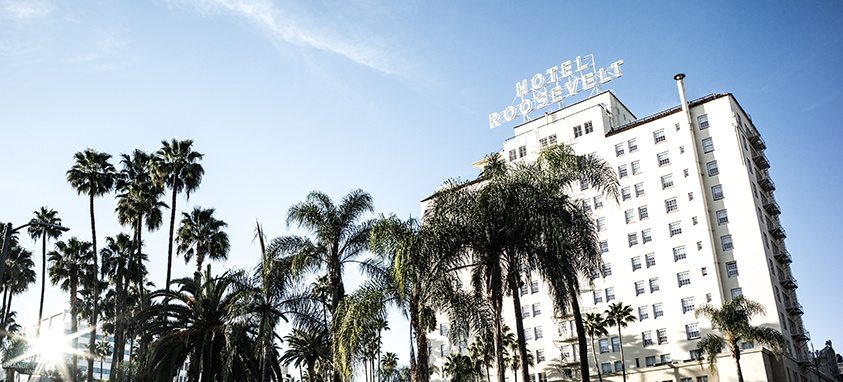 Located across the street from Dolby Theatre, where the Academy Awards will take place March 4, the historic The Hollywood Roosevelt is very much part of the conversation, as well.
"With awards season each year, one of the requests we receive for incentive groups when they want to do a rewards program for their clients and employees is to recreate the glamour of the Oscars," says Don Jacinto, the hotel's managing director. "As the birthplace of the first Oscars in 1929, which was held in our very own Blossom Ballroom, planners can offer attendees an authentic Hollywood experience in more than 25,000 sq. ft. of indoor and outdoor event space on-site that is outfitted with today's modern necessities."
Planners can also host meetings at the venues being used for other upcoming awards shows and celebrations—Screen Actors Guild Awards (Jan. 21) at the Shrine Auditorium in Los Angeles, Clive Davis' and the Recording Academy's Pre-Grammy Gala (Jan. 27) at Sheraton New York Times Square in New York City and the Grammys (Jan. 28) at Madison Square Garden. Davis' soiree has often taken place at The Beverly Hilton.
2. Food & Beverage
What's the trick to serving food hot during a massive sit-down dinner, while keeping a steady flow? That's the million-dollar question! Planners can take a page out of PSIFF Film Awards Gala's book. The salad and dessert were pre-set at the reception and only the entree was served live during the event to its 2,600 guests. Paying homage to the film industry, the assorted dessert plate featured a reel made of chocolate.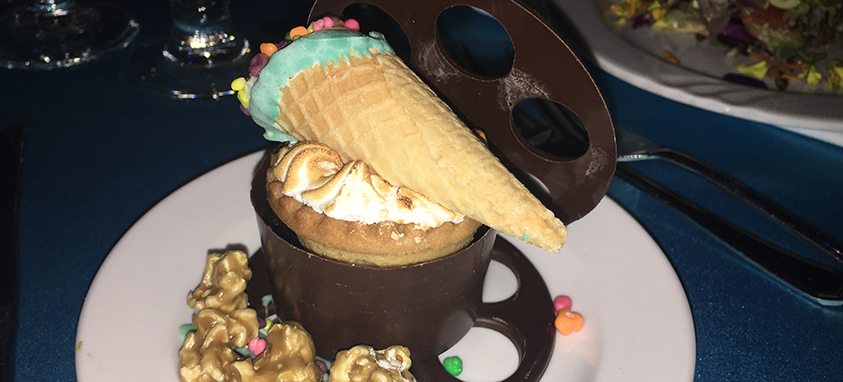 "The menu selection has an interesting history," says James "Jamey" Canfield, executive director of Palm Springs Convention Center and Bureau of Tourism. "Local philanthropists who are famous for large special events that they have hosted took a lead role on the decor and menu selection for the gala. Because of their experience hosting large functions, they wanted to make sure that the meals were high quality and consistent, something that could be served to large groups. Their selection was, and always is, boneless short ribs."
The culinary team of The Beverly Hilton uses the Golden Globes as an annual opportunity to showcase the extent to which it is capable of executing.  "What we're most proud of is the Golden Globes menu for the actual ceremony," says Michael Robertson, the hotel manager. "We've finally been able to go to a restaurant-quality presentation."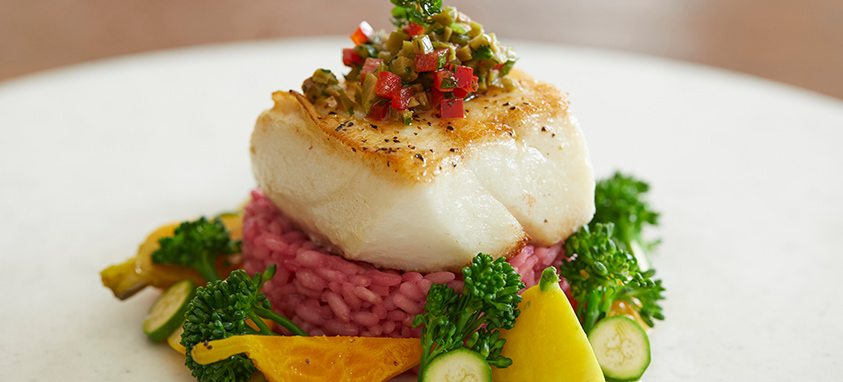 Photo credit:  The Beverly Hilton
This past Sunday, 11 chefs, 120 culinary staff members, 50 bartenders, 160 stewards and 250 servers were led by executive chef Alberico Nunziata and executive pastry chef Thomas Henzi to feed between 3,000 and 4,000 mouths throughout the day.  Awards show attendees were served three courses—a Delicata appetizer made from burrata cheese, opal basil, teardrop tomatoes, Taggiasca olives, golden frisee, garlic flowers, roasted butternut squash, and purple sweet potatoes with extra virgin olive oil and balsamic vinegar; an entree with Mediterranean Chilean sea bass, with red beet parmesan risotto; and an Efendi dessert made with white chocolate coffee cream, coffee liqueur biscuit, Frangelico mascarpone and crunchy praline.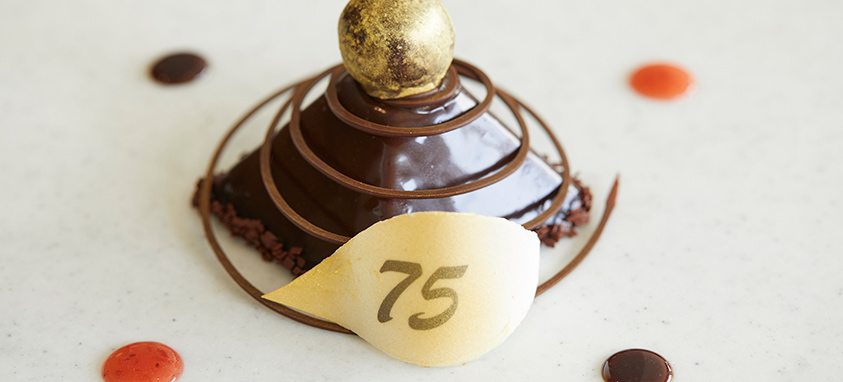 Photo credit:  The Beverly Hilton
But, that's not all. The bubbly was flowing all night, too. The Beverly Hilton popped the cork on more than 1,500 Moet & Chandon Imperial minis, and 125 cases of Moet & Chandon Grand Vintage 2006 and Moet Rose Imperial magnums.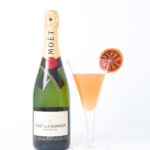 The champagne was also used to mix a signature cocktail created by Jamie Chung, an actress, fashion influencer and lifestyle expert.
"The Moet 75 cocktail embodies the effervescence, glamour and magic of cinema, celebrating over 7 1/2 decades of the Golden Globes," the hotel says in a press release. "Chung playfully captures the boldness and creativity that shines on Hollywood's biggest night with a cocktail that mixes sweet and tart notes, and beautifully sparkles with a candied, blood-orange slice garnish. The Moët 75 plays to the senses with the aroma of honeyed citrus, paired beautifully with the bright fruitiness and elegant maturity of Moet's iconic champagne, Moet & Chandon Imperial.
The Hollywood Roosevelt also prides itself in concocting unique catering options to go hand-in-hand with the films up for awards. "Following the nomination announcement each year, our culinary team at The Hollywood Roosevelt creates specialty menu items that are based off films or characters in films that are incorporated at the various dining venues we have on-site," says Jacinto.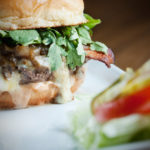 "For instance, our 24-hour burger joint, 25 Degrees, will come up with a specialty cheeseburger and our well-known Library Bar will develop some delicious cocktails using fresh fruits, and seasonal vegetables and herbs."
While the action is taking place across the street at Dolby Theatre, The Hollywood Roosevelt is very much bustling with a viewing party for the public, which is encouraged to dress to the nines. They're served fresh crab and seafood at various food stations, and last year, the hotel partnered with Piper-Heidsieck Champagne, the exclusive champagne served during the Academy Awards.
3. Floral Arrangements
The focal point of any table-scape is without a doubt the centerpiece. It offers planners the opportunity to really define the event's theme. This year, the centerpiece at the Golden Globes was a gold container with a band of diamonds and more than 15,000 roses, created by celebrity florist Mark Held, co-founder of Mark's Garden.
At PSIFF, decorators went with ocean-themed centerpieces by placing sea glass, a seahorse, shells, lily grass, coral and white orchids flown in from Holland in a 20-inch glass bowl that was lit from beneath. Each place setting also had a LED-lit blue crystal Buddha figurine.
"The florals are extensive each year, with themed center pieces consisting of decor, lighting and florals," Canfield says. "Each table was also pin-spotted, so the colorful decor really popped."
4. Transportation
While it is a nice treat to roll up in a glamorous stretch limo, it is not always the most efficient way to bring a large group of people to an event. Planners could confront a limo shortage in an awards show city because they are in such high demand, just as they are for proms during the spring.
Also, if you are relying on multiple limos to transport your group, it is difficult to coordinate arrival time, and the more vehicles on the street, the more congestion. At PSIFF, a group of planners and journalists were instead taken from their hotel to the convention center in a trolley. What a way to make a grand entrance!
Arranging an off-site lot to accommodate overflow parking is also an option for guests driving themselves. A shuttle can then be used to bring attendees on the final leg of their journey to the event venue. This parking and transportation model was used by the Golden Globes at The Beverly Hilton. There had been more on-site parking years ago by utilizing the old Robinsons-May department store's parking structure, but it was demolished to build the new Waldorf-Astoria hotel.
5. Signage
Meeting professionals can work with the local CVB to create a citywide event to bring widespread awareness of their function. This can include banners at transportation hubs and on light posts in dining and shopping districts. Let it be known that your festival or convention is in town. One of the perks of the Palm Springs Promise is "welcome signage at the airport and in our downtown," Canfield says.
6. Learn from Flubs
No matter how much planners try to avoid mistakes and oversights, whoopsy-daisy moments will occur, often beyond anyone's control. A fire could break out in the kitchen or the linen delivery may get delayed, for instance. What separates the pros from the amateurs is how they react to rectify and cover up blunders.
Robertson knows from experience how to stay calm and level-headed while in crisis-mode. At the 2014 Golden Globes, a hot light accidentally set off a fire sprinkler over the red carpet, causing a flood. The Beverly Hilton's staff and Beverly Hills Fire Department quickly leapt into action to dry the wet mess. "Never derail and get catastrophic," Robertson advises.
You can be a "gladiator in a suit," like Golden Globe, Emmy and SAG-nominated Scandal actress Kerry Washington, by handling any curveballs thrown your way. The show (and meeting) must go on. Break a leg!