The engine that moves the world needs your help
How can you tell policymakers, C-suite decision makers and even your family that isn't quite clear about what you do all day that meetings production is powerful without saying it? You could default to an argument based on pure numbers.
The meetings and events industry generated more than $1.07 trillion worldwide ($130 billion in the U.S.) annually pre-pandemic. That is larger than the consumer electronics or automotive industries. A total of 1.5 billion people from 180 countries traveling for meetings, conferences, conventions, exhibitions and incentive trips supported 10.3 million direct jobs and generated another $26 million indirectly.
The world learned in the absence of meetings what it was missing. Surveys found that in-person meetings are more than twice as likely to convert prospects to customers as Zoom calls.
That is some real economic flexing.
But those are big, nebulous numbers. Meetings Mean Business goes beyond the positive business outcomes to make the case at the human level. The coalition of united industry voices recently merged with U.S. Travel Association to better advocate for the needs of a vital sector of the economy that was devastated during the Covid crisis.
It offers toolkits to help members talking to elected officials highlight the personal connections and networking made possible by handshakes. Talking points also reference the strong communities created by conventions, events, exhibitions and trade shows. "When meetings come to town, everybody benefits," is the convincing argument.
Let's Count the Ways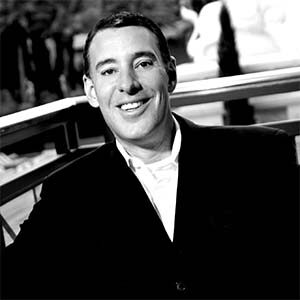 Michael Massari, chief sales officer with Caesars Entertainment and Meetings Mean Business co-chair, traces the timeless transformational strength of coming together to pre-historic gatherings. "This whole notion of assembly and public square is an important one," he says. "If history is an accurate predictor, 20, 30 or 40 years from now, meeting face-to-face will still be important," he predicts.
Need more proof points? How about the political, social, medical, scientific and emotional catalyst provided by human interfaces?
Massari likes to say that nothing good ever happened without a meeting. That includes constitutional conventions, peace talks, medical and scientific developments.
"20, 30 or 40 years from now, meeting face-to-face will still be important." – Michael Massari, Caesars Entertainment
And all that meeting is good for our well-being. Social interaction has been shown to lower risk of dementia. It is a brain health booster in a ballroom. We have evolved to crave community so being around our peers promotes a sense of safety, belonging and security no Zoom screen can replicate.
Julie Coker, president and CEO of San Diego Tourism Authority, and former Meetings Mean Business co-chair, pointed to the innovative energy produced at a meeting during a presentation at Visit California Outlook Forum 2022 in February.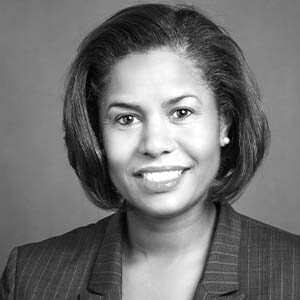 "Meetings lead the way for creativity and inspire change," she said. "Beyond economic impact, meetings drive social change, human connection and mental health. The importance of meetings is vast," she stressed.
Michelle Mason, president and CEO of ASAE, the Center for Association Leadership, seconded the argument for social good at that same conference. "There is power in assembly, power in community and power in association," she said. "We need to tell our story and work together as a collective to do that," she said.
"Meetings drive social change, human connection and mental health."
-Julie Coker, San Diego Tourism Authority
Then she explained who needs to hear the story. "We have to quantify that impact not just to each other, but also to policy makers so we can be at the table when important conversations are happening."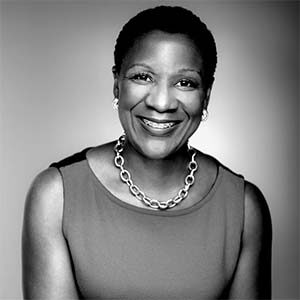 Mason is also adamant that the message also has to be delivered to the next generation of attendees and meeting professionals entering the industry in a way that they can appreciate. "We need to think about what Gen Z wants and put relationships at the core of what we deliver because that is what they care about," she said.
The best way for the meetings industry to deliver more valuable meetings? Mason was blunt. "We need to have diverse voices around the table so we can think innovatively about how to deliver powerful meetings."
Mason shared that she sees some hopeful signs. "The resiliency, agility and comfort with being uncomfortable thought processes that happened over the last few years proved that when we work collaboratively, we can accomplish anything," she concluded.
Paul Van Deventer, president and CEO of Meeting Professionals International (MPI) was also hopeful that a new wave of ideas can elevate the entire industry to deliver even more of what a post-pandemic world wants. He quoted the association tagline, "When we meet, we change the world" and said, "We have to help the incoming generation change the industry so the industry can save the world."
There is power in assembly, power in community and power in
association."
-Michelle Mason, ASAE
Read More: DI Study: Gen Z Doesn't Believe There Are Good Jobs in Tourism Industry
Change really does happen in convention centers. Sherrif Karamat, CEO of Professional Convention Management Association (PCMA) sat on the same panel and shared the story of when a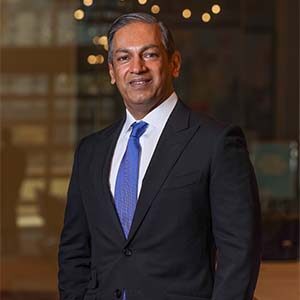 conference revolutionized social and medical change in a dramatic way. Back in 2009, another epidemic was raging in the world and Melbourne, Australia, was bidding to host the 2014 International AIDS Conference.
At the time, the country wasn't allowing anyone with the HIV into the country. The host committee embarked on a campaign to change sentiment, particularly around the LGBTQ community that was experiencing high levels of discrimination.
Not only did they win the conference, but in the process, they opened minds and budgets to invest in research in prevention, treatment and support. On July 20, 2014, the day the conference opened at Melbourne Convention Center, red ribbons were proudly flying all over the city. The delegation vowed to eliminate the epidemic by 2030, a timeline that was achieved way ahead of schedule. "That is the power to make real legal change, medical and social change," said Karamat.
"We are here to solve human issues."
-Sherrif Karamat, PCMA
He encouraged meeting professionals to look for those meaningful wins by focusing on "outcomes" rather than "output". "If we aren't purposeful about what we are doing, why are we doing it. It has to go beyond making money," he said.
"We aren't here for the sake of technology or ballrooms," he added. "This is the most important industry in the world, bar none. We are here to solve human issues."
Martha Sheridan, CEO of Boston Convention and Visitors Bureau and new co-chair of the Meetings Mean Business coalition, offered a mic-drop explanation for the value of face-to-face.
"When we've finally gotten together, [the absence of face-to-face meetings due to Covid shutdowns] made our gatherings more meaningful. Now, when I see my colleagues, it is with so much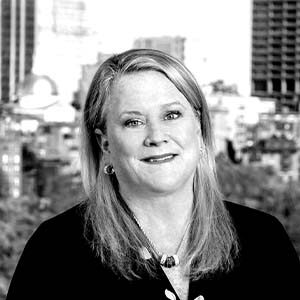 gratitude. There is no question at all to me that we're stronger and much more resilient than we've ever been as a sector," she said.
Then she paused and added, "We can't go backwards now. We can only go forward into life."
We can't go backwards now. We can only go forward into life."
-Martha Sheridan, Boston CVB
GMID To-Advocate List
How you can help save the most vital force for good on the planet
Meetings Mean Business was born out of crisis. In 2009, in the aftermath of President Barack Obama's comment heard around the world about the boondoggle of meeting in resorts after the government loaned AIG $173 billion to weather The Great Recession, the industry realized it needed to start explaining its strategic importance to people outside the halls of IMEX.
Just as it did after 9-11, the industry did bounced back stronger than ever and was at all-time highs in 2019. But the devastation in 2020 was both historic and deep.
Tori Emerson Barnes, executive vice president of public affairs and policy with U.S. Travel estimated that 40% of the 30 million people in the U.S. who lost their jobs during the pandemic were in the hospitality sector, even though it accounted for only 11 percent of employment the year before. Put another way, nearly half of the 16.9 million people working in the industry were laid off or furloughed in 2020. Two years later, 10% of those jobs are still missing.
Business and group travel, too has lagged the overall recovery, with half as many business trips in 2021 compared to 2019. This is significant because  business travelers previously accounted for 40-60% of lodging and air revenue in the U.S. "A return to a thriving travel industry—and American economy—is dependent on the return of business travel, meetings, events and conventions," Barnes said.
When meeting professionals come together Through MPI's 12-hour virtual stream or at local advocacy activations on April 7 for Global Meetings Industry Day this year, the message is that we can and need to "Meet Safe". These are not backyard barbecues. Professional planners operate meetings, events and conferences abiding by safety restrictions imposed by the state and/or venue, ensuring the utmost health considerations are taken to keep attendees safe. From the innovation-focused CES in Las Vegas Convention Center to SuperCorrExpo convening at Orange County Convention Center, events are happening safely coast to coast.
According to scientific modeling by the Exhibitions and Conferences Alliance and Epistemix, in-person meetings, conferences and events pose a 0.1% risk of Covid transmission to attendees—even for large events. High levels of vaccination among business travelers contributes to a safer environment for all attendees. As of January, 2022, 87% of business travelers have been vaccinated, compared to 80% of American travelers overall.
How can you help spread this message and support the people producing these valuable meetings?
US Travel Association produced a list of "Critical Policies to Pass Now" in January. Recovery will require help on a number of fronts, so relief will require addressing all the issues holding the industry back from its full potential.
H-2B Returning Worker Exception Act: Raising caps on H-2B visas will relieve pressure on workforces strangling with the resumption of business. Temporary workers are the lifeblood of many housekeeping, lifeguarding and food service operations and they will not be able to deliver the level of service expected by attendees without that labor force availability.
Hospitality and Commerce Job Recovery Act: Temporary tax credits to venues, event organizers and small businesses to help cover the cost of running or participating in business meetings.
Section 274 tax code changes: Permitting the deductibility of entertainment business expenses would help increase business spending on live entertainment to offset weaker consumer demand.
Pandemic Risk Insurance Act of 2021: Government-sponsored event cancellation insurance coverage for pandemic-related losses would give businesses certainty to start signing contracts again.
Restaurant Revitalization Fund (RRF)/ Shuttered Venue Operators Grant Program: Targeted relief grants for small travel businesses with significant revenue losses in 2021 could include hotels, restaurants, tour operators, meeting and event planners and venues, tour operators, attractions, travel advisors and similar businesses.
Federal Tracking: An endemic state of Covid-19 benchmark system for the lifting of pandemic-related protocols would help avoid needlessly impairing global competitiveness and international standing.
This article appears in the April 2022 issue.