Results of a reader survey on measuring meaning and adjusting accordingly
meeting
We know that meetings are powerful economic engines. Sales generated by bringing people together in 2019 was estimated at $2.5 trillion globally. But how do you measure the transformative power of bringing people together face to face? How do you quantify an "aha moment"? How about a friendship formed? What number can be attached to the joy of finding "your people" and knowing that when you have run out of answers, they will be there with shared questions? Priceless, right?
Since—as the saying goes—what gets measured, gets done, we thought we would try to quantify the power of F2F now that we have experienced the painful cost when the number of in-person meetings fell to zero and stayed there longer than anyone thought possible. As we transition to a post-Covid world, it's critical that we recalculate what is important (and do more of that) and what isn't (and cut that out, if possible).
Now is the time for focusing on what matters.
Smart Meetings surveyed a sampling of our Smartie community in May to ask what they plan to do differently now that they are headed back to the ballroom. How will they measure the "soft impact" of what they do? Their responses were as varied as their audiences, but they spoke with one voice as they expressed the overwhelming joy of getting back to work.
As Sarah Johnson, customer engagement and event specialist with 3M, says, "I have learned a lot over the past 15 months. I have a greater appreciation of being together. Hopefully, that will happen soon."
The Measure of Success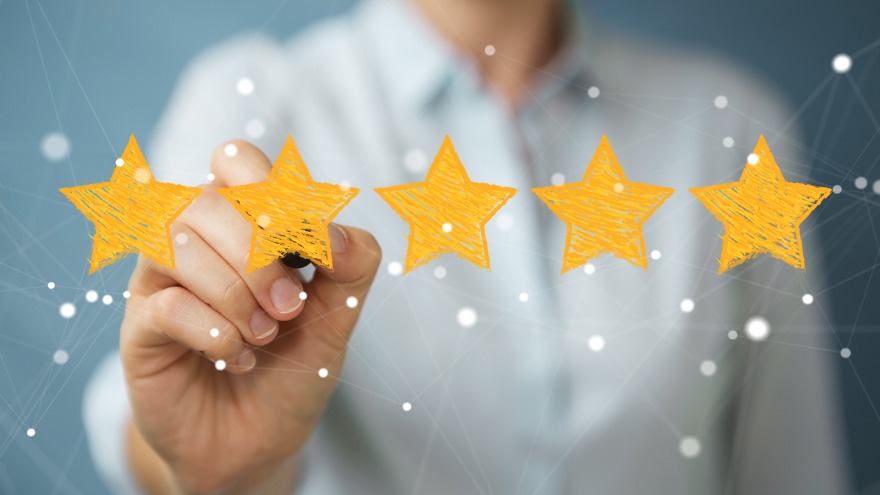 First, we asked how meeting professionals measure whether they are accomplishing their goals. The new hot-button word of "engagement" topped the list at 80 percent. That means all those clicks, chats and likes on virtual meetings are adding up for four out of five meeting profs. Now we just need to find a way to be as precise when we go back to the convention center.
A close second in the measurement hierarchy was "attendance" at 73 percent. This tried-and-true barometer has been a key performance indicator since Shakespeare was filling the Globe Theater. Tabulating butts in seats and eyes on screens continues to be an easy way to determine if people are interested in what you are presenting for three out of four respondents.
More than half (53 percent) pointed to revenue and sales as the determining factor between success and failure because…cash. Hey, it worked for P.T. Barnum.
One out of every two meeting designers are looking to surveys to fine-tune their product. The age-old challenge of eliciting honest feedback has become a science all its own. Experts suggest asking for responses before you design the event—even more important now as you are testing the comfort level of your potential attendees. Real pros ask again (using Sli.do or other tools) during the event while attendees are in session.
After the event is when art takes over. Survey maestros understand the delicate timing of waiting until people have thinned out their inboxes, but not so long that they have forgotten that warm-and-fuzzy feeling from the keynote. Veterans go beyond asking about the food and hotel room to determine the career impact and areas for improvement. Then the cycles starts all over again.
One savvy event professional pegs performance based on "emotional revenue, practical sales."
Stephanie Harris, president of The Incentive Research Foundation (IRF), confirms that, according to "Destinations and their Impact on Motivation," a study of Cvent sourcing data and cruise RFP data conducted during late-stage pandemic, more than half of respondents (56 percent) said the so-called "soft incentives" of having "opportunities for significant professional networking" were somewhat or extremely important.
"Based on what I witnessed [at my first return to in-person meeting], those face-to-face connections are not only important from a business perspective, but also bring so much joy following a long period of isolation for so many," she says.
More or Less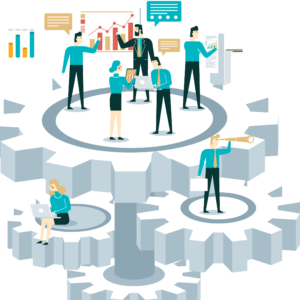 Data is not valuable unless it is used to improve and make better decisions—or as the disruption-happy entrepreneurs say, "iterate."
Michelle Penner, event manager at Strauss Event and Association management, may have hit the measurement mark when she says: "We set goals to frame our target, then we go after bull's-eyes. We analyze attendance, engagement, finances, tactics to see where we hit. Celebrate wins! Correct misses."
Smart Meetings asked what the community of veteran meeting designers plan to do more of and what they would be leaving behind when they return to in-person gatherings. The most popular option for coming back stronger?
Focusing on more networking time. Three out of four meeting professionals (73 percent) said they would carve out more time for unstructured connecting.
Some 40 percent indicated they would be saving time by booking shorter educational sessions in their agendas (30 percent also said they would be planning more of them).
Increased downtime was also popular with the 30 percent who understand that stepping back into IRL meeting might require some "me-time" afterward.
IRF's Harris points to changes she is already seeing in incentive programs—a renewed focus on experiences that will delight the individual traveler, with fewer corporate obligations such as group dining and team building.
Marjorie Manning, president of Corporate Global Events, understands the power of soft benefits intuitively: "Seeing spouses and guests interacting with C-level executives [and] understanding the purpose behind the company was transformative."
That power to choose makes sense to William W. Hopper, owner of WWH Communication. His point of view: "Make every minute count, have something for everybody, not that everybody has to attend everything."
One out of three (33 percent) respondents say they are sending RFPs for smaller meetings, but 13 percent say they are going bigger before they go home.
Of course, many are bringing along their newfound digital meeting skills, with 40 percent indicating they will add a streaming component for a hybrid experience.
"The silver lining of the pandemic was a forced evolution of our event products," says Leighana Waight, manager of virtual operations with The Conference Board. "We are currently hosting virtual conferences and planning hybrid events, which hopefully will reach a global audience and grow revenue."
And what if the data isn't clear? Hopper has a suggestion for moving forward even in the midst of uncertainty. "Sometimes you have to trust yourself. Planning an event in an accessible location and hearing, 'Why are we going there, who wants to go there?' Then, during the event hearing, 'When can we come back; we had such an amazing time?' [is all too common]. Never second guess yourself. If it's a place you would find worthwhile, others will, too," he says.
Mental Power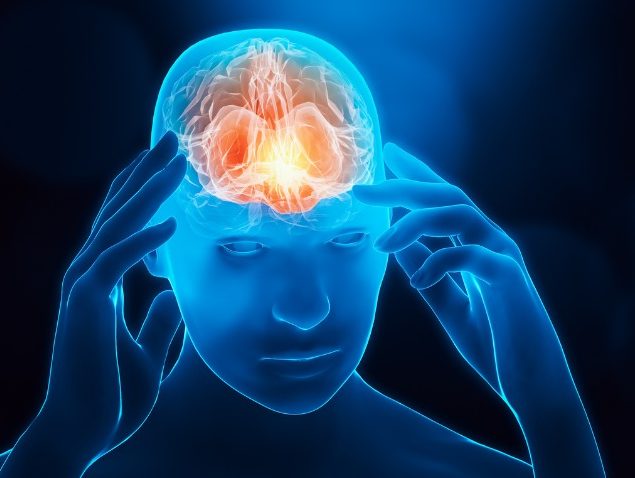 The power of meeting starts in the brain, according to a new study published in Journal of Neuroscience. Connecting in person stimulates the brain differently and yields stronger and faster connections than an image on a screen, say researchers Geza Gergely Ambrus and Gyula Kovacs, who studied familiarization as part of tests at Friedrich Schiller University Institute of Psychology in Germany.
The researchers separated study participants into three groups and recorded brain activity to see how well they recognized faces after different types of exposure. Each group became familiar with new people in different ways: three hours of chatting, labeled "personal interaction"; playing an identity-sorting game using still photographs labeled as "perceptual exposure"; and watching 20 hours of a television show, as "media exposure."
It shouldn't surprise any meeting prof that personal interaction was the most impactful, with media exposure a close second and perceptional exposure a distant third.
Researchers pointed to thousands of years of evolution as the reason. "Our brain has been trained to become familiar with someone through direct personal interaction, which is why this is still the fastest way to get to know somebody," they explained in a subsequent CNN interview.
The article also acknowledges the wealth of detail in body language. Boxes on a screen can't capture nuance as well as employing all our senses in person.
Dr. Lucy McBride, a primary care doctor in Washington, D.C., explained to CNN: "Relationships require trust and a safe, nonjudgmental space for open conversation and idea-sharing. A computer might provide some of that, but over time we need more human connection than the pandemic afforded for our overall health and well-being."
Transformational Event Stories
Global Events Collective is crowdfunding a documentary called Moments That Matter to collect snippets for a video. To that end, Smart Meetings asked our reader community to share their powerful event stories, things that happened at a meeting that changed lives and businesses. Meaningful outcomes are the bricks and mortar of what we do, but they are difficult to measure and point to if they aren't captured anecdotally. Following are some of our favorites.
Sharon Schenk, director of conventions and event management at CCA Global Partners, says her moment came two decades before Covid was a household word. "After the events of September 11, 2001, our meeting planning department went from over 1,000 meetings a year to zero. We moved hundreds of our employees into New York Marriott Marquis in Times Square, converting guest rooms to offices. Our team became concierges to our employees, going from traveling and planning meetings to being the support for our displaced people. We all learned to be resilient and to apply our skills to a new and unfamiliar arena.
"We were there for 10 months and, because of what we were able to accomplish, went back to planning meetings without losing anybody in our department. It was an amazing experience under the most devastating of circumstances. We all learned how strong and creative we could actually be in supporting our business family."
Maureen Sloan, manager of global accounts with HelmsBriscoe, shared what for many is both a precious and common experience: "When attendees arrive not knowing each other and leave after a few days as friends." That is what we do at its heart. Create connections.
Janice Cardinale, founder of Cardinale Creative, discovered her meaning outside the ballroom during the pandemic. This self-described heart-centric entrepreneur focused on giving back to the community she has been a part of for almost two decades. She helped colleagues and graduates from the event and hospitality program in Ontario, Canada, redesign their resumes and was a listening ear. "This was the greatest pivot of my life," she says.
Another heart-warming story came from Jaime Theresa Smith, CMP, now national account manager with ChoiceLIVE. She went to the "dark side" of the industry to do business development for an AV company and met her other half. He now shares a home with her (thanks to Covid) and has taught her more of the technical side of events. "I feel like every turn of my life is due to events, and for that I'm thankful," she says.
In another hospitality industry meet-cute, Jan Walker, events manager with 5G Americas, describes how while an instructor at a meeting, a handsome man approached to introduce himself. They have now been married for 20 years, and she still tells everyone who asks that they "met at a motel." Like a good meeting, the learning is ongoing and mutual. "That man knows me better than I know myself and is constantly challenging me to become a better person."