After a chaotic year, technology companies are disrupting what in-person and digital will mean
From around the world, announcements of dates and places for bringing tech minds together F2F have started to trickle in. Mobile World Congress was one of the first, with 25,000 people in Shanghai in February (another 175,000 watched remotely). The Space Symposium is scheduled in the new Bartolin Hall at The Broadmoor in August as part of Space Foundation's Space Symposium 365 series.
Even companies that canceled key conferences altogether in the chaos of 2020 have announced they are bringing back at least the virtual component. Facebook's F8 developer conference will be a one-day streaming event in June "to celebrate, inspire and help developers grow." And after a dark year, Google is bringing back I/O (Input/Output) this month for "thoughtful discussions, hands-on learning with Google experts, and a first look at our latest developer products." The search giant will not be charging, and much of the content will be on demand, but Ask Me Anything Sessions (AMAs) will be interactive.
Smart Meetings talked to three meeting professionals tasked with figuring out how to achieve company goals and engage their geek audiences and their evolving expectations and learning styles in ways that are meaningful and effective, regardless of how content is distributed.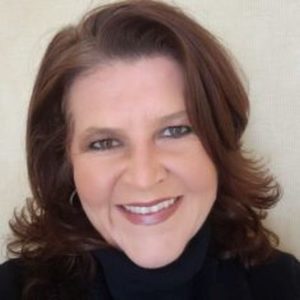 Kristin Horstman, senior director of strategic events at Salesforce, plans a portfolio of events, including the massive Dreamforce, penciled in for a September return to San Francisco if Covid statistics keep going in a positive direction.
David Stevens, director of Global Events at San Francisco Bay Area-based enterprise data company Alation, saw an opportunity for a new set of leaders to step up during a time when he had to give attendees a more compelling reason to attend than an appealing destination.
Elizabeth Sage, associate director of events and trade shows with San Diego-based biotech company Illumina, anticipates being back stronger with a live component by 2022—her expanded audience is sensitive to price and contagion.
The Day the Meetings Stopped
Geeks have always been a discerning audience. The engineers, executives and business development teams at technology companies were often treated to celebrity speakers, concerts, interactive workshopping and fabulous parting gifts, whether it was a user conference, incentive trip or product announcement.
When the world suddenly stopped meeting in March 2020, the event teams at these high-profile companies had to scramble to find alternatives just as effective at building excitement and loyalty.
Salesforce's Horstman was about a month away from a major program when word hit that everything would shut down. Her team reevaluated the portfolio and started a series of "Leading through Change" story videos that were very well received.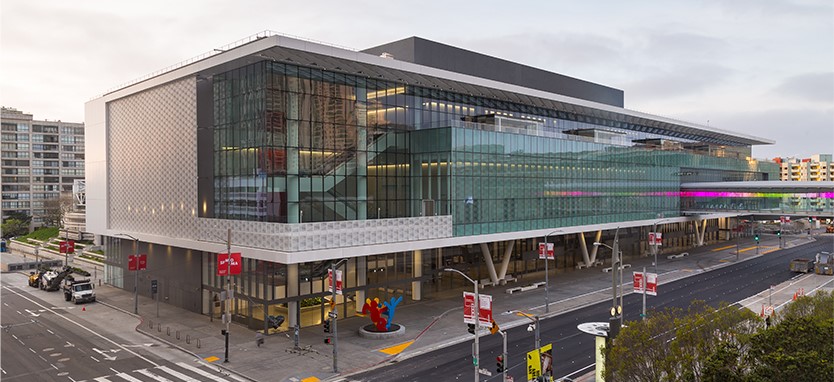 Ultimately, the team morphed the San Francisco citywide Dreamforce from a Moscone Center-based event for 170,000 people over four days into a free online event that increased the company's reach. Attendees from all over the world who couldn't get in before because of size constraints or travel costs were able to experience the brand.
This was crucial: Product launches and certifications are a major revenue generator for the company.
"We quickly pivoted to meet the needs of our customers and the company," Horstman said. "We will have to figure out the registration and revenue model for each channel going forward."
Alation's Stevens described the dawning of the virus' severity as a bit of a panic, personally. He was at the office in Redwood City, preparing to leave for a show in London after finishing a three-day annual kickoff meeting in Las Vegas for 250 people when "the call" came. His now-wife, a doctor, told him she had admitted "patient zero" for the California county and had been ordered into strict quarantine. He had to stay away for several days, watching with mounting horror as the London show canceled and everything exploded from there.
"It blew a cannonball hole in our sales pipeline," he said.
Initially, Stevens turned all the planned speakers into webinars. His team spent the next two months "figuring things out" and pitching in where they could in other parts of company.
Luckily, he and his team had production backgrounds. By the end of April, they had turned a traditional road show that touched 50 people in each city into a user event for 1,000 participants.
Necessity made him resourceful. He worked with a local caterer to send boxed meals to participants. "That allowed me to keep a trusted vendor in place," he explained. It proved so popular he expanded to wine tastings and chocolate tasting and even cocktail kits and awards. By the end of the year, he had hired someone full-time as a field marketer to manage the experiences.
"Challenges are always opportunities in disguise," he said.
Illumina's Sage got the heads-up early because her audience consists of the medical professionals who saw the pandemic coming. She had only joined the company a few months earlier and just attended her first company trade show when she realized she would have to take a step back to reconsider the entire year's programming. Sponsored trade shows were the most chaotic because she had no control, and organizers were largely in wait-and-see-mode. Ultimately, she didn't see the ROI there and opted out.
"It was a big deal and a little scary because we had been title sponsors for years. But it was a blessing to take a step back, look at the portfolio of what we were participating in and see what had value," she said.
By May, she had shifted to turnkey webinars, leveraging in-house resources to do hour-long presentations so salespeople could get in front of customers. "It worked well," she observed.
Now she is building-out processes with her nascent team. "We are finding our groove working with each other and taking advantage of the pause to make decisions, do soul searching and come back stronger," she said.
Returning with Intention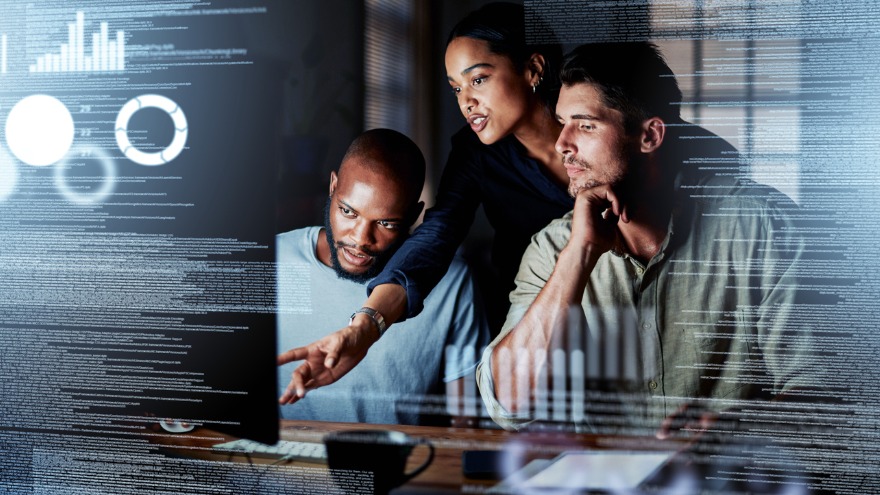 All three meeting professionals saw 2021 as a chance to build their programs back almost from scratch to better serve an audience that will have to be convinced of the need to leave home and family to achieve any goal.
"People are hungry for in-person, myself included," said Alation's Stevens. "This was a marathon. I miss the rush of planes, trains and automobiles. I even miss stuff being lost in shipping. I have a gypsy soul, and I miss traveling. This sucks."
Still, he predicted his attendees will come back when they are good and ready. "We are a data company, but studies show they listen to their gut, and regardless of what the numbers say, they will go if they want to go."
Stevens is watching hospitalization rates and planning for even more compelling programming. "There will be a lot more cameras and lights when do get back," he said.
He is also focused on getting back to the basics. What is the objective? Is the speaker interesting? Are the graphics compelling? "There is no room for fluff. Attention span is not going to expand because we're back in person," he predicted. What is working now are 25-minute presentations, 10 minutes of which are for Q&A.
Alation recently wrapped up a digital company kickoff with two sessions, one for Europe and the United States and one for APAC teams in India and Australia. Executives stayed up to do both presentations live because the energy is better, he said.
Stevens has a couple of live conferences on his radar for exhibiting in October, but he is not signing contracts yet. "We can't put ourselves in that vulnerable situation again," he said.
"The 2021 portfolio is coming back similar, but different," said Salesforce's Horstman, who is reevaluating all aspects of events and looking at what makes sense, especially if people can't travel or budgets are reduced.
The team is asking existential questions about each element of the program. Is there a need for breakout sessions? Can that be done online to make time for networking that attendees may have missed? Can some sessions be offered on demand, so people can listen on the plane home rather than standing in line to get in or traveling across campus?
"We want to keep innovating and pushing forward," she said.
Planning is difficult because no one knows exactly what the restrictions will be. California's governor said in April that gatherings of 5,000 or more after June 15 will require negative Covid tests or proof of vaccination.
"We are doing lots of alternate scenario planning," she said.
Less is more was also the lesson at Salesforce. Many presentations went from an hour to 45 minutes to about 30 minutes. "We are looking at the data to see how long people are engaged," she said, adding that her team has taken on a lot of upskilling and reskilling to master streaming strategy over the last year.
"Now that the world is opening up a little more, and we are going into in-person, we are figuring out what people will be comfortable with," she said.
She is getting inspiration from the Grammys, the Oscars, the Superbowl—"events people can't wait to watch"—to optimize the experience for the in-person and digital audience.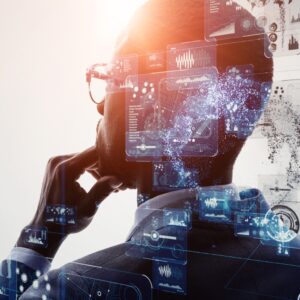 "We are looking at our audience breakdown and how the content maps back to that," she said. Her marching orders from Salesforce President and Chief Operating Officer Bret Taylor is to "meet people where they are."
"We are feeling the way through the dark," said Illumina's Sage. That includes finding common language. She doesn't like the term hybrid. "I think the future is a multichannel, blended strategic mix," she declared.
There will always be virtual options and "simulive" content, but people will decide with their feet what works better online and when live face-to-face is the best way to accomplish their goals.
Her audience may come back more slowly than some others, she added, because her customers are on the front lines and the grad-student portion of the audience doesn't have the time or money to go to Chicago for three days.
In the meantime, she is looking for broadcast feeds, evergreen gated portals that exist pre- and post-trade show for maximum impact.
"The top priority for my audience is access to content. They want to know about research findings," she said. "That does not mean they don't want to network, but it will take time to assimilate back into live with 100 or 200 people in the room." She is counting on returning to at least the option of F2F by spring 2022.
"Human memories are fickle," she stressed. "We have had the opportunity to recalibrate and evaluate our priorities and our values, personally and professionally, about how we want to show up in the world, authentically, as whole human beings, and I worry we will go back to the surface level."
Sage's vision is that conferences of the future will be more of a partnership. They will take the pieces that were wonderful from live events and drop the stuff that felt false. "Let's Marie Kondo meetings, and if it doesn't bring joy, say thank for your service and move on," she declared.
She plans to move back with intention and thoughtfulness. The last thing she wants is a repeat of last year's back and forth, which she called nothing short of "a nightmare."