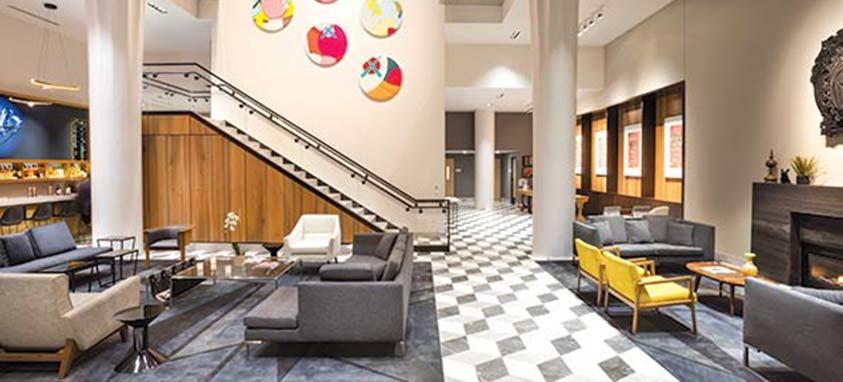 Le Meridien Columbus, The Joseph, Ohio
Starwood Hotels & Resorts has been busy on the programs front during the past year, launching a new loyalty-program feature for meeting and travel professionals, and collaborating with Emirates Airline to provide reciprocal benefits.
SPG Pro, which was added in October, offers travel professionals credit toward elite status for the eligible meetings and events that they plan, and all of the travel that they book for others around the world. Travel professionals can manage everything—business and personal—from a single, simple account.
The company also launched Most Valuable Promotion (MVP) Customer, which allows planners who are eligible SPG Pro members to earn an expansive benefit package and up to 100,000 Starpoints when booking groups for events or repeated catering.
In February, Starwood introduced a pilot of the SPG Pro Meetings App, which allows planners who are SPG and SPG Pro members to submit on-property requests—from an extension cord to coffee service and a change in lighting—directly to Starwood associates, who can fulfill requests in real-time. The company plans a full global rollout of the app in 2016.
Starwood and Emirates Airline recently launched another offering, Your World Rewards program, to provide reciprocal benefits to members of both airlines' loyalty programs.
"We did it two years back with Delta, with great success," says Jonathan Kaplan, director of sales for new business and digital programming at Starwood. "Now, this partnership with Emirates really allows us to take business in our hotels to a totally different level."
Starwood also has been actively adding properties to its portfolio and now has 1,200 hotels and resorts throughout the world, including more than 600 in North America. Many of the most significant new properties were added by the St. Regis, Le Meridien and Westin brands. These are also among meeting groups' favorite Starwood brands, with each offering unique, attractive features, including outstanding accommodations and meeting facilities.
St. Regis
One of Starwood's luxury brands, St. Regis combines classic sophistication with a modern sensibility. Since the first St. Regis Hotel opened in New York City more than a century ago, the brand has become known worldwide for many of its traditions, including champagne sabering, Bloody Marys, midnight suppers and marquee polo matches.
St. Regis has 34 hotels around the world, including two that opened within the past year.
The St. Regis Chengdu, which was unveiled in China in September, is located at the intersection of Chengdu's business and luxury retail districts. It has six restaurants and lounges, 279 guest rooms and nine meeting spaces that offer a combined 11,831 sq. ft.
Situated in the sophisticated Nisantasi neighborhood on the European side of the city, The St. Regis Istanbul is near Istanbul Congress Center, the largest convention center in Turkey. Designed by award-winning Turkish architect Emre Arolat, the hotel includes 118 guest rooms, an Iridium spa, a fitness center, a business center and 8,236 sq. ft. of meeting space.
St. Regis plans to open 12 new properties through the end of 2016, all in the Middle East and Asia, with half of them in China. Three of the hotels are scheduled to open this year: The St. Regis Mumbai in India, slated to open in July, with 335 guest rooms and an undetermined amount of meeting space; The St. Regis Dubai in the United Arab Emirates (October), with 226 guest rooms and 8,611 sq. ft.; and The St. Regis Macao, Cotai Central (December) in China, with 400 guest rooms and 13,455 sq. ft.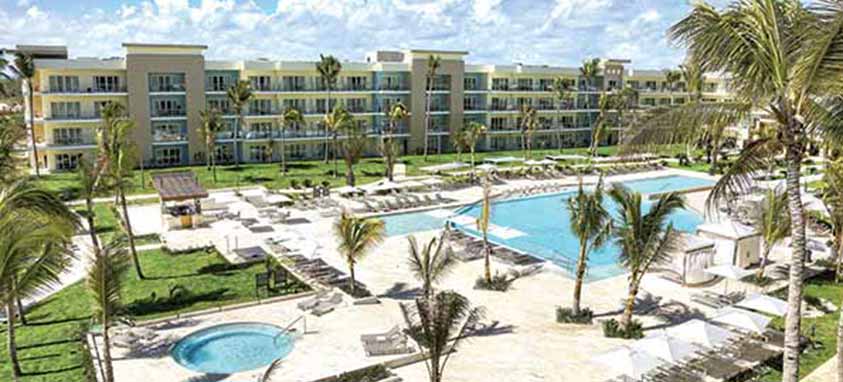 The Westin Puntacana Resort & Club
Westin
Westin is an upper-upscale brand that, above all, emphasizes wellness. Every program and amenity that has been added to the brand in the last 10 years has focused on wellness, including a gear-lending program offered in partnership with New Balance and vertical gardens, designed to improve air quality in hotel lobbies.
The Westin brand has 200 properties throughout the world. And when The Westin Chongqing Liberation Square opened last year, it became Starwood's 200th property in China.
"This opening was significant in that it demonstrated the brand's aggressive growth in emerging markets such as Asia and Latin America," Kaplan says.
Located in Chongqing's central business district, the property features 336 guest rooms, a business center, four dining options, a fitness studio and more than 29,000 sq. ft. of meeting space, including a grand ballroom.
Westin also celebrated the opening of The Westin Puntacana Resort & Club in the Dominican Republic. This beachfront resort in the Playa Blanca area has 200 guest rooms, two restaurants, three bars, a pool, a spa and 4,305 sq. ft. of meeting space.
The brand is also looking forward to two major openings this year. The Westin Jekyll Island in Georgia, scheduled to open this month, is an oceanfront property near The Jekyll Island Tennis Center and three popular 18-hole golf courses. It will have three restaurants, 200 guest rooms and 5,350 sq. ft. of meeting space.
Slated to be unveiled in December, The Westin Denver Airport will feature a cutting-edge design and 519 guest rooms that boast floor-to-ceiling windows with sweeping views of either the Rocky Mountains or Colorado's enchanting landscape. The property will have direct access to the new high-speed East Rail Line that connects to downtown Denver. The hotel also will have 26,000 sq. ft. of meeting space, including the 7,452-square-foot Dogwood Ballroom.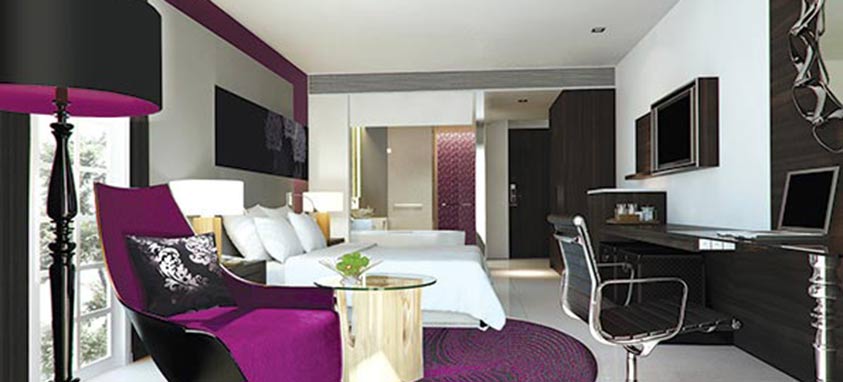 Le Meridien Mahabaleshwar Resort & Spa
Le Meridien
Le Meridien, another upper-upscale brand, engages creative-minded travelers by providing engaging experiences both inside and outside the hotel.
Recently, the brand has been adding 10 percent more properties per year, and it now has 99 throughout the world. Eight hotels were added in 2014—in Chicago; Indianapolis; New Orleans; Charlotte, North Carolina; Tampa, Florida; Bahrain City, Bahrain; Suvarnabhumi, Thailand; and Thimphu, Bhutan.
Four properties have been added in 2015. Le Meridien Columbus, The Joseph—located on High Street and surrounded by unique dining and shopping—opened in January. The Ohio hotel features the collection of Ron and Ann Pizzuti, listed among the top 200 art collectors in the world by ArtNews. The property, which has 135 guest rooms, also features signature dining and 6,700 sq. ft. of flexible event space.
Le Meridien, Guragon, Delhi NCR, which was unveiled in March, sits on acres of lush gardens and is close to Global Business Park, DLF Cyber City and many multinational companies. The property's 285 guest rooms feature chic design elements and warm earth tones, and the 19,375 sq. ft. of meeting space features 10 rooms, including an elegant ballroom.
Two properties have opened this month. Le Meridien Mahabaleshwar Resort & Spa, located in the western India state of Maharashtra, has 122 guest rooms and nearly 9,000 sq. ft. of meeting space. Le Meridien Saigon in Vietnam, situated beside the Saigon River and close to entertainment and commercial areas, features 350 guest rooms and more than 26,000 sq. ft. of meeting space.
Le Meridien plans to open five additional hotels in 2015 and four in 2016. The next properties slated to be unveiled are Le Meridien Dhaka in Bangladesh (opening in June), with 304 guest rooms and more than 6,500 sq. ft. of meeting space; and Le Meridien Paro Riverfront in Bhutan (July), with 59 guest rooms and nearly 2,300 sq. ft.
Up Next
Starwood plans to maintain a rapid pace of growth while adjusting to market shifts in group sizes, booking windows and booking frequency, among other things.
"While business may look a little different, we're confident that we're making the right investments in our programs, our technology and our people that allow us to successfully navigate the changes and help our customers do the same," Kaplan says.