Alexandra Cousteau builds on her famous family's environmental work in her own unique ways
While growing up in France and the United States, Alexandra Cousteau spent a good deal of time with her grandfather—legendary underwater explorer and filmmaker Jacques-Yves Cousteau—and discovered that they shared a deep passion.
"We would talk about the stars, the seas and living creatures; I asked him a million questions," she says. "He could relate to my curiosity because he had the same childlike wonder and awe in him. It was really beautiful."
Cousteau has been immersed in the natural world since infancy. She joined her parents, Philippe and Jan, on an Easter Island expedition when she was four months old. By the age of 3 she had toured Africa with her father, and four years later her grandfather taught her how to scuba dive.
Like her famous French grandfather, Cousteau, 39, has maintained this passionate curiosity into adulthood and now is a world-renowned environmentalist. She and her brother, Philippe Cousteau Jr., co-founded EarthEcho International in 2000 to honor the legacy of their father by providing youth with resources to identify and solve environmental challenges, starting in their own communities.
She was selected as a National Geographic Emerging Explorer in 2008, and that same year founded Blue Legacy International to continue her family's work preserving oceans and freshwater sources. Cousteau also serves as a senior adviser to Oceana, the largest international organization committed to ocean conservation.
A principal focus of her work has involved traveling throughout the world with the Blue Legacy team, which seeks "to empower people to reclaim and restore the world's water, one community at a time." The organization has been collaborating with citizens, business leaders and elected officials to increase public awareness and inspire actions to steward water resources more responsibly. Blue Legacy has been sharing its findings through mainstream and social media, along with more than 100 short films.
Inspiring Others to Act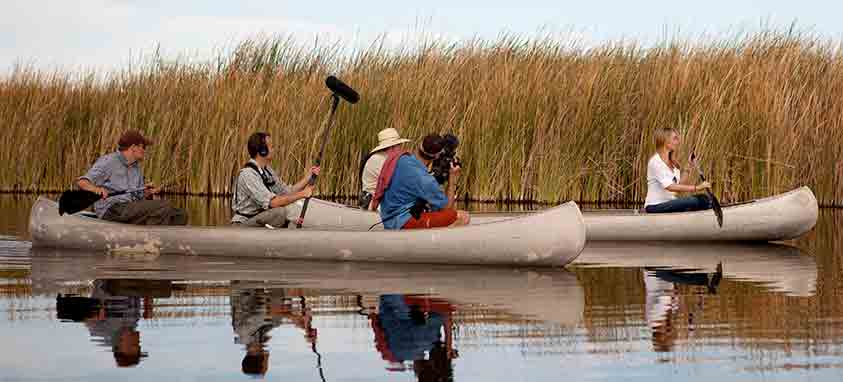 All-American Canal, California
During her travels, Cousteau has made a point of listening to people's personal experiences. She draws from their stories in the many talks she delivers annually to meeting groups and other gatherings throughout the world. Like her grandfather, she is a masterful, inspirational storyteller.
"I tell real-life stories that appeal to everyone," Cousteau says. "I speak to people in red and blue states, to the rich and poor, to the young and old. And I engage my audiences. I've found that there's a core that we all share, and I try to inspire people to take the first step to protect their communities."
Some of her talks include the stories she heard while traveling on a 100-day Blue Legacy expedition across five continents in 2009 and on a 138-day, 18,000-mile venture across the United States, Canada and Mexico in a custom biodiesel production bus in 2010.
"During the 2010 expedition, I noticed something in America that I hadn't seen in other parts of the world," she says. "I saw how communities were starting to come together to protect what they love. I dug down to the individual level to find out why people were doing this."
People shared childhood memories of fishing and other local aquatic experiences, and lamented how irresponsible use of resources has eliminated or curtailed these activities.
"They shared their passion," Cousteau says. "My grandfather used to say, 'People protect what they love, and they love what they know.' I discovered that instead of writing a check to help a situation in Madagascar, for example, people want to get involved in protecting the area where they grew up, and that they love."
She has posed three major challenges for people: Make a difference in the global water crisis by connecting with organizations that are making a difference; manage your own personal water footprint; and get involved on your own waterfront.
Fostering Collaboration
Cousteau found that many people are bonding together to address water issues so that their children will live in more healthy, robust and balanced natural communities. This isn't the only benefit, though. "Opening children's eyes to the wonders of nature also has immeasurable value," Cousteau says.
She thinks that community efforts can be further strengthened by producing more concrete evidence of the extent of water resource problems. "One thing that is needed is an aggregate of water-quality data, because data is fragmented now. We need to be able to tell the story of places in a compelling way that is rooted in facts, rather than being just anecdotal," she says.
Cousteau feels that Americans have been very receptive to her family's efforts. "They have been very generous with their support," she says. "Hollywood, not the French, created Cousteau by investing heavily in my grandfather's films. Americans will embrace seemingly crazy ideas and come up with ingenious and extraordinary ways to tackle problems. It's an appetite I've rarely seen elsewhere."
Continuing a Legacy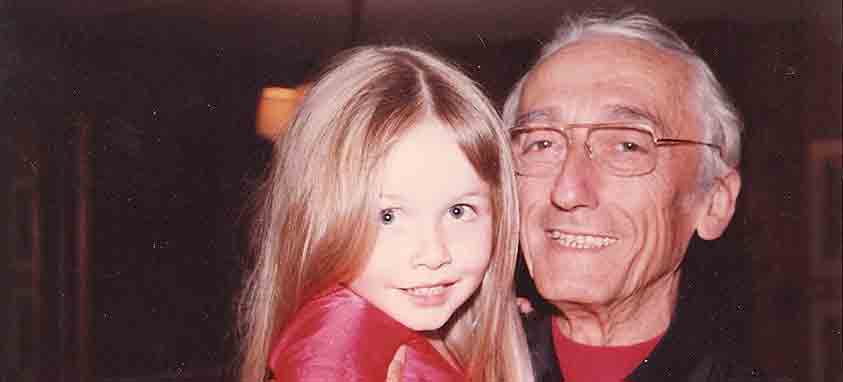 Alexandra and Jacques-Yves Cousteau
Cousteau views her contributions as an evolution of the work of her grandfather and father, an oceanographer and documentary filmmaker who died at the age of 38 in a boat crash in 1979. She was 3 years old and doesn't have any clear memories of him.
"The challenges that I face are different than those faced by my grandfather and father because environmental issues have changed, and so has technology," she says. "My grandfather was a pioneer who embarked on a new path when in his 40s, but he didn't become an environmentalist overnight. My father was an environmentalist much earlier in his life."
Philippe Cousteau produced several documentaries with his father, including Voyage to the Edge of the World, and produced his own cutting-edge PBS series about environmental issues, Oasis in Space, before his tragic death."He was ahead of his time," Cousteau says.
Environmental issues have steadily and significantly changed since then. "The issues are more urgent and the funding situation [to address them] is very different," Cousteau says. "There's a lot less money to go around. But now it's possible to create community virtually, rather than just geographically. I want to look at how we can harness this technology and the ways people can tell and weave themselves into stories."
Facing Current Challenges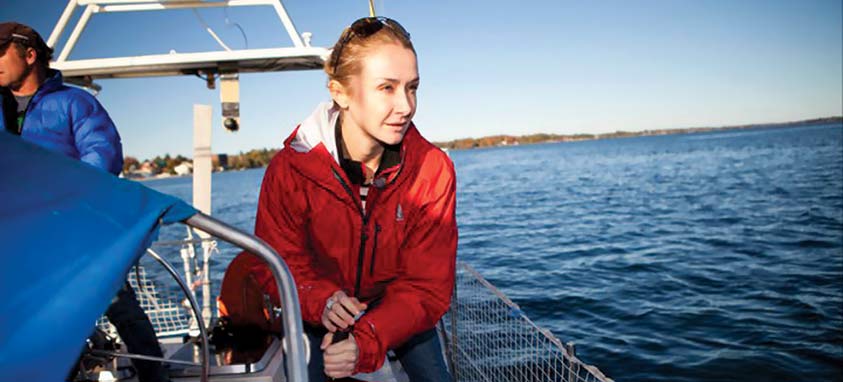 Cousteau in Gananoque, Ontario, Canada
Cousteau feels that many challenges loom ahead to successfully address water-resource problems. "It's easy to get depressed when we see destruction caused by things such as droughts and oil spills," she says. "But then you look at how quickly we can change the world when we put our minds to it.
"I think that we're coming to the conclusion that we need to protect our natural resources if we want to maintain a way of life that keeps people healthy and happy. I think we're waking up to the immeasurable value of preserving our environment and feel confident that we will see more changes."
She now splits time between Washington, D.C., and Berlin with her husband, German architect Fritz Neumeyer, and their 4-year-old daughter, Clementine. Cousteau is fluent in English, French and Spanish. "I'm culturally French and feel at home in Europe," she says.
Cousteau lights up when she talks about the happy times she shares exploring the natural world with her daughter. Their experiences are reminiscent of those Cousteau shared with her grandfather.
"I want her to be a part of all that I'm doing, just as I was with my family when I was growing up," Cousteau says. "We love to go exploring together. We go to the lake and forest, where we climb over logs and find things to put in a bug jar. Right now her goal is to ride horses with me."
Clementine travels around the world with her family, as Cousteau did during her childhood. Before boarding a plane to Greece recently, Clementine went up to one of the pilots and in true Cousteau fashion, excitedly announced her objective: "I'm going on an adventure!" she said.
---
Alexandra Cousteau: founder and president of Blue Legacy International
Birthplace: Los Angeles
Education: Georgetown University in Washington, D.C., Bachelor of Science degree in political science and government