A Legendary Master of Events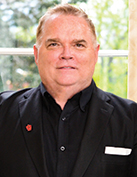 Tony Conway knows a good venue when he sees one. The beginning of his career in event planning was spent inside hotel ballrooms, and Conway quickly knew that he wanted to branch out. Nearly two decades ago, he started his full-service special events company, Legendary Events, based in Atlanta.
"I believe Legendary Events is lucky enough to work with clients who push us to be creative, to innovate and to strive to be better every day," Conway says. "I am also extremely proud of my team. As we go into our 19th year in business, I am still excited about what the future holds."
From corporate meetings and events to celebrity weddings, Conway and his team lend their expertise in event planning, catering, floral decor and design. Legendary Events is behind many of Atlanta's most prestigious events, including those honoring President Barack Obama and former presidents George W. Bush and Bill Clinton. Conway has also organized exclusive Hollywood parties for celebrities such as Oprah Winfrey and Tyler Perry.
In 2012, Conway opened his own venue called The Estate, an antebellum mansion built in 1797. He and his team restored and moved the structure to the Buckhead District, where it now serves as a premier event setting. Last year, Conway opened Flourish, a second special-event venue, transformed from an abandoned car dealership building.
Legendary Events has contributed more than $12 million to nonprofit organizations, including Atlanta Community Food Bank and Senior Citizen Services. Conway has also served on the boards of Atlanta Convention & Visitors Bureau, Alliance Theatre, Leadership Atlanta, Complexions Contemporary Ballet, Central Atlanta Progress, Murphy-Harpst Children's Center and UNICEF.
---
In the Spotlight
Meeting Professionals International's 2016 World Education Congress opens with a stellar slate of keynote sessions at Harrah's Waterfront Conference Center June 11–14 in Atlantic City, New Jersey. Mike Shea, executive director of South by Southwest (SXSW), will kick off the conference with a discussion on rewriting the rules of a festival and mastering efficiency, innovation and strategy.
---
Smart Moves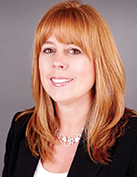 Tamara McGiboney
Tamara McGiboney has been named group sales and development manager for Visit Carlsbad, a destination management organization in San Diego County. McGiboney is responsible for developing the group marketing sector, securing new meetings and drawing large events to Carlsbad. She brings 25 years of experience in the hospitality industry, selling top destinations such as New Orleans, Dallas and Sonoma County in California.
Douglas Ridge
Gaylord National Resort & Convention Center announced Douglas Ridge as area general manager of the 2,000-room property, as well as AC Hotel National Harbor, both in National Harbor, Maryland. Ridge brings more than 30 years of leadership experience in the hospitality industry to his new position. In 2014, he was named Marriott International General Manager of the Year. Ridge has also served as a board member of Visit Orlando and Florida Restaurant & Lodging Association.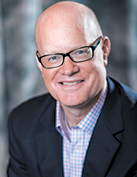 Tom Noonan
Austin Convention & Visitors Bureau named Tom Noonan president and CEO. Noonan was most recently president and CEO of Visit Baltimore, where he oversaw the promotion of Baltimore as a destination for conventions, meetings and leisure travel. Under his leadership, the destination management organization booked a record number of sales for six consecutive years. He brings 28 years of experience in the meetings and hospitality industry.