Naos restaurant, Paradisus Palma Real Golf & Spa Resort, Punta Cana, Dominican Republic
Melia Hotels International (MHI) is in the midst of a "digital revolution" in which everything from internal processes to sales and marketing is being reinvented.
"Our 'Be More Digital' project is set to revolutionize the company into the future," says Tony Cortizas, vice president of global brand marketing. "MHI is also readdressing how we do business in the B2B segments, including MICE, with the phased rollout of the Melia PRO platform.
"And we're placing an increased emphasis on our brands and how we manage them by growing the global structure to properly cover every aspect of what differentiates and delivers the brand experience—including marketing, communication, F&B, innovation, guest experience and spas."
MHI also is placing an emphasis on sustainability, which became a main pillar of the company in its strategic plan for 2012–14. Eco Touch, a sustainable event model that has been implemented at all MHI hotels, assures that events have minimal impact on the environment and offer wholesome, healthy food.
Melia, which is Spain's leading hotel chain and one of the largest in the world, has been steadily adding to its portfolio and now has more than 370 properties in 40 countries, including one in the United States (Melia Orlando Suite Hotel at Celebration in Florida) and 11 others in North America.
The company's properties are divided into seven brands: Gran Melia Hotels & Resorts, ME by Melia, Paradisus Resorts, Melia Hotels & Resorts, Innside by Melia, Tryp by Wyndham and Sol Hotels.
"We have seen strong RevPAR [revenue per available room] growth across much of the brand portfolio and regions," Cortizas says. "Our development pipeline is robust and in line with the company's strategic goals, so we are seeing the growth in total revenue that we want.
"There have also been positive signs in key markets such as Spain over the last year, which is a source for real optimism looking ahead. Lastly, the MICE segment has maintained its strength for us."
Three of the company's most popular brands among meeting groups are Melia Hotels & Resorts, ME by Melia and Paradisus.


Melia Hotels & Resorts
Boasting 113 properties, Melia Hotels & Resorts focuses on providing plenty of unique experiences for its clients.
"Each hotel features a mixture of design and innovation, along with an integration of local culture," Cortizas says. "The hotels offer programming to help all guests maximize their time, regardless of the purpose of their visit."
They offer such amenities as customized services; cutting-edge gastronomy and culinary experiences; a signature spa and wellness program; Energy for Life Activities, which provides guests with an activities menu; and Balance by Melia, consisting of exclusive health-and-wellness options. Several of the properties also offer adults-only accommodations for a more private experience.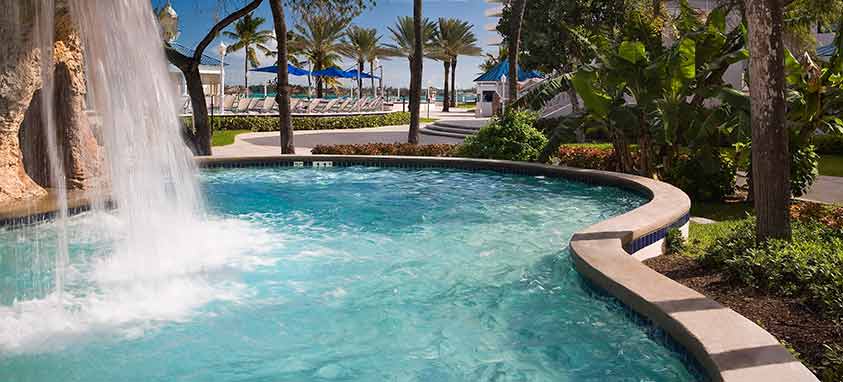 Melia Nassau Beach, Bahamas
Last year, the brand took over Sheraton Nassau Beach Resort & Casino in the Bahamas and began transforming it into Melia Nassau Beach. The first phase of a $19 million renovation project, completed in November, consisted of transforming guest rooms to feature modern, stylish decor. It also involved adding The Level, the brand's highest guest service, and adding five eateries. The property opened in December, with 694 guest rooms and 12,500 sq. ft. of meeting space. The second phase of renovations, which includes a complete makeover of all guest rooms, is scheduled for completion in early 2016.
Melia Hotels plans to unveil three more properties in the next two years, although the amount of meeting space has not yet been determined. Melia Costa Hollywood in South Florida is slated to open by the end of 2015. It will overlook Hollywood Beach and offer 304 condo/hotel units and breathtaking views of the Atlantic Ocean and Intercoastal Waterway.
Melia Braco Village (originally Braco Beach Resort & Spa) is slated to be unveiled in Trelawny, Jamaica, by the end of 2015. It will feature 226 guest rooms, five a la carte restaurants, an all-day buffet, a beach bar, a beach grill station, a piano bar, duty-free shops and all-day entertainment.
Melia Cartagena de Indias in Colombia, with 154 guest rooms, is scheduled to open in 2016. It will include two restaurants, a bar, a spa, a beach club and an undetermined amount of meeting space.
ME by Melia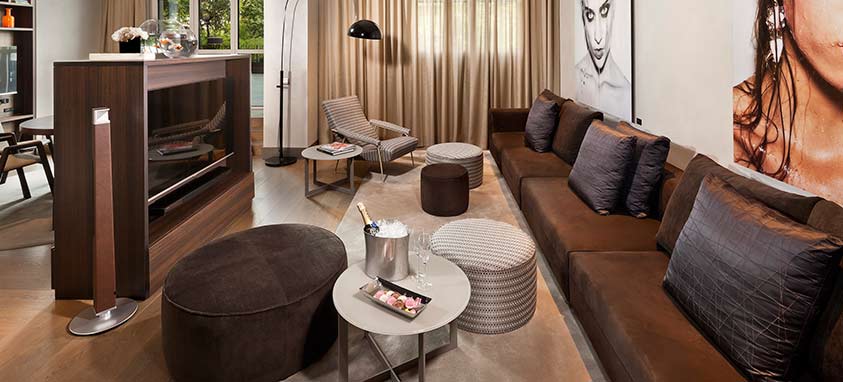 ME Milan
This brand is designed for those who view life, travel, work and business as part of the same life-journey.
"Melia is a personality-led lifestyle brand that merges innovative style with local tastes in order to captivate clientele with a love for contemporary art and design, international cuisine and world music," Cortizas says.
Each guest at ME by Melia properties is offered an aura manager, who inspires personal, professional and social interaction.
The brand has seven hotels, including ME Milan, located near the city's main museums, exclusive boutiques, fashionable hot spots and trendy night clubs. ME Milan, which opened in May 2015, provides 132 guest rooms and 328 sq. ft. of meeting space.
ME Ibiza is a sophisticated retreat adjacent to a secluded bay with direct access for yachts. The property, which opened in July 2014, is located in Santa Eulalia (the third-largest town on the island of Ibiza), and offers 205 guest rooms and 512 sq. ft. of meeting space.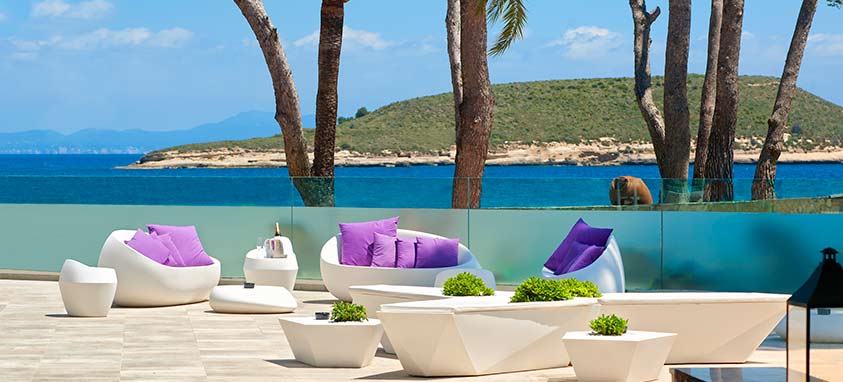 ME Mallorca, Spain
ME by Melia unveiled another hotel, ME Mallorca, in May 2014. Situated in the exclusive Calvia area of the Spanish island, ME Mallorca (252 guest rooms, 2,810 sq. ft.) is set among pines and palm trees that front popular beaches.
In December, the brand is scheduled to open ME Miami, with 129 guest rooms and more than 5,000 sq. ft. of meeting space. Plans call for ME Caracas to open in 2016. This bay-front property, the former Casa Moderna Hotel, is undergoing a top-to-bottom renovation that will include creating a technologically connected environment.
Paradisus
Paradisus properties are among the most luxurious in the world, and feature signature cooking by famous international chefs, Yhi spas, and private pool and beach areas with Bali beds.
"Paradisus resorts are tailored to provide guests with a family concierge program, as well as regional excursions and life-enriching activities, such as wine and spirit tastings, cooking lessons, pole dancing, aqua spinning and diamond tutorials (in which participants learn about different cuts and mounting techniques of precious stones)," Cortizas says.
The brand features 10 properties; none have opened within the past year, but a major resort, Paradisus Papagayo Bay in Costa Rica, is scheduled to open in late 2016. Ideal for incentive programs, it will feature 385 guest rooms and 65 villas, all with water views, and 10,000 sq. ft. of meeting space divisible into three separate rooms with six breakout rooms.
A key property, Paradisus Palma Real Golf & Spa Resort (554 guest rooms, 72,287 sq. ft. of meeting space) in Punta Cana, the Dominican Republic, underwent a $12 million renovation that was completed in December 2014.
The project involved adding a new beachfront annex, including 42 luxury suites, in the reserve area of the resort; a new private reserve concierge lounge; an exclusive Trattoria-style restaurant (Naos) and Gabi Bar; and a new private beach. Also, a family concierge service was added that provides luxury accommodations—including a concierge and children's amenities—for parents who want a hassle-free stay.
Moving Forward
Cortizas emphasizes that MHI brands are constantly evolving.
"We are always focused on evolving our brands so that they remain clearly positioned and relevant to the market," he says. "As we continue to expand into new markets, we are very conscious of the importance of being local. This roughly means thinking globally while acting locally.
"In practical terms, an example of this would be how we are adapting our brands in [the Asia-Pacific region] to the strong cultural realities of the region, while retaining the essence of the brand."
This approach is in tune with client demands, and is particularly suitable for meeting groups.