Hand-picked decor and gifts for your attendees­—and you. This month, we're featuring products that help your personal, professional and pandemic care. Tweet us your faves at @smartmeetings.
(Home) Office Wear
Made of bamboo and organic cotton, this lightweight pullover is super soft, moisture wicking, and has UPF 50 protection. It's chic enough to look spry for that Zoom meeting, but will keep you covered from the sun's rays on your lunchtime walk. tascperformance.com
Un-Dirty Your Device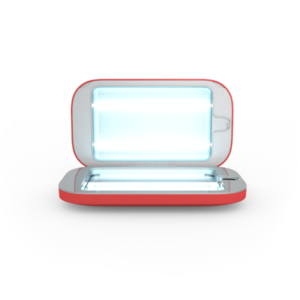 A sleek, enclosed charger that looks—well, a bit like a bar of soap. It uses UV-C lights to sanitize the cracks and crevices of your device and case without the potentially damaging liquids in sprays and wipes. A good idea, since your phone is like a third hand you never wash. phonesoap.com
When You Thought Coffee Couldn't Get Any Better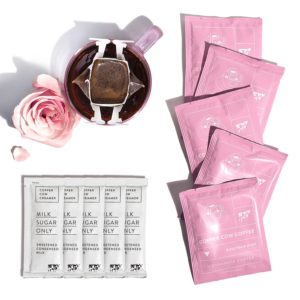 Your morning cup deserves a seasonal update, and these pour-over coffee sachets with shelf-stable, Vietnamese-style creamers yield a specialty beverage in minutes. No grinding beans, buying filters, or cleaning up—all you need is hot water. Vary your sipping with flavors like cardamom, ginger and rose latte. coppercowcoffee.com
Bee Sustainable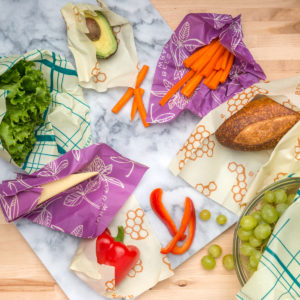 These nifty sheets are composed of beeswax, cotton, jojoba oil and tree resin. They replace plastic wrap and will hold up for a couple years, but are ultimately compostable (and come in lots of fun patterns to boot). mightynest.com
Live in Three…Two…One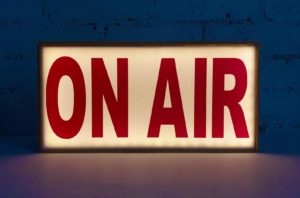 Still figuring out the vibe in your home office? A vintage-inspired "on air" sign can set the mood and signal to others that you're in work mode. An apt gift for the new WFH normal. etsy.com
Swag It Up
Touchless Trending
The new rule of thumb: Don't touch it if you can help it. That's where this simple metal tool comes in. Use it to open doors, press buttons for elevators and even open bottles.
Camera Conscious
Since those stories about webcam slipups are only funny when it happens to someone else, use this clip-on cover to protect your privacy. Its little shutter door opens and closes, and the plastic won't mar your device.
It's OK to Be Salty
These cute metal tins house flaky sea salt for sprinkling on that pre-packaged snack for extra oomph.
Pens with Friends
Now you won't have to give dirty looks to the coworker who asks to borrow your pen, post-pandemic. These pens can be custom branded and are coated with an antimicrobial substance to ward off viruses, fungi and bacteria.
A Snack That Satisfies
Using nuts for protein, sweet dates and a bevy of natural herbs and spices, these all-natural energy bites come in combos like pistachio cherry and strawberry vanilla.