Generation Y is taking the meetings industry to new heights
A new element is taking hold of the meetings industry. Younger faces are appearing more frequently at conferences and events. Different agendas, program formats and technologies are taking shape, and there is a general sense of change in the air.
Within the same time frame, millennials have become the largest subset of the American population. According to Pew Research Center, more than 80 million people that make up Generation Y—the 18-to-34-year-old demographic—have entered the workforce, bringing fresh ideas and radical perspectives with them. This new outlook has become known as the millennial mindset.
---
---
Numerous surveys and research have been conducted to uncover the way millennials operate, what their beliefs are and how they choose to spend their time and money. Some thought leaders are looking to qualities of this mindset for solutions in the marketplace. Jeff Fromm, president of millennial marketing consultancy FutureCast, is one of them.
"Millennials are very good at finding useful solutions to problems, and brands that have that mindset quickly understand [how to] become a solution to that demand," he says. "It may be first seen in millennial behavior, but it quickly becomes a new normal."
Although Generation Y may be responsible for several new trends and revolutionizing ways of conducting business, they are not alone. From new apps and products to unique experiences and shifts in the workplace, many others in the meetings industry are choosing to follow a frictionless way of making choices and decisions.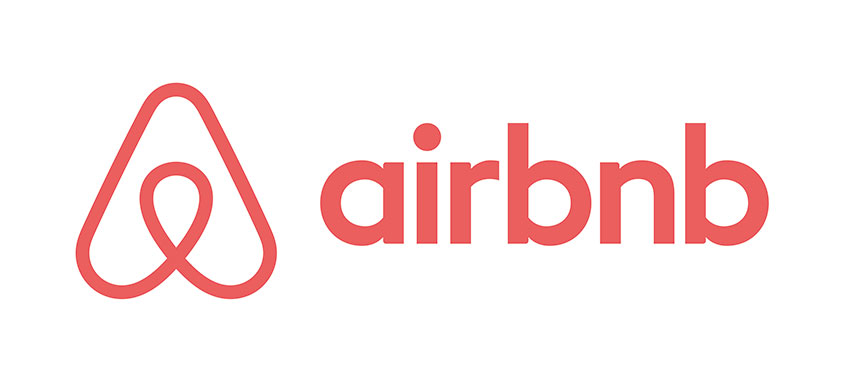 Rise of Airbnb
Last year, Airbnb expanded its footprint into business travel for its own stake in the $300 billion sector. Soon after the home-sharing company launched its business travel program in July, hundreds of companies jumped ship to join the growing accommodations trend. For most travel needs, Airbnb has become a formidable force in the hospitality industry.
Airbnb's success is due, in part, to the number of boxes it ticks off on millennials' checklists. Born out of a craving for adventure, a wider array of options and more affordability, Airbnb has created new use and demand for a generation that tends to value experiences over products.
Adam Smiley Poswolsky, millennial workplace expert and author of The Quarter-Life Breakthrough, explains why the sharing economy encapsulates millennials' love of experiential learning, travel and authenticity.
"When you stay at an Airbnb versus a hotel, it's more of an experience, and it reflects [millennials'] values about the sharing economy and about access and ownership," he says. "Millennials really value authenticity, and staying in a house and having a local experience is much more authentic. They would rather live with a local."
Although Airbnb has claimed a large chunk of hotel business, Fromm insists the Internet company doesn't take away from the existing pool of hotel accommodations. "I think Airbnb is in a very unique place, and they're creating new demand as opposed to taking share, which is how brands have traditionally competed," he says.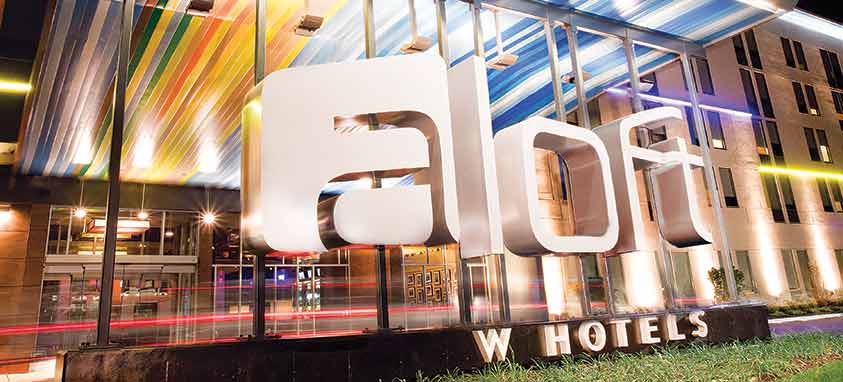 Same Game, Different Rules
Hotels have created lifestyle brands that bridge traditional lodgings with changing travel demands. Most major hotel chains have reinvented a segment of their offerings with aesthetics and amenities that diverge from the ordinary.
Take, for example, Starwood's Aloft Hotels, which promotes emerging artists and local musicians through its #AloftLive contests and tours. When Hyatt Centric debuted last year, at a break-neck pace with more than 15 properties, it veered away from using the m-word. Instead, the brand referred to its guests as a new breed of modern explorers and wish-listers.
But according to Fromm, it all comes down to brands that understand their authority and know how to differentiate themselves. Brands that are mobile, hyperlocal and act like a conscious capitalist are more likely to stay relevant. However, simply offering the basics, such as mobile apps, is not going to create uniqueness or differentiation, he says.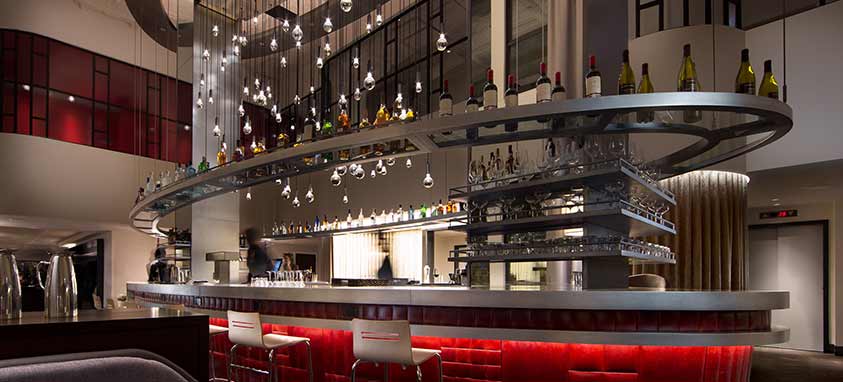 Virgin Hotels, Chicago
Virgin Hotels is one of the newest brands to understand that well. Known for challenging conventions, Virgin spun the traditional hotel on its head, taking two millennial favorites—cost and technology—to the next level. Boasting a moderately priced minibar, no fee early check-ins/outs and free, unlimited Wi-Fi, the new hotel concept was a big hit right away.
Winning Millennials Over
While older generations make up a larger base of loyalty programs, travel marketers have set their sights on millennials, determined to find out what makes them tick, spend, stay and like. And for good reason: Millennials are poised to enter their peak earning years and have already eclipsed the number of baby boomers in the workforce.
Despite their propensity for travel, a 2015 study from Software Advice showed that only 14 percent of those who are 18–34 belong to hotel loyalty programs. Compared to other generations, younger hotel guests may have more nuanced needs, and thus, long-standing marketing methods don't seem to have the same effect.
Kaitlin Simonfay, associate manager of association operations at Global Pet Expo, is a millennial who plans meetings for her company. She concedes that brand loyalty may be losing traction with younger meeting planners who place more value upon flexible, competitive prices.
"I, for one, still value brand loyalty, but I may be an exception," Simonfay says. "I have seen brand loyalty fading out with my generation. I think my generation focuses more on convenience, specifically cost-related convenience."
However, Fromm disputes the issue of loyalty. He claims that brand loyalty is not a thing of the past, and is here to stay if businesses can do their homework. "[Their] needs are just changing, so I wouldn't confuse the issue of loyalty," he says. "I don't think they're more or less loyal than other consumers. The expectations are different. Millennials have unique needs and they're more capable of [meeting] them if a brand offers those functional, emotional and participative benefits."
Decision-Making Criteria
Rather than making decisions based on a brand alone, younger travelers are more inclined to use the unlimited amount of information available at their fingertips. Thorough research, peer reviews and discovering the best deals all weigh heavily before taking action.
"Millennials use social media to get information while traveling," Fromm says. "The new definition of an expert could be peer networks and brands that offer curated content to meet those needs."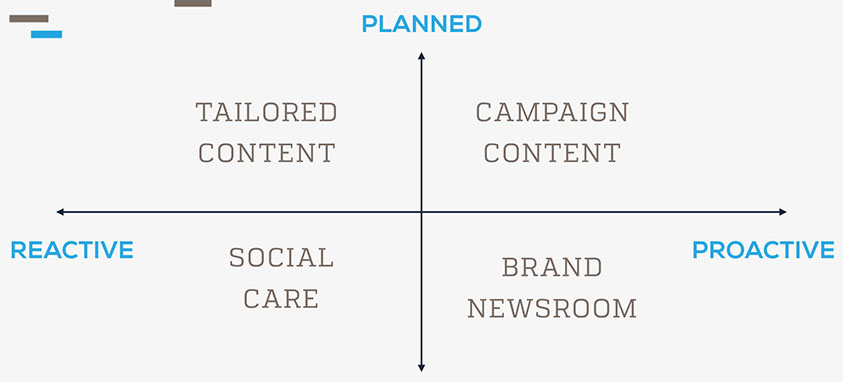 Social media matrix from Jeff Fromm's book, Millennials with Kids: Marketing to This Powerful and Surprisingly Different Generation of Parents
Hotels are now in an interesting position—one that places preference on content marketing and curation over traditional customer service. The new version of customer service would require that hotels understand the areas they serve and help their guests to explore them. "Customer service might be knowing the cool restaurants and bars, not necessarily 'you forgot to bring me a towel.' That's just service recovery," Fromm says.
Social media also plays a key role; instead of relying on standard marketing tactics, Poswolsky suggests that a content marketing strategy could be more effective. "It's not just about selling, but using a story so there's authenticity there," he says. "[For example], let me show you an actual story of how this product is used and how it was made, and let me show you real people and their story. You see that more with video and photos—Instagram and YouTube are used to tell a story that's not just about making a sale."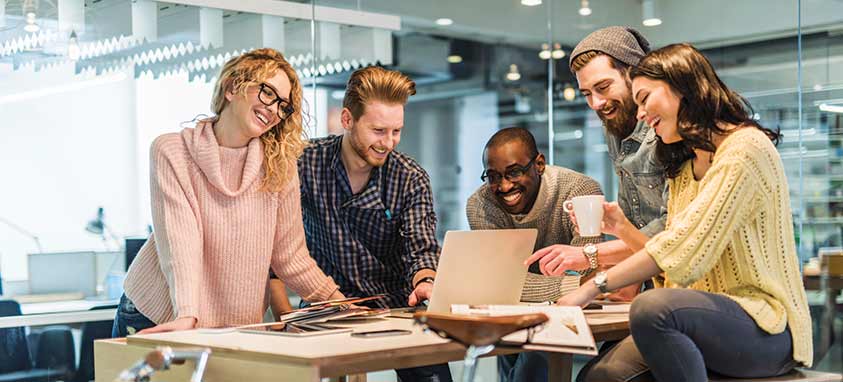 Behind Corporate Social Responsibility
Economists and columnists have waxed poetic about the plight of younger generations since time immemorial. Those who grew up during the Great Depression and fought in World War II were named the Greatest Generation. Decades later, American youth took a defiant stance against the Vietnam War, which led to widespread protest and political disillusionment.
Growing up during a time of war and uncertainty is an indicator of the way a generation is shaped and molded. This could not be truer for Generation Y. Confronted with colossal national debt, pervading global terrorism, recent high levels of unemployment and the urgency of climate change, the millennial mindset is tinged with a sense of responsibility to improve an increasingly troubled world.
In the workplace, millennials carry this thinking with them, allowing it to govern everything from purchasing and decision-making to purpose and impact. For this reason, the practice of corporate social responsibility (CSR) resonates strongly with this generation. A 2015 study from Cone Communications indicated that more than nine in 10 millennials would switch to a brand associated with a cause, and that two-thirds use social media to engage around CSR.
Therefore, when the functional benefits of two products are the same, the values of an organization are often what cause this group to sway one way or another. "A lot of the times, [products] don't differ too much in price, quality and location, so the thing that pushes [a decision] over the edge is a company's ethos," Fromm says.
Poswolsky takes this one step further. He believes that in the future, the success of a brand will be determined by its contributions toward the betterment of society, and if its message comes across as authentic.
"It's really important that brands don't just talk about impact, but make an impact—that actually, the core of the business is making society better every day," Poswolsky says.
Companies that want to hire young talent will also have to understand that millennials are not solely interested in a paycheck. They want their positions to bring meaning and purpose to their lives, while having a vested interest in improving society.
"Millennials are a generation of purpose and impact," Poswolsky says. "[They] want to work for companies that are using their resources for social and environmental good. No one wants to buy a product or support a company that is polluting the environment or not sustainable in some way."
But it's not just millennials. Poswolsky points to a 2012 Net Impact report based on a survey that spanned three generations (millennials, Generation X and baby boomers). In the survey, over half said they would take a pay cut to find work that matched their values, and 45 percent stated they want to use their skills for good causes.
"I think that everyone is looking for purpose in the workplace," he says. "Everyone wants to do something to contribute to society. All generations are feeling a sense that work has to matter beyond just making a salary."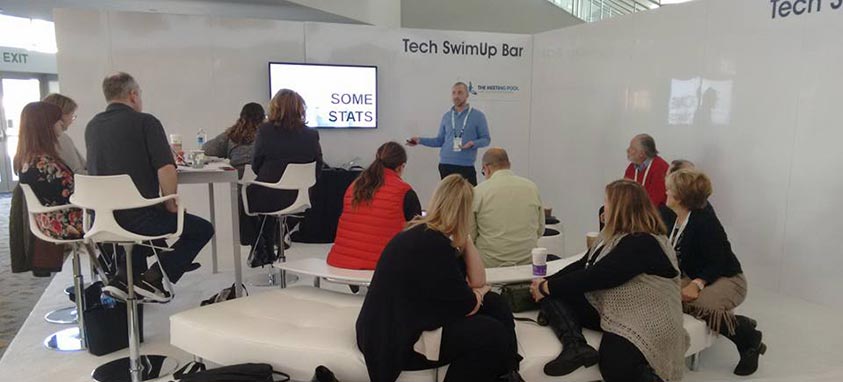 IAEE Expo! Expo! 2015, Baltimore
The Generation Gap
During IAEE's Expo! Expo! 2015 in Baltimore Dec. 1−3, something remarkable happened. Young meeting professionals were brought together for one specific goal: to address their unique needs in an industry dominated by well-established networks and relationships.
Millennial planners were offered a plethora of tailored programing, educational opportunities and events designed to give the future leaders of the meetings industry the professional networking support they desire. IAEE also recognized the achievements of younger organizers in its selection of 20 Under 30 honorees. Simonfay was one of them and holds the event in high regard for the void it fills in the meetings industry.
"Young professionals have a hard time establishing themselves because of this disconnect [between younger and older professionals]," she says. "In my experience, young professionals are not taken seriously, because of an age gap. We put ourselves out there, but almost at a disadvantage."
When attending trade shows and conferences on behalf of her company, Simonfay finds that older attendees typically prefer to speak with her older colleagues. Although Simonfay holds managerial authority, she believes some clients assume she is inexperienced due to her age.
"I think there is an assumption that since we are young, we aren't knowledgeable," she says. "You cannot make a generalization like that based on age. What if that older staff member is new to the industry, whereas I started five years ago?"
Generational assumptions and misunderstandings are nothing new and perhaps to be expected. However, if groups can bridge the gap and interact with attendees of all levels and backgrounds, the meetings industry would benefit for years to come.
Technology Balancing Act
There's no question that new technologies are entering the sphere of meetings at gigabyte speed. Inventions such as virtual reality headsets and telepresence robots are revolutionizing the way we approach meetings. But does virtual technology mean that in-person events are coming to an end?
Millennials have been dubbed the digital natives of this era and are decidedly adept at all-things technology. But it might be a stretch to link the influx of young professionals with the oft-projected death of face-to-face interactions. In fact, quite the opposite is true. Simonfay insists that she and her peers have the same perspective on in-person events as other meeting professionals. "Our industry is built on face-to-face events, which I don't think are going away anytime soon," she says.
Fromm agrees, but he contends that face-to-face networking is enhanced rather than replaced by technology. Connecting in the physical world and maintaining relationships in the digital realm is becoming the new norm.
On the other hand, Poswolsky thinks the events industry could be over-invested in social and digital platforms. Jumping through digital hoops may not be as important as striving toward more inclusivity and growth opportunities that attract attendees to events in the first place.
"Contrary to popular belief, millennials don't just want fancy flat screens, hashtags and conference apps," Poswolsky says. "They want to build their community. Face-to-face experiences trump messaging people with an app."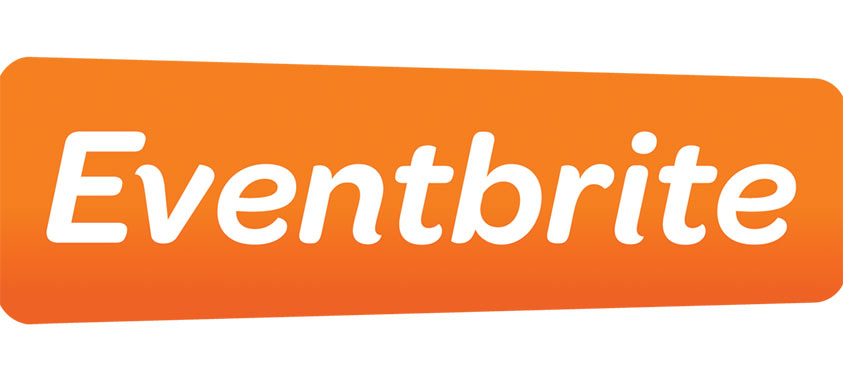 Ideal Meeting Experiences
The experience economy is a term coined in 1998, when two academics in the Harvard Business Review set out to distinguish experiences as a distinctly unique product apart from traditional services and goods. Because most consumers desired experiences, businesses could upgrade their existing products and services if they were attached to an experience that elevated the customer in some intangible way.
Fast forward nearly two decades, and the experience economy is in a league of its own. In some ways, it's less about the product or service and more about the experience as a standalone commodity. Companies such as Eventbrite are based on this premise.
In a 2014 survey, Eventbrite found that 78 percent of Generation Y respondents would rather spend money on experiences than material goods, and 77 percent say that experiences make up their best memories. But even more telling is that 69 percent say experiences make them feel more connected to their communities, other people and the world.
For the meetings industry, the opportunities to integrate those same fulfilling, transformative experiences are tremendous. Poswolsky is all for shaking things up. He encourages event planners to drift away from the traditional conference format of PowerPoint-driven seminars and formal cocktail receptions, and embrace more interactive sessions and facilitated activities.
"Events and conferences are going in that direction and going away from traditional meet-and-greets," Poswolsky says. "These kinds of events are more meaningful and impactful. You actually bond more when you're going through something, rather than shaking hands at a happy hour."
For example, yoga, cooking classes, sailing, outdoor hikes and other team-building ventures could easily be integrated into a business agenda. But even something as simple as breaking up rows of chairs for more inclusive circles is apt to foster collaborative interactions. "There are a lot of opportunities for events to mimic some of the experiential, transformational learning and take that to more of a corporate setting," Poswolsky says.
Pursuing Social Purpose
Besides making meetings and events more enjoyable, there is a bigger reason why these types of meaningful experiences mesh so well with this age group: Millennials want to be connected to a higher social purpose in everything they do.
Conferences that bring together mission-aligned brands will inevitably attract the kinds of purpose-driven individuals capable of taking their industries to new heights and inspiring others toward their own path to personal and professional growth.
Top 25 Cities for Millennials
According to a 2015 report by Forbes magazine, some cities are better suited for a younger population. In terms of factors such as ease of commuting, percentage of residents age 25-34, crime, median rent, ethnic diversity and unemployment, millennials gravitate toward some places more than others. Based on certain quality of life considerations, Forbes ranked the top 25 cities for millennials.
1. Cambridge, Massachusetts
2. Manhattan, New York City
3. Alexandria, Virginia
4. San Francisco
5. Jersey City, New Jersey
6. Seattle
7. Washington, DC
8. Berkeley, California
9. Boston
10. New York City
11. Denver
12. Minneapolis
13. Ann Arbor, Michigan
14. Brooklyn, New York City
15. Sunnyvale, California
16. Austin, Texas
17. Madison, Wisconsin
18. Portland, Oregon
19. Bellevue, Washington
20. Santa Clara, California
21. Pittsburgh
22. Rochester, Minnesota
23. Queens, New York City
24. Chicago
25. Tempe, Arizona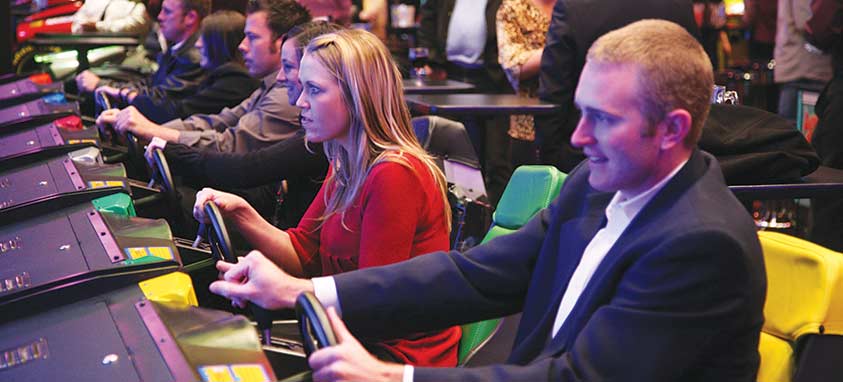 Entertaining the Hip Crowd
Casinos were once the main draw for hotels on The Strip, with gambling accounting for 58 percent of hotel revenue in the 1990s. According to Las Vegas Convention and Visitors Authority, casino profits have since dropped to 37 percent. It's because younger visitors are passing up slot machines for clubbing and nightlife—just 63 percent of millennials who came to Las Vegas last year gambled.
Despite Generation Y's aversion to casinos, the Barcade concept has taken the entertainment scene by storm with its unique mix of vintage arcade games and craft brews. Perhaps the granddaddy of the new craze is Dave & Busters (pictured), the original restaurant and video arcade chain. It offers private event spaces and team-building experiences.
Back on The Strip, hotels are boasting unparalleled clubs, lounges and concert venues that have great millennial appeal. Hakassan Nightclub is a legendary venue at MGM Grand Hotel & Casino, which offers 5,044 guest rooms. Home to famous DJs, including Calvin Harris, Tiesto, Steve Aoki and Hardwell, the nightclub attracts a diverse crowd to its 80,000-square-foot five-level space. In 2013, MGM opened Beacher's Madhouse, a spinoff from the original LA hot spot that combines a raunchy yet upscale vibe, encouraging partiers to leave their inhibitions at the door.
At The Cosmopolitan of Las Vegas, Marquee Nightclub & Dayclub raises the bar for nightlife and entertainment. Dance the night away to house music from top international DJs in more than 60,000 sq. ft. of club space. Plus, there's a rooftop patio overlooking the Vegas lights, ultra pool-club and a discreet VIP hideaway. The 3,005-room hotel also features an innovative arts program that's transformed lobby and dining spaces with art installations and multimedia displays.
Other properties are choosing to merge with their location and surrounding attractions to bring in younger hotel guests. DoubleTree by Hilton Hotel Golf Resort Palm Springs, with 289 rooms, boasts its proximity to popular festivals, such as Coachella Valley Music and Arts Festival.
InterContinental The Clement Monterey relies on its waterfront locale with views of Monterey Bay National Marine Sanctuary to attract tech-focused meeting groups from Silicon Valley and San Francisco. It offers 208 guest rooms and 16,000 sq. ft. of meeting space.
Great Wolf Lodge Southern California is opening this month in Garden Grove, California. It will be the organization's largest project to date, with 603 suites, 21,000 sq. ft. of meeting space and a 121,000-square-foot water park.