The rise of the experience economy continues
It's been said that millionaires are made in moments of crisis. The same can be said of million-dollar ideas. Of the many attractive group-oriented ideas created in 2020, Bluewater's Glenlore Trails in Commerce Township, Michigan, is one that garners attention. It's an illuminated night walk set along a one-mile-long path throughout the forest that offers a sensory storytelling experiences in the middle of the park.
"When the event economy shut down, we knew we wanted to do something to keep our staff working and felt that we could also provide back to the community by offering something safe and entertaining," said Scott Schoeneberger, managing partner at Bluewater. "We wanted to create something different—something that provided active participation, helped to get people outside and create memorable shared experiences. We ultimately decided to open Glenlore in August of 2020—right at the onset of the pandemic."
The term "immersive" has been thrown around as of late. This could be because, well, there seems to be no better way to explain this industry. New attractions like the Las Vegas-based AREA15, home to restaurants, bars and a multitude of experiences, like Meow Wolf (which also has locations in Denver and Santa Fe, New Mexico), as well as Perception, a digital art museum, also in Las Vegas, are bringing forth new ways for groups to spend their time.
"It's been said that millionaires are made in moments of crisis. The same can be said of million-dollar ideas."
And while Las Vegas, famous for its many attractions, sounds like the headquarters for these types of experiences, a study by Pseudonym Productions, a company that specializes in multisensory experiences, and No Proscenium, a publication that writes about digital experiences, found that projects such as these are cropping up all over the United States. Details on this are below, followed by insights Schoeneberger learned while working on Glenlore Trails.
The Numbers
As of 2019, the immersive entertainment industry, which includes haunted attractions, escape rooms, immersive theatre, experiential art museums and themed experiences such as Glenlore Trails, is valued at $9.7 billion, according to research by Pseudonym. Pseudonym also noted that at least 775 immersive projects were created in 2019.
In Schoeneberger's experience, he said corporate attendees prefer these types of experiences over sitting down school-style, listening to speakers. "They're more memorable. They're more fun. They often provide the right amount of positive distraction to make meetings more effective."
What Attendees Want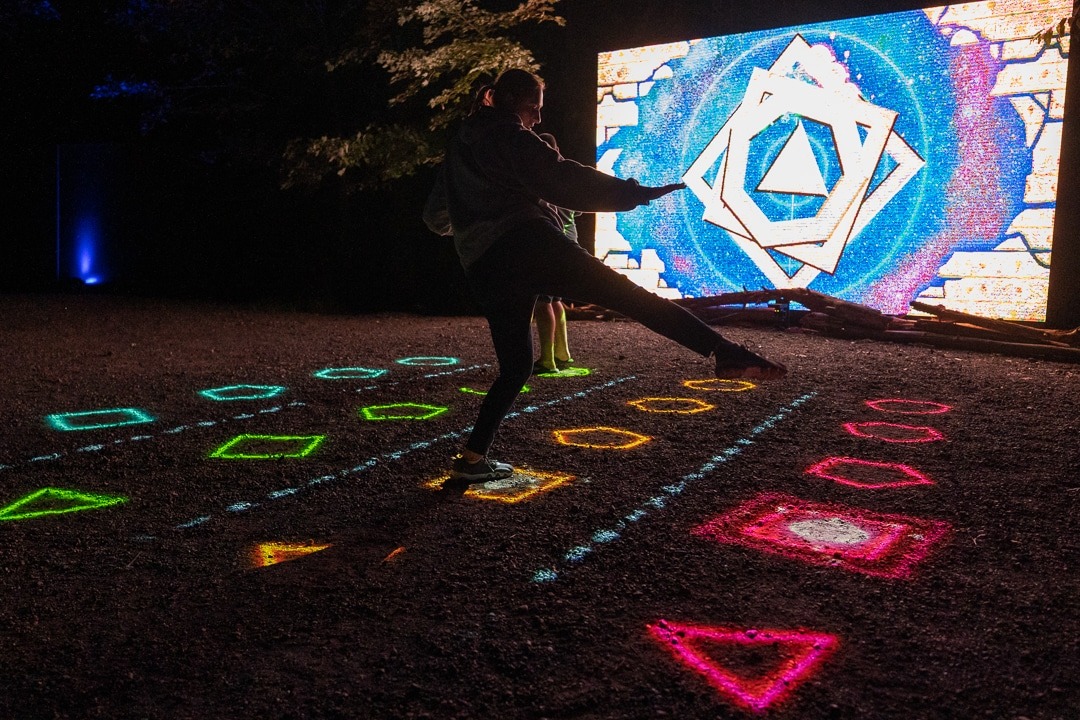 Want attendees want from their experiences is something in always in flux, but the one thing that remains constant is the desire for "new and unexpected experiences," Schoeneberger said.
"Things that create a shared community. With Glenlore, we find that people really want interactive [experiences]—but also that the definition of interactive is a wide spectrum." For Glenlore, he said, the attraction has different zones, ones that employ game mechanics with heavy technology and others that are just physics-based, bordering on yard-game style activities.
Schoeneberger said some families have even made Glenlore Trails a family tradition. "We've had guests make road trips from Pennsylvania and New York to visit Glenlore here in the Metro Detroit area," he added.
One Change You Can Make Without Being Immersive
Creating experiences like those of Glenlore Trails isn't exactly easy on the company wallet, but there are ways to give your event a slightly more immersive feel without going into debt.
"I always start with lighting," Schoeneberger said. "You can dramatically change the feel, extend the stage, and immerse the audience with the right lights. You can add textures, branding, and movement all at a reasonable price. Alternative (bright environments) would be to add some scenic pieces. You can do a lot with a tight budget to give more depth and thematic feel to an environment."
On Company Branding
Schoeneberger said working on Glenlore Trails has expanded the company's thoughts about what's possible. "It's become an R&D lab for fun where we can safely test new ideas—whether technology, scenic, entertainment or other. It's also taught us more about spacing and pacing at corporate events, such as getting the right balance of touch points for the attendee journey."
This article appears in the August 2022 issue. You can subscribe to the magazine here.