As the meeting industry has found inventive ways to evolve and adapt in the face of the global pandemic, taking events out of the ballroom and into the great outdoors continues to be one of the most popular industry trends in 2021.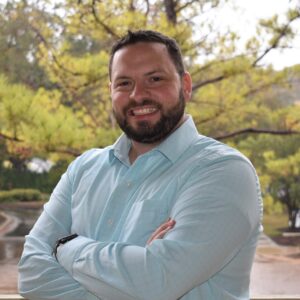 Not only can outdoor functions help to ensure attendee safety during this unconventional time, a natural and scenic setting can help to inspire attendees, drive creativity and provide unforgettable meeting moments that help to forge lasting bonds.
When coordinating an outdoor function, it is important for planners to work closely with their venue to ensure every detail and prepare for the unexpected. I've included my top tips for hosting an outdoor meeting below.
Leverage your Setting for a One-of-a-Kind Event
Hosting an event in a spacious natural setting allows planners unlimited opportunities to use the space in creative and unique ways. Based on my experience attending and planning events, I've noticed that outdoor spaces tend to create a unique sense of atmosphere that can really impact the overall success of a function.
Meeting technology has come a long way in recent years, making it easy to take an entire schedule of events outdoors with portable lighting, audiovisual equipment and Wi-Fi connection. Thanks to the convenience of outdoor tech, I've worked with planners to create one-of-a-kind meeting set-ups, from presentations overlooking the Colorado River and keynote speeches from the golf course, to receptions and galas set up in a "glamping" style with twinkling lights under giant pecan trees.
Have a Back-up Plan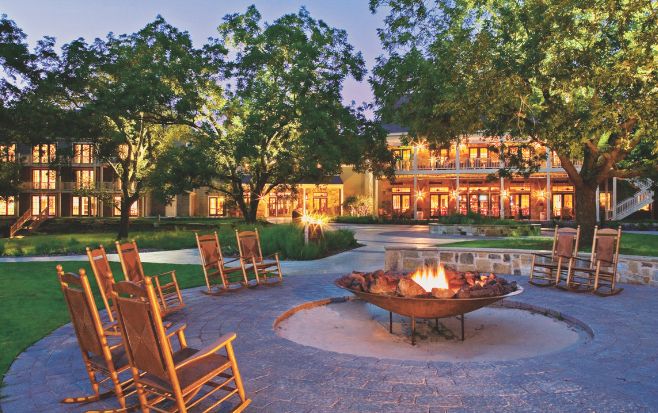 The most important aspect of planning an outdoor event is to have a back-up plan. Although planners and venues will go above and beyond to plan every single detail of a function, there is no way to predict or control mother nature.
I recommend developing a contingency plan for inclement weather and doing a full run-through of the back-up scenario before the event. I also suggest considering a venue with both indoor and outdoor functionality so the meeting can continue uninterrupted without a change in location. For example, at Hyatt Regency Lost Pines, we have several multifunctional venues including the LBJ Pavilion and Wildflower Pavilion that are enclosed by sliding glass walls that can be opened for a fully open-air ambience, or remain closed for climate control purposes as needed.
Make it Experiential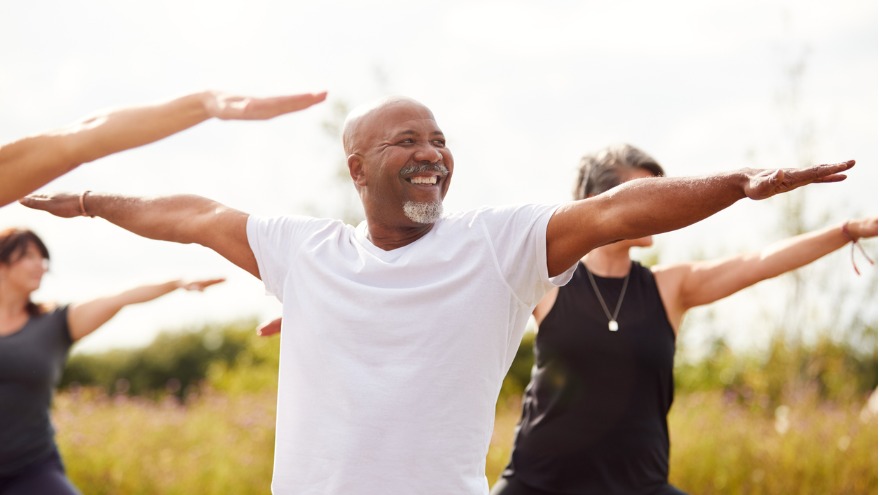 In addition to taking the general meeting sessions outdoors, I also recommend that planners coordinate experiential activities that showcase the great outdoors. Nothing is more impactful in facilitating lasting connections among attendees than getting outside, enjoying the fresh air and taking part in fun and exciting activities together. Whether it's playing a friendly scramble-style golf tournament or partaking in wellness-inspired experiences such as guided yoga or meditation classes, allowing time for attendees relax and connect with nature together helps to drive connections for a successful event.
I encourage planners to really do their research and pick a venue that specializes in providing outdoor experiences.
Cory Baum is the director of sales and marketing at Hyatt Regency Lost Pines Resort and Spa.