Hotel trends in recovery with human connection as driving force
"The events of the last two years radically altered people's lives, and we've noticed four trending themes that define this new traveler: they have a holistic view of wellness; they are looking for efficiencies in travel—and life; they nurtured new and existing passions; they have a stronger sense of caring," Frank Passanante, senior vice president, Hilton Worldwide Sales, Americas told Smart Meetings.
His insights were based on a recent Hilton report, "The 2022 Traveler Emerging Trends and the Redefined Traveler", which put the changes wrought by the pandemic and the much-anticipated recovery of hotels and travel into context.
The report found that hotels are incorporating elements scientifically designed to create feelings of warmth and relaxation, such as natural light and ambient nature sounds. Covid-19 also expanded meeting planners' desire for hotels with outdoor dining spaces, the survey reported.
Hilton's Resorts World Las Vegas is an example of a property with extensive natural light: its 250,000 sq. ft. of meeting space includes floor-to-ceiling windows, outdoor terraces and a rooftop deck. Canopy by Hilton Portland Waterfront with five meeting rooms and 2,887 sq. ft. of meeting space is another property with an indoor/outdoor rooftop bar (this one with views of the eponymous waterfront).
Read More: 7 Business Travel Trends Set to Shape 2022
Design Trends in Focus
Hotel designers Clodagh (Miraval Life in Balance Spa, Dupont Circle Hotel) and George Wong (Hyatt Times Square, Hyatt Regency Mexico City) of George Wong Design, both see an expansion of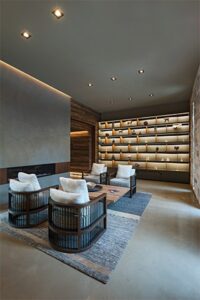 the desire to bring nature, light and space into hotel design.
"As designers, we are constantly watching people behave," says Clodagh. "After the pandemic, we are dealing with a lot of loneliness. We are trying to make it easy for people—giving them instructions on how to behave in the space and giving them options based on their comfort level."
The designer known for her adherence to natural materials and to functional, but sense-pleasing, space remembers that she recently designed a sofa just for that purpose.
"I made a lobby sofa very long," she said. "So that visitors could find the level of closeness they were at ease with. They could sit far apart…or they could inch closer together."
These types of spaces are also designed to be flexible within the parameters of recovery rates or possible restrictions like re-masking and re-distancing.
"As designers, we are constantly watching people behave. After the pandemic, we are dealing with a lot of loneliness. We are trying to make it easy for people—giving them instructions on how to behave in the space and options based on their comfort level." —Clodagh
George Wong points out that some changes he is being asked to make for new hotel projects simply involve functional issues like cleanliness.
"One of the biggest changes I'm seeing after Covid is that a lot of hotels are trying to move carpets or rugs out of the equation or minimize them as they collect germs," the designer says.
Like the Hilton study, Wong sees contactless check-in as the Gold Standard going forward. On the meetings front, however, Wong paradoxically doesn't see many changes.
"Interestingly enough, we have not been asked to make any changes in meetings spaces," Wong says. "They do have to be flexible spaces and be everything to everybody." That residential trend Hyatt started years ago by conducting meetings within a residence area, moving the action from living room to sitting area and kitchen instead of using a sterile prefunction space is still very much on trend even after Covid-19. "It's a successful formula that I don't think will change," he said.
One change that the designer, currently working on the Park Hyatt, Bellevue opening in 2025, sees is the concept of a "Zoom Corner" in guest rooms.
"With hybrid meetings continuing to trend, Zoom isn't going away," says the designer. "I'm thinking about creating Zoom corners in guest rooms where the lighting is pre-set, and the backdrops are thought out to provide guests with almost a mini-studio when they sit down to meet electronically."
For hybrid meetings in group settings, Wong has created a show-stopping LED screen at the Hyatt Regency Jeddah Saudi Arabia opening in 2024.
"The ballroom is huge," Wong says. As a result, he proposed eliminating the screen and making the center of the wall into a giant LED panel. "So, when you have a Zoom meeting, you've got a huge image to work with. You can also stream anything on it when you're not Zooming: signage, waterfalls…"
Read More: Biophilic Design Brings the Genius of Nature Inside
Beyond Design: Trends in Hotel Business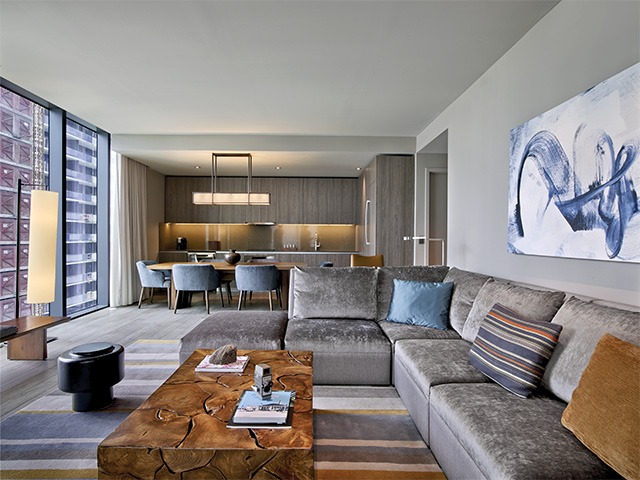 While Hilton's study points to an overall emphasis by hotels on design elements organized to lure meeting planners back to their properties, business trends are also changing.
Jan Freitag, national director of hospitality analytics, U.S., for CoStar Group sees the economy driving hotel trends in 2022 more than anything else. Room rates will increase, he says.
Healthy leisure demand has allowed hoteliers to drive ADR in high-end resort properties and that has translated into higher room rates across the board. "We do not see that changing," he says.
Freitag also sees upper upscale occupancies still much lower than in 2019, implying that corporate demand continues to be stifled, which means that downtown rooms are available.
Some leisure trends may affect meeting planners, says Freitag. "The ability to work-from-hotel/work-from anywhere has changed travel patterns so that for some travelers, weekends now start on Thursday as 'check-in day.' This could influence room availability for meeting planners who want to use the Thursday or who want their clients to add a leisure portion."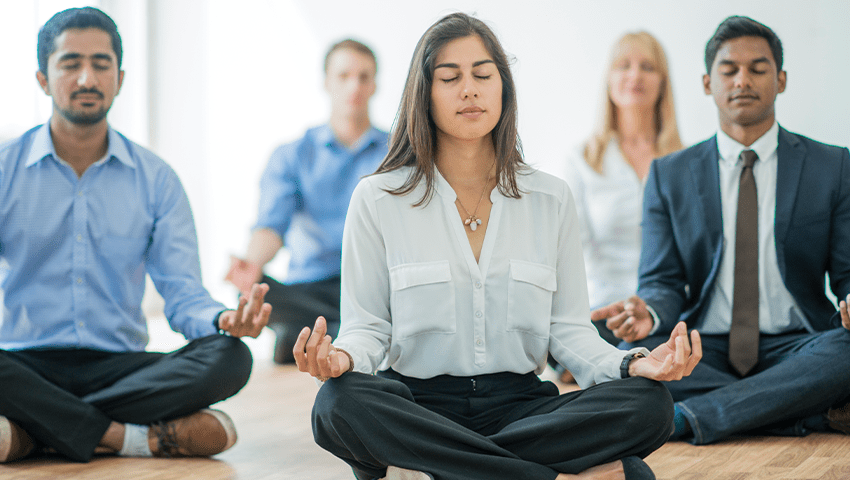 Other trends Freitag cites are labor and acquisitions. "The accommodations and restaurant industry has lost over 1 million workers in spring of 2020 and not all of them have returned," he says. "This means that owners will have to make new choices: QR codes to pay restaurant checks, housekeeping "tidy" (vs. full-blown turn-down service), fewer restaurants open, those that are open will have fewer hours and other cost-cutting / labor-cutting measures to accommodate the smaller staff."
Another behind the scenes change that could sneak up on meeting professionals is the hot market for hotels. "Acquisitions are heating up," Freitag adds. "Hotels are in high demand from investors, so the property you are using may change hands after you signed the contract. It shouldn't impact service levels, but good to be aware of this."
Kathleen Cullen, senior vice president, PHR Consulting, says changes are coming with how hotel sales teams work with meeting professionals.  "Today's sales process is very different from year's past," she says. "Gone are the days of inviting clients over for lunch and now the same applies for site tours."
As meeting professionals have gotten comfortable with digital tours of the property, the emphasis has shifted to getting you the information you need in as timely a manner as possible.
"In a post-Covid world, many hotels still struggle with having the staffing to respond to RFPs and questions," she said.
Cullen also agrees with Hilton's Passanante that a focus on well-being will drive travelers' choices and values. "Consumers have a higher focus on their overall well-being and are seeking experiences that align with this," Cullen says.
In a live interview with reporters on the findings of the study, Hilton's consulting psychologist, Dr. Kate Cummins said, "The traveler may have changed, but the benefit of travel remains the same—increased emotional health and wellness and after a tough two years, that's something we all need."
This article appears in the April 2022 issue.