Industry served up comfort to hotel and restaurant workers during pause
"It's time to give back." Guy Fieri
The hospitality and events industries have been on a shriek-inducing roller coaster ride for the last year. We don't have to tell you that. Just as we started to see blue sky with declining Covid-19 case loads or the release of an effective vaccine, hopes for an immenent reopening were slammed down by another wave, a variant or worse. The restaurant industry has suffered the whiplash particularly hard as they can't do their jobs from home, often have a minimal safety net and are exposed to the public when they can work.
The U.S. Department of Labor reported that food and drink establishments lost 17,400 jobs in November when restrictions were reenforced across the country and unemployment had risen to 13.8 percent. That is on top of the 5.5 million industry jobs that disappeared almost overnight in April. The National Restaurant Association's recent 2021 State of the Restaurant Industry labeled 2020 "the most challenging year ever experienced by the restaurant industry." The impact was particularly breathtaking in Southern Nevada where tourism is the top economic driver, representing nearly 30 percent of overall employment in the state.
The good news is that a happier ending seems to be in sight and many restaurants have found creative ways to responsibly open and bring some workers back with outside dining, increased protocols and protective gear. Until everyone is back at work, hospitality leaders in Las Vegas and beyond stepped up to help those who have always worked tirelessly to comfort others.
Relief for Real Deal Workers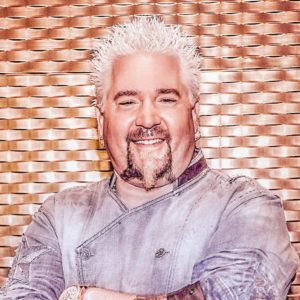 Celebrity chef and author Guy Fieri saw the pain in March and immediately fired up an array of initiatives to let those in the front and back of the house know they are not alone. He partnered with Restaurant Employee Relief Fund and helped raise $21.5 million to help 43,000 restaurant workers who suffered because of the pandemic and its economic side effects. Donors included PepsiCo, Moët Hennessy USA, Uber Eats, Constellation Brands.
One-time $500 grants were awarded to restaurant workers in all 50 states—60 percent were between the ages of 21 and 35 and nearly 60 percent identified as female. Most grant recipients reported earning less than $50,000 per year before the pandemic took them on this wild ride and said they planned to use the money for rent or mortgage payment followed by utility bills, car/transportation, student loans, medical bills and childcare.
Fieri shared with Food Network that through his travels on Diners, Drive-Ins and Dives, he has seen firsthand the hustle, commitment and determination of restaurant workers. "It's time to give back to them," he said.
The reactions of recipients were equally heartfelt. Brayden H. from Tennessee said, "Thank you so much! I'm very thankful and grateful for the help you all are providing for the kids and me right now. It's definitely been stressful! I was starting to lose hope and I've been very down the past few days, and then something told me to check my emails this morning! God bless. Now we can get our car fixed. Thank you all so very much."
Tara P. from California sounded an optimistic note when thanking the group for their support. "I am humbled to be a part of our industry because we are leaders in the kitchen. We provide experiences for people and give them memories that couldn't be created anywhere else. Though I have never experienced a pandemic like this, I do know one thing: nothing can stop our industry. I am very humbled and gratified to have received aid from the NRAEF because it was a reminder that I was not alone. I want to thank everyone, including the sponsors, who donated to help people in need in our industry.
Hospitality and the sense of community is something that can never be taken away and I want to say thank you from the bottom of my heart. Thank you for being there for restaurant workers that still don't have the slightest clue as to what will happen. Thank you for giving me comfort during these strange times. We will adapt and overcome."
"My entire career has been in the restaurant business," Fieri, host of Diners, Drive-Ins and Dives, said when announcing his involvement. "From bussing tables to flambe captain to dishwasher to chef…I've done it all." He also pointed to the last 15 years spent traveling the country meeting people who have dedicated their lives to the culinary business. "Let me tell you something, they are the hardest working, most real deal workers you've ever met…the heartbeats of their communities," he said. "But they need our help and with Restaurant Relief America, we can serve up some support when these restaurant employees need it most…right now."
Getting Back to Work

Fieri wasn't alone. Hospitality leaders across the country stepped up to support the people who support the meetings and events industry. Fellow celebrity chef Jose Andres, who headlines a pair of restaurants at Cosmopolitan Las Vegas, tapas joint Jaleo and the communal supper club E by Jose Andres, and Bazaar Meat by Jose Andres at SAHARA Las Vegas, immediately swung into action. and Andres' nonprofit World Central Kitchen is dedicated to providing solutions to hunger and poverty. The organization's Restaurants for the People program puts chefs and servers back to work by paying them to prepare and distribute individually packaged meals for those in need—children and families who lost access to school lunch programs and seniors. As of mid-January, the group had paid $135 million to 2,500 independent restaurants in 400 cities to serve 35 million fresh meals.
World Central Kitchen started by feeding the passengers on the quarantined cruise ship in Japan that was a sort of warning shot in February of 2020. Then it mobilized to provide 8.5 million meals to hospital staff and families in New York City when they were the U.S. epicenter of the disease. As the pandemic spread, they expanded to serve nourishing meals for unhoused populations in Los Angeles. Food boxes of staples and produce came to the aid of the Navajo Nation where the impact of the disease was particularly devastating. World Central Kitchen even turned Nationals Park in Washington, D.C., into a food preparation and distribution center (the stadium is now also a Covid-19 testing site).
"In 2020, the world changed profoundly, and our daily lives were overturned in a way none of us could have ever imagined. We activated in communities around the United States and the world to meet the daily needs of families through a warm plate of food–and supported thousands of local restaurants in the process," he explained in an overview of the program.
The man who "puts the shama lama in ding dong" also produced the documentary Restaurant Hustle 2020 to spotlighting the challenges the industry continues to face. It aired on the Food Network in December, which is also when the self-appointed mayor of Flavortown opened his delivery-only chain, Guy Fieri's Flavortown Kitchen, in almost 200 locations, including Los Angeles and Minneapolis. Dishes include the Real Cheezy burger, which comes with Fieri's signature donkey sauce.
Celebrating Superheroes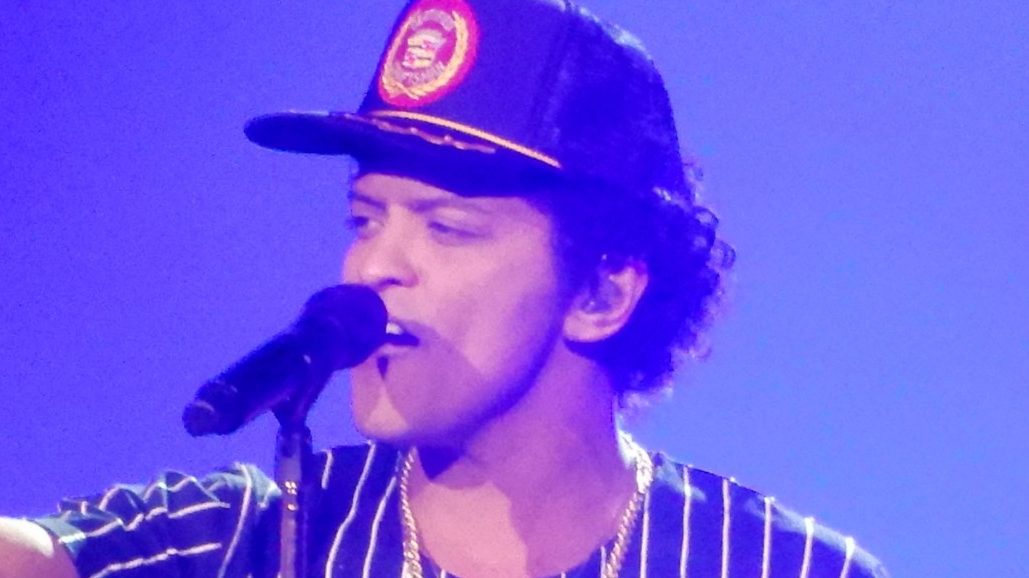 Las Vegas Convention and Visitors Association understands that hospitality workers are the reason the destination is the top convention city. To recognize those who go above and beyond, it created Hospitality Heroes. These helping hands volunteers and legacy employee awards will be announced over the course of the year with special recognition for hospitality workers who modeled the resiliency of the industry by playing a pivotal role in helping their community and employer function or recover during the pandemic.
Human Resources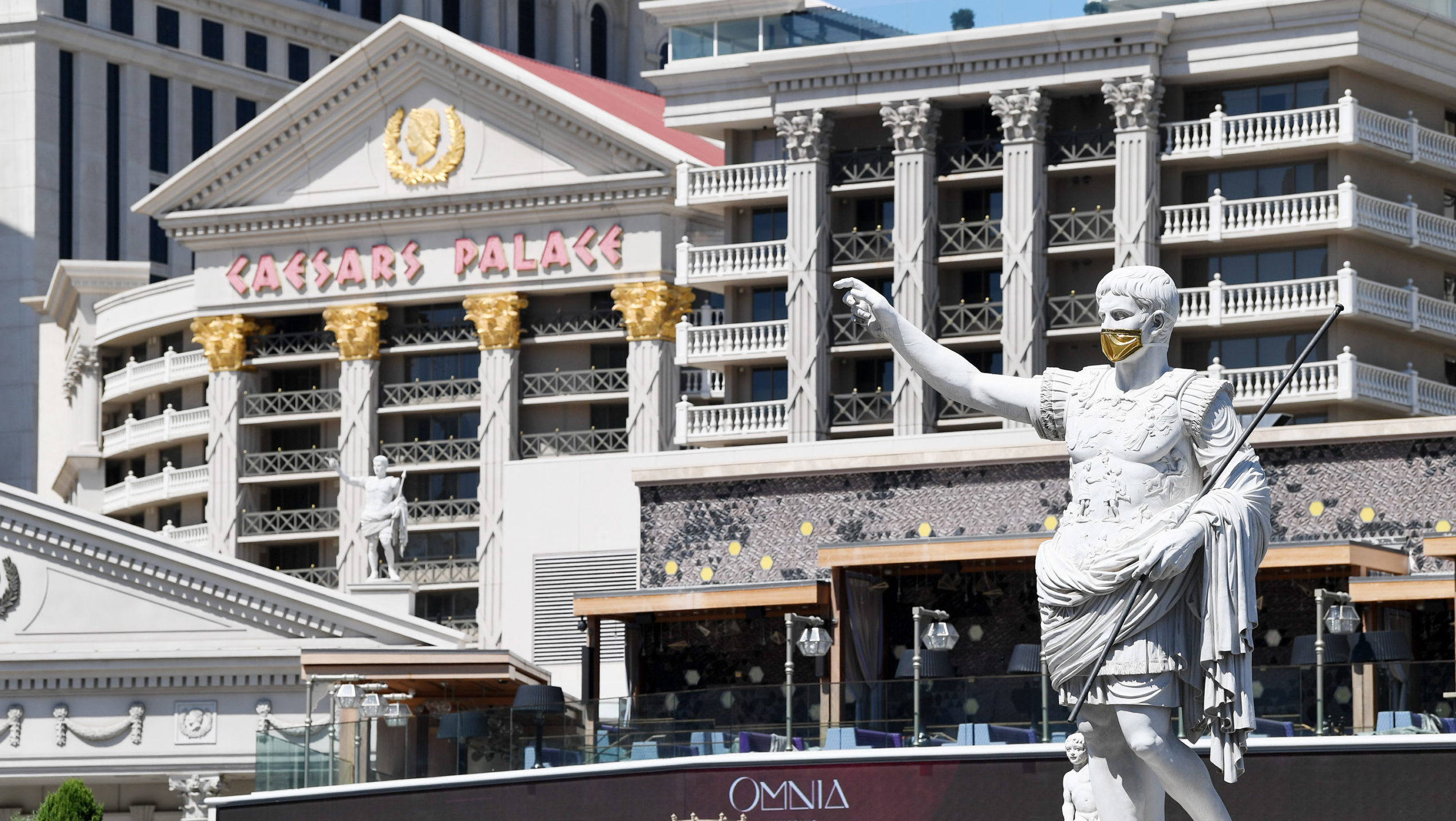 Many hotel brands, already hit hard by the sudden drop in occupancy rates and facing an uncertain path forward, did the best they could to help employees hold on.
Caesars Entertainment's People, Planet, Play initiative doubled down on supporting the wellbeing of the team, guests and community with activations such as drive-through turkey and cookie giveaways at the holidays. The company also orchestrated programs that allowed furloughed employees to stay active and give back to the community be partnering with groups such as League of United Latin American Citizens, NAACP and Meals on Wheels.
Gwen Migita, vice president of social impact, sustainability, diversity equity and inclusion, described the outreach as doing things differently (because of the Covid threat) and deeper. Instead of parades, they organized pop-up food deliveries for instance. In total, Caesars Foundation contributed $720,000 to support volunteer hero efforts in the community.
Migita, who was also furloughed for part of the last year, said the newly combined company (the merger with Eldorado Resorts was final in August of 2020) has made equity a priority by forming a CSR committee at the board level and launching a series of town halls around inclusion topics. Caesars commitment to reach 50-50 parity of men and women in leadership roles by 2025 has been expanded to include racial equity. In the wake of one such meeting, Migita shared that an African-American member of the security team approached her and said he had been with the company 30 years found the emphasis on equity training to be hugely rewarding.
A big focus for 2021 will be around mental health, Migita said, educating around solutions for social isolation and loneliness by building toolkits that can be shared with partner organizations.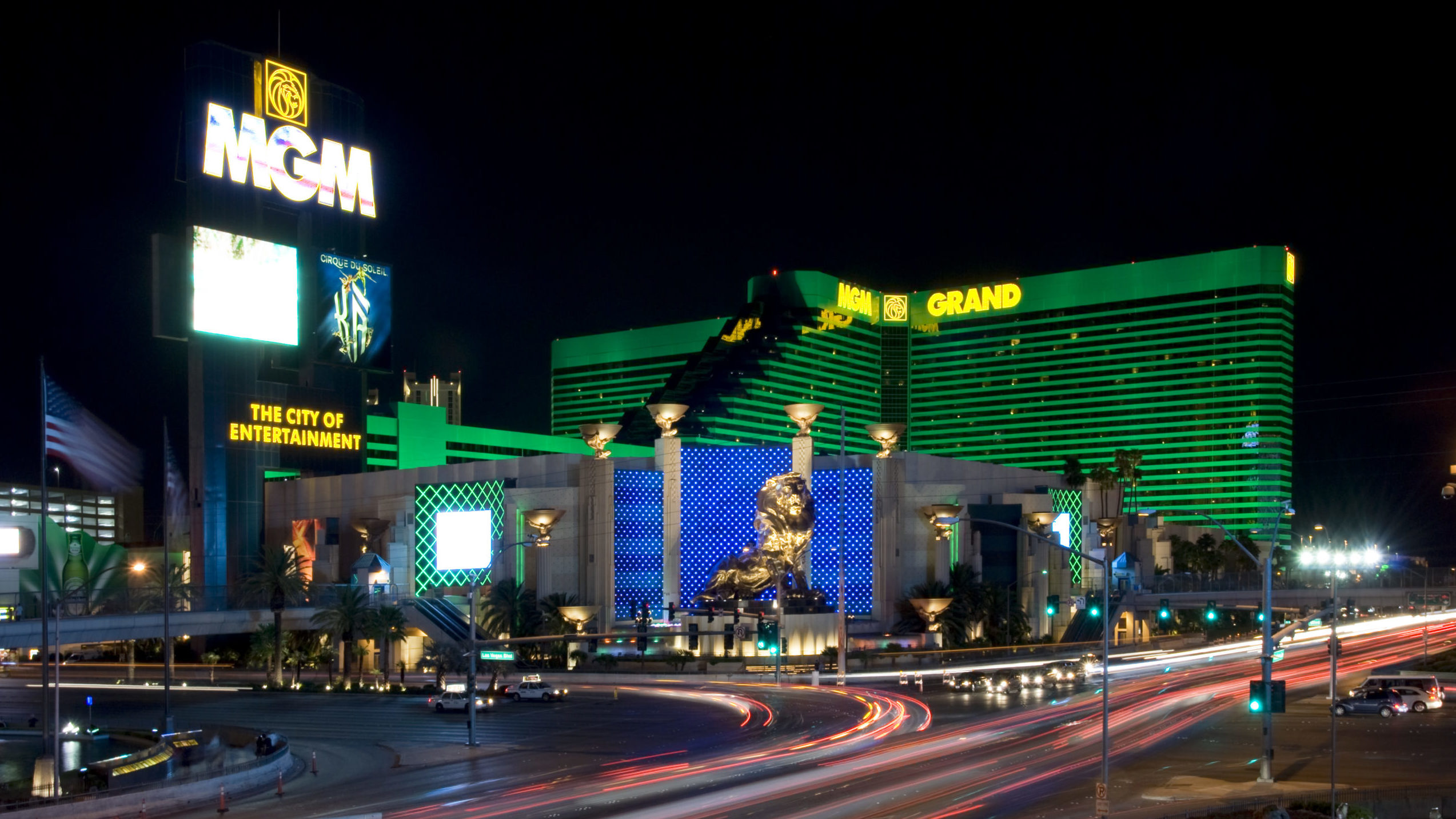 Early in the pandemic, MGM Resorts Foundation created Employee Emergency Grant Fund & Children's Medical Support Fund to help MGM employees and their immediate families with short-term assistance during unexpected hardships and emergencies. Grammy Award-winning entertainer Bruno Mars, who was a regular performer at Park MGM theater, followed in the footsteps of company executives and donated $1 million to the cause.
A representative for Mars said in a statement, "With the closures across Las Vegas, Bruno wanted to show his appreciation to the amazing employees who help make these shows possible in hopes that we'll all be out of this situation and having fun together again very soon."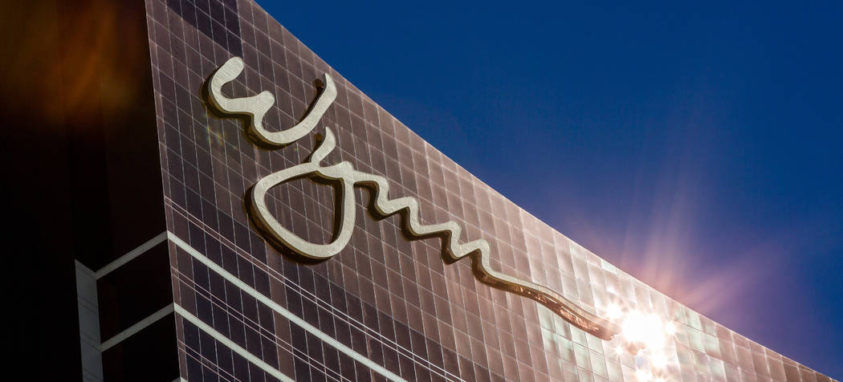 Over at Wynn Resort, the company pledged to pay furloughed employees for two months to help employees manage the downturn. Michael John Gaughan, owner of South Point Hotel, Casino & Spa in Las Vegas, continued to pay medical coverage for furloughed employees.
The Mayor of Flavortown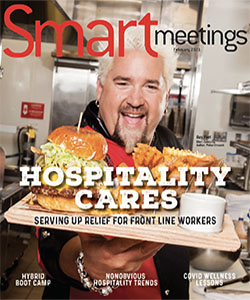 Underneath the showman's distinctive shock of bleached hair, tattoos and hyperbole beats a heart that runs on "peace, love and taco grease!" as he likes to say. He views food as an approachable, democratic endeavour that can bring joy to everyone anywhere—even if it s a hold-in-the-wall diner call Hodad's in San Diego where the Guido Burger (a combo of a beef patty, pastrami, Swiss cheese, and onions) was pronounced "righteous." His love of the industry—and the people who work in it—is not a dish served cold. His philanthropy is as revved up as the 1968 Chevrolet Camaro SS convertible he drives on Diners Drive Ins & Dives (Triple D to loyal fans).
Born Guy Ramsay Ferry (He changed it back to the Italian spelling in a nod to his grandfather when he married), Fieri began his love affair with food at the age of ten, selling soft pretzels from a three-wheeled bicycle cart he built with his father called "The Awesome Pretzel Cart."
After selling pretzels and washing dishes for six years, Guy earned enough money to pursue his dream of studying abroad in Chantilly, France, where he said he gained a profound appreciation for international cuisine—not that surprising when you consider his passion for fusion everything. After graduating from University of Nevada Las Vegas with a degree in Hospitality Management, he opened his own casual dining concept in Northern California, Johnny Garlic's. That led to a chain of restaurants, including Tex Wasabi.
His team—playfully named Knuckle Sandwich—now run 75 restaurants around the world, including Las Vegas, on Atlantic City's Boardwalk, and in South Africa, Costa Rica and Dubai. At Guy Fieri's Vegas Kitchen & Bar at The Linq, the decor and the food are both bold and nostalgic.  The 6,500-square foot space features a large outdoor patio and dining area with views of The Strip, an extensive beer selection and a frozen tap system shot bar that dispenses cold drinks without running of the risk of diluted drinks from shaking with ice. It also weaves in memorabilia from Fieri's alma mater, UNLV and Las Vegas Raiders.
In 2006, the fiesty foodie was "discovered" after winning Next Food Network Star. Emmy-nominated Guy's Big Bite, Diners, Drive Ins & Dives, Guy's Grocery Games, Tournament of Champions and Guy's Ranch Kitchen followed.
His four books, including The Funky Finds in Flavortown and More Diners, Drive-Ins and Dives were all New York Times bestsellers.