Experience cities through music history and the sound of the culture
Music transcends verbal articulation, logical explanation and objective reasoning. It is a way for visitors to honestly hear the identity of a city and connect to its history and culture. Smart Meetings rounded up a cities with a dynamic history with authentic venues for groups to meet, learn and understand the importance of the sound of the city. The music created in these cities not only has influenced American culture through the nation's history, but has been influential in racial, social and political divisiveness as the country was unified by the booming music scenes of these cities were transported all over the country and brought people together.
It should be noted that the historical documentation of the importance of music in these "music cities" are living testimonials—music will be ever-evolving and groups visiting these cities can meet in places where they can be educated about the city's influence on American music culture from the past as well as enjoy the present-day musical innovators who are keeping the heartbeat and identity of the "music cities" alive.
Seattle, Washington
As Seattle became known as a place with employment opportunities during the 1940s, a huge influx of African Americans migrated to the Pacific Northwest for the booming industries of the Greater Seattle area, bringing jazz, blues and other genres of music. The jazz community dug its roots deep in Seattle during WWII, establishing the corner of 12th and Jackson as its epicenter. Scott Plusquellec, nightlife business advocate for the Seattle Music Commission, explains the importance of jazz to the city of Seattle and American music.
Read More: Musical Comedy as a Business Tool
"It was a huge portion of our African American community and the Central District of our city," says Plusquellec. "It continues to be a cultural touchstone to this day."
Plusquellec emphasizes that after the jazz music scene, artists flocked to Music City and legends throughout the decades such as Quincy Jones, Jimi Hendrix and the popular grunge movement have solidified Seattle as a city that has an identity that is intertwined with its musical history.
"I don't think you can separate the two," says Kitty Wu, music commission chair, City of Seattle. "It's a music city. You can throw a rock and hit a venue, a musician or an artist."
"It's a music city. You can throw a rock and hit a venue, a musician or an artist."
– Kitty Wu, music commission chair, City of Seattle
Pier 62
Seattle's waterfront has become a venue for free programming of live music and supports unvetted musicians discovered by different groups in the community who want to gain visibility as well as be a part of the community. "Looking at what's happening on a weekend, you could easily go to three to maybe a dozen events," says Plusquellec.
Read More: Washington: Sustainability in Air, on Land and by Sea
King County, the county that is home to Seattle, developed a program that sets aside funding for the arts to support touring artists and artists niche community groups are hoping to be seen at Pier 62. Plusquellec describes the program as "a really great program that helps the community."
Kansas City, Missouri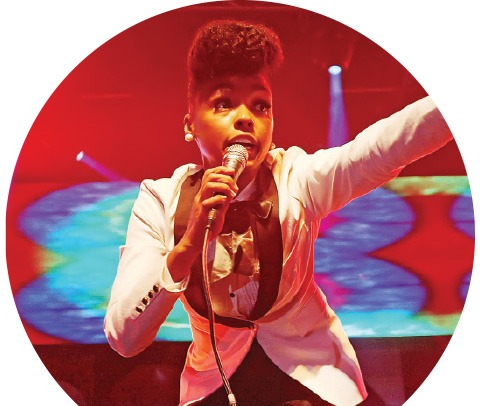 The city's famous jazz district 18th and Vine is known for its historic and current contribution to American music and has seen legends pass through its music venues.  The 1920s saw the emergence of the "Kansas City Sound", a jazz style with a slower and smoother aesthetic than the popular big bands of the time. Later influenced by swing, blues and bebop, 18th & Vine St. district and Kansas City received its recognition in the music world for becoming a hub for jazz and blues.
With musical icons such as Charlie Parker and William "Count" Basie and many others leading the way for Kansas City to be nationally recognized as not only a musical but mainstream cultural influence, music is ingrained in the history and identity the city continues to celebrate today. While a fan of the current celebrities such as Janelle Monae representing the KC music scene, Nathan Hermiston, senior vice president of convention sales and services at Visit KC, still loves the classics.
"Janelle Monáe continues to put Kansas City on the map as her career and star power grow and Tech N9ne has also become a powerhouse in his own right," says Hermiston. "But when looking at the history of Kansas City, you can never go wrong with a Charlie Parker or Count Basie tune."
The Majestic
Groups can travel back in time to the golden age of Kansas City jazz at The Majestic Restaurant. With different spaces available for private events such as The Jazz Club to The Main Dining Room, groups can enjoy live music, elevated Kansas City culinary fare and prohibition-era style cocktails. The Majestic Restaurant is dedicated to keeping the tradition of Kansas City Jazz alive and inviting groups to experience the city through its music.
Detroit, Michigan
The birthplace of Motown keeps its legacy alive with artists from all over the world performing in the Motor City. Also known as Hitsville, U.S.A where producer Berry Gordy recorded immortal talents such as Diana Ross & the Supremes, Smokey Robinson & the Miracles, Stevie Wonder and the Temptations, the Motown movement was not simply music in Detroit. Motown music becoming mainstream united people in a time when the city was one of the most socially and racially volatile cities in America. Detroit's contribution to music, history and social progress created an everlasting impact – younger generations continue to download Detroit's classic hits.
Motown Museum
Founded by Esther Gordy Edwards in 1985, music fans travel from around the world to stand in the same space as their favorite artists and American music legends in her younger brother's creative space. Studio A is one of Southeast Michigan's most revered tourist destinations. Visitors can stand in the same space and breathe the same air as some of the most influential and iconic American music legends.
Chicago, Illinois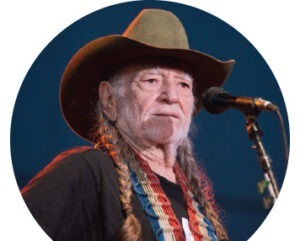 With the diaspora of African Americans migrating North and influencing the music cities along the Mississippi River such as Memphis and St. Louis with southern jazz and gospel in the early 20th century, many musicians headed all the way up the river to Lake Michigan and made their careers in Chicago. While big bands were the trend of the 1920s with legendary band leaders such as Benny Goodman who made his debut in the recording studios and stages of Chicago, the jazz sound began becoming a part of the identity of the city and was led by iconic black musicians.
Chicago also led the way for female musicians to be seen. Thelma Terry and Her Playboys, formed in 1927, was arguably the first nationally recognized American jazz band to be led by a woman. Mahalia Jackson arrived to Chicago at the young age of 14 before emerging as one of the most influential vocalists and pioneers of blues gospel of the 1930s and 1940s.
Thalia Hall
Groups can meet and absorb turn-of-the-century Chicago with historical venues such as Thalia Hall. Built in 1892 as a multi-purpose facility including mom-and-pop stores, housing and a community hall for musical performances, Thalia Hall continues to be a pillar establishment of Chicago and a place where groups can meet, eat and experience live music.
Austin, Texas
Country music legends have cut their teeth in Austin, Texas before becoming national icons of Americana culture. Names like Hank Williams, Johnny Horton and George Strait and his Ace in the Hole band developed and evolved their sounds in the clubs of Austin starting back in the 1940s. Austin continued to be a hub for musical genius as the 1970s saw a migration of musicians like Janis Joplin and Willie Nelson flock to the city. Willie Nelson had a polarized fan base – conservative country music fans and liberal college students who related to some of Nelson's more "hippie" references in his lyrics.
Read More: Texas: Lone Star F&B
The shift from country-centric to a more progressive vibe in Austin's music scene continued and eventually came to be known as "country rock." Pioneers such as Jerry Jeff Walker, Marcia Ball, Ray Wiley Hubbard were instrumental in keeping country music up to date with the changing of the times. Austin's openness for artistic freedom allowed for genres such as Tejano music to be integrated into the country music scene with bands like the Texas Tornados winning a Grammy for Best Mexican/American Performance in 1990.
Texas Music Museum
Austin's claim to fame is being the "Live Music Capital of the World" as they market their music museum that has been collecting items from Austin's music history for 40 years. Groups can come and tour the museum and attend live music in either the indoor our outdoor spaces as the museum has expanded to be able to add to its already impressive collection of country music relics.
Tennessee Vibes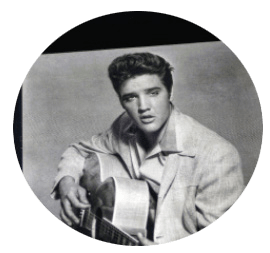 Nashville and Memphis have long been known as musical magnets for talent and hosted some of the most iconic musicians to hit the airwaves. That creative spirit pervades the cities and enhances gatherings that leverage those cultural touchstones.
Nashville and Memphis, Tennessee
Visitors are guaranteed excellent music when visiting Nashville, a city that has earned its moniker of "Music City."  Beginning in the late 1700s with fiddles and celebrity politician Davy Crockett, musical artists and groups flocked to Nashville and a proverbial kingdom of music was born and nationally recognized.
The first internationally touring music group from Nashville was the African American group Fisk Jubilee Singers from Fisk University. After slavery was abolished, the University dedicated itself to educating former slaves and the Fisk Jubilee Singers helped bring awareness to the university and Nashville as a city of musical and social progress.
In 1925, the Grand Ole Opry broadcast from WSM radio was launched and solidified Nashville's reputation as Music City. Broadcasting live every week to this day, it continues to launch the careers of country music stars. Almost one hundred years after its first broadcast, Grand Ole Opry and Nashville continue to make musical and social waves with music.
Closer to the Mississippi River is Memphis, a city equally famous for its music legends and blues, soul and rock 'n' roll. Elvis Presley, Johnny Cash and Isaac Hayes all called Memphis home and modern artists such as Justin Timberlake and Oscar-winning musical group Three 6 Mafia continue to record and perform at some of the most sold-out music festivals in The South.
Country Music Hall of Fame
Groups can hold events at iconic staples of Nashville music culture in this museum filled with country music history and items owned by its biggest stars. With a collection of thousands of platinum country albums displayed on the wall, a chronological educational layout of its history and iconic personal collections such as guitars played by Jimmie Rodgers, groups can experience Nashville amongst the museum's displays of musical greatness. A must-see: Elvis Presley's Gold Cadillac with gold guns installed above the front headlights.
"All of the money that comes into the museum goes directly back into supporting our mission. We do a lot of that to just continue growing into the next generation of country music."
– Kelsey Renier, event sales manager, Country Music Hall of Fame
Kelsey Renier, event sales manager for the Country Music Hall of Fame, explained how not only is the museum a representation of the cultural and historical significance Nashville has been and continues to be, but also as a pillar of the community with charitable programs and outreach.
"All of the money that comes into the museum goes directly back into supporting our mission," says Renier. "We do educational programs for kids in the Metro Nashville School District. We teach kids how to play guitars, how to write songs…we do a lot of that to just continue growing into the next generation of country music."
Blues Foundation's Blues Hall of Fame
The Memphis foundation began collecting recordings and writings as well as officially recognizing individuals since 1980, but in 2015 the construction project holding a "monumental artifact collection effort" opened in 2015. With priceless blues memorabilia such as B.B. King's guitars, photos of Junior Wells teaching Mick Jagger to play the blues harmonica and Lead Belly's bow tie, groups can learn about Memphis's blues roots. The National Civil Rights Museum is appropriately directly across the street should visitors want to continue their education about the significant impact African Americans have made in every facet of American culture, from music and art to legislature and progress in social justice.
This article appears in the November 2023 issue. You can subscribe to the magazine here.