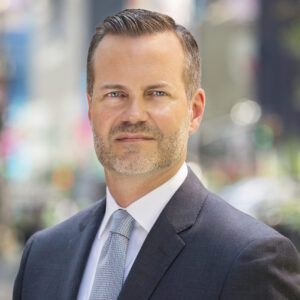 Name: Fred Dixon
President and CEO, NYC & Company
Co-Chair, Meetings Mean Business Coalition
What did you experience over the last wild year as an industry leader in New York City?
When I became co-chair of the Meetings Mean Business Coalition (MMBC) in January 2020, I don't think any of us could have predicted the full extent of the crisis we were about to face as a world and as an industry. As it became clearer just how devastating and prolonged this would be, we at NYC & Company shifted our focus to serve as a conduit and guide to our member businesses, meeting planners and stakeholders, keeping them updated and engaged on New York City's latest public health updates, shutdowns and restrictions. It was critically important to help our local tourism and hospitality industry navigate these rocky, ever-changing seas during one of the most challenging travel crises of our lifetimes and to steer the ship toward what we know will be a gradual but certain recovery. That included encouraging New Yorkers to do their part by patronizing local hospitality businesses.
From a national level, with the U.S. Travel Association and MMBC's leadership, to a local level, where we formed The Coalition for NYC Hospitality & Tourism Recovery, the last year has shown just how important collaboration and partnership is for our industry. The industry has come together to speak with a united voice at every level and that important work must continue.
With ongoing restrictions on large gatherings and international travel still an open question, it is likely that business travel, meetings and conventions will continue to be challenged as we move towards recovery, but the sentiment to gather again is as strong as before. That is all the more reason we must continue to show that in-person meetings and conferences can safely and successfully take place in New York City and across the country, and just how critical these events will be to our long-term success and economic recovery.
How was MMBC able to influence the national conversation and what still needs to happen to prepare for the next threat?
Effective advocacy has always been, and will continue to be, grounded in the industry's outstanding ability to adapt to changing circumstances and overcome challenges. While none of us could have foreseen the impact of Covid-19, we did not hesitate to come together—united as one industry with one voice under the banner of MMBC. In partnership with U.S. Travel Association, Events Industry Council, Live Events Coalition and others, we hit the pavement day after day to ensure that government leaders were aware of our industry's specific needs regarding immediate relief and long-term recovery. We leveraged our combined resources and tapped into the relationships we have as leaders and ambassadors of the industry. All the while, we helped to amplify actions the industry was taking in communities hard hit by the pandemic and supported efforts to revamp health and safety guidance.
As vaccine distribution continues and organizations demonstrate how to meet safely and effectively, we are encouraged but not out of the woods yet. Today, we remain steadfast in our dedication to reclaiming the industry's permission to operate—which will happen by engaging with key decision makers outside of the industry. We will motivate these leaders to act by unapologetically reinforcing the value that our industry brings to people, businesses and communities.
A new APCO Insight survey shows that business travelers are eager to return to face-to-face meetings again. How can meeting professionals assure them—and their risk managers—that it is safe?
An ongoing commitment to health and safety is key to the return of face-to-face meetings, from planners and delegates to suppliers and everyone in between. The meetings industry has been a leader and an early adopter in showing that in-person meetings can happen in this new reality, and this year's GMID really celebrates all that we as an industry are doing to Meet Safe. In New York City, many venues and hotels have implemented their own best-in-class practices, and we at NYC & Company launched a Stay Well Pledge last year, inviting tourism and hospitality businesses and guests to commit to wearing masks, practicing physical distancing and frequently washing and sanitizing hands to help the five boroughs safely reopen. To effectively resume gathering in person, something we all have missed, we must remain steadfast in these commitments.