IACC reimagines lunches and breaks
We all know things will never be exactly the same again. That we've changed as individuals, that the realities of meeting in the wake of a pandemic will dictate what works, what will be accepted and what can—at the same time—lift the experience of in-person gatherings to a level that justifies our nostalgia and longing for face-to-face.
It will be true in the ballroom. And even more true where we have always gathered for a contact high and a re-energizing that traditionally features caffeine, calories and networking.
Lunch breaks. Afternoon breaks.
How should they be redesigned going forward? International Association of Conference Centers (IACC) tackled this issue in two new guides available for download on its website. Recommendations and best practices contained in these guides—targeted to "smaller, more regional events ahead of larger conferences and trade shows"—are based on interviews and discussions with venues that have already reopened and hosted business events. Their aim: "to be a resource for enhanced protocols related to food and beverage service."
Give Us a Break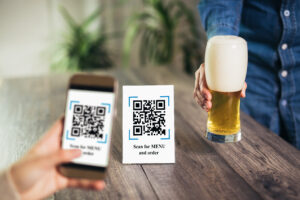 That mainstay of the conference venue, the shared refreshment break station, may go extinct—for the next 18 months, at least—says the expert panel of F&B professionals and the wider IACC community. "Variety reduction was not a concern," the guide states, "but instead the danger of no longer being able to offer a continuous grazing-style service throughout the day, was cited as being at risk."
Keeping groups in bubbles to reduce risk of cross-infection among different groups meeting at the same venue will likely be "a preferred approach beyond the immediate period and at least for the next 18 months."
Separating services areas for food and beverages is suggested as another way to avoid congestion and mingling outside of your bubble.
Individual wrapping and prepackaging of food items may stick around until local regulations relax, but that doesn't mean they can't be eco-friendly, the guide reminds us. One solution now available: Stackable tiffin-style, multiple-compartment packaging, made from bio-degradable material.
Prepackaging can offer benefits, it's noted. It reduces time spent at food stations, trimming lines; it also encourages attendees to spend the gained time by heading outdoors or to other serene nooks with their boxed snack for greater enjoyment. IACC thinks attendees will prefer outdoor settings in general until 2023, at least.
Another benefit: lower food waste, because "attendees do not overload plates," the guide asserts.
There's even less waste if attendees get to choose what they want in advance—and this option is more feasible than ever by using apps or a cloud-based, app-less solution that's loaded onto attendees' phones via QR code, Wi-Fi, email, links or through social channels. Automated dispensing by, say, bean-to-cup coffeemakers is also now controllable via apps for a touchless experience.
In for Lunch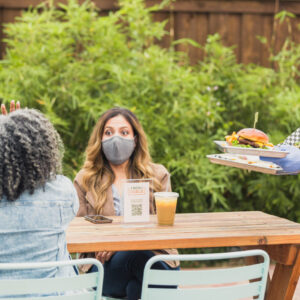 For the next 18 months or so, the biggest shift in mid-day meals will be away from venue dining areas and into the meeting rooms—or "taking lunch to the people," as IACC's A Guide to Reimagining Conference Lunch Breaks puts it.
Going even further, some venues may offer dedicated staff who do not serve or clear for other groups, as well as a "visiting" chef who finishes and presents meals for a wow factor.
If lunch comes prepackaged or in a box, environmentally friendly food wrapping and presentation remains important, as is avoiding single-use plastics as much as possible. The guide reminds venue kitchens that they must still make their creations visually appealing, even though they are not plated—no monochromatic presentations!
A final caution for planners: You might have to pay more for more personalized and dedicated service. The guide discourages venues from adding an overall Covid-19 surcharge to the bill, yet staffing surcharges—for a dedicated chef, for instance—might be coming. The guide advises, "For the mid-term at least, venues should consider plans for charging for enhanced experiences. Some changes to the service style can be considered an upgrade for the attendee and might be priced and marketed accordingly."