Founder Herve Humler discusses exciting new changes
Quite literally, Herve Humler has watched The Ritz-Carlton Hotel Company rise from the ground up. One of the founders of the luxury brand, Humler has been centrally involved as it's made many changes over the years while maintaining the same central core values.
"Back in 1983, we founded The Ritz-Carlton to set the gold standard for luxury hospitality," says Humler, president and chief operating officer. "We worked to create a service culture where our ladies and gentlemen were empowered to provide unrivaled experiences for our guests.
"At the beginning, luxury was defined by traditional luxury experiences, and guests wanted a similar experience in each hotel. The luxury customer has evolved, and so has The Ritz-Carlton. We now create unique destination-inspired experiences with a clear sense of place, including The Ritz-Carlton, Dove Mountain in Tucson, Arizona, and The Ritz-Carlton, Bachelor Gulch in Beaver Creek, Colorado."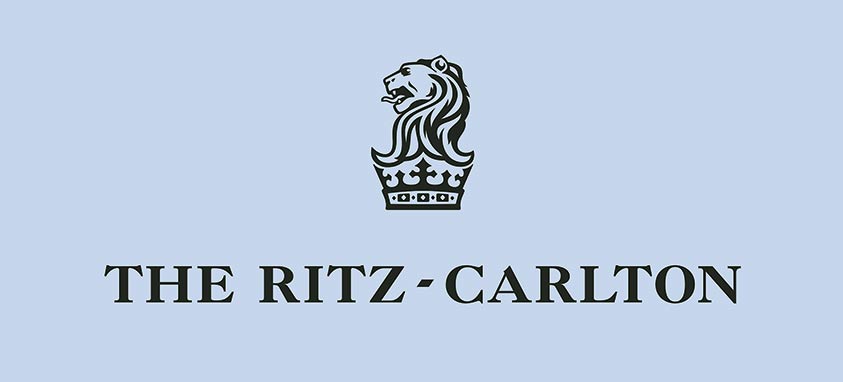 A Journey of Evolution
Though originally exclusively a hotel company, The Ritz-Carlton—now a subsidiary of Marriott International—has developed several extensions, including residences, destination clubs, Ritz-Carlton Reserve, retail, golf clubs, a leadership center and Community Footprints, a philanthropic foundation.
During the past 10 years, the brand has been on a "journey of evolution," Humler says, noting that the brand's design strategy, locations of new hotels, service style and formal dining experience, among other things, have been redesigned, reinvented or replaced.
"We believe that as an iconic brand, it is our responsibility to provide thought leadership to drive change in the luxury and hospitality arena," Humler says.
This activist approach has resulted in unprecedented growth that has included branching out on all fronts, including significant expansion in Asia. The brand now operates more than 90 properties around the world and has more than 30 under development.
Symbolic of the recent changes, in September The Ritz-Carlton unveiled a newly designed brand logo and brand voice that will be implemented across all guest touch points over the next year. This marks the first time that any changes have been made to the lion and crown logo, and reflects the company's efforts to clarify, simplify and amplify the brand's identity for a new generation of guests throughout the world.
"Today we celebrate a defining moment in the legacy of The Ritz-Carlton with an updated brand logo and a new [shade of] blue," Humler said when announcing the change.
A Hands-On Approach
Much of the company's success stems from Humler's hands-on approach and strong connection to employees.
"My leadership style is hands-on and my goal is to create an atmosphere of service excellence by our 40,000 ladies and gentlemen around the globe," Humler says. "By empowering them daily, they are the point of contact for our guests.
"They need to know that I trust the decisions they make—it is critically important to get a true sense of the pulse of our business. I like to spend as much time with employees as I can—dine with them, attend their meetings and get a true sense of the pulse of our business."
When he visits properties, Humler makes a point of reviewing not only business financials, but also customer and employee feedback and tracking scores.
Boosting Meeting Planners
Humler contends that technology, curation of authentic localized experiences and connecting with employees are currently the main influences on luxury meetings.
The brand created Chime, a dedicated app for meeting planners that allows them to communicate with their conference concierge by using an online menu of options on their mobile devices.
"Also, across the industry and around the world, there is a growing hunger from consumers for authenticity, local experiences and content, knowledge, real relationships, customization and personalization," he says. "The key is connecting with employees.
"Selling a meeting room with audiovisual equipment, and food and beverage is not enough. Meetings planners host events with specific goals in mind, whether it be inspiring customers or retaining talent. The Ritz-Carlton partners with our customers to create stronger relationships with their attendees."
Summing Up
While The Ritz-Carlton has a rich legacy, Humler feels that it's living, rather than carved in stone.
"Instead of viewing legacy as something that brands inherit, The Ritz-Carlton believes that the more powerful form of legacy is one that is written by brands in the present—the ones writing history, not just reading from it every day," he says. "The purpose and values of the brand have not changed; R-C still strives to create precious memories and to meet the tastes of a new generation of customers."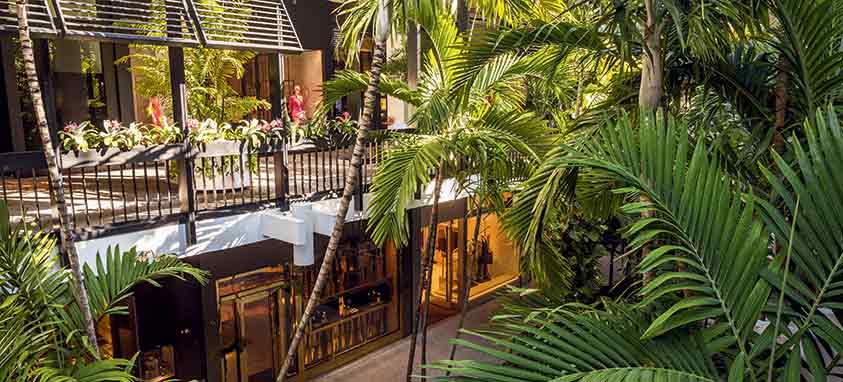 The Ritz-Carlton, Bal Harbour, Miami
Recent Openings
The Ritz-Carlton opened properties in the following locations during the past 18 months.
-Aruba: Just steps from Aruba's famous Palm Beach; 320 guest rooms, four dining outlets; spa with 13 treatment rooms;10,000 sq. ft. of meeting space.
-Bal Harbour, Miami: Set along a pristine, white-sand beach near Miami Beach, overlooking the Atlantic Ocean; 124 guest rooms; 10,000 sq. ft.
-Bangalore, India: One of the newest five-star hotels in this high-tech epicenter; 277 guest rooms; seven restaurants and lounges; 12,917 sq. ft.
-Cairo: Set downtown between the Nile and Tahrir Square; afternoon tea service; traditional spa therapies; 236 guest rooms; 8,072 sq. ft.
-Chicago: Luxury hotel set atop Water Tower Place on historic Gold Coast; 437 guest rooms; rooftop lounge; locally inspired restaurant; pool; 25,000 sq. ft.
-Herzliya, Israel: Situated above the blue waters of the Mediterranean Sea; 197 guest rooms; stunning marina views; rooftop pool; 4,306 sq. ft.
-Kyoto, Japan: Sits serenely on the banks of the Kamogawa river, with sweeping views of famous Higashiyama mountains; 134 guest rooms; 4,306 sq. ft.
-Macau: All-suite hotel in the heart of the entertainment complex; 236 guest rooms; Lai Heen offers Cantonese dishes in an elegant setting; 55,000 sq. ft.
-Mandapa, Bali: Verdant rice paddy fields, meandering pathways, gently rolling hills and the soothing Ayung River set a stunning backdrop at this property in the town of Ubud; 60 guest rooms, 1,690 sq. ft.
-Nusa Dua, Bali: The Indian Ocean provides mesmerizing backdrop on the southern tip of Nusa Dua; six dining options; 313 guest rooms; 9,000 sq. ft.
-Nanjing, China: Scheduled to open Dec. 15 with 329 guest rooms; located in Xiejiekou, the central business district of this ancient Chinese capital city; 14,477 sq. ft.
---
Herve Humler
Family: A native of France, Humler lives in Washington, D.C., with wife Martha and their two children.
Education: Baccalaureate degree from the University of Abidjan, on the Ivory Coast
Career: President and chief operating officer for The Ritz-Carlton Hotel Company; previously served as the brand's global chief operations officer and head of the international region, and has held senior management positions at several of the brand's properties; before joining The Ritz-Carlton, worked for Hyatt Hotels, InterContinental Hotels Group and The Princess Hotel in Bermuda.