Acquisition of FRHI highlights tremendous growth
AccorHotels continued its aggressive worldwide expansion in 2015 by opening 228 hotels and 36,000 guest rooms while spreading into new geographical areas.
Some 45 percent of the properties unveiled are in Europe, Middle East and Africa, 39 percent are in the Asia-Pacific region and the rest are in Latin America and North America.
The Paris-based company's biggest news, however, was the purchase of FRHI Hotels & Resorts, consisting of three prestigious luxury brands—Fairmont, Raffles and Swissotel—in December for $2.89 billion ($840 million in cash and 46.7 million Accor shares, worth $2.05 billion). The transaction is expected to close in mid-2016, and until then, AccorHotels and FRHI will operate as separate companies and manage business affairs as usual.
The deal was reached with the FRHI ownership group, consisting of Qatar Investment Authority, Kingdom Holding Company of Saudi Arabia and Oxford Properties, an Ontario Municipal Employees Retirement System company. It came during a time of consolidation and high-stakes competition for luxury properties among major hotel companies. Marriott International bought Starwood Hotels and Resorts for $12.2 billion just a few weeks earlier.
FRHI's 3 Prestigious Brands
Together, the three FRHI brands will add 155 hotels and resorts (40 under development) to AccorHotels' portfolio, which includes such legendary properties as The Plaza Hotel in New York City, Fairmont San Francisco, Fairmont Grand Del Mar in San Diego, The Savoy in London, Le Royal Moncau-Raffle Paris, Fairmont Banff Springs in Alberta and Raffles Singapore.
FRHI's properties are spread across 34 countries and five continents, including 42 in North America, 28 in Asia-Pacific, 26 in Europe, 17 in Africa/Middle East and two in South America. Fairmont has 16 hotels in the United States, along with 56 others scattered throughout North America and other parts of the world. Swissotel has 34 properties, including one in the United States (Chicago). The 12 Raffles hotels are in Europe, Asia-Pacific and Africa/Middle East.
It seems clear that AccorHotels has every intention of keeping the three FRHI brands intact. In fact, FRHI teams are expected to bolster AccorHotels' expertise in the luxury segment and provide it with new goals through targeted, value-creative expansion.
"This is an outstanding opportunity to add three prestigious brands—Fairmont, Raffles and Swissotel—to our portfolio, and a great step forward for AccorHotels," said Sebastien Bazin, chairman and CEO of AccorHotels, in a statement. "It offers us robust and global leadership in luxury hotels, a key segment in terms of geographic reach, growth potential and profitability, for long-term value creation."
"In addition, the deal allows us to strengthen our human capital with FRHI's widely respected and talented global workforce, which has a proven track record in operating and marketing luxury hotels."
Expected Revenue Gains
AccorHotels expects to generate about $93 million in revenues and cost-savings from the acquisition thanks to maximization of hotel earnings; increased efficiency of sales, marketing and distribution channel initiatives; and optimization of support costs. Also, major improvements are expected in customer data, because of the integration of customer loyalty program bases, which include 3 million members, 75 percent of which are North Americans.
The company is known worldwide for its elite hotel brands, and two of the most popular are Sofitel, a luxury brand, and Pullman, an upscale brand. AccorHotels has more than 500,000 hotel rooms, divided among some 3,800 hotels in 92 countries, and plans to add 160,000 additional rooms by 2020.
In addition to the FRHI purchase, last year AccorHotels broadened its horizons by helping to open Mama Shelter Los Angeles, the first of its brand in the United States. In October 2014, AccorHotels acquired a stake of about 35 percent in Mama Shelter, a group of youth-oriented, lifestyle hotels designed by world-renowned Philippe Starck. Mama Shelter properties also can be found in Istanbul and four cities in France—Bordeaux, Lyon, Marseille and Paris.
Zooming Forward
Looking ahead, expansion remains the name of the game for AccorHotels, which views the purchase of FRHI as a move to strategically position itself for future growth.
"This major acquisition demonstrates [AccorHotels'] agility in a fast-changing industry and will allow us to more effectively support our guests, clients and hotel owners," Bazin said. "Through it, we are positioning ourselves as a key player in the current industry consolidation process while maintaining substantial leeway to implement our transformation plan."
---
New & Renovated AccorHotels
Accor continued venturing into new areas as it opened properties throughout the world in 2015, including several in North America.
Sofitel Washington DC Lafayette Square, a luxury property in one of the most exclusive areas of the nation's capital, completed a renovation of its 237 guest rooms and 6,000 sq. ft. of meeting space in July. The renovations celebrate links between Washington, DC, and Paris through design, color, fashion and history.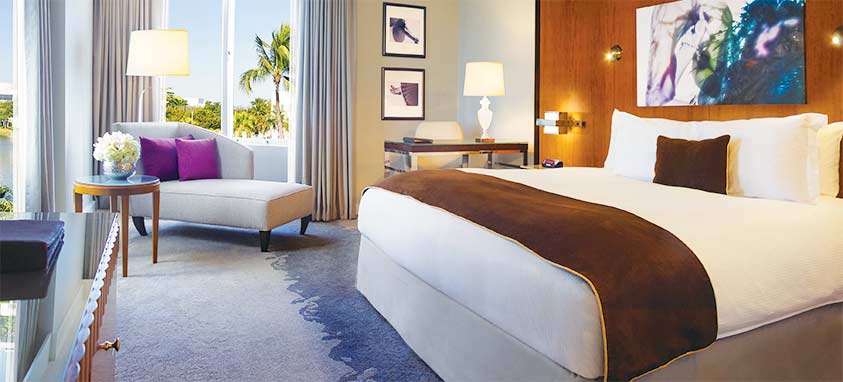 In November, AccorHotels introduced Pullman Miami Airport, the first Pullman in North America and 95th worldwide. Formerly Sofitel Miami, the 281-room rebranded property overlooks a blue lagoon and is near Miami International Airport (MIA), the Design District, Wynwood Arts District and South Beach. Rooms have been renovated as the first stage of the conversion. The hotel's 11,000 sq. ft. of meeting space includes a spectacular ballroom, chic banquet halls, private outdoor terraces and parlor meeting rooms.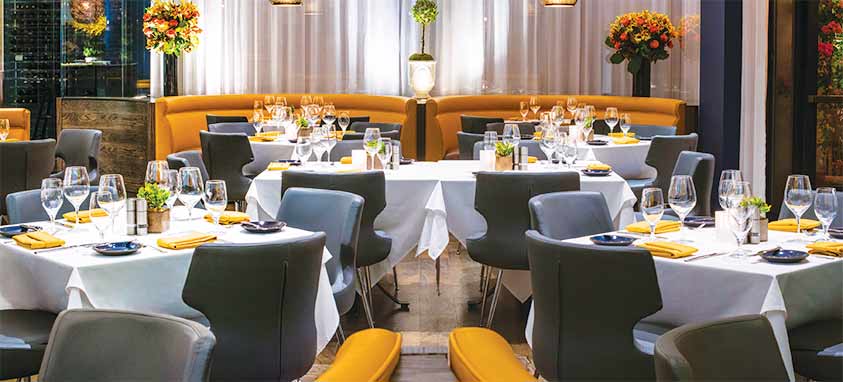 Sofitel Los Angeles at Beverly Hills opened two new dining areas, both located within Esterel Restaurant, at the end of July. Le Jardin, designed as a French garden patio, is an extension of Esterel's indoor space and features contemporary lighting, fountains and a Provencal-inspired herb garden. The Aviary provides a unique environment that includes overhead bird cages. The property offers 295 guest rooms and 12,000 sq. ft. of meeting space.
The vibrant Mama Shelter Los Angeles, with in-room iMacs, free Wi-Fi, a quirky gift shop and a surplus of inviting public space, opened in Los Angeles last year on the corner of La Cienega and Beverly Boulevard, opposite Beverly Shopping Center. The 70-room hotel targets creative, eclectic types seeking affordable, cutting-edge experiences. It offers 7,000 sq. ft. of meeting space.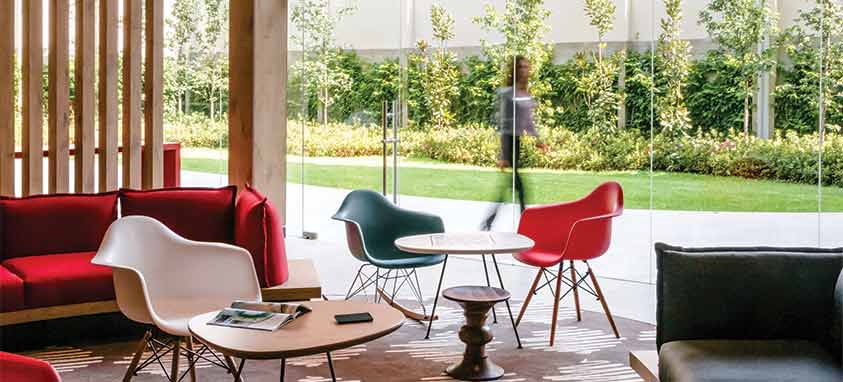 Ibis Mexico Alameda Hotel, the economy brand's flagship property in Mexico, debuted in December on the main avenue in Mexico City, Avenida Juarez. Boasting 144 guest rooms, it's just 10 minutes from Palacio de Bellas Artes and Zocalo. The property also has a restaurant, bar, a meeting room and an all-you-can-eat buffet breakfast.
Located in Mexico City's vibrant Zona Rosa neighborhood, Ibis Styles Mexico Zona Rosa Hotel opened early last year with 79 guest rooms. It's 25 minutes from Mexico City International Airport (MEX) and is surrounded by museums, shopping centers, restaurants, bars and businesses. The hotel features a restaurant, a bar and free continental breakfast.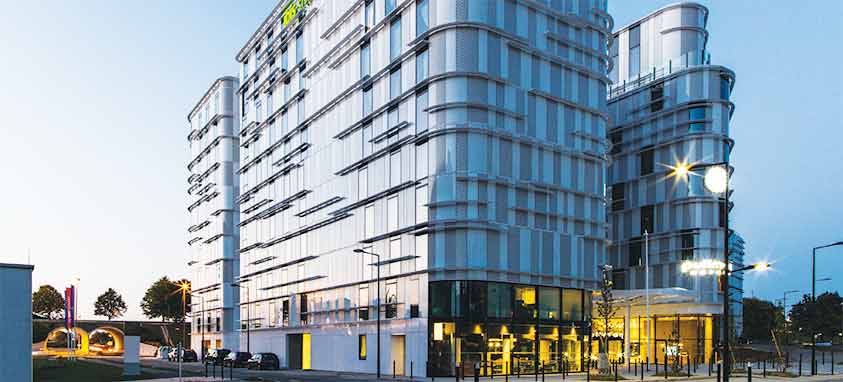 AccorHotels inaugurated two hotels in the Paris Charles de Gaulle Airport (CDG) hub in late November. The 305-room Pullman Paris Roissy CDG Airport (pictured) features a restaurant, lobby bar, indoor pool, sauna, Turkish bath, fitness room and 4,306 sq. ft. of meeting space. Ibis Styles Roissy CDG Airport boasts 304 guest rooms and a free breakfast, cozy bar, restaurant, fitness center and 431 sq. ft. of meeting space.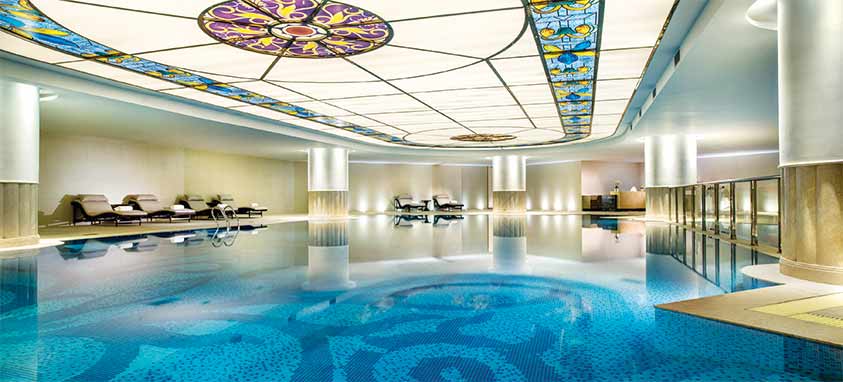 The company's first hotel in China, Sofitel Xining, was unveiled in June. Xining's high-speed rail link to Lhasa has boosted its interest as a business and leisure destination, and the world's largest inland lake, Qinghai, is an hour's drive from the city's center. The property has 492 guest rooms and 28,546 sq. ft. of meeting space.
Located 15 miles from Melbourne Airport (MEL), Pullman Melbourne on the Park hotel is in the heart of East Melbourne, Australia, within the city's main sports and entertainment district. It's directly opposite Melbourne Cricket Ground and features stunning views of Fitzroy Gardens, and Rod Laver Arena and Melbourne Park, home of the Australian Open tennis tournament. The property features 419 guest rooms and 15,715 sq. ft. of meeting space.