Trump National Doral Miami
By now, you know that meetings at golf, spa and hot spring resorts tend to draw more attendees. They offer a refreshing atmosphere, often in scenic or unusual settings where attendees enjoy activities, experiences and informal networking opportunities not available in more traditional settings.
The 20th century saw scores of notable golf resorts spring up across the country, followed in short order by scores of spa resorts—and then scores of resorts featuring both. We'll likely never know who came up with the brilliant idea of holding meetings at these resorts, but whoever it was is owed a tremendous debt of gratitude by today's meeting planners. That person helped take business gatherings out of hum-drum conference rooms and onto the links—allowing meetings to transform into experiences.
Clicking on the links
There are medieval illustrations showing a primitive type of golf as early as the 1300s, played by European royalty. It apparently took a few hundred years for the concept to cross the ocean, but when a group of five friends sat down to dinner in Yonkers, New York, on Nov. 14, 1888 and drew up plans for The St. Andrew's Golf Club (20 minutes north of New York City, in Westchester County), the game officially entered American culture.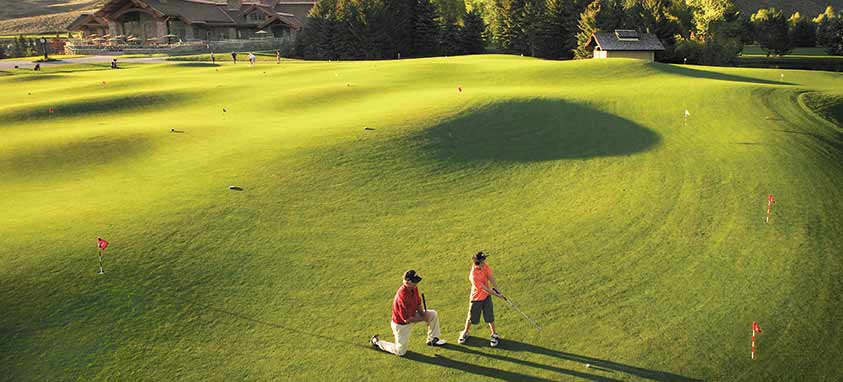 Sun Valley Resort, Idaho
One of the earliest golf resorts was Sun Valley Resort in Idaho. When its doors swung open for the first time on Dec. 21, 1936, it welcomed a host of people whose likes had never before been seen in Idaho. Among them were movie stars, international royalty, jet-setters and notable politicians. The resort bestowed an aura of glamour on a small, largely rural state that until then had been known mostly for potatoes. Sun Valley became one of the country's most beloved summer and winter vacation retreats—especially when its first golf course opened in 1938.
This June, a new and equally bold vision for the resort was unveiled with the opening of a completely renovated Sun Valley Lodge and brand-new spa. The lodge, which was the original building at the resort, saw renovations to all guest rooms, in addition to the lobby, restaurants and other guest amenities—and combined some of the smaller rooms to create suites with fireplaces. The spa is a 20,000-square-foot space, with relaxation lounges, a yoga studio and a fitness facility.
"Groups are looking for experiences that take attendees out of the meeting room and allow them to think more creatively," says Brent Gillette, director of sales at Sun Valley Resort. "Resorts with golf and spa options offer meeting planners the chance to create unique experiences for groups, whether team-building competitions on the golf course or unwinding and rejuvenating at the spa."
Trump National Doral Miami has one of the most famous owners in America—who just happens to be running for president (as of press time). However, this resort, known for the beauty of its sub-tropical landscape, was famous long before Donald Trump bought it in 2011. The Miami landmark, which opened in 1962, boasts five championship golf courses. The most famous of them is the Blue Monster, which became part of the PGA Tour when the resort opened. The course was redesigned and made even more challenging last year. The Jim McLean Golf School offers golfers advanced equipment to help analyze and improve their games. The Spa at Doral has 33 treatment rooms and more than 100 services and treatments available.
In the picturesque southeastern corner of Wisconsin, Lake Geneva has been a popular resort area for U.S. travelers since the late-19th century. It catapulted into international prominence in 1968, when Playboy mogul Hugh Hefner opened a Playboy Club resort on the lake—transforming a bucolic little town into a magnet for Hollywood glitterati. Grand Geneva Resort & Spa came along in 1994. It has an extensive golf education program, along with two championship courses. The Highlands course is a Scottish-style set of links originally designed by Jack Nicklaus and Pete Dye, while the appropriately named Brute course runs for more than 7,000 yards—with 68 bunkers to further increase the challenge.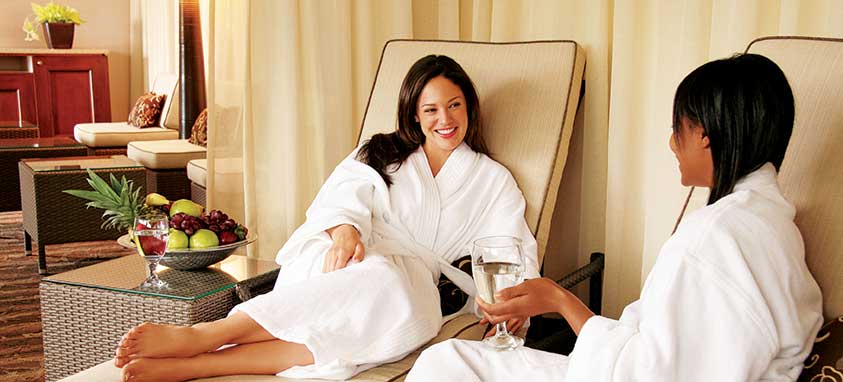 "Having a variety of recreational opportunities at your meeting is crucial," says Leslie Johnson, director of sales and marketing at Grand Geneva. "Incorporating golf and spa is ideal for creating team-building activities and leisure. Golf, of course, is also a great way to connect with a client or colleague on a personal level, and it really does help build relationships. And with activities such as golf and spa to enjoy after the meetings, you can count on an enthusiastic, cohesive group."
JW Marriott San Antonio Hill Country Resort & Spa
JW Marriott San Antonio Hill Country Resort & Spa opened in 2010 and already has a long list of awards and distinctions. It's a piece of Hill Country paradise, situated on 600 acres of rolling hills just outside one of America's most colorful cities. With 917 guest rooms and 265,000 sq. ft. of event space, it's the largest JW Marriott property in the world. TPC San Antonio offers 36 holes of championship golf, and post-golf kinks can be worked out at Lantana Spa. There's also a 6-acre waterscape with a lazy river and seven dining options.
Soak Your Stresses Away
The water at White Sulfur Springs, West Virginia, has been attracting visitors since 1778. Today, the mineral water at The Greenbrier allows meeting attendees to relax and reinvigorate themselves for the next day's meetings. These Colonial-style buildings, which sit on the 10,000-acre property in the Allegheny Mountains, have hosted 26 U.S. presidents. In addition to the mineral spa, the resort has five golf courses, a casino, nine restaurants and such a vast menu of recreational opportunities that it would take a month to squeeze in all of them.
The Osthoff Resort in Elkhart Lake, Wisconsin, has a long history, as well. German entrepreneur Otto Osthoff and wife Paulina opened the resort in 1886. Throughout the early 1900s, Elkhart Lake and The Osthoff enjoyed boom times fueled by visitors who came by train for long summer holidays (along with some noted criminals of the day, including prohibition-era bootleggers). Today, the resort is again thriving, propelled this time by the opening of its world-class Aspira Spa in 2005. Aspira specializes in holistic treatments using seasonal plants and water from the lake. It was named one of the top 100 spas of 2014 by Spas of America.
Aptly named Red Mountain Resort in Ivins sits amid the red-rock magnificence of southern Utah's scenic canyons and arches, convenient to both Zion and Bryce Canyon national parks. Known for its spa treatments and classes, Sagestone Spa & Salon offers several one-of-a-kind treatments, emphasizing indigenous desert botanicals, Utah honey, mineral-rich muds, clays and salts. Guests are enveloped in beautiful, inspiring surroundings that encourage out-of-the-box thinking and intimate shared experiences not available in more-standard meeting settings.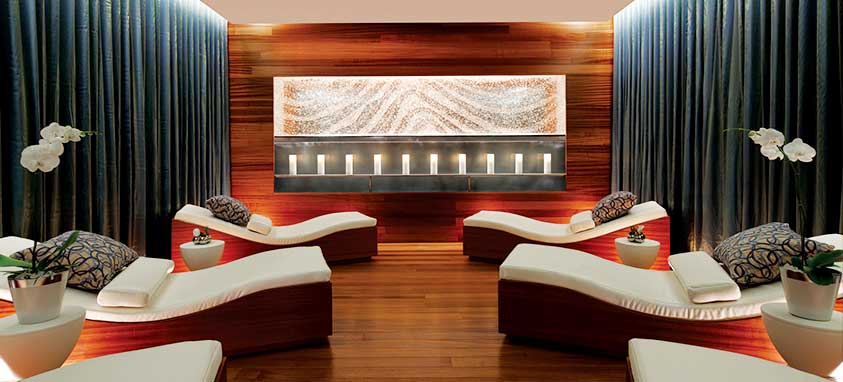 Vdara Hotel & Spa, Las Vegas
When Vdara Hotel & Spa, in Las Vegas' CityCenter development, opened in 2009, it instantly became one of the city's most distinctive resorts. For one thing, it's a non-gaming, no-smoking luxury resort. For another, it partnered with prestigious skin-care brand Espa to create the first Espa-branded spa on the West Cost. Golf privileges are available at nearby Shadow Creek.
Espa at Vdara covers more than 18,000 sq. ft. on two levels, including a salon and fitness facility. With wooden floors and waterfalls, it's the first Las Vegas spa in the Green Spa Network, which works only with green retail partners.
"Planners tell us that access to a spa or a golf course makes any hotel more attractive for attendees, because it provides places for rejuvenation after the meetings," says Mary Giuliano, general manager of Vdara.
The history of The Lodge at Vail, A RockResort in Colorado begins with the rise of the Rocky Mountains, setting the scene for the resort to open amid the mountains in 1962. The town of Vail features 13 golf courses, and guests of the lodge get exclusive access to Red Sky Ranch Golf Club. Red Sky features two championship courses designed by legends in their sport, player Greg Norman and course architect Tom Fazio. The courses wind through 800 acres of rustic ranchlands and provide stunning views of the Rockies from every hole.
Some Like it Hot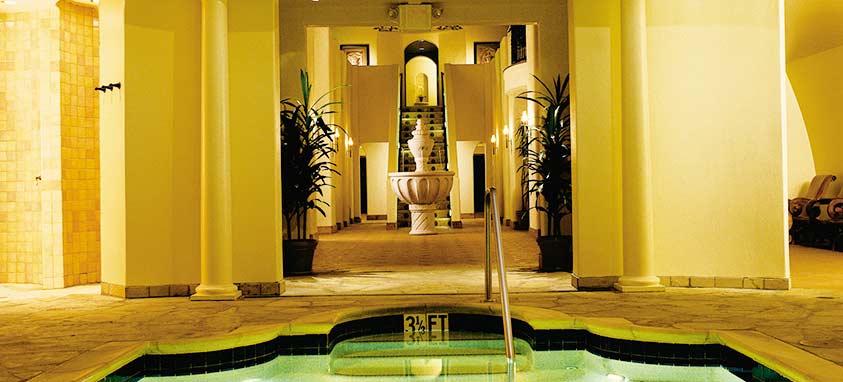 Fairmont Sonoma Mission Inn, California
The first people to use the spings at the site of Northern California's Fairmont Sonoma Mission Inn & Spa were native tribes of the region. In 1895, an Englishman named Capt. H.E. Boyes built a hotel on the site, which burned down in 1923. The current inn rose from the ashes four years later, in the heart of what was, by then, California wine country.
Today, the property has the 40,000-square-foot Willow Spring Spa, a golf course, nationally renowned Sante Restaurant and warm mineral springs, all in proximity to the lush hills and historic towns of wine country.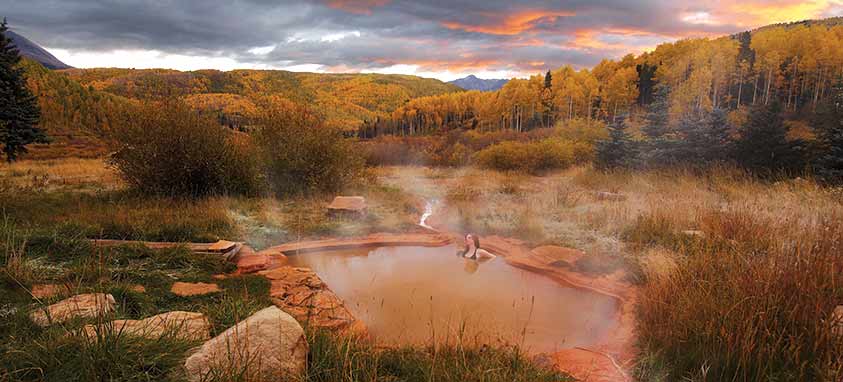 Dunton Hot Springs, Colorado
At Dunton Hot Springs in Dolores, Colorado, you can hold your meeting in the middle of a ghost town—and relax in a spa that was formerly a Pony Express depot. The town dates back to 1885, when it was a mining camp with a population fewer than 50. The people left when the mine ran out of ore in the early 1900s, and two brothers bought the entire town in 1918 to operate it as a cattle ranch. It closed down in the 1990s, and Dunton Hot Springs was turned into a resort in 2001. It now offers the opportunity to hold your meeting amid ancient springs, with some of the most beautiful scenery in America as your backdrop.
Chena Hot Springs Resort, 60 miles northeast of Fairbanks, Alaska, owns the distinction of being the northernmost hot springs in North America—and perhaps in the world. It's also one of few places in America where you can soak in hot, steaming springs while surrounded by ice and snow. The springs were discovered in 1905 by two gold-mining brothers, one of whom believed the waters could help his rheumatism.
By 1911 the property boasted a stable, bathhouse and 12 small cabins for visitors, and was on its way to becoming one of the premier resorts of interior Alaska and a favorite getaway for residents of Fairbanks. Today, Chena Hot Springs attracts visitors for the curative powers of the hot waters, stunning beauty of the surrounding mountains, cozy comfort of its Alaskan-lodge ambience and unique recreational and wildlife experiences afforded by its location, among them dog-sledding, snowmobiling and snow-coach tours in which visitors explore the winter wilderness in enclosed, heated comfort.
From late August through early May, Chena boasts amazing views of the aurora borealis. Mother Nature's colorful light show fills the sky with iridescent hues that transform into moving shapes and shades right before one's eyes. Watch it while sitting in your bathing suit in the hot springs.
Best of Both Worlds
Some properties take both golf and spas to such high levels that it's hard to know whether to call them golf resorts or spa resorts.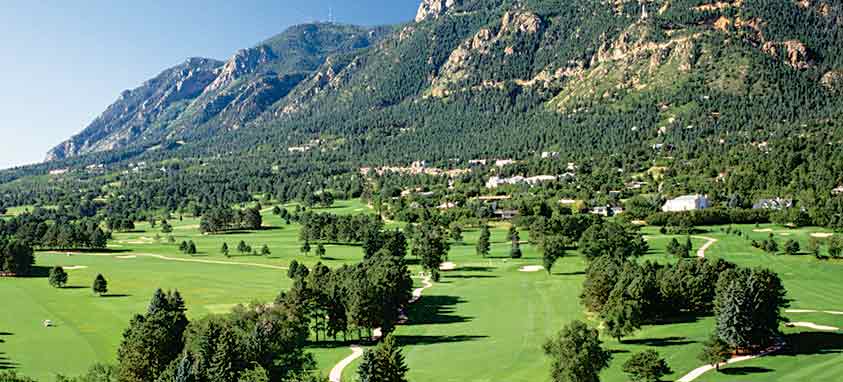 The Broadmoor, Colorado Springs
The Broadmoor, surrounded by the Rocky Mountains and the grandeur of Pike's Peak in Colorado Springs, has been one of America's grandest resorts since it opened in 1918. The resort's original golf course (now part of the East Course) was designed by Donald Ross—and the spa was one of the few in the country open to both men and women at the time.
There are now three championship golf courses, each showcasing the beauty of the Rockies. The Spa is a Forbes Five Star facility, with 40 treatment rooms and innovative therapies. The resort combines Italian Renaissance with Old West in its decor and design, and also features Penrose Room, Colorado's only Forbes Five Star, AAA Five Diamond restaurant (one of 16 onsite eateries) and one of the world's most extensive collections of American Western art.
Your attendees can also take an unforgettable ride during a stay at The Broadmoor. Pikes Peak Cog Railway in nearby Manitou Springs takes passengers on a 14,115-foot, three-hour trip to the top. Spectacular doesn't even begin to describe the experience. The train tilts slightly at several points, and you can clearly see the curvature of the Earth beyond dramatic gorges, mountains and valleys. When you reach the top, you're actually sitting above the clouds—and you can see into seven states. Then you can go in the gift shop atop the mountain, Pikes Peak Summit House, and enjoy its famous warm donuts.
Regular flooding in Spokane Valley created Lake Coeur d'Alene around 15,000 years ago, providing what would become home to Idaho's Coeur d'Alene Resort. Duffers have the challenge of hitting the 14th hole's floating green (accessible only by boat) on links once described by Golf Digest as America's most beautiful resort golf course.
The resort's spa is no less beautfiul, with more than 60 treatments inspired by the natural surroundings, such as the waterfall massage and fragrant forest bamboo massage.
Stunning Red Rock Canyon is the backdrop for a round of golf at TPC Las Vegas, which is adjacent to JW Marriott Las Vegas Resort & Spa and open to guests of the luxury hotel, which also sports 10 onsite restaurants. The resort's Spa Aquae houses 36 treatment rooms and an outdoor hydrotherapy pool to sooth weary muscles after a day of meetings, golf and walking the Las Vegas Strip.
Meetings R&R
"We're seeing a definite trend in meeting planners looking for locations where their attendees can restore and rejuvenate during their meetings," says Mario Bass, director of sales and marketing at JW Marriott San Antonio Hill Country Resort & Spa. "It allows attendees time to exchange ideas and to return to the meeting room refreshed and inspired. It's nice for planners and attendees to stay at a property where they can walk to a golf course or spa without having to figure out transportation."
---
Spa Men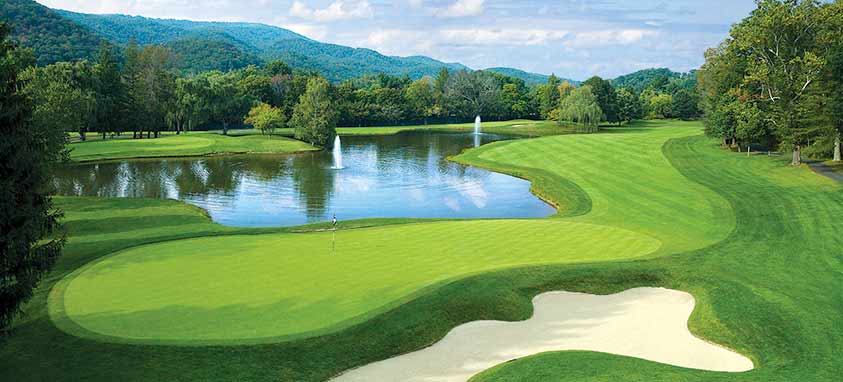 There's been a proliferation of anecdotal evidence over the last few years that interest in the spa end of golf and spa resorts is on the rise among males. A Smart Meetings reader survey showed the same trend.
Multiple comments from readers indicated that more men are requesting spa treatments instead of a round on the links—especially younger attendees. According to the survey, the 25–35 age group showed the least interest in golf resorts, with just 14 percent of planners citing millennials as being most interested in these properties.
That interest increased with age, with 27 percent of attendees aged 36–45 identified as having prime interest in golf, along with 35 percent from ages 46–55.
The shift is interesting, but doesn't necessarily represent a sweeping cultural change. Yet. (Who knows how many of those younger attendees will pick up more interest in golf as they get older?) Overall, 92 percent of males were said to be more interested in golf than spa treatments, so the links won't be replaced by expanded spas just yet.
Respondents also had the opportunity to list their favorite golf and spa resorts at which to hold meetings. While there were too many to include, there were some clear favorites mentioned multiple times, such as Wynn Las Vegas; Encore Las Vegas; JW Marriott Phoenix Desert Ridge Resort & Spa; The Broadmoor in Colorado Springs; Carmel Valley Ranch in Carmel-by-the-Sea, California; Fairmont Kea Lani in Maui, Hawaii; La Quinta Resort in Palm Springs, California; PGA National Resort & Spa in Palm Beach Garden, Florida; and The Breakers in Palm Beach, Florida. It's no surprise to see so many sunny destinations atop the list.
---
Fore!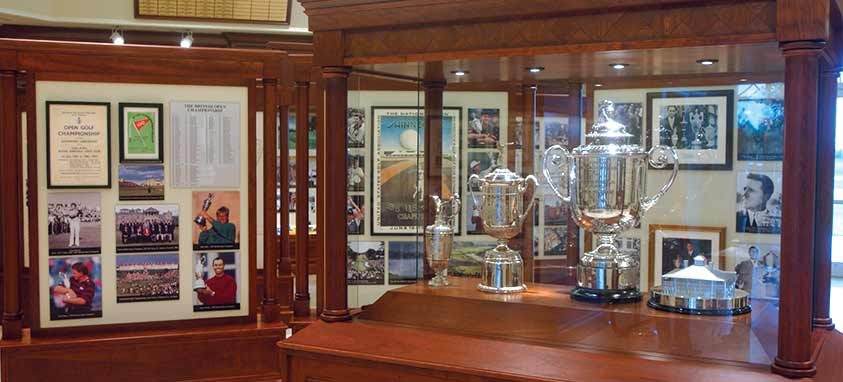 PGA Village, a well-known golf resort in Port St. Lucie, Florida, is home to the PGA Museum of Golf, which houses many treasures from various ages of the links' history:
–Trophies such as the original Wanamaker Cup donated by Rodman Wanamaker, founder of the PGA of America (and the historic department store chain bearing his name); the original Grand Slam of Golf trophy; and the Senior PGA trophy.
–The workbench of legendary Donald Ross, one of the world's most famous designers of golf courses and golf clubs.
–The first printed book in which golf was mentioned—from the 14th century in England. You'll see hand-bound books from those days with hand-drawn art, as well as old golf-related drawings, illustrations and lithographs in the Probst Library.
–Pop culture items from the early 1900s, including quirky board games such as Tournament Golf Game: It's Just Like Golf…Without the Walking!