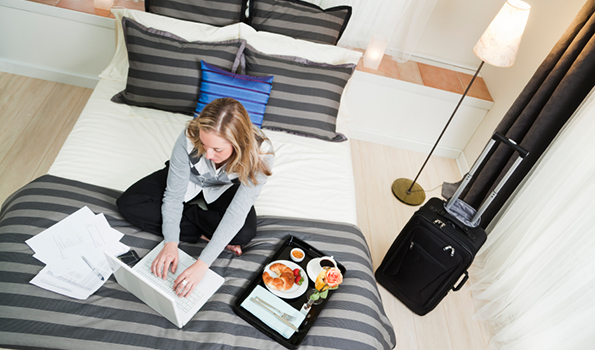 A report that focuses on the quality of Wi-Fi at hotels in a particular geographical area and whether in-room Wi-Fi is free of charge ranked the U.S. in the 21st percentile of the 50 tested countries on Hotel WiFi Test.
Average or adequate Wi-Fi is expected to provide a download speed of at least 3Mbps and an upload speed of at least 500 kbps according to the report. In comparing hotel Wi-Fi in the United States, Asia and Europe, it was determined that South Korea and Japan were at the top of the list with a respective Wi-Fi quality of 92 and 84.9 percent. One of the worst cities for high-quality hotel Wi-FI was Albufeira, Portugal, at 14 percentage points lower than the next worst city.
Portland and Seattle topped the list of U.S. cities with some of the best quality Wi-Fi speeds and in-room Wi-Fi at hotels. More than 4,000 cities have results on the site worldwide with more than 200 hotels in Manhattan and 83 in San Francisco alone.