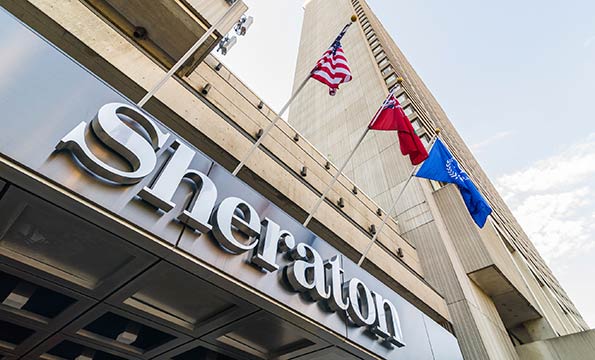 Facing mounting financial challenges, Starwood Hotels and Resorts Worldwide, Inc. might be on the verge of a merger or buyout, according to Bloomberg Business.
The $14 billion company has one of the worst stock-return and growth outlooks in the hospitality industry and may need to explore options including selling some of its lower-cost hotel brands; arranging a buyout with another company (possibly Wyndham Worldwide Corp.); or structuring a tax inversion with InterContinental Hotels Group Plc.
Starwood has a wide range of brands: luxury (St. Regis, W and Luxury Collection); upper-upscale (Sheraton, Westin and Le Meridien); and specialty select or mid-market (Aloft, Four Points and Element).
On March 26, the Federal Trade Commission gave clearance for an unspecified deal between Starwood and Senator Global Opportunity Offshore Fund Ltd., which is part of Senator Investment Group LP and is a Starwood stakeholder. This hedge fund doesn't typically take activist positions, but seeks to profit from corporate mergers and restructurings that are prompted by activist investors, and could stimulate their investment in Starwood.
Starwood's shares rose by 3.9 percent after the deal was announced.
The company is searching for a new CEO, but Adam Aron, the interim CEO, has said that he doesn't merely intend to be a "caretaker" until a new CEO is hired.