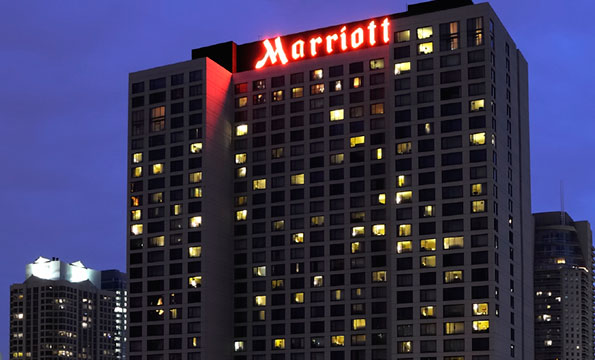 Marriott International, Inc. has been ranked the World's Most Admired Lodging Company by Fortune in its 2015 list. Ranking 37 out of the top companies across the globe, Marriott is the highest ranked hospitality company on the list, and the highest ranked company in its headquarters' region, which includes the District of Columbia, Maryland and Virginia.
Marriott ranked #1 in seven of nine key attributes of reputation identified by Fortune: people management; use of corporate assets; social responsibility; quality of management; financial soundness; long-term investment value and global competitiveness.
"Marriott's recognition as the most admired lodging company is a direct reflection on our associates who demonstrate our core values every day in our hotels around the world," said Carl Berquist, executive vice president and CFO for Marriott International. "We are honored to be named by our peers for our best-in-class brands, business model, strong leadership team and our corporate citizenship."
Fortune's Most Admired list is the definitive report card on corporate reputations. There is a precise methodology for determining which companies land on the list. Partnering with the Hay Group, the magazine carefully examines the Fortune 1,000—the 1,000 largest U.S. companies ranked by revenue— as well as non-U.S. companies in Fortune's Global 500 database with revenues of $10 billion or more. They develop 55 industry lists by asking executives, directors and analysts to rate companies in their own industries on nine criteria, from investment value to social responsibility.
To determine the top 50 Most Admired Companies overall, 4,104 executives, directors and securities analysts who responded to the industry surveys were asked to select the 10 companies they admired most. Anyone could vote for any company in any industry.
The complete list is featured in Fortune's March issue, out today. For further details, contact Fortune's Douglas Elam at 212-522-6841 or email douglas_elam@fortune.com.