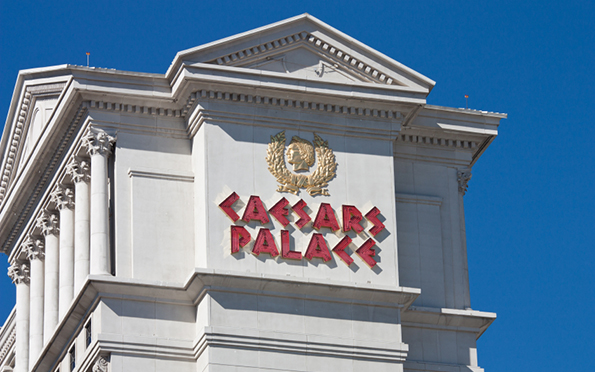 The Associated Press reports that Caesars Entertainment Operating Co., a division of Caesars Entertainment Corp., filed for bankruptcy protection in Chicago in order to address $18.4 billion in debt. The division owns and operates most of Caesars' 50 properties worldwide. The bankruptcy filing doesn't apply to the parent company, Caesars Entertainment Corp., nor does it apply to Caesars Growth Partners and Caesars Entertainment Resort Properties.
According to the AP, more than 30,000 people are employed at the debt-laden division's 38 casino-hotels, which includes Bally's and Caesars in Atlantic City, and Caesars Palace in Las Vegas. Caesars CEO Gary Loveman assured company employees that they will continue to receive compensation and benefits, adding that the casino-hotels will remain open for meetings and events, booked entertainers will perform, the company will pay suppliers, and customers will continue to accrue their loyalty points.
"I am very confident in the future prospects of our enterprise, which will combine an improved capital structure with a network of profitable properties," Loveman said in a statement.
Caesars Entertainment Operating Co. has been burdened by debt since January 2008 when Apollo Global Management LLC, TPG Capital LP and other investors bought the casino giant for $30.7 billion, using $6.1 billion of their own money and structuring the rest with $24.7 billion in debt. For months Caesars has been working on a reorganization plan that would turn the division into a real estate investment trust, however three junior creditor hedge funds owed $41 million contend the proposed plan isn't fair. To secure more favorable terms, they filed a petition Jan. 12 in Delaware's federal court to force the division into involuntary bankruptcy.
Caesars Entertainment Operating Co.'s filing on Jan. 15 in Chicago could trigger a battle as to whether the case would be heard in Delaware or Illinois. Caesars' lawyers note that the division doesn't own or manage any casino-hotels in Delaware. They own and manage two casino-hotels in Illinois; Harrah's Joliet and Harrah's Metropolis.