When the $520 million Omni PGA Frisco Resort opened the first week in May, it was hailed by the meetings industry as a "game-changer." The resort's sheer size (over 127,000 sq. ft. of indoor/outdoor meeting and event spaces; a 23,000-square-foot Grand Ballroom, complemented by an 11,500-square-foot Junior Ballroom for grand celebrations) and its groundbreaking affiliation with the newly headquartered PGA of America are two reasons why.
To find out how and why the resort will have planners feeling like it is championship season, we asked Gus Tejeda, Omni PGA Frisco Resort's director of sales and marketing, for some context.
Smart Meetings: Which came first: the PGA move to Frisco or the resort opening?
Tejeda: The PGA of America moved their headquarters here last year and is an important component of our campus. The PGA manages our two courses (Fields Ranch East and West) and they were very involved in the golf course design as they are the subject matter experts in hosting championship golf events.
How is Omni PGA Frisco Resort a game changer for meeting planners both in and beyond the world of golf?
One big differentiator is the uniqueness of our indoor/outdoor meeting space. Our Monument Realty PGA District is a four-minute walk to the resort and is a retail/dining entertainment experience (available for buyouts) that makes you feel like you're off-property when you're not. We have three restaurants at the District, four retail venues, and the highlight is a 70,000 sq. ft. putting green called the Dance Floor and the Swing, a par-3, ten-hole course.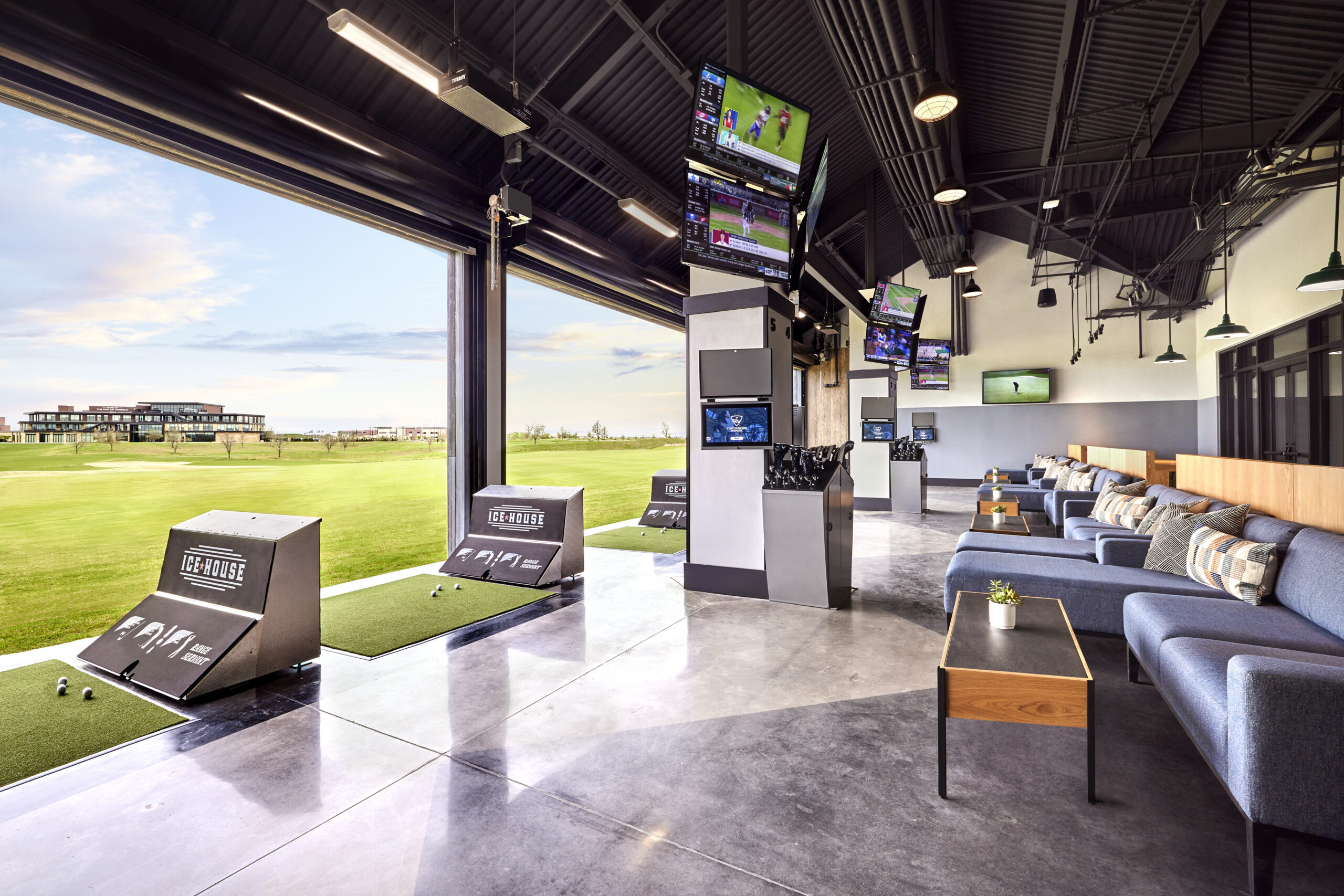 What makes this so unique is we also have a large video board, 1,000 sq. ft. in size and a 6,000-square-foot event space where meeting participants could listen to their chairman speaking on the video screen or watching a sporting event. Meanwhile, people can be putting on the Dance Floor or the par-3, ten-hole course—the two activations close by to each other. We don't know of any other resort that offers this type of experience. The best part is you don't have to be an expert golfer to play.
Another USP is our indoor/outdoor meeting spaces. We have nine outdoor meeting spaces. Panther Creek Pavilion is a stand-alone pavilion of 5,000 sq. ft. connected to a 10,000 sq. ft. event lawn. It makes you feel like you are worlds away but in walking distance of the ballrooms. We can accommodate 300 in the pavilion and the feeling is very much of being in your own world: a great win for meetings.
We hear that you are already actively participating in Omni's Say Goodnight to Hunger program.
Since we started the program in 2016, we have offered up 22 million meals through this program. This will remain a pillar of our company going forward. For every guest stay, our resort is donating a meal to the North Texas Foodbank. Our CSI program has a number of organizations like the North Texas Foodbank which we work with. In partnership with the Frisco Independent School District, we offer our courses to the local high school golf teams as a home course, so the kids can learn to play golf on PGA Championship courses.
Read More: Texas, A World Apart
Why is Frisco hot for planners right now?
Frisco has grown in the past 20 years. It went from a city of 25,000 residents to a city of over 200,000. Money Magazine rated it "The Fastest Growing City in America," two years in a row. It is home to the Dallas Cowboys World Headquarters and home to the Dallas Stars (hockey team) and to FC Dallas (professional soccer team). Frisco has the moniker of "Sports City, USA."  Golf is a new component. A number of Fortune 500 companies are also moving here. Surrounding us is $10 billion of development slated to be completed in the next 10 years.
Other developments less than two miles away include a new Universal Studios resort theme park nearby for children ages 3-11. And we are just a 40-minute drive from the airports: DFW and Dallas Love: most of America can be home within a 3-hour flight.