The biggest contiguous state contains a multitude of meeting styles to explore
Yes, the cowboy boot was most likely invented in Texas in 1865 (although Kansas begs to differ) and so was the frozen margarita (Dallas in 1971).
But did you know the handheld calculator (at legendary Texas Instruments in 1967), Liquid Paper (a single mother and secretary turned entrepreneur in 1951) and breast implants (Baylor College of Medicine in Houston in 1962) also got their start in the Lone Star State? Texas is as multifaceted as it is large with venues historic and modern, urban, rural and coastal depending on the needs of the group. We explored some of the options in this essential roundup of the groundbreaking, crowd-pleasing and downright fun.
Dallas: Plans for Expansion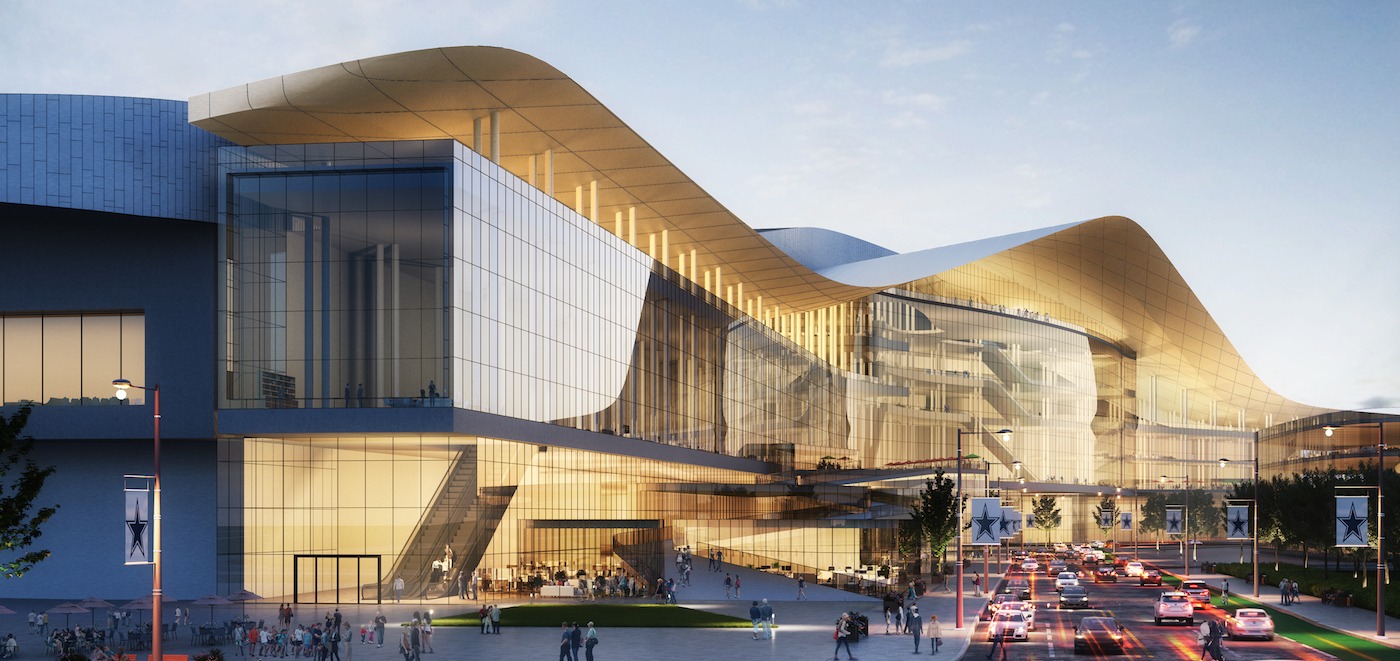 Brad Kent, senior vice president of sales and chief sales officer with Visit Dallas, has some big news. One-million-square-foot Kay Bailey Hutchison Convention Center Dallas is poised to embark on a $2 billion expansion and renovation that will transform it into a 2.5 million sq. ft. anchor for civic life, repositioned to connect the city in new ways. It will introduce a vibrant entertainment district, new hotels to join Omni Dallas Hotel's 1,000 rooms large elevated event terraces with stunning views of the downtown area of Dallas. Work could begin as soon as 2024 and be completed in 2029.
When attendees are ready to relax and enjoy their surroundings following a long day of meetings, planners can count on the wide variety of attractions and activities to help cut loose and blow off some steam. House of Blues Dallas packs in amazing entertainment and food all under one roof located within the world-famous House of Blues in downtown Dallas.
Guests can savor amazing regional dishes including Lowcountry shrimp and grits, house-smoked Carolina pulled-pork barbeque, Memphis-style baby back ribs, and Delta fried chicken and New Orleans jambalaya, while the music from top DJs and recording artists help set the mood for an amazing time out.
Read More: Dallas: Upward and Onward
Dallas is also host to a vibrant cultural scene with the Dallas Arts District boasting numerous museums and galleries—perfect for thought-provoking team building among groups. Attendees can enjoy a rustic meal at Medieval Times Dinner and Tournament while overlooking an authentic medieval tournament in a setting styled as an 11th Century castle.
Groups interested in fine art can peruse the Dallas Museum of Art and Nasher Sculpture Center, to name a few. Those interested in the performing arts can visit Uptown Players and enjoy plays and musicals. The Dallas Symphony Orchestra, quartered in the Morton H. Meyerson Symphony Center, allowing guests to enjoy orchestral music at one of the world's premier concert halls.
"Visitors are often surprised and delighted once they experience how vibrant and modern our city is, and once they see the diversity of our residents, our neighborhoods, our award-winning culinary scene and how we blend big city sophistication with southern hospitality," says Kent.
Frisco: New Home of PGA of America
Just outside of Dallas is a haven that is bringing world-class athletes to the Metroplex. Sports City USA is home to the NFL Dallas Cowboys corporate headquarters at The Star in Frisco, a 400,000-square-foot facility that includes spaces of all sizes for events of all types. Inside, the War Room boardroom with a football-shaped table and outside Tostitos Championship Plaza is anchored by a 50-yard turf replica field that fronts the Cowboys' indoor practice facility, Ford Center. The 98,000-foot field does double duty as home field for the Dallas Rattlers of Major League Lacrosse.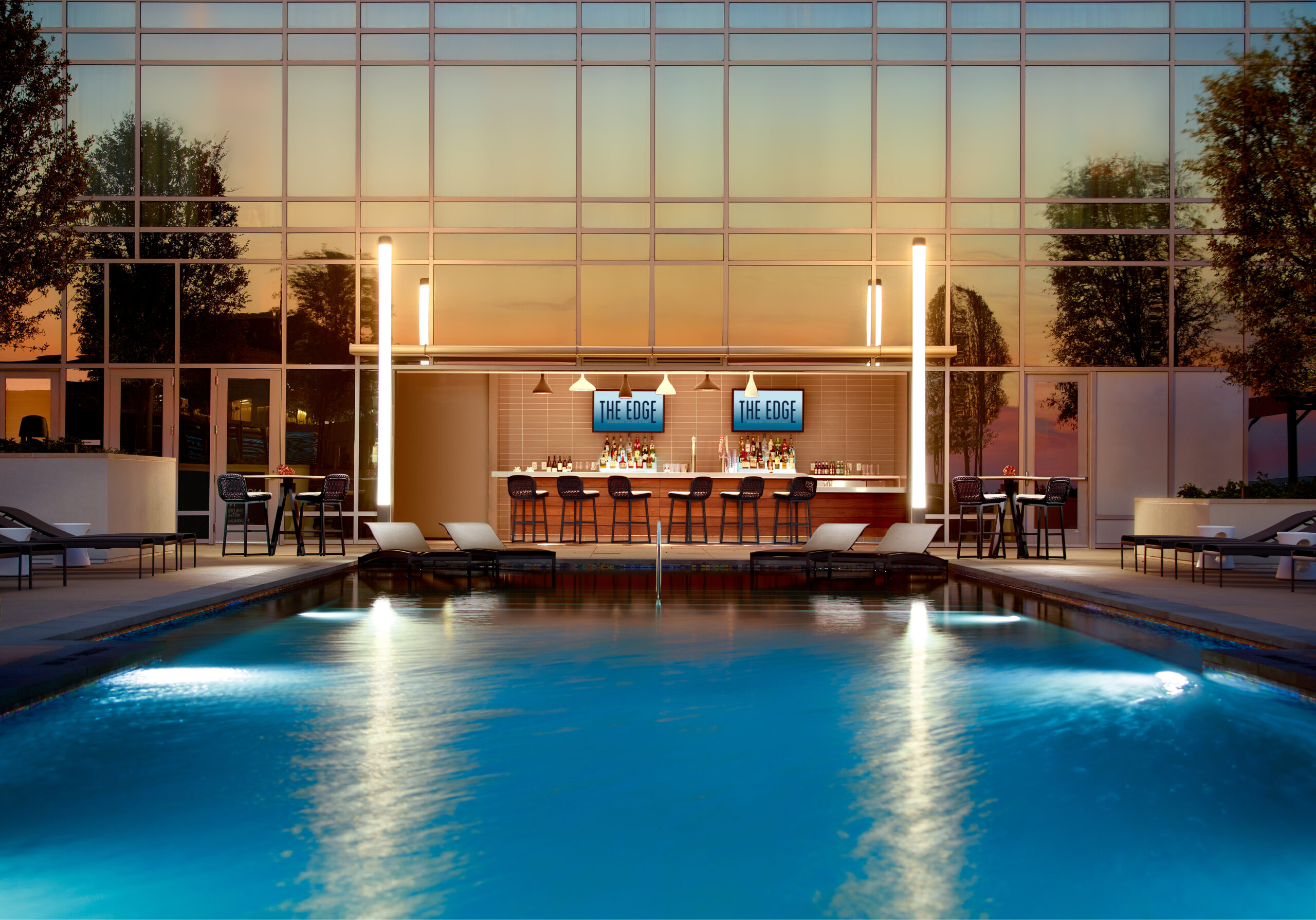 Toyota Stadium hosts Major League Soccer's FC Dallas home games and Riders Field (formerly Dr Pepper Ballpark) is home turf for Frisco RoughRiders minor league baseball where a lazy river circles the action on the field.
"If you can dream it, we can provide it—we're going to provide what you like."
–  Jeff Smith, Omni PGA Frisco Resort
A New Diamond in the Making
Slated to open in the spring of 2023, Omni PGA Frisco Resort will be the new home of PGA of America atop a stunning campus spanning a mile in length, totaling 668 acres. The $520-million project will be transformational and the largest of its kind in North America, according to Jeff Smith, Omni PGA vice president and managing director.
The decision to make Frisco the PGA's new home after a nationwide search led to other discussions including the potential building of multiple golf courses at the site, as well as a stunning new resort. "Ultimately, a partnership with the PGA, the City of Frisco, the State of Texas, as well as the Frisco Independent School District formed the partnership that is the Omni PGA Frisco Resort today," Smith says, adding, "it's going to be magical."
The resort's entertainment district will feature 13 different restaurants and bars, all of which are owned and operated by Omni Resorts. Also featured: a 15,000-square-foot spa with 20 treatment rooms, a dedicated cafe and a separate pool with cabanas—perfect for relaxing and rejuvenating after a long day of meetings and chipping on the green.
The two 18-hole championship golf courses, two-acre putting green fronted by a massive jumbotron, aptly named "The Dance Floor" and the lighted, 10-hole, par-3 course, "The Swing," might serve as an incentive for attendees ready to tee off at this premier golf venue. The draw for planners holds equal appeal. The venue's 500 guest rooms and a total of 127,000 sq. ft. of meeting space spanning 18 meeting rooms are just 30 miles from Dallas Fort Worth International Airport (DFW).
"We have the opportunity to design space that really maximizes efficiency using airwalls and our multiple meeting rooms," Smith says. "Our pre-function spaces, in both the Junior and Grand Ballroom have floor-to-ceiling windows with all views orientated toward the course, specifically the 11th hole of The East Course."
In addition to the 500 guest rooms and 49 suites quartered at the resort's main resort building, Omni PGA Frisco is also home to 10 ranch homes with a total of 2,300 sq. ft. in indoor and outdoor space, four bedrooms with four and a half bathrooms and can accommodate approximately eight guests, but can accommodate more depending on the situation, such as buddy trips or family reunions—all with spacious views.
"These are single-family luxury homes," Smith says. "The C-suite of companies that are booking corporate meetings for their executives because they can certainly accommodate receptions as well…it's absolute luxury in every way."
Denton: Open Space, Endless Possibilities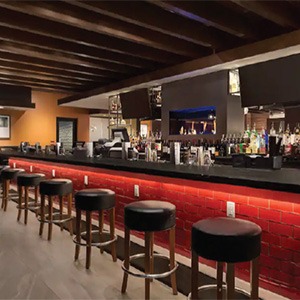 Located 30 minutes from Dallas Fort Worth International Airport (DFW), Denton expands the potential for elevated meetings with over 4,000 acres of open space, a world-class music and art scene, shopping, unique restaurants, breweries and an exciting downtown area.
The AAA Four-Diamond and LEED Gold Certified Embassy Suites by Hilton Denton Convention Center is located only minutes from Denton's historic downtown area and boasts 70,000 sq. ft. of flexible indoor and outdoor meeting space, suitable for events of various sizes from large tradeshows to board meetings. In addition, the convention center has 25 meeting rooms. The adjoined Embassy Suites hotel has 318 guest rooms with an additional 57,727 sq. ft. of meeting space.
Denton is also home to innumerable murals painted throughout the town creating the chance for attendees to get out and explore the area and soak up some amazing local art. Denton features murals of all different styles and sizes with some spanning the size of a building. Visitors can also take educational tours to get a glimpse into Denton's history through touring one of the area's historic museums built into historic landmarks. Bayless-Selby House Museum offers a fascinating look into the past history of Denton with a Victorian-style house built in the 19th century.
Eat and Drink
Much like many of its neighbors in Texas, the craving for food trucks has erupted in Denton and the delectable options of all different flavors and culinary styles. The Pickled Carrot is famous for its Bahn sandwiches, El Cucuy Burritos serves up California burritos, celebrating Southwestern, Mexican, and Latin culture, while The Saucy Hibachi cooks up specialty dishes in the style of hibachi and teppanyaki.
Attendees can enjoy Denton-made spirits at any one of Denton's distilleries, breweries or wineries. Western Son Distillery produces hand-crafted vodkas made entirely from 100% American yellow corn in a number of flavors including strawberry, lime, cucumber, grapefruit and many more. Group tours of the distillery can be scheduled in advance. Howling Mutt Brewing Co. is one of Denton's brewpubs and offers craft beer, cider, wine, liquor infused ice cream/popsicles and food.
Ruben Perez, senior director of sales and services of Discover Denton, says all these big-city options come with a price tag that is often 35% less than in neighboring cities with a side of small-town charm thrown in.
The Woodlands: Maximum Impact on a Small Scale
Located only 25 miles from George Bush International Airport (IAH), the entirety of The Woodlands is accessible the moment guests reach the destination. And any point of the township that's beyond walking distance can be easily reached by the complimentary Town Center Trolley—giving planners one less thing to worry about, says Josie Lewis, CMP, director of sales at Visit The Woodlands.
A planner perusing a map of The Woodlands might confuse it for that of an amusement park as the small-scale town is brimming with attractions, activities, over 150 restaurants, luxury hotels and of course, ample meeting space. "Once you get to The Woodlands, we are a very walkable, natural destination with very modern, up-scale amenities that you'd expect to see in a larger metropolitan area, giving the best of both worlds," Lewis says.
Surrounded by Prime Locations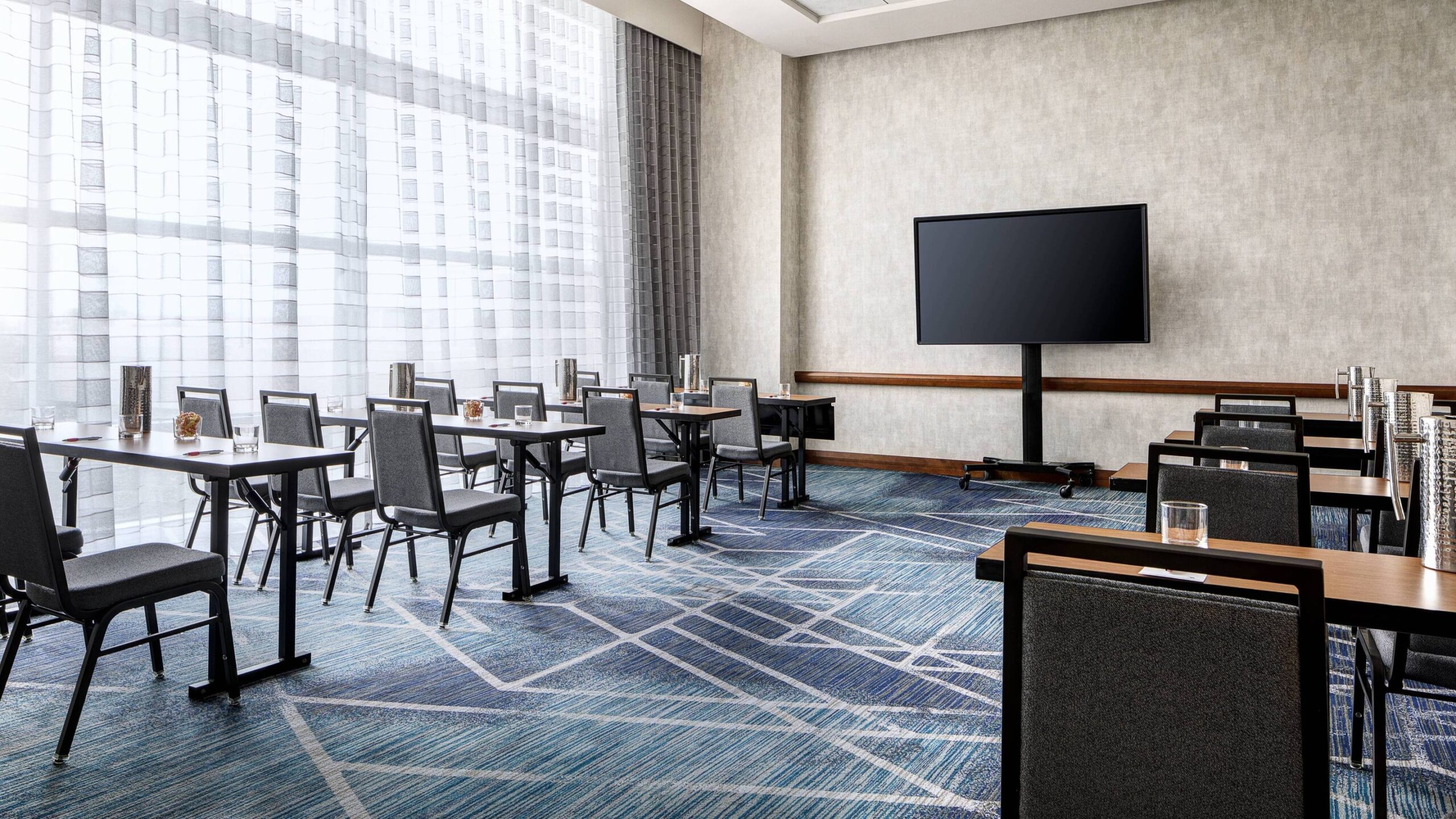 The Woodlands Waterway Marriott Hotel & Convention Center is the township's more traditional, convention-style property, fronted by the waterway. It features more than 70,000 sq. ft. of meeting space spanning 27 meeting rooms and offers 334 guest rooms and can accommodate up to 4,900 guests. Moreover, the property recently underwent a full renovation that was completed over the summer.
The Woodlands Resort, Curio Collection by Hilton (the only Curio Collection property in the State of Texas) caters to planners seeking a lodging option with numerous on-property activities and outdoor event space. The property features 80,000 sq. ft. of event space across 55 meeting rooms. The resort includes access to golf, 21 tennis courts, biking, kayaking, an arcade, restaurants, bars and even a Forest Oasis Waterpark and lazy river. It is on the banks of Lake Harrison, slightly removed from the downtown area, but still easily accessible by the complimentary trolley.
Spectacular views of Lake Woodland are front-and-center at Embassy Suites by Hilton The Woodlands at Hughes Landing, located in the heart of Hughes Landing. Planners can count on entertaining attendees at Restaurant Row, only a two-minute walk away. Embassy Suites features 205 guest rooms and features 3,666 sq. ft. of flexible meeting space spanning five meeting rooms—suited for smaller groups.
Activities Abound
"On The Woodlands Waterway, we have kayaks and swan boats, which are great for team building," Lewis says, adding that the wide selection of activities creates the chance for an exciting excursion for attendees who want to bring their families.
As a destination rich in natural beauty, serious team building can be facilitated not only through activities such as running, hiking and biking across the 220 miles of trails in the area, but also through thrilling adventures at Texas TreeVentures Arial Adventure Course. Thrill-seekers can fly across ziplines suspended above a wooded area adjacent to the 1,800-acre George Mitchell Nature Preserve. The exhilarating experience will get even the most introverted folks talking with their cohort.
The Woodlands is also home to The Cynthia Woods Mitchell Pavilion, which hosts incredible musical acts throughout the year such as Stevie Nicks and Chris Stapleton. But much like the other meeting destinations in Texas, The Woodlands beats the drum of live music. "You'll find live music at most our restaurants and bars have live music," she says. "Really, you'll just wander into it—all the time."
Attendees can also take advantage of the wide array of upscale shopping at The Woodlands with an abundance of luxury boutiques and shops on Market Street and at The Woodlands Mall. Visitors can splurge at Louis Vuitton, Chanel, bluemercury and Johnny Was to name a few.
Austin: Taking Weird Events to the Next Level
What makes Austin a spectacular host destination for events is perhaps evidenced in the high return rate of event professionals that hosted events in the city that opened its doors when the pandemic forced the majority of other cities in the U.S. to stay in lockdown.
Located seven miles from Downtown Austin, the Austin-Bergstrom International Airport (AUS) provides easy access to the city that touts the title of live music capital of the world, encompassing a vibrant and diverse community that embraces the slogan, "Keep Austin Weird."
Read More: New and Renovated: Austin Exploration and Sunny Shores
Attendees visiting Austin can look forward to a wide range of activities, internationally influenced food, outdoor activities and even a lesser-known wine country in a pleasantly unexpected hilly landscape. Event producers can plan with ease knowing that Austin's convention spaces are surrounded by over 12,000 hotel rooms in the downtown area.
Venues Crafted to Fit
Surrounded by 12,000 hotel rooms within a 2-mile radius, Austin Convention Center (ACC) offers an unexpected perk—an in-house staff trained to support nearly every aspect of an event including housekeeping, security, IT, and exhibitor services at the 247,052-square-foot facility, allowing the ACC staff to "focus on what matters most," says Paul Barnes, ACC deputy director and chief operations officer.
ACC's catering partner, Levy Foods, supplies the venue custom menus tailored to fit a specific budget. But one cultural aspect that helps maintain Austin's level of weirdness is its love of food trucks, Barnes says, noting that the ACC has space to accommodate up to eight food trucks immediately outside the center or even have one park inside. "It brings a great deal of diversity," Barnes says.
ACC features two ballrooms, five exhibit halls and 54 smaller meeting rooms and is connected by covered walkways to Hilton Austin's 112, 183 sq. ft. of meeting space and 801 guest rooms and Fairmont Austin with 140,000 sq. ft. of meeting space and over 1,000 guest rooms.
Not only is the four-story facility Global Biorisk Advisory Council (GBAC) STAR, but is also LEED Gold-certified, placing an emphasis on sustainable practices, including waste diversion and energy conservation. In addition, the convention center has made great strides in offsetting its carbon footprint by using 100% renewable energy, led by the Austin Convention Center Green Team Committee in collaboration with the Austin Climate Protection Program to the first of its kind Departmental Climate Protection Plan. The ACC's waste diversion program diverts 50% of all waste produced at events away from landfills through the extensive recycling program.
ACC has expanded its sustainability efforts beyond the walls of the convention center with its up-and-coming marshalling yard slated for a soft opening in November during the Afrotech Conference. The new 41.67-acre site will include 112 parking spaces for trucks and 70,000 sq. ft. of space—equipped with AC and a UV lighting system for killing airborne viruses and bacteria.
The new facility's LEED certification and environmental considerations include a 13,812-gallon rainwater collection tank for irrigation use, 52.12 KW photovoltaic array on the roof for solar power, four EV charging stations, 30% indoor water use reduction via low flow fixtures, 20% energy consumption reduction among other features.
And the results of the ACC's efforts in providing excellent experiences that embrace sustainable practices are reflected in surveys indicating that 100% of event professionals said they would return to the venue for future events. "It's pretty exciting," Barnes says. "This so many people's passion in what we do here and that is the best reward we can possibly have—that those event planners want to come back."
Activities in Bat Country
Austin was crowned the "live music capital of the world" in 1991 following the realization that the city had more live music venues per capita in the nation with nearly 200 venues within the city limits, featuring genres from indie rock to jazz and more.
"We have a wide range of things attendees can do in Austin," says Laura Kuhl, co-founder of Curious Chameleon, a marketing collective, adding that situated only 30 minutes outside of the urban downtown is scenes of natural beauty with lakes, Austin's hill country all with numerous activities for attendees to enjoy. "Austin is a very active city, so we have a lot of outdoor activities to choose from," she says.
A lesser-known fact about Austin is its home to millions of bats that live beneath the South Congress Bridge and emerge at certain times of the year during sunset. "It's the craziest sight you have ever seen, so groups like to rent boats that can take out on the lake when that happens for a curated tour," Kuhl says, adding that Austin has the largest urban habitat for the Brazilian free-tailed bats that live in between the beams of the bridge.
Bordering downtown Austin, Lady Bird Lake offers a slew of outdoor activities perfect for team building, including an extensive trail system for group runs, hikes, bike tours and water activities such as paddleboarding.
What might serve as a surprise to many visiting Austin for the first time, is its burgeoning Hill Country Wineries located roughly 30 minutes from downtown Austin. The Hill Country "is traditionally the rural outlying area of Austin," Kuhl explains, adding "Austin is not flat, which is another thing people are surprised to learn when visiting for the first time. Over the last five years, Austin has exploded with activity at the area's 20 wineries and vineyards, including group tours and tastings from downtown Austin via shuttle.
East Austin is home to a thriving art community, with group tours available of artists' studios periodically available. "We are also very famous for our murals, Kuhl says. Scavenger hunts with our murals throughout Austin are fun and unique," she says, noting that the artistic styles greatly differ from one mural to the next.
The Contemporary Austin at Laguna Gloria is an exquisite outdoor art museum and historic landmark located five miles from downtown Austin on Lady Bird Lake. Planners can take advantage of the gorgeous landscape dotted with sculptures created by renowned international artists and has historic ties to the State of Texas. The Italian-style Driscoll Villa and expansive grounds at Laguna Gloria is the perfect setting to host events and receptions encapsulated in a beautiful setting.
Houston: Immersed in Diversity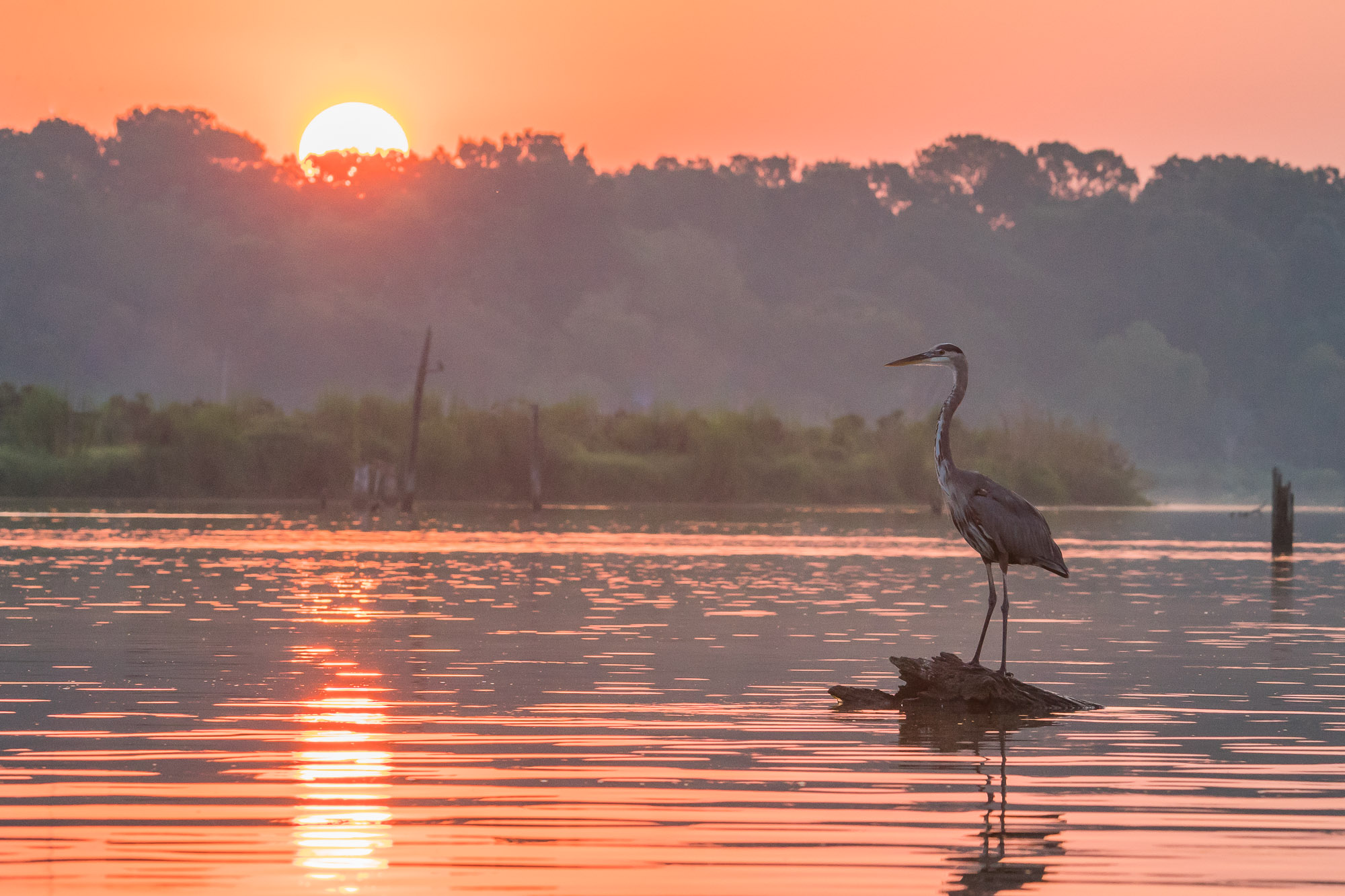 As the fourth-largest city in the U.S., Houston creates a unique experience for visitors, creating a sense of belonging in a location steeped in diversity and home to numerous cultures. And Houston's diversity transcends not only the culture of its residents but also the geographic landscape and local history—exposing visitors to a wide variety of attractions, earning the city the tagline, "the New Capital of Southern Cool."
"With any large metropolitan area, you have a mixture of different people, different cultures," says Jennie Bui-McCoy, public relations director of Houston First Corporation. "One of the things we really pride ourselves on, is that with that concentration of different backgrounds, you get exposure to many different things that you might not have typically been aware of," she says, noting that the diversity of Houston creates a sense of inclusion for visitors through a sense of familiarity—regardless of who you are.
A Treasure Chest of Hosting Options
Event professionals have numerous options for host venues in Houston, including the 1.2 million-square-foot George R. Brown Convention Center at Avenida Houston (GRB), located on the east side of Houston's downtown area known as the Avenida Houston entertainment and convention district. The venue is also flanked by two hotels; the 1,200-room Hilton Americas-Houston and the 1,000-room Marriott Marquis Houston—both connected to the convention center via sky bridge.
GRB is ideal for hosting large-scale events and offers five exhibition halls, each with more than 100,000 sq. ft. of space, and adjacent concourses. In addition, GRB has 99,000 sq. ft. of outdoor space, six balcony spaces and 88 meeting rooms.
"You get exposure to many different things that you might not have typically been aware of."
–  Jennie Bui-McCoy, Houston First Corporation
Located less than eight miles south of GRB, the 350-acre NRG Park is home to four event venues; the 706,000-square-foot NRG Center; the 125,000-square-foot NRG Stadium; the 350,000-square-foot NRG Arena; and extensive outdoor spaces, ranging from 275,000 sq. ft. to 1.8 million sq. ft. The NRG Center is also home to 59 meeting rooms and 150,000 sq. ft. serving as a registration area and a 280,00-square-foot marshaling area.
As the home of the Houston Texans and the Houston Rodeo and Livestock Show, NRG Stadium is well suited for general sessions, exhibits, as well as catered functions. In addition, the stadium has four massive concourse areas with 200 suites. The stadium's unique structure, namely the roof, gives planners flexibility in how the audio and visual components are configured.
The multifunctional 350,000-square-foot NRG Arena is host to over 500 events a year, a fitting number considering the extensive meeting space, which includes a 24,000-square-foot arena floor and a total seating capacity of up to 7,800 and four exhibit halls.
Where Urban Meets Serene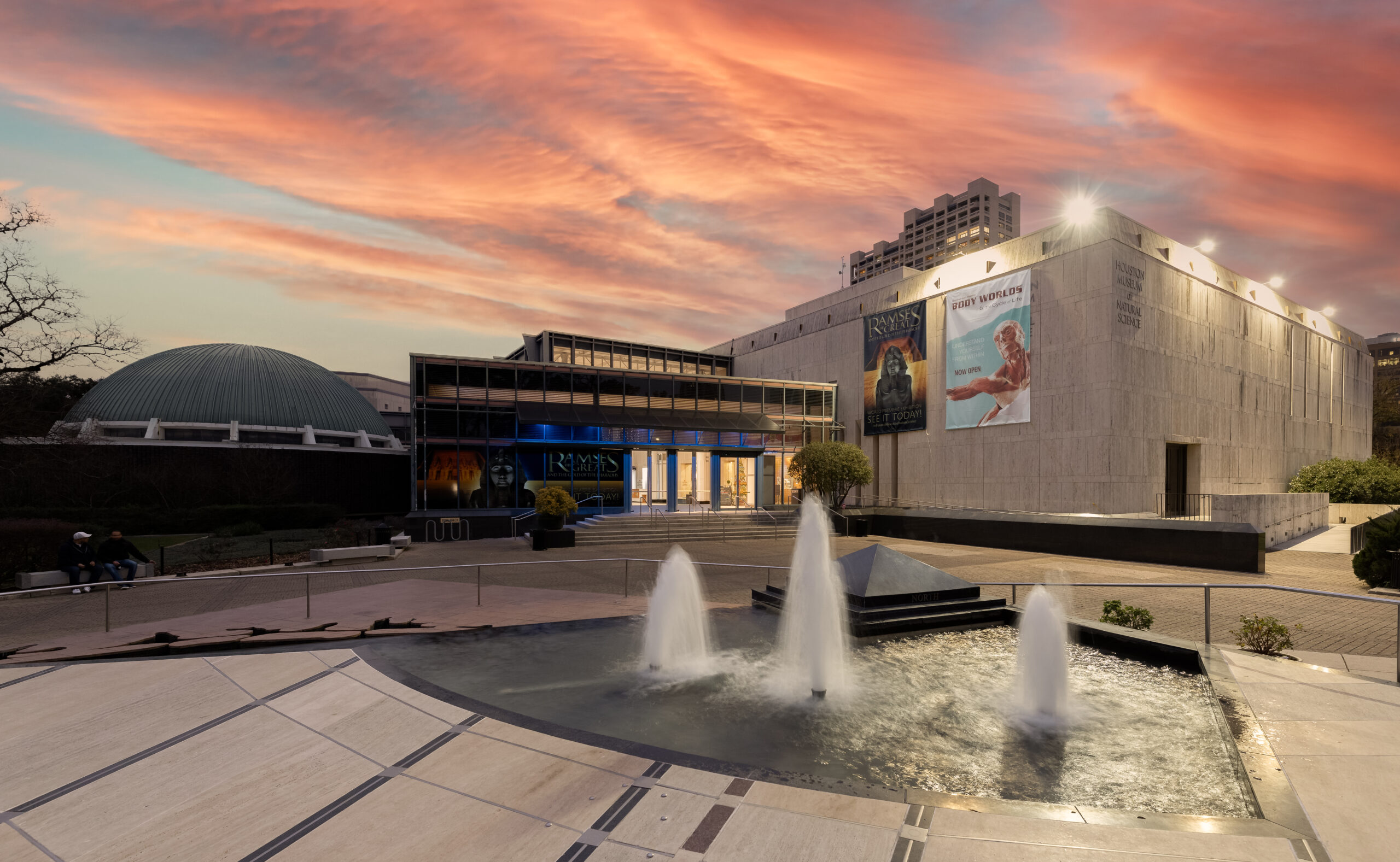 What many visitors unfamiliar with H-Town might not expect is its proximity to nature with lakes, hiking trails and Galveston Beach, just a quick 30-minute drive away. Another surprising fact is that Houston ranks in the top 10 most populous cities in the country for the highest acreage of parkland with a total of 52,912 acres of park space—23.6 acres per 1,000 residents—compared of the national average of 13.7 acres.
Attendees will have ample time to connect and enjoy the beautiful scenery at Armand Bayou Nature Center, which is one of the largest urban wilderness preserves in the country, spanning 2,500 acres of wetlands, forest, prairie, and marsh habitat—home to an abundant number of various species of wildlife and native plants. Planners can count on team-building exercises like hiking and guided boat and canoe tours in this remarkable area of the Texas Gulf Coast.
"If you want more of a serene and water experience, on or north side we have thickly forested topography with plenty of lakes where you can take a boat out and there's a lot hiking as well," Bui-McCoy says. "And I think that's something that surprises people is the abundance of greenspace that we have here."
The Houston Museum District is home to 19 world-class museums, including the Contemporary Arts Museum Houston, the Houston Museum of Natural Science and the Museum of Fine Arts, Houston, which recently underwent a multi-million-dollar renovation with the largest compliment received from guests being Houston's museums rival those of New York, she says.
"We're really proud of our museum district," Bui-McCoy says. "In theory, you could walk to all 19 museums if you wanted to." And admission to the museums is free on certain days, adding an additional incentive to visit. Visitors can also purchase a museum pass that provides access to a number of museums at a reduced cost.
More than Iconic Queso
"Queso is so iconic to Houston that when Top Chef Houston was filming here, making queso was one of the first challenges handed down to chef-testants" Bui-McCoy says, adding that while queso and Tex-Mex are staples in the city, Houston has a galaxy of dining options to choose from.
Houston is also home to one of the largest Vietnamese populations in the U.S. "One of our favorite things to recommend to attendees is Vietnamese crawfish," she says. "It's a perfect blend of a traditional crawfish Louisiana boil with influence like garlic, lemongrass and different spices—it is the best umami flavor that touches all parts of your palate."
The restaurant Crawfish and Noodles gained national notoriety after appearing in David Chang's Netflix documentary, Ugly Delicious, highlighting the tasty dishes involving mudbugs and created by Trong Nguyen in a  style referred to as "Viet Cajun." Attendees will enjoy exploring the creative flavors infused with spicy garlic butter or other dishes such as fried catfish with Cajun fries, blackened catfish or the cua rang muoi―fresh blue crab stir fry.
Conroe: Off the Beaten Path with a Personal Touch
Located roughly 40 miles north of Houston and 30 miles from George Bush International Airport (IAH), Conroe, Texas offers meeting producers a spectacular array of hosting options in one of the fastest-growing cities in the U.S.—lending an unexpected "wow" factor to the attendee experience. And while the push to expand meetings events into second and third-tier cities for improved cost-effectiveness continues, planners can also expect a close working relationship with the local CVB, Visit Conroe, for a personal touch within a vibrant community.
With a growing culinary scene in an area that takes pride in showcasing live music, "there is stuff for your group to do once the day is done, they're able to let loose, get into downtown and really experience what Conroe has to offer," says Alex Zavoyna, group sales manager at Visit Conroe.
Undercover Gems
Speedy growth has greatly favored events in Conroe with the opening of Margaritaville Lake Resort, Lake Conroe/Houston, the first and only Buffett-inspired venue in Texas. It is located on the shore 22,000-acre Lake Conroe, surrounded by national and state forests and completed during the height of the pandemic in 2020. It boasts over 335 suites with 72,000 sq. ft. of meeting space, divided between three ballrooms and multiple smaller meeting spaces—all connected by the venue's Grand Hall, not mention the grand selection of hotel amenities.
"It has multiple pools, golf, spa, various retail outlets, really making it the ideal one-stop-shop for planners—it really offers everything a group could need," she says, adding that the slogan of the meetings program is "serious learning, serious fun."
Conroe is also set to welcome a new Hyatt Regency Conroe and Convention Center in May 2023, with the chosen site for the property located just five miles from downtown Conroe and a full complement of retail shops and restaurants. The new Hyatt will feature 250 rooms and as much as 40,000 sq. ft. of meeting space. The additional property will give planners even more flexibility when planning larger events, including citywide productions.
Planners seeking a dedicated event venue can utilize the 56,000-square-foot Lone Star Convention Center, conveniently located 3 miles from the downtown area. Event planners can also make use of the 3-acre open space area at the venue, perfect for concerts and venues. But what makes the Lone Star truly ideal for larger events is its proximity to a number of Conroe's limited-service properties within four miles of the convention center—offering upwards of 2,000 rooms to accommodate large gatherings.
Savor the Unexpected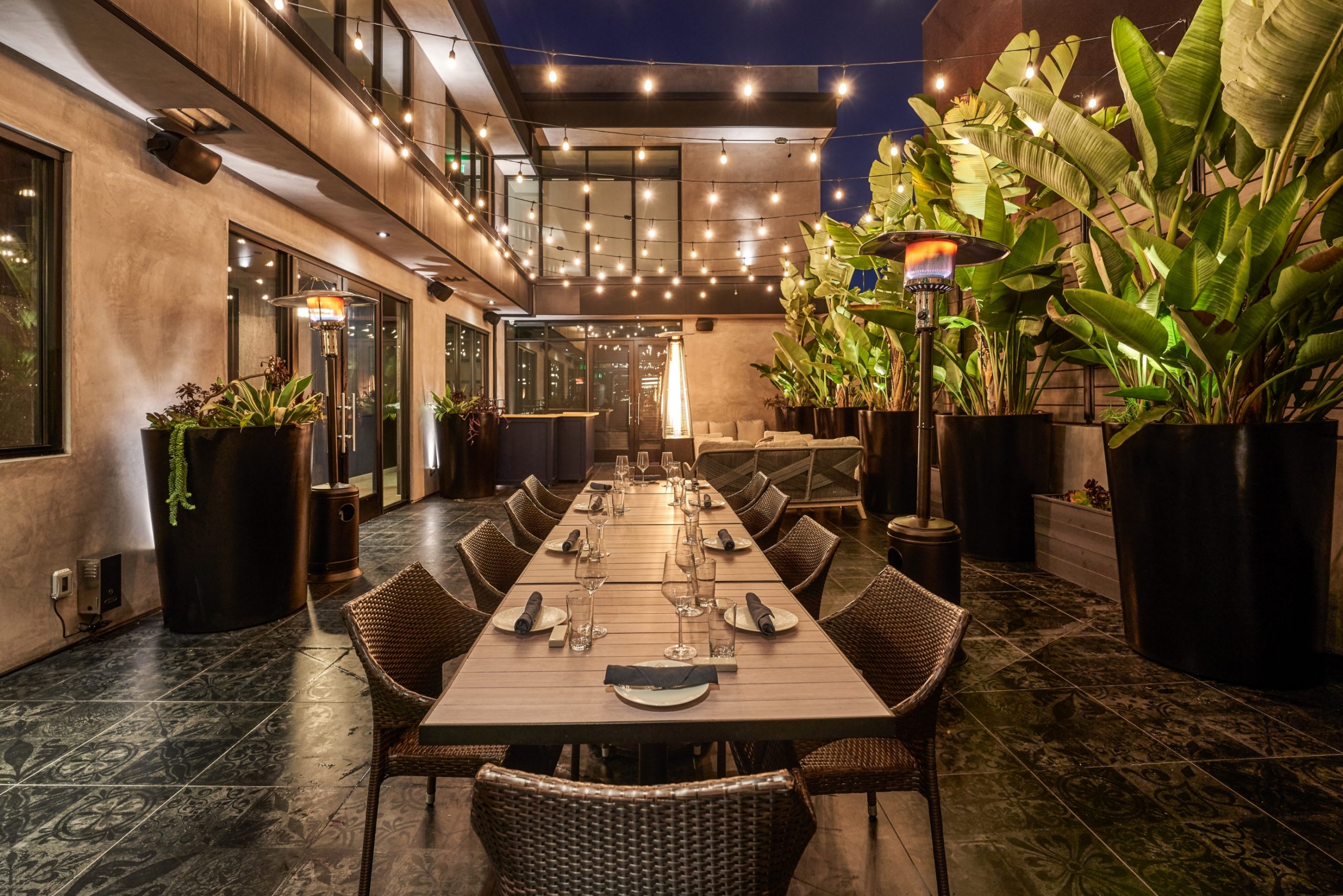 BBQ might be the first thing to pop into the mind of an uninitiated visitor making their first sojourn to the Lone Star State, but Conroe showcases the diverse culinary offerings served throughout the state. "We have a number of family-owned restaurants in Conroe," Zavoyna says, adding that Conroe's food scene "really runs the gamut." And while Conroe is home to establishments that specialize in BBQ and the iconic style of Tex-Mex, Italian, Sushi, various Asian cuisines, traditional Mexican food seafood and steakhouses.
"We have a number of craft breweries," Zavoyna says, including the Southern Star Brewing Company, which offered the first canned craft brew in Texas and is located about two miles outside of downtown. But for those with more experimental inclinations, The Ferm (short for fermentation) Meadery specializes in honey wine derived from honey and water fermented with yeast—a beverage that will get attendees talking. And the mead served by the firm comes in various styles and strengths, with some versions closer to 12-14% wine and other styles that are carbonated with less alcohol similar to beer. The Ferm offers guided tours of the meadery and the tasting room can be booked as well.
But what separates Conroe's food and beverage scene apart from its neighbors can definitely be heard on a nightly basis. "Being a live music city, all of our bars and restaurants have permanent stages," she says, adding "that means we support local artists and all of the venue owners in and around downtown really make an effort to support those artists by getting them into their venues on a nightly basis to provide entrainment for their patrons that really creates an amazing energy in the downtown area."
All the Way Live in El Paso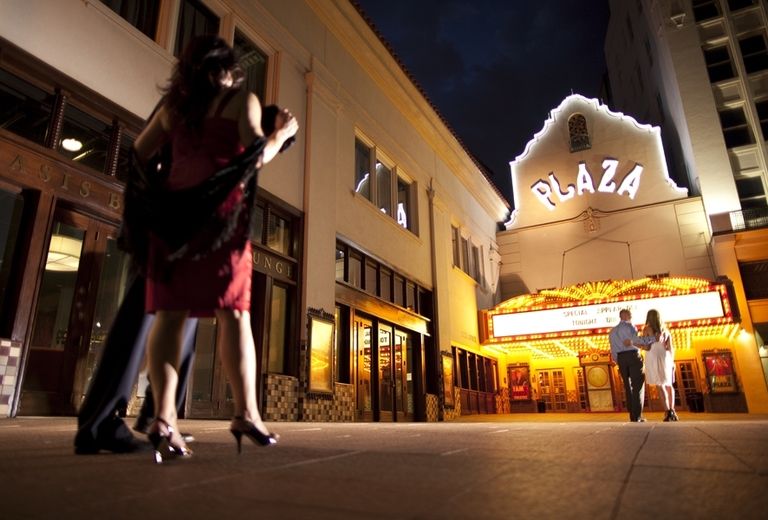 El Paso Live, the venue destination arm of Destination El Paso, recently celebrated earning the Global Biorisk Advisory Council (GBAC) accreditation, ensuring that best practices in health protocols and procedures are in place. In 2019, Judson F. Williams Convention Center completed a $7.2 million makeover, including a refinished interior, new seating and lobby furniture, new carpet, a new bistro and state-of-the-art meeting rooms—all within 133,000 sq. ft. of flexible meeting space fully supported by event staff and the convention center's catering partner, Savor El Paso.
Event planners can provide attendees with convenient and well-equipped accommodations at Courtyard by Marriott El Paso Downtown/Convention Center, located steps from the El Paso Convention Center. The Courtyard El Paso Downtown can also accommodate smaller meetings with 1,000 sq. ft. of meeting space and two meeting rooms.
Broadway El Paso provides an unexpected opportunity to view some of the finest Broadway shows directly from New York to El Paso's Plaza Theatre. Attendees can enjoy renowned shows such as Hamilton, Jesus Christ Superstar and Cats to name a few.
El Paso is also home to Zin Valle Vineyards, located in the valley of the Rio Grande, and is El Paso's only winery and vineyard. Attendees can sip and network sampling numerous locally grown varietals as well as those from Italy. In addition to tastings, planners can also schedule a picnic overlooking the vineyard and Franklin Mountains. El Paso is also home to numerous golf courses including the El Paso Country Club—El Paso's 18-hole championship golf course and Lone Star Golf Club, featuring an 18-hole course and a full restaurant and bar.
Resources
This article appears in the December 2022 issue. You can subscribe to the magazine here.