Participants in IAEE Expo! Expo! 2018 in New Orleans were granted a behind-the-scenes look at activities—including a peek at kitchen preparations and backstage waiting rooms—at Ernest N. Morial Convention Center as well as a glimpse of some of the exciting future plans. The center, which boasts 1.1 million sq. ft. of space—making it the sixth-largest convention center in the United States—is being renovated as part of a five-year, $557 million capital improvement project. Some $379 million of the total will be used to improve the center and upgrade meeting rooms, public areas, restrooms, audiovisual equipment, escalators and elevators.
About $79 million will be used to build a 7.5-acre pedestrian park that spans the entire length of the center and running along Convention Center Boulevard. The park is slated to be fully open by 2020 and will feature a transportation center (scheduled to open in 2019) connected to the convention center via a covered walkway as well as outdoor entertainment spaces, seating areas, water features and public art. The park is scheduled to be completed by 2020.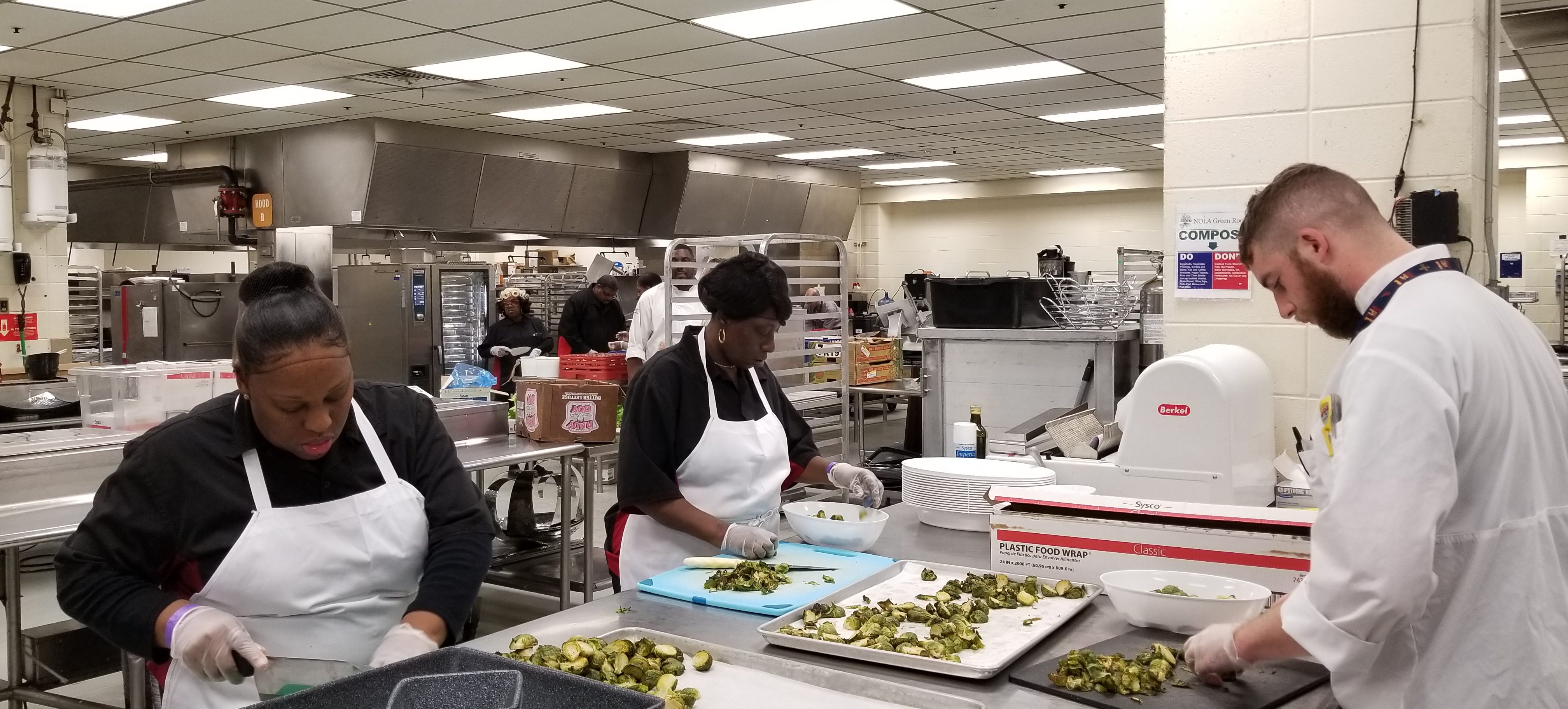 Plans also call for a 1,200-room hotel with 150,000 sq. ft. of meeting and ballroom space to be built and connected to the center. The hotel would be expected to bring thousands of new visitors to New Orleans each year, as well as an estimated 1,900 permanent jobs, have a $282 million impact on the local economy and generate $24 million in taxes to fund critical city and state needs.
Related: Great Meetings Happen in Amazing Destinations Like Hyatt Regency New Orleans
The new hotel could stimulate needed economic development on the undeveloped, state-owned riverfront acreage that will include new residential housing, retail, dining and more to make New Orleans competitive with other cities that have made similar investments.