May 25 marks National Wine Day! It's time to take those red, white and pinks out of storage, pour a sizable glass and clank to the ultimate vino holiday. There's nothing like indulging in a much-needed glass of wine, especially if it is paired with scrumptious bites and a relaxing ambiance. You can treat attendees to the ultimate wine tasting experience at these hip wine bars with a lot of character.
1. Bacchanal Wine (New Orleans)
This "wine laboratory" features a wide selection of curated wines, craft cocktails and delightful accompaniments, including cornichon pickles, olives, candied nuts, chutneys and fresh ciabatta with stone milled wheat. Live performances of quintessential New Orleans jazz embrace the city culture. Genres also extend to Gypsy jazz and hard bop.
2. Bar Covell (Los Angeles)
Take the stress out of tasting. Instead of mulling over the decision, Bar Covell figures out what you really want. The bartenders discuss your flavor preferences before presenting wine samples. The cozy setting feels intimate, with table candles lighting up the room at night.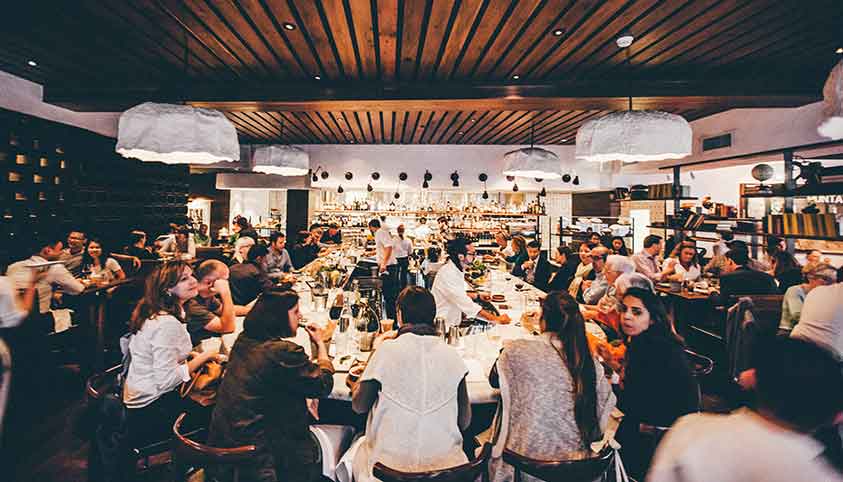 Barcelona Wine Bar image by Tom McGovern
3. Barcelona Wine Bar (Atlanta)
A distinctly European atmosphere served-up with a tapas-style menu. If endless Spanish reds and sangria don't have you sold, the lively bar offers one of the largest wine selections in the country.
4. Bergamot Alley (Healdsburg, California)
The concept at Bergamont Alley is hand-picked wines with an Old World focus. This wine bar is serious about their grilled cheese menu and retro, eclectic décor. Wooden tables and music from a spinning vinyl record take you to a new type of Old World.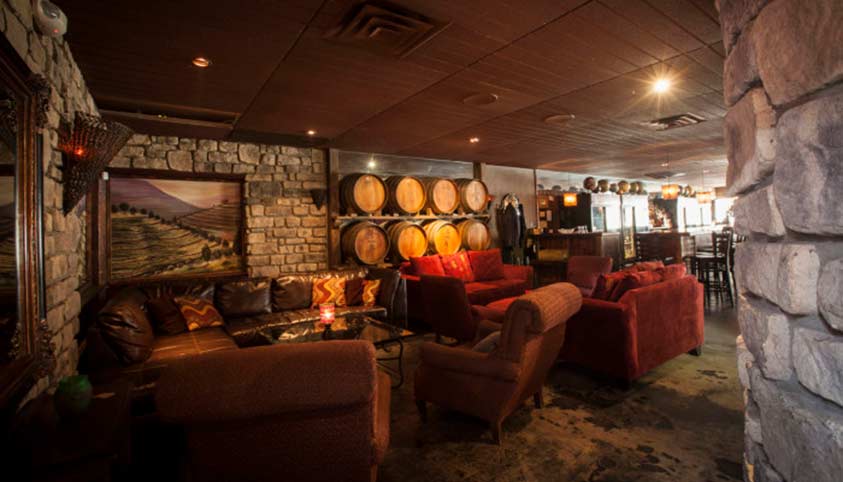 Image by Kazimierz World Wine Bar
5. Kazimierz World Wine Bar (Scottsdale, Arizona)
The owner, Peter Kazimierz, honors his family through photos, coin and stamp collections. Plush, plum colored sofas, and wooden barrels surround the European cave-looking venue. Live performances feature an eclectic mix of jazz, Latin and world beats. Wine selections change monthly and vary in price.
6. Lagniappe (Miami)
Lagniappe exhibits the ambiance of an Old New Orleans parlor from the jazz age. The bar has a patio, decked out with twinkling string lights surrounded by a garden. The grilled American food and more than 150 wine selections also add to the special low-key character.
7. Winebelly (Austin, Texas)
Spanish-Mediterranean style food and an internationally-curated wine list establish the laid back, bohemian atmosphere that the South Austin area is known for. If you're a fan of felines, the quaint patio usually has few cats hanging out in the back.