Travel search engine KAYAK calculated its 10 most-searched destinations based on more than 1 billion user searches. Although all 10 are located within U.S. borders, results run the gamut from desert to tropics, Midwest to Northeast, and the nation's capital to theme park headquarters. These cities are not only popular travel destinations, but also ideal settings for meetings and conventions.
1. Las Vegas
Few meeting destinations can rival Las Vegas, with its seemingly endless array of dazzling accommodations, resorts, casinos, entertainment and nightlife. With more than 3,700 conventions hosted annually in Las Vegas, it's clear that Sin City is an enormous draw for meetings of all sizes and industries.
Known as the home of the lost weekend, Vegas has a reputation for being a mecca of access, but it has a serious side. Full of relaxing pools and rooftop eateries, Las Vegas has cultivated as many assets for business as it has for play, and the city borders some of the most stunning red rock formations in the country. But it wouldn't feel quite like a trip to Las Vegas without a little gambling.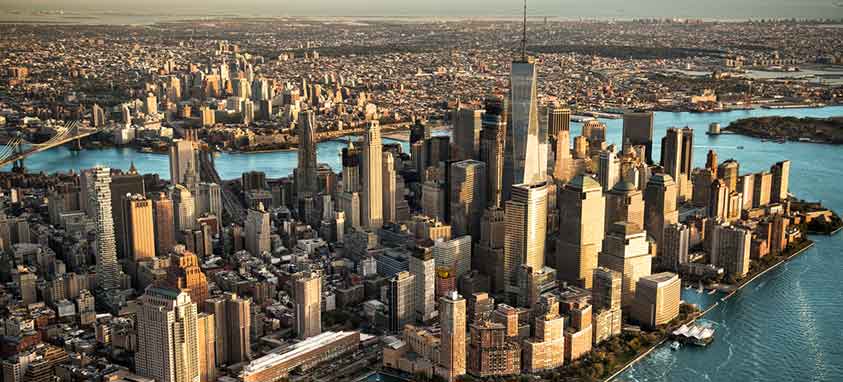 2. New York
The nation's most populous city contains myriad meeting venues, from large hotel banquet halls to meeting rooms atop skyscrapers. The expansive New York City public transportation system connects them all, in addition to virtually any destination for post-meeting plans. With unparalleled entertainment, shopping, dining and sightseeing options piled on top of each other in Manhattan, plus plenty of tempting attractions in the outer boroughs and surrounding islands, attendees are guaranteed a memorable experience.
Count the High Line among Manhattan's can't-miss attractions. The expertly designed 1.45-mile elevated park repurposed a former freight railway as an enchanting West Side walkway featuring native plantings, performance spaces and city views. Additional sources of urban respite include the Brooklyn Botanical Garden, the Staten Island Ferry and, during the summer, the Governor's Island hammock groves.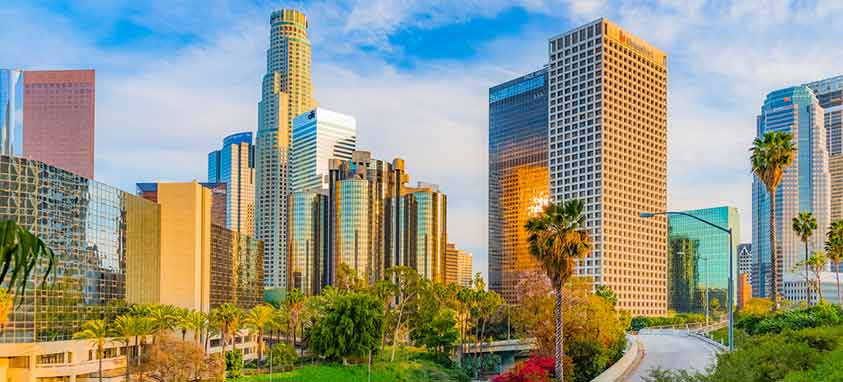 3. Los Angeles
Gone are the days when downtown Los Angeles rolled up the sidewalks at 5 p.m. Conferences such as the American Heart Association's Stroke Conference and special events, including the Grammys, ESPYs and Emmys, have brought their own excitement and glamour to the city's downtown convention centers, making downtown the place to be. Los Angeles seems to bring out the celebrity wannabe in everyone, and with bustling restaurants, lounges and clubs, opportunities are ample for meeting-goers to sample the glamorous Hollywood vibe.
Many destination meeting organizers say the region's 300-plus sunny days per year are a major draw. An outdoor cocktail reception in February can sound pretty attractive to an East Coast resident stuck in a stuffy meeting room.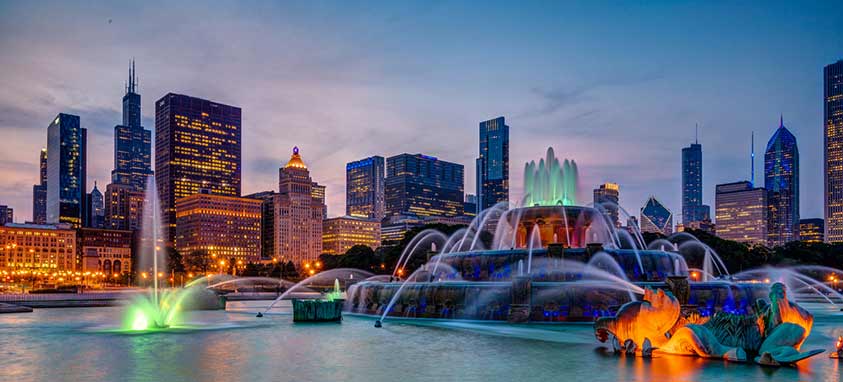 4. Chicago
Chicago's skyline is a feat of architectural vision crafted by the greatest minds in design, which makes the Windy City an ideal location for meeting planners nationwide, especially those affiliated with the arts and design industries. Venues such as Willis Tower, The Wrigley Building, McCormick Place Convention Center, the modern structures in Millennium Park and Frank Lloyd Wright's Frederick C. Robie House and Unity Temple showcase Chicago's unconventional beauty.
Attendees looking to explore beyond the conference room can book an architecture tour to survey the city's soaring skyscrapers via foot, bus, boat, river cruise or Segway. Post-tour, sample the fare at the renowned dining city's myriad fine restaurants, browse retail offerings along the Magnificent Mile, or explore the vibrant arts and entertainment community featuring the famed improvisational comedy troupe The Second City.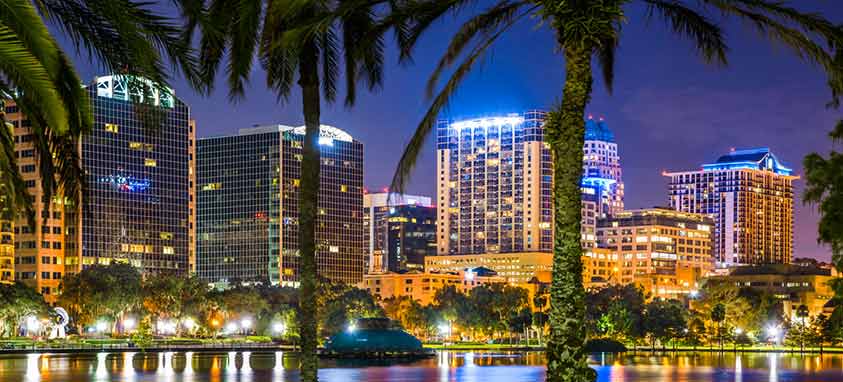 5. Orlando
With the second-largest convention center in the United States, three million sq. ft. of meeting space and a mind-blowing array of entertainment options, it's no wonder Orlando attracts millions of meeting and convention attendees every year. The region gained its reputation from its stellar corporate events amenities, but keeps attendees and corporate event planners coming back with endless activities that are decidedly business casual.
Outside of the meeting room, check out Disney's iconic Hollywood Studios, where grown-ups and kids alike can get slimed, or get brainy at the five-story Orlando Science Center, which boasts 50,000 sq. ft. of exhibits. With water parks, history, culture, arts and wildlife attractions all at your fingertips, Orlando matches its large group meeting capabilities with an after work activity for every interest.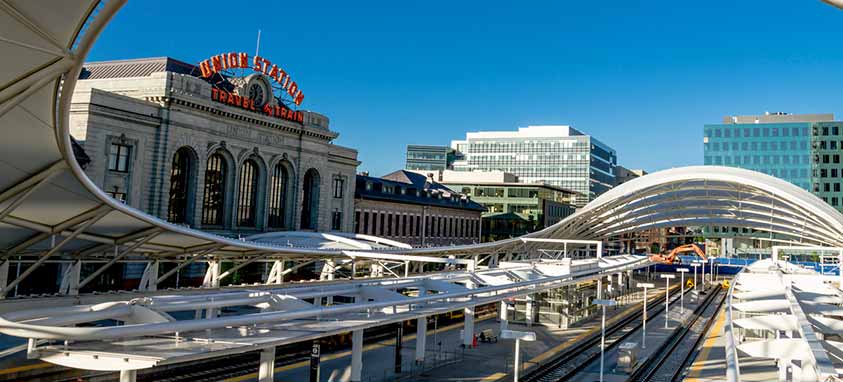 6. Denver
Recent decades have found Denver, born as a boom town during Colorado's silver and gold rush days, focused on boosting historic character and cultural attractions. The city's historic Union Station complex qualifies as a crown jewel of the urban mixed-use development movement. Its 20 acres contain a collection of dining, shopping, hotel and office spaces that combine pioneer spirit with a modern sensibility.
Denver's renaissance began in 1995, when Coors Field ballpark opened in the historic warehouse district on the east side of Union Station. Contiguous neighborhoods such as Commons Park, Ballpark, Highland, River North and South Broadway followed, gaining a reputation for edgy art galleries and new restaurants. The Scientific and Cultural Facilities District provides a lifeline to the city's art, history, natural history and art museums, zoo and a four-square-block performing arts complex.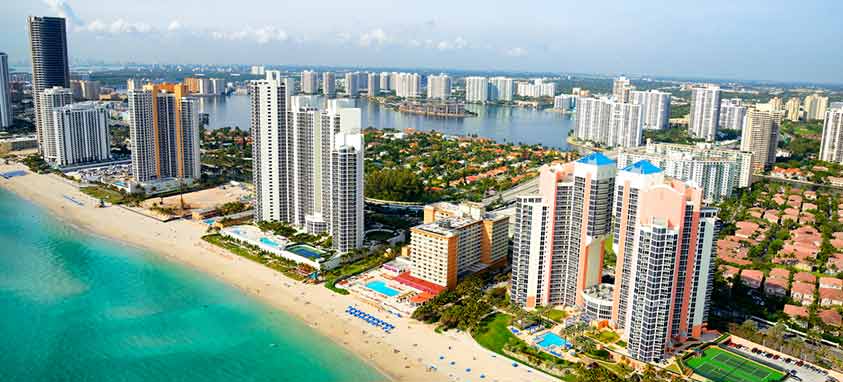 7. Miami
Miami offers the most tropical metropolitan meeting destination in the continental United States. That tropical setting is present in a variety of meeting hotels in the area and sets the backdrop for memorable offsite excursions. Soak up Miami's signature glamour by exploring the nightlife scene, people-watching from the patio of a historic Art Deco-style hotel, or feasting on ceviche and stone crab.
From South Beach street performers to yachts blaring music from the water, Miami has an undeniable energy that draws visitors from all over the world. As annual events such as Art Basel Miami Beach and South Beach Wine & Food Festival prove, this energy can be channeled into your next meeting.
8. San Francisco
Internationally known for its culinary scene, iconic fog and daunting inclines, San Francisco is a prime destination for vacationers and business meetings. Browse the stacks at City Lights Bookstore in North Beach, cruise the Castro with the ghost of Harvey Milk, hit the trails in the Presidio or wander Golden Gate Park—be it history, art or culture, San Francisco has the mix of business and pleasure your next destination meeting needs.
Attendees will love the city's cultural and natural attractions. The Embarcadero, San Francisco's waterfront walkway stretching from the Giants' AT&T Park through the Financial District to Fisherman's Wharf, perfectly integrates the stunning natural landscape into an urban setting. With so much to explore, the key is to get moving, whether by foot, bike or ferry.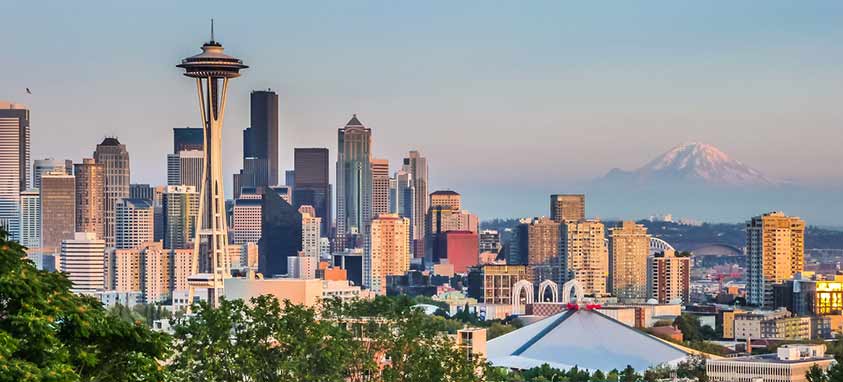 9. Seattle
Leafy, hilly Seattle sits between two great bodies of water—Puget Sound to the east and Lake Washington to the west. On clear days, the mountain ranges flanking the city are visible. Mighty Mount Rainier and the snow-capped Cascades lie an hour's drive to the east, while the Olympic Mountains, on the Olympic Peninsula, sit a couple of hours to the west. For waterside relaxation within city limits, go to Alki Beach or Discovery Park.
Yet there is more to Seattle than its landscape. Eclectic neighborhoods such as Ballard, Capitol Hill and Pioneer Square invite exploration, and the high-tech, eco-conscious city is bursting with acclaimed, ingredient-driven restaurants and artisanal coffee roasters.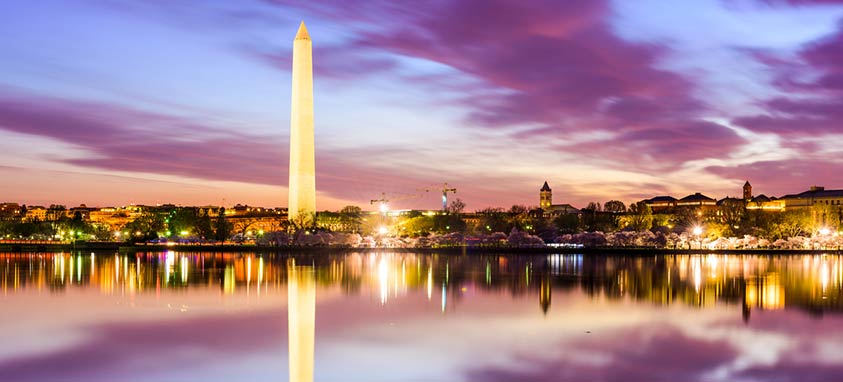 10. Washington, DC
As a national capital carved from the 18th-century wilderness, Washington, DC, was built for meetings—meetings of Congress, heads of state, presidential advisors and power players. Americans and international visitors alike come to the United States capital to learn about the nation's history at monuments, memorials and museums unique to DC.
For meetings, the District offers 29,000 hotel rooms, an expansive convention center, a vibrant international culture, a dynamic culinary scene, more free museums than any other city and countless attractions. Plus, the city is very accessible thanks to three nearby airports and Amtrak's Northeast Corridor.