San Francisco is one of the most popular destinations in the country; when a new property opens in the City By the Bay, people want to hear more. Here are some details on three exciting new San Francisco hotel happenings.
This century-old iconic San Francisco landmark, situated right in the heart of the action in bustling Union Square, opened in 1904. The grand dame has received a $6 million renovation of her 50,000 sq. ft. of meeting and special event space.
In total 30 rooms were renovated, including the 10,763-square-foot Grand Ballroom; the Colonial Room; the Italian Room; the Borgia Room; and the St. Francis Suite. Additions include new carpet, custom-crafted chandelier and wall sconces, drapery/window treatments and artwork. The aesthetic is fresh and modern, while still paying tribute to the historic qualities of the hotel. The color palette blends silvers and greys with bronze, cream and gold tones, providing a rich yet neutral backdrop for the deep red-gold tones found within the vintage architectural ceiling details. Electronically, all rooms were outfitted with energy-efficient LED lighting and high speed Internet.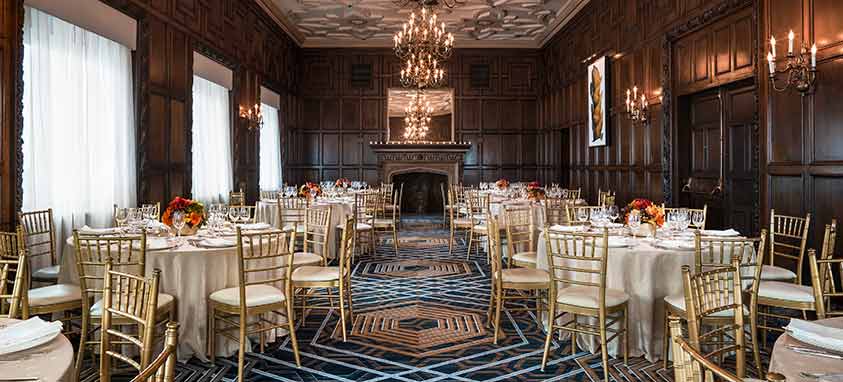 The Westin St. Francis has 1,195 guest rooms and suites spread throughout its two towers. The historic Landmark Building features high ceilings and ornate woodwork, supplemented by modern furnishings. The Tower Building, which underwent a $20 million renovation in 2014, is more contemporary, with marble bathrooms and large bay windows.
The location of the property gives guests access to world-class shopping, restaurants and theatres, as well as attractions such as Chinatown and North Beach. Charming cable cars stop at the front door. The hotel is 30 minutes from San Francisco International Airport (SFO) and 40 minutes from Oakland International Airport (OAK).
In celebration of its renovated meeting and event space, The Westin St. Francis is offering a special promotion to planners who book 200 or more guest rooms on select dates from May 27, 2016 through December 30, 2017. To take advantage of this "Hot Dates" promotion, contact Director of Group Sales Michelle Thomas at 415-733-1215 or m.thomas@westin.com.
Viceroy Hotel Group has refurbished and rebranded the former Prescott Hotel, also in the Union Square area. The boutique property will reopen in March as Hotel Zeppelin.
The hotel, which closed in November, was formerly owned by Kimpton. Kimpton opened the Prescott, along with the esteemed Wolfgang Puck restaurant Postrio, in 1989. Postrio closed in 2009. When the Kimpton brand was acquired last year by InterContinental Hotels Group, it lost seven of its nine San Francisco properties, including the Prescott.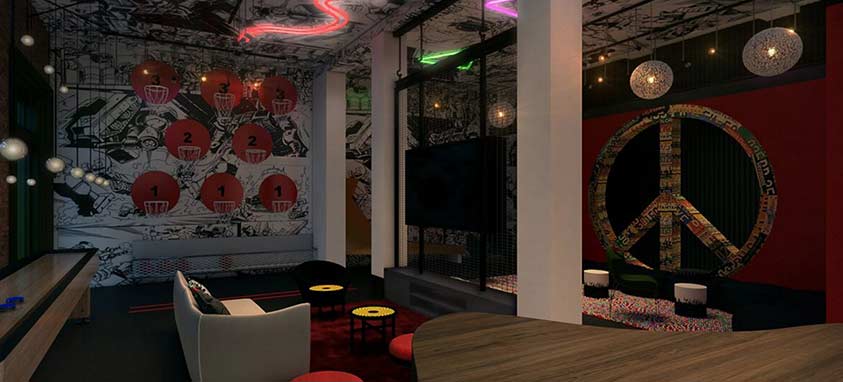 The 196-room, pet-friendly property was redesigned with what the hotel calls a "mischievous approach." Its new tagline is "A revolutionary hotel for bold personalities." Inspired by San Francisco artists, writers, poets, and musicians who broke the rules and altered the world, the property is vivid and progressive. It features a café, game room, fitness center, record players and complimentary Wi-Fi.
Planners can bring change makers together to meet in creative, customizable spaces nicknamed Peace, Love and Soul. The colorful venues combine for up to 4,000 sq. ft. of artistic meeting space conducive for board meetings, training sessions or cocktail parties.
Host Hotels & Resorts has unveiled the new, full remodeled Axiom Hotel, a LEED-certified project managed by Kokua Hospitality. The tech-inspired, boutique property has 152 guest rooms boasting many tech-forward amenities such as Samsung Smart TVs with Apple TV, smartphone docking stations, Kube Bluetooth clock radios and complimentary Wi-Fi, as well as mini fridges and moveable task desks.
Public spaces are equally unique; merging old and new in a refreshingly different way. The first level and lobby area, aka the Hallidie Library, features vintage photographs, a collection of books and a deconstructed Golden Gate Bridge. On the mezzanine, aka the Cloud, guests can play classic arcade games, take some shots at a selfie station with a live social media feed, order F&B via an iPad station, and work or network at a communal table with outlets for device charging.
Other amenities include a fitness center, 826 sq. ft. of meeting space and The Turn Café, which serves meals as well as organic juices, micro-roast coffee, hand-crafted cocktails and local wines.
As Smart Meetings reported last year, Axiom Hotel was formerly known as the Powell Hotel. Host Hotels & Resorts, Inc. acquired the Powell Hotel in early 2014. The property is located on a popular corner steps from the cable car turnaround and just three blocks from the Moscone Center, where many conventions and meetings are held.
Struan B. Robertson, executive vice president and chief investment officer of Host Hotels & Resorts, said, "The hotel was acquired as part of our strategy of narrowing our investment markets, primarily focusing on gateway cities and urban and resort/conference markets, while establishing a deeper foothold in those markets by expanding our investments to include upscale properties that may be operated by an independent manager or without a major brand affiliation. The Axiom Hotel is a great example of this strategy."