A horseback ride through the Uncompahgre Plateau sounds like something you might see in a John Wayne or Gary Cooper movie. But there I was, ready for the adventure atop my yet-to-be-trusted horse, Tipi.
It was part of a four-day media trip that I participated in a few days ago to Gateway Canyons Resort & Spa in western Colorado. The ride took place in the early evening, as the weather was cooling down and the lighting on the magnificent reddish landscape was seemingly changing by the minute.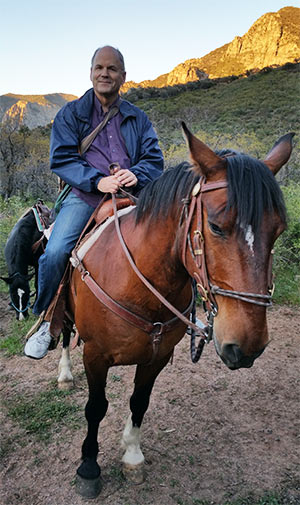 I wasn't a complete novice to horseback riding, having done so with a former girlfriend, but that was quite some time ago. So, when our group first hopped on our horses, I wasn't sure what to expect. My horse, Tipi, seemed to be pleasant enough, although I could tell he was a bit over-eager to begin the journey.
I was told that he didn't like to have his reins pulled back hard. So, I tried to avoid this, but he also liked to bend down and nibble on grass, which we were told to discourage. So, I had to find a happy medium in which I lightly pulled back on the reins, yet did so strongly enough that he would stop eating grass. At the beginning of the ride, I wasn't very successful, and Tipi made the situation more problematic by cleverly and rapidly snatching grass before I could try to deter him. But as the ride progressed, things went more smoothly and he and I established a nice bond. By the end of the ride, I felt we had gained a solid understanding of each other, and had established a sort of friendship.
Some of the riders had no experience, while others had varying skill levels. Everyone seemed to enjoy the slow, safe journey up the rocky terrain, however, and after about an hour we reached our destination: the Pavilion, a cozy setting where we were greeted by a band of old-timers playing traditional American songs. We all enjoyed the music while feasting on a bountiful, country-style buffet. The whole experience took us back in time and slowed us down to appreciate the simplicity and beauty of our surroundings.
The rest of the media trip at Gateway Canyons consisted of a wide range of activities, including stargazing, touring resort-founder John Hendricks' spectacular auto collection, a UTV tour to an amazing lookout point, a fabulous spa treatment, a dramatic helicopter tour, and a thrilling ride aboard a Pro-Baja racing truck. Clearly, Gateway Canyons suits both the meditative types and thrill-seekers—and everyone in between. And the brilliance of the red rock canyons, monoliths and mesas, snowcapped mountains, lakes and rivers defies description.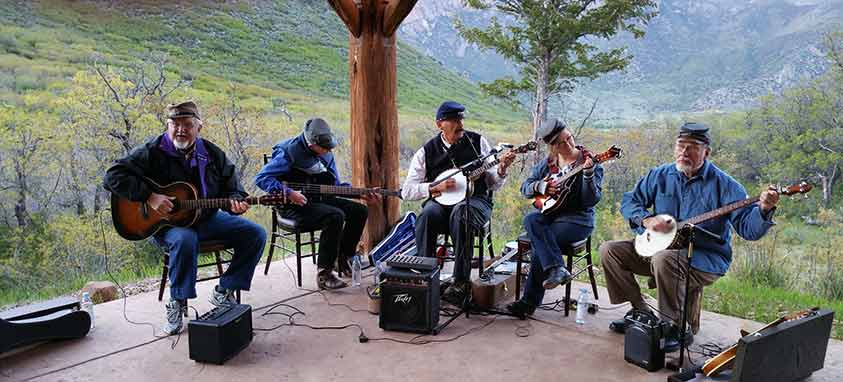 Gateway Canyons provides 72 guest rooms (including 14 casitas) and 11,778 sq. ft. of meeting space. It's an ideal spot for incentive trips, as well as meetings with either a laid-back or busy vibe.