Golf Town, USA makes sense. Most people know South Carolina is dotted with golf courses and that Myrtle Beach, located in the northeast part of the state, features close to 100 courses, thus earning the well-deserved nickname of Golf Town, USA.
But there are many attributes that make Myrtle Beach a very popular meeting and vacation destination. On a trip last week sponsored by the Myrtle Beach Area Convention and Visitors Bureau, I had a blast experiencing cool features I had no idea about. This is despite the impact of Tropical Storm Ana, which just goes to prove that this beach town has personality and variety perfect for meetings and conventions regardless of the weather.
Here are five surprises I uncovered in the Myrtle Beach area:
It's a Region, Not a City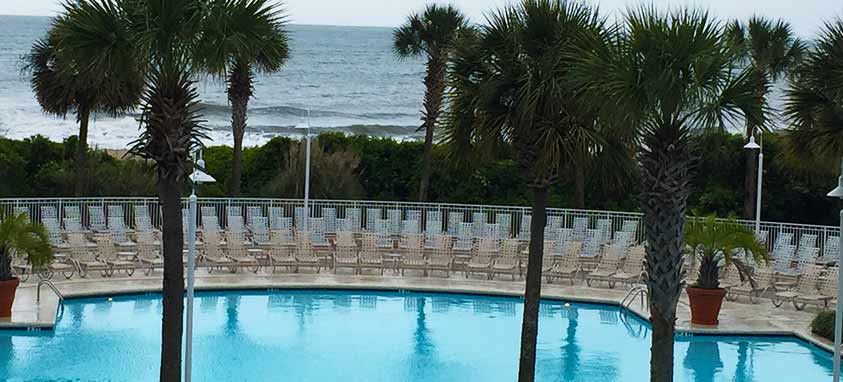 One thing I learned is that Myrtle Beach is a region, not just a coastal town. It features 60 miles of oceanfront extending well beyond the city borders. It even has its own nickname, referred to as the Grand Strand.
The CVB made sure I got to experience all that the area has to offer, from Barefoot Landing on the Intracoastal Waterway in North Myrtle Beach to Brookgreen Gardens south of the city in Murrells Inlet near Pawleys Island. Brookgreen Gardens is a National Historic Landmark, with a collection of more than 1,700 works by more than 400 sculptors. Who knew?
The Grand Strand features luxury resorts, mom and pop motels, a new 1.2-mile boardwalk, family restaurants, fine dining, sports complexes, and a great one-two meeting punch in the Myrtle Beach Convention Center and Sheraton Myrtle Beach Convention Center Hotel. The major meeting resorts are clustered a short drive north of the convention center and include Myrtle Beach Marriott Resort & Spa at Grande Dunes, Embassy Suites Myrtle Beach─Oceanfront Resort, Hilton Myrtle Beach Resort and Marina Inn at Grande Dunes.
Sports groups and associations dominate the group meeting clientele, but Biker Week, which is happening now, is very popular in addition to regional medical meetings and statewide tourism and economic development gatherings.
Entertainment Mecca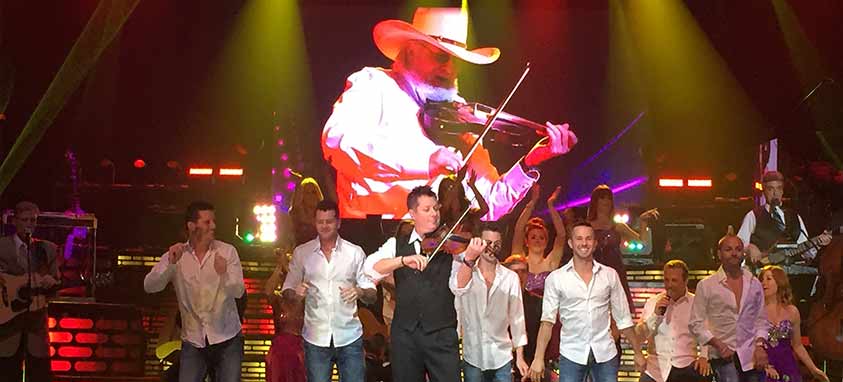 Think of Branson, Missouri, on the ocean. OK─so Myrtle Beach doesn't have quite the entertainment emphasis that Branson has, but the Grand Strand's options are impressive and great for groups meeting there.
On Saturday, night I had an awesome entertainment experience at The Carolina Opry. The show features Broadway-esque performances by very talented singers and musicians. The performance I saw had a country bent, but also included pop, nostalgic disco and comedy.
The Myrtle Beach Boardwalk features live-music venues, including The Bowery, which used to host the Southern rock group Alabama as its house band. Today it serves warm, light beer and boxed wine, which totally suits this hole-in-the-wall establishment. (Warning: It takes two days to wash that damn stamp off the back of your hand. I'm sure people wear it as a badge of honor, however.)
There's also the Alabama Theatre, located in North Myrtle Beach at Barefoot Landing, which offers live performances in a venue that can be rented for private events. Adorning the walls are replicas of all the Platinum and Gold albums and singles produced by Alabama. Southern rock is alive and well in Myrtle Beach, with the House of Blues walking distance from Alabama Theater.
Wildlife Experiences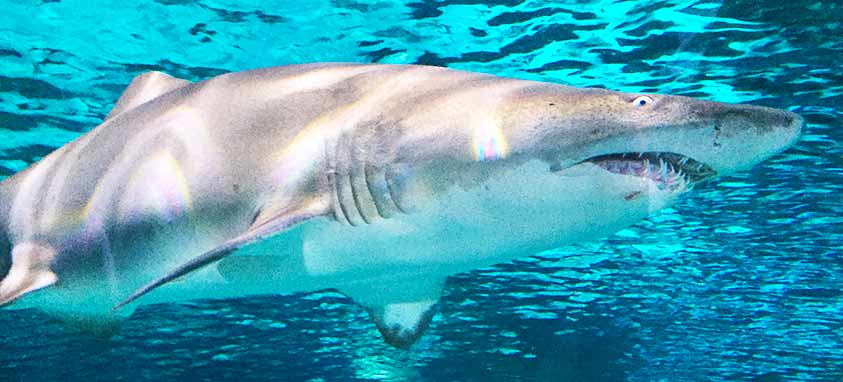 Myrtle Beach State Park and Huntington Beach State Park are oceanfront hideaways that make for great camping and offsites. (There are many campgrounds up and down the coast, so meeting attendees looking to vacation before and after conferences will have lots of options if you pick Myrtle Beach for your next event.)
Besides the beach, and all the oceanfront has to offer, there's a bevy of wildlife viewing opportunities. Check out my photo of a great blue heron flying away from an alligator taken at Huntington Beach State Park. Enough said.

Brookgreen Gardens, the first public sculpture garden in America, has a zoo with local wildlife and there are nesting eagles onsite. Ripley's Aquarium, which features 3,000 species, has a 330-foot tunnel, where sharks swim overhead; it's the longest aquarium tunnel in the United States.
LGBT Landmark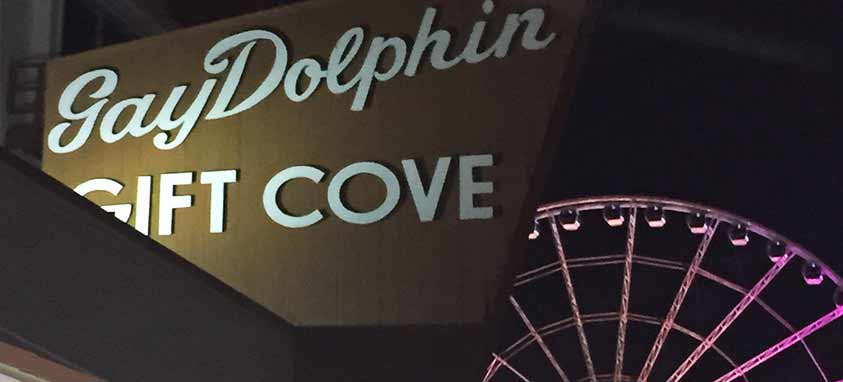 This may be a bit of a stretch, but the Gay Dolphin is certainly worthy of a photo op and the purchase of a T-shirt. The Gay Dolphin is actually a gift shop on the Myrtle Beach Boardwalk and features floors of knickknacks. It's so big that you could get lost amid all the chotskies. There's even a T-shirt that says "I got lost at the Gay Dolphin."
The Gay Dolphin has been in existence since 1946, long before gay marriage or even Stonewall. The story goes that the owner saw dolphins frolicking in the Atlantic Ocean and they were having so much fun that he named his store after them. It's the type of establishment that reminds you you're in a vacation town, with every souvenir imaginable.
And, yes, I took lots of photos and bought a T-shirt.
Southern Cookin'
Myrtle Beach is known as Golf Town USA, but it could just as easily be called Pancake Proper. There seem to be more pancake and waffle houses than golf courses.
For those who are not breakfast people, the seafood is amazing. I ate at Wicked Tuna in Murrells Inlet, opting for the ahi tuna that rivaled anything I've sampled in San Francisco. I also enjoyed fried oysters at Second Avenue Pier on the Myrtle Beach Boardwalk after having a few drinks in the open-air upstairs bar. It was just before the tropical storm hit and the breeze coming off the ocean and larger-than-normal surf were invigorating. The crab cakes at Thoroughbreds were served with a sweet potato puree. Yum!
As you can read, Myrtle Beach exceeded my expectations. This tourism and meeting region is much, much more than a beach town.