October marks the one-year anniversary of destructive fires that burned through Napa-Sonoma wine country. What began as an ordinary day in the counties on Oct. 8, 2017, turned into an inferno when winds picked up that night. Visitors, residents and business owners were sent fleeing for safety with only the shirts on their backs. Smoke filled the air, making it seem as if an Armageddon-like doom was looming.
Days turned into weeks until the flames were contained, and no one quite knew what to expect upon returning to wine country. Images on the news portrayed complete devastation of homes, piles of rubble, burned cars and fatalities. However, from a meetings, events and tourism perspective, very few venues were lost and 90 percent of the grapes had already been harvested for the season.
In Santa Rosa, two meeting hotels were lost—Hilton Sonoma Wine Country (250 guest rooms and 18,000 sq. ft. of meeting space) and Fountaingrove Inn (124 guest rooms and 10,000 sq. ft.). According to Visit Santa Rosa, both properties remain in the midst of insurance negotiations, so it is yet to be determined if they will rebuild. The CVB and Hilton's director of human resources each reached out to area restaurants and businesses to find new jobs for displaced employees.
Wine country is relying on group business more than ever—to be its rainbow after the storms. Hotels, wineries, shops and restaurants reopened soon after the fires were extinguished, but the struggle lingered as visitors were hesitant to return under the assumption everything was gone. More than one year later, some out-of-towners still have this misconception.
"The best way to help the Napa Valley is to encourage groups to book their meetings here to see for themselves that the Napa Valley is just as beautiful as ever," says Teresa Savage, vice president of sales for Visit Napa Valley.
A Close Call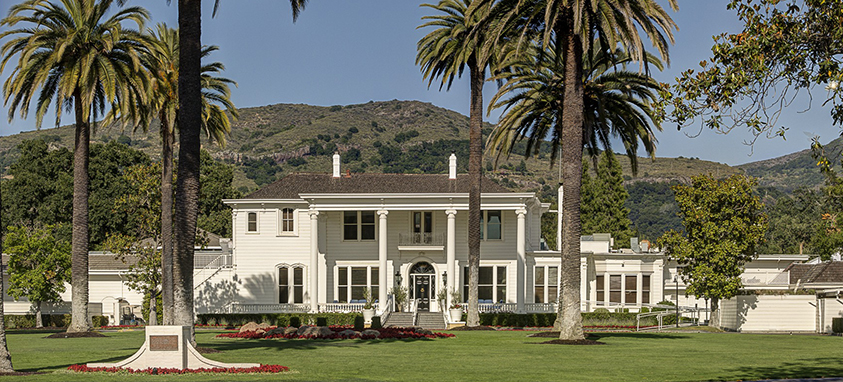 Mere hours after the conclusion of the Safeway Open golf tournament presented by Chevron at Silverado Resort and Spa in Napa last October, the Atlas Peak fires broke out. Attendees came alarmingly close to staring death in the face. Grandstands they had been seated in hours earlier burned.
The resort also lost 14 suites and was temporarily forced to close, but it reopened in late October of last year. The historic 150-year-old mansion, which is undergoing renovations, and conference center were not damaged. Silverado has 340 guest rooms and 100,000 sq. ft. of indoor/outdoor event space.
The annual PGA Tour season opener returned this October and donated 100 percent of the proceeds from ticket sales to relief efforts. The tournament, parent company Albertsons Company and customers previously donated $5.2 million to the cause.
A Hero's 'Tail'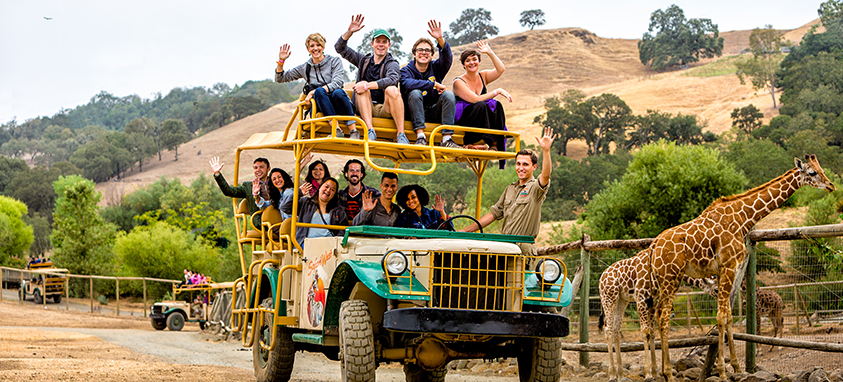 Everyone loves a heartwarming story involving animals, and the wildfires in Sonoma County provided just that. Safari West in Santa Rosa is home to a population of more than 900 exotic animals including cheetahs, zebras, flamingos and lemurs. Remarkably, at the age of 76, founder Peter Lang singlehandedly saved the day in an incredible feat, fighting the flames and saving the lives of every one of his beloved animals.
"I don't consider what I did heroic," he says. "I did what I needed to do. I used garden hoses, forklifts and anything I could get my hands on, moving from one spot to another, dousing fires that threatened animals… I was protecting the animals, protecting Safari West, doing the best I could with the tools I had available, and I do not confuse expertise with luck. I was very, very lucky."
Meeting professionals can learn valuable lessons from some of the strategies employed by Safari West and others during the fires. Meeting organizers are responsible for keeping attendees safe, so an emergency contingency plan needs to be well thought out and rehearsed. Safari West safety officer Kimberly Robertson says they have regular drills using various scenarios covering the disasters that could potentially affect them.
"Drills and debriefs are invaluable tools," she says. "These drills help to commit to muscle memory the things that need to be done during an emergency, when tensions are high. They also help to point out where training [may] be lacking."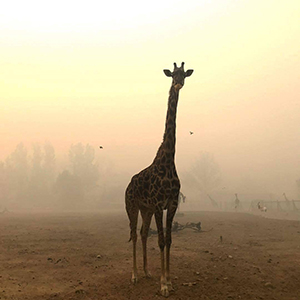 When the fire spread to Safari West, 100 overnight guests were in its 30 glamping tents and one cottage. All visitors and staff members were safely evacuated in 15 minutes, but Robertson learned valuable lessons she would like to share with planners. She suggests having multiple escape routes and flashlights with spare batteries. In emergency situations, technology often fails. Make sure to have a hard-copy contact list in your car's glovebox or go-bag to enable communication, Robertson says.
Safari West has 3,750 sq. ft. of event space and offers several unique group tours that pair wine and beer tasting with the safari—Winos and Rhinos as well as Brews and Buffalo. Facebook and Google are just two of the major companies that have held events there. The organization relies on group business to fund research and educational programs.
Just like in The Lion King, the circle of life is on full display at the "Sonoma Serengeti." Since the fire, the park has celebrated the births of several babies, the latest being Remi the giraffe on Aug. 18.
Not all animals in Napa and Sonoma fared as well. Many were separated from their families and placed up for adoption at animal shelters and rescue organizations. Teresa Savage, vice president of sales for Visit Napa Valley, says groups have coordinated with the ASPCA to arrange for attendees to pet adoptable puppies during meeting breaks, though not necessarily in direct correlation with the wildfire.
The Show Must Go on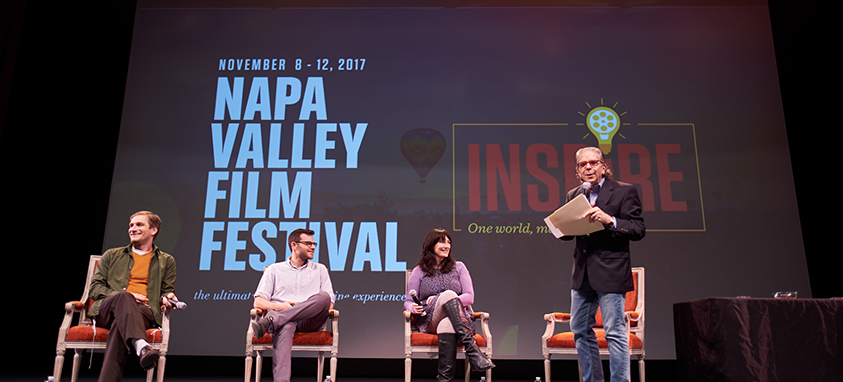 A natural or man-made disaster that might derail an event is any planner's worst nightmare. Napa Valley Film Festival (NVFF) was only 3 1/2 weeks from holding its annual November showcase when the fire ignited. Founder and director Brenda Lhormer was conflicted as to whether or not to proceed.
After assuring her team's safety, members returned to their smoky office with masks on their faces. They began by reaching out to all their partners—including 100 wineries—screening venues, restaurants and hotels.
"We've worked so hard all year to do this, and our community is going to need this more than ever," Lhormer says. "We want to be part of the healing process. Every one of our partners said the show must go on…we need to convince the rest of the country that Napa Valley is going to be fine."
Despite losing a crucial week of work before showtime, Lhormer is thrilled to report the festival was its best ever because of the extra dedication, support of the community and positive goodwill. "[NVFF was the] first event to come out of the gate after the fire, and united the valley," she says.
Because of the discouraging images broadcast and printed in the media, the festival was only at 60 percent capacity. Many would-be attendees decided not to come. Approximately 10,000 to 11,000 people showed up, and Lhormer hopes to up that number by 10 percent next month.
NVFF customizes packages for groups that include private screenings, culinary demos with Napa chefs, meet-and-greets with Hollywood A-listers and wine tasting with vintners. One film groups may be interested in viewing this year is Uncrushable, a documentary produced and directed by Food Network star chef Tyler Florence in response to last year's wildfires. Prior to the Nov. 9 screening, groups can buy in to an exclusive dinner at Robert Mondavi Winery in Oakville, California. A portion of the proceeds will benefit Napa Community Foundation's Disaster Relief Fund.
Creative Use of Space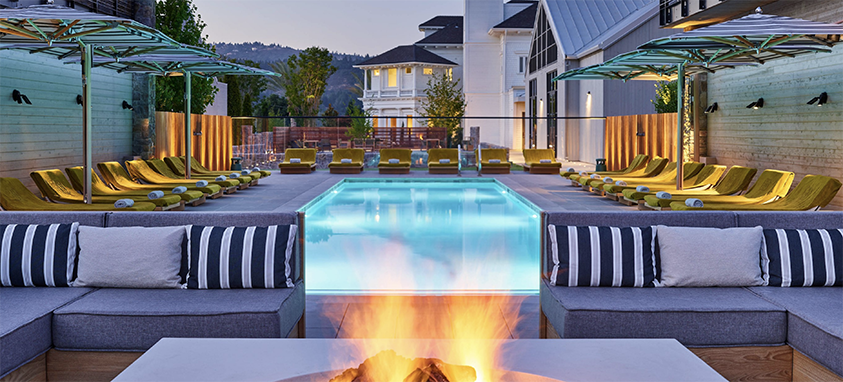 The Nov. 7–11 event is a prime example of how a planner can utilize multiple venues in the county for one unified event. Lhormer is super-excited to see a barn at Las Alcobas, a Luxury Collection Hotel, Napa Valley transformed into a movie theater. The St. Helena hotel has 5,480 sq. ft. of meeting space and 68 guest rooms.
"Our venue spaces range from intimate boardrooms to a beautifully appointed event barn, all customizable," says Alain Negueloua, general manager. "Attendees will feel inspired by the landscape and our intimate details, such as the culinary scene in Acacia House and winding down with a relaxing spa treatment in Atrio Spa will make any meeting feel like a welcomed retreat. Drink our wines, taste our local produce and see why Napa Valley is stronger than it's ever been."
Archer Hotel Napa will serve as NVFF's newest pop-up theater. The 183-room hotel began welcoming guests last November and has more than 17,000 sq. ft. of indoor and outdoor event space. In April, chef Charlie Palmer's 7,000-square-foot Sky & Vine Rooftop Bar opened on the more than 11,000-square-foot Archer rooftop, a unique space that also features a spa, pool, cabanas and sun deck.
"We recently held a board meeting at the new Archer Hotel in downtown Napa, and my group thoroughly enjoyed the well-appointed guest rooms, the unique lobby area and rooftop bar, which is amazing," says Donna Leon of CMP Meetings & More, Inc. "We typically bring groups to Napa Valley several times a year and enjoy it each time we go!"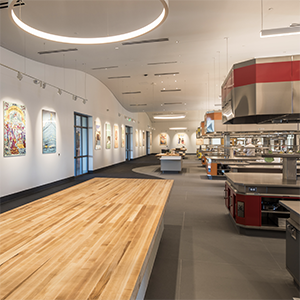 NVFF's red-carpet gala will be held at The Culinary Institute of America (CIA) at Copia in Napa, which has 80,000 sq. ft. of space. CIA at Copia recently opened its 9,000-square-foot Hestan Kitchen to teach cooking and baking classes for groups of up to 60 participants or for a team-building competition. During the fires, CIA at Copia provided food for the community and its other location, CIA at Greystone in St. Helena, prepared meals for first responders.
The festival will also utilize Uptown Theatre Napa (seats 857 people) and Napa Valley Performing Arts Center at Lincoln Theater, a 1,200-seat theater in Yountville that will house film screenings and on-stage interviews with the stars. It is available for planners to book conferences and a consortium of private events in its Grand Foyer (up to 300 people), Upper Foyer (up to 100 people) and Swanson Board Room (up to 45 people).
Additionally, NVFF will have a pop-up drive-in theater at Napa County Fairgrounds in Calistoga. The 27,600-square-foot, covered pavilion will fit about 50 cars.
In the Words Of A Planner
Allan Wright, owner of Zephyr United, organizes the Wine Marketing & Tourism Conference annually on behalf of Zephyr Conferences. This year, it takes place Oct. 23–25 at Flamingo Conference Resort & Spa in Santa Rosa, which has 170 guest rooms and almost 15,000 sq. ft. of meeting space. He described his post-fire return to wine country.
"We had two meetings scheduled in Santa Rosa for November 2017, a month after the fires: the Wine Bloggers Conference and the Wine Marketing & Tourism Conference," he says. "A few days after the fires started, we started getting emails and phone calls from our attendees, asking if the conferences would be canceled. Quite a few of the messages we received implied it would be risky and even inappropriate to hold our meetings, since the locals were having to deal with the crisis. We discussed canceling both meetings.
"However, every local we spoke with—our hotel, Sonoma County Tourism, locals on our advisory boards—provided us a united message that Sonoma County was not closed for business and, in fact, wanted us to come and support them with our conferences.
"We made a public statement a few days after the fires started saying that our meetings would proceed as scheduled, which they did. We did experience a drop in registrations, which had a big impact on us, but nothing compared to what the locals had to suffer through. [We] ended up addressing the fires in our content at both conferences. I remember one person in the audience coming up after a session on the fires and crying because he had lived through the fires and was so emotional that we were addressing it.
"We decided to return the Wine Marketing & Tourism Conference to Santa Rosa this year, in part to support the local area again. One year later, one would never know the fires had even happened."