San Diego is even more of a meetings magnet
Just when it seemed San Diego couldn't get any better as a meetings destination—with its idyllic weather, soothing pace of life, gorgeous beaches and hotels, and stellar attractions—it did. A growth spurt has touched virtually all elements of the city, bringing innovative new properties, restaurants and attractions.
"San Diego is ever-evolving," says Margie Sitton, senior vice president of sales and services for Visit San Diego. "There will always be new experiences, and the best part is that casual activities can be planned outdoors year-round."
Let's take a peek at some of the top new sites and experiences for groups.
Meet and Sleep
Legendary Hotel del Coronado on nearby Coronado Island is in the midst of a $200 million renovation that will add 142 guest rooms, bringing the total to 898. The beachfront property, which currently has 65,000 sq. ft. of meeting space, will open a new conference center for up to 1,000 guests. It will include a 15,000-square-foot ballroom and 10,000 sq. ft. of prefunction space. The renovation will be completed in phases, culminating in late 2021.
Legacy Resort Hotel & Spa is a new luxury hotel and conference center in the Mission Valley neighborhood featuring 126 guest rooms, 6,000 sq. ft. of meeting space and stunning attractions and exhibits, including a 4-D theater with a 56-foot dome screen and 100 motion seats.
Hilton San Diego Bayfront, adjacent to San Diego Convention Center, recently completed a $23 million renovation to its 1,190 guest rooms and corridors. It also became the first Hilton in California to offer Connected Room technology, enabling room guests to use the Hilton Honors app to control temperature, lighting and more.
Eat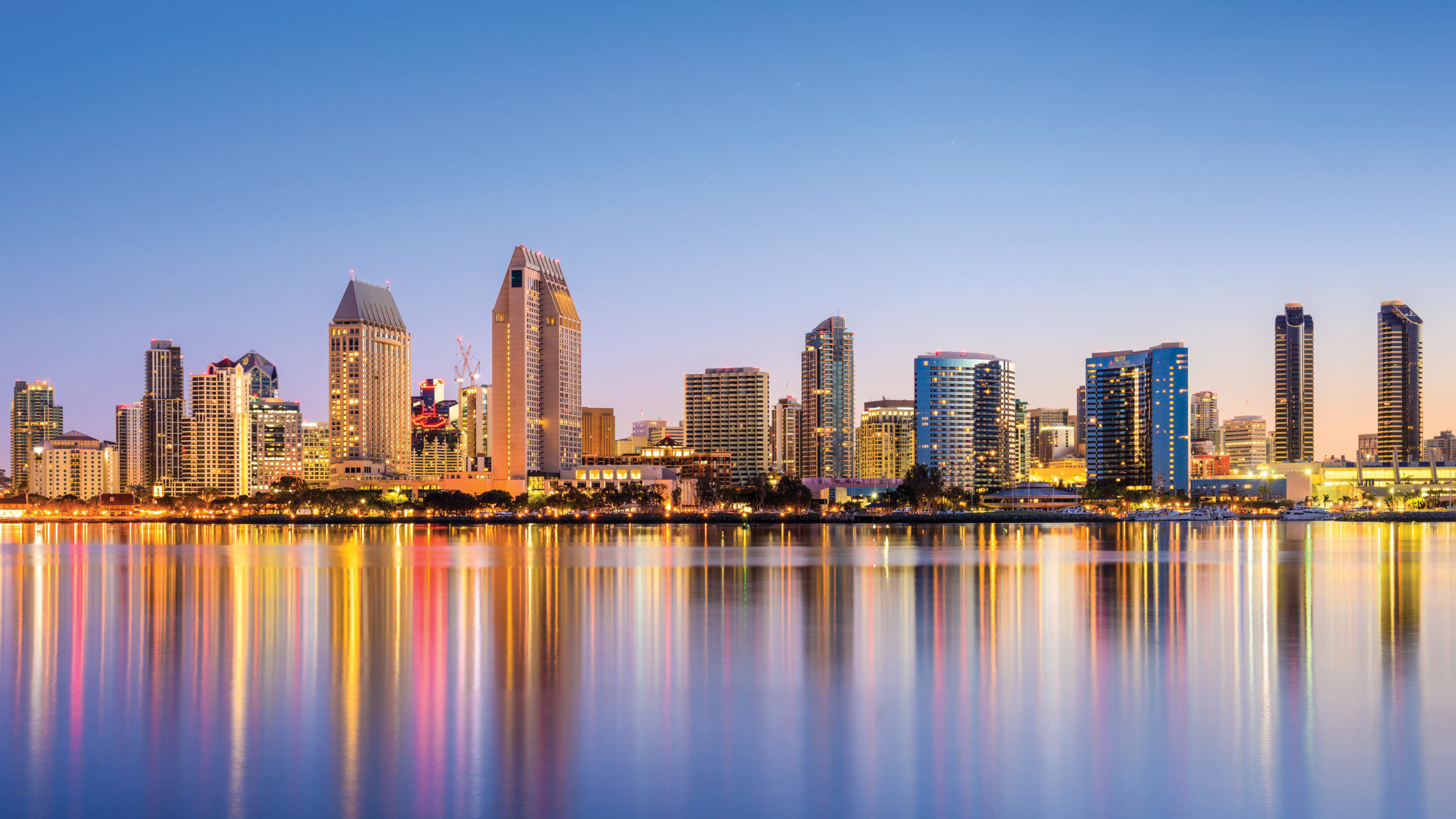 San Diego's Sam Zien, better known as the TV chef Sam the Cooking Guy, teamed up with Grain & Grit Collective to open Graze by Sam the Cooking Guy. It's a homey, small-plates restaurant, bar and bottle shop in Little Italy Food Hall that offers sandwiches, salads and other grazeables by day, and eclectic shareables by night. Private gatherings can be arranged.
See also: San Diego: Culinary Women Rising Up
Chef John Hong's Hidden Fish all-omakase sushi bar is a big hit on Convoy Street, and this summer, he hopes to take over an adjacent retail space for Hitokuchi, a sake lounge serving small bites of Korean-Japanese comfort food.
Also set to open this year is The Sky Deck—an upscale food and beverage hall—on the second story of Del Mar Highlands Town Center. Great for groups, the A-frame, hunting lodge-style venue will have eight to 10 restaurant vendors and an outdoor brewer's deck featuring Rough Draft Brewing, Northern Pine brewery and a Boochcraft kombucha tasting bar. Lobster West, Urbana Mexican Gastronomy and Ziziki's Greek restaurant are among the eateries planned for the venue.
Do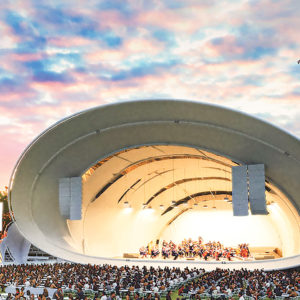 San Diego has never been hurting for enjoyable things to do. The fabulous beaches, world-renowned San Diego Zoo, historic Old Town and Balboa Park—with its 17 museums—are reliable favorites. Some exciting new attractions also now contribute to the mix.
More: Three Ways to Get Your Group Out on the Water in San Diego
This summer, another prominent attraction, SeaWorld, is adding a new roller-coaster—Emperor—which will be the tallest, fastest and longest floorless dive coaster in California. Riders will be able to soar at speeds of more than 60 mph and drop into a dive plunge.
A new, $45 million concert and events venue, The Shell, is slated to open this summer on a waterfront location. The Shell will include a 13,015-square-foot outdoor stage ensconced by a 57-foot steel shell that weighs 270,000 pounds and is covered in a white fabric. It will be home to San Diego Symphony and feature a regular lineup of other performers. The rentable facility will hold approximately 3,100 people, with the flexibility to accommodate as many as 10,000.
Need to Know
55,000 Hotel rooms in the San Diego area
266 Sunny days per year
31 Beaches