Meeting in San Diego strikes a happy balance
For those who haven't found their happy meeting place lately in the southernmost reaches of the Golden State, the big news is that San Diego, California's beach city, has evolved. Don't worry—it still has a comfortable vibe, sunny weather (average year-round temps are in the high 70s) and plenty of opportunity for sand-in-your-toes gatherings, but it now also channels an international city feel with arts, culture and a dynamic culinary scene.
Margie Sitton, senior vice president of sales for San Diego Tourism Authority (SDTA), calls the combination of laid-back and on-the-edge a perfect pairing for inspiring optimism. People are inspired to, as the marketing slogan says, "Come for the convention and stay for the vacation." Another secret Sitton shared is that the city is hungry for conventions 12 months out of the year. While the city's Silicon Beach moniker refers to an increasing number of companies, including the audiovisual electronics automation company Innovation Technologies, moving to town, tourism is still the second-largest export industry, employing one in eight people. Those 35 million visitors have lots of new things to discover this year. Sitton opened her idea book and shared some of the highlights.
Discover Your Balboa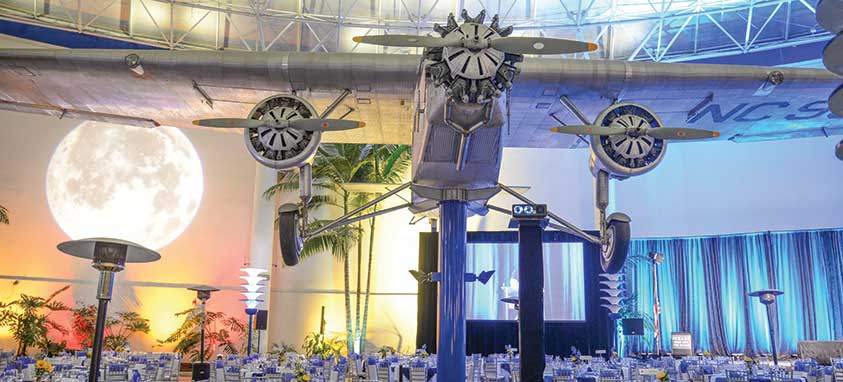 To help visitors find all that good stuff, particularly in the 1,200-acre museum wonderland that is Balboa Park, SDTA has created a new director of cultural tourism role. Your attendees may have heard of San Diego Zoo, where they can experience early morning viewing with a giant panda and take a VIP cart tour of the wild cats. But have they visited Museum of Man and climbed California Tower for amazing views of the Southern California skyline? Or toured San Diego Automotive Museum, home of Louie Mattar's Fabulous Car, a 1947 Cadillac tricked out with a shower, washing machine and kitchen sink? Consider an event under twinkling lights on the patio at The Prado Restaurant, at the heart of Balboa Park, after taking in a performance at the Old Globe Theatre. These are easy ways to inject local inspiration into any event agenda.
Find Your Inner Comic-Con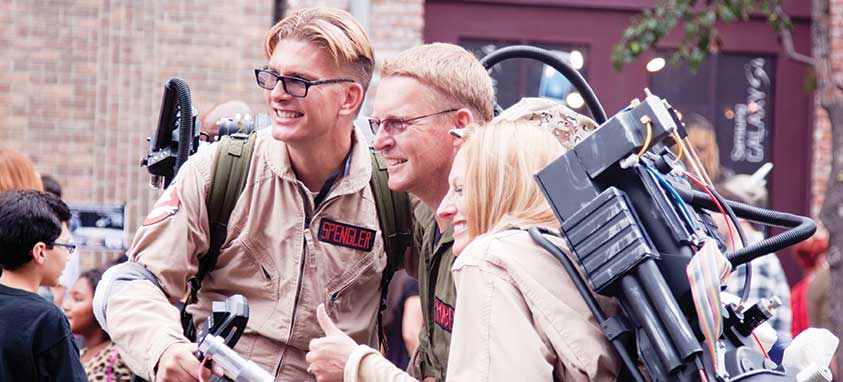 As home of the original convention for fans of everything graphic and superhero in 1970, San Diego Convention Center, a LEED Silver-designated site, has been helping people uncover their super-skills since 1991. That is true for Trekkies and techies. In April alone, conventions brought 34,850 attendees to the city, including 15,000 for an experimental biology conference and 5,000 from the American Association for Thoracic Surgery. CIC Research estimated that the regional impact of all those name badges was almost $94 million.
On top of more than 615,701 sq. ft. of exhibit space and 72 meeting rooms, the iconic convention center's signature, glass-enclosed, nautical-inspired 90,000-square-foot Sails Pavilion was part of a $25.5 million renovation in 2016. New, customizable, colored LED lighting can wash the waterfront in company colors for an event. New concrete floors and a water cannon emergency fire system were part of the upgrades that will help planners deliver safer meetings.
And because this is sunny San Diego, the convention center is also home to more than 180,000 sq. ft. of outdoor terrace space that has become a planner favorite for receptions and dinners.
The improvements are not completed yet. A measure going to voters in November would pay for an expanded convention center that would create a 5-acre rooftop park with a 350-seat, 5,000-square-foot pavilion area and a wash of lawn that can hold 4,500 for a concert or festival-style event. The upgrades are packaged with funds for finding solutions to homelessness and road repair, and would be accessible via the Ascent, a gradual pedestrian ramp.
Glam It Up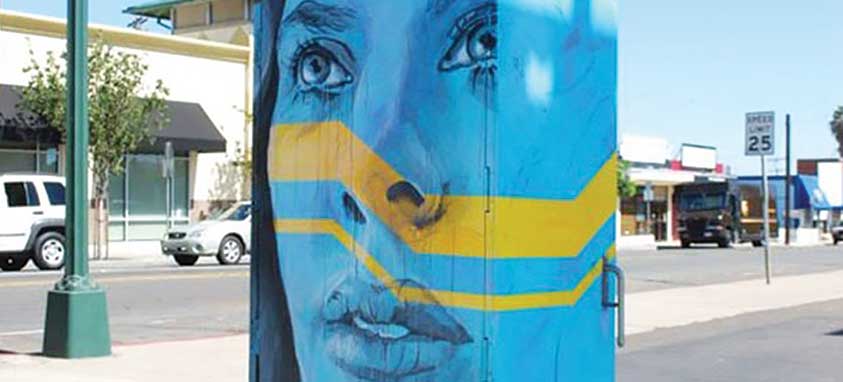 Another new outdoor venue, The Glampisphere, opened in the upwardly trending neighborhood of North Park. Your group will find more sail shades, along with enough audiovisual equipment to launch a product or throw a great multimedia dance party. The space dares to pair fire pits with waterfalls; flat-screen televisions and lightning-fast Wi-Fi with retro furnishings; and the great outdoors with air conditioning, top-shelf liquor and custom catering. All that complimentary infrastructure allows planners to mix business with pleasure.
Cross over from San Diego to Coronado, where the crown jewel is Hotel del Coronado, home of Beach Polo Cup for professionals, and lessons with expert instructors and their ponies for the polo-curious. The gazebo at Spreckels Park is the ideal home base for a team-building activity in the 8-acre green field. Or head to Coronado Museum of History and Art for a unique backdrop, befitting a historic announcement. Finish the evening at Peohe's, where 500 people can enjoy fresh ocean air and Insta-worthy, island-style cuisine.
Stay Happy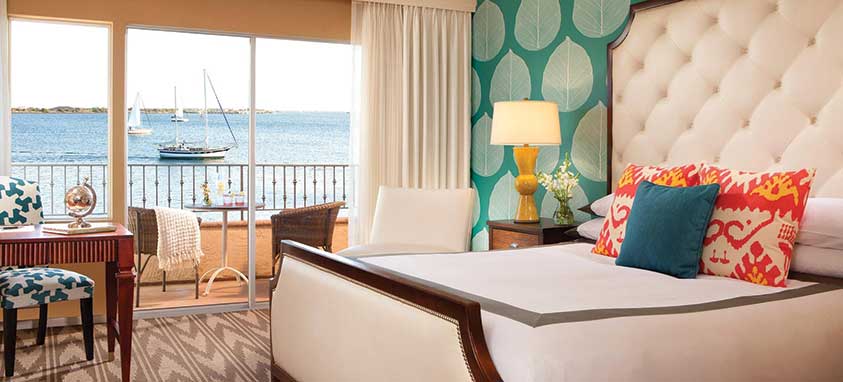 With 11,000 luxury hotel rooms, paint and carpet are always flying, but some big landmarks are expanding and new names are bringing that marriage of beach and business to higher levels.
The 757-guest room Hotel del Coronado recently reflagged as part of Hilton's Curio Collection. This 1888 red-roofed Victorian landmark features a marina, golf and tennis courts on 28 acres facing the Pacific Ocean. Choose from pre-designed InDELible experiences, including sandcastle building, mermaid fitness and skydiving.
San Diego's major convention hotel, Manchester Grand Hyatt San Diego, recently added the cherry on 316,000 sq. ft. of prime meeting space downtown with the opening of Top of the Hyatt, a penthouse bar with views for miles. To go with the ocean-inspired decor, mixologists designed a sunrise-to-sunset themed menu.
In the Gaslamp Quarter, the 420-guest room Hard Rock Hotel San Diego is the destination for meeting like a star. Choose from 40,000 sq. ft. of light-filled inspiration, including themed rooms—Revolution, Satisfaction and an 8,700-square-foot rooftop space named Woodstock. For something new, request Platinum Rock Star Experience for Groups, a red-carpet arrival and welcome cocktails with a DJ, and loaner guitars to get guests performing.
A meeting favorite, Kona Kai Resort & Spa (pictured), is adding and renovating 41 guest rooms (170 rooms total) and a new adult pool area in Shelter Island, with views of San Diego Bay. With 13,000 sq. ft. of indoor space and 43,000 sq. ft. in courtyards, gardens and beachside area, the sky is the limit for planning memorable moments. More than 2,000 sq. ft. of new outdoor terrace meeting space invites propping feet up in the fireside loungers.
This month, Paradise Point Resort & Spa, a Destination Hotel in Mission Bay is putting the finishing touches on a complete reimaging of all 462 bungalow-style guest rooms. In the meeting rooms, 80,000 sq. ft. bridges the divide between indoor and outdoor, and is an anchor for activities organized by Hello California destination management services, including speed-boat racing, beach Olympics and batting practice under the fireworks at Petco Park.
In Makers Quarter, a growing restaurant-entertainment concept, Punch Bowl Social, is opening a 24,000-square-foot restaurant, bar and entertainment venue. The combination bar, bowling alley, karaoke hall and game arcade will take over Coliseum Federal Athletic Club in downtown's East Village neighborhood, with lots of lounge area for groups of all sizes. With an assist from Top Chef judge Hugh Acheson on the culinary side and virtual reality games on the tech front, the possibilities are almost endless.
Throw a Street Party
San Diego has also become the block party headquarters with turnkey access to neighborhoods, such as Gaslamp Quarter and Old Town. With one call, SDTA can shut down the streets, line up restaurants to wheel in food stations, and set the stage for attendees to discover their own happy.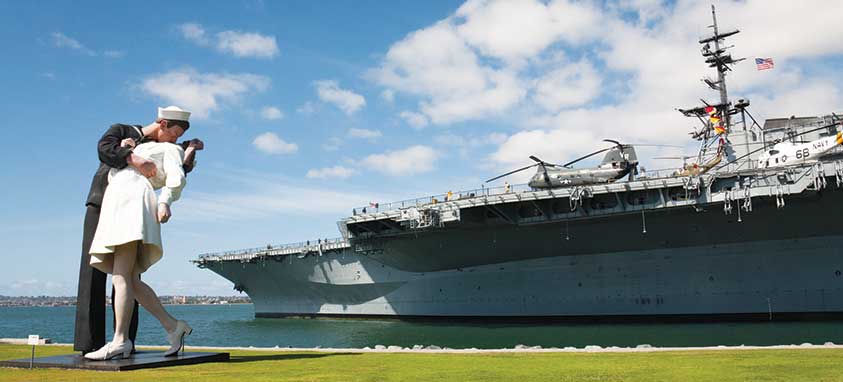 Or move down the block to Navy Pier for another only-in-San Diego option, throwing a USO-style party on the USS Midway catered by local hotels. This nostalgic theme location was recently named one of the top experiences in the world by TripAdvisor readers.
Another waterfront mainstay, Seaport Village, could be flooded with $1.2 billion worth of fresh spaces by 2023. Plans call for a 500-foot observation tower called the Spire, a 1,077-room Virgin Hotel, a 350-room Yotel, an aquarium, restaurant space and a 20,000-square-foot event center. It would be its own block party.
Go International
San Diego's location, just 17 miles from the Mexican border, makes it the ideal hub for international travel from South America and Europe into the United States. In fact, a new Cross Border Xpress pedestrian bridge acts as a binational airport passenger terminal between San Diego International Airport (SAN) and Tijuana International Airport (TIJ), providing easy, secure access from both sides with coordinated customs and ticketing.
A West Coast Favorite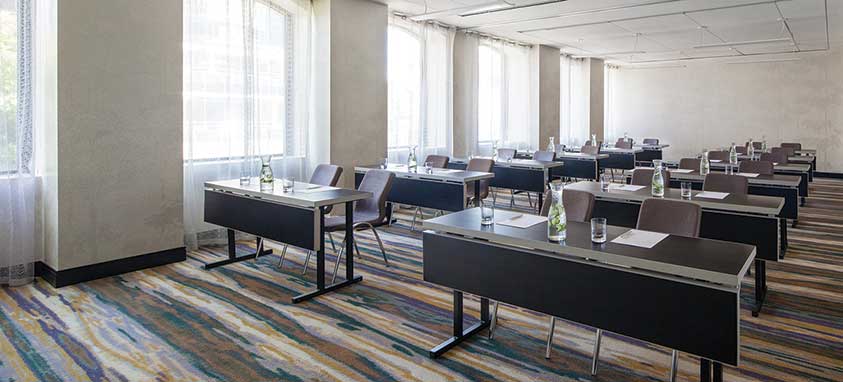 American Society for Dermatologic Surgery doesn't always meet in San Diego, but when it does, Meeting Manager Lisa Mikita says it attracts more participants than other West Coast cities. "In addition to the great weather, it is an easy city to meet in because the city and the beach are all in walking distance," she reports.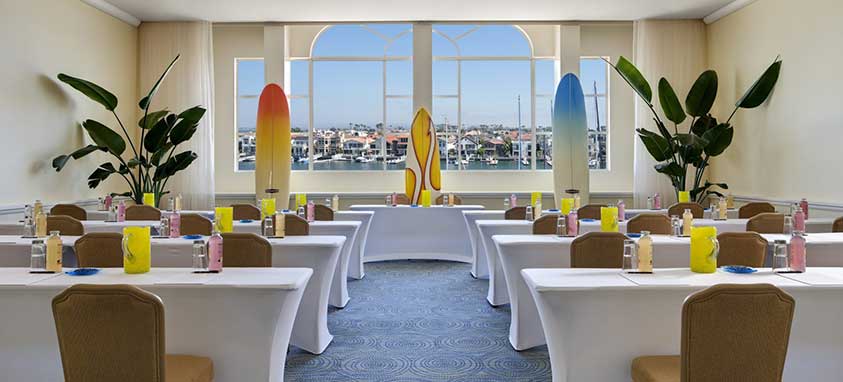 Mikita also appreciates the many options for meetings and focus. One gathering brought 400 people to Loews Coronado Bay Resort. Then she turned around and scheduled a smaller board meeting at Hotel Republic (pictured). Another took advantage of the city feel at Westgate hotel, where the call of the beach wasn't quite as loud. Regardless of the meeting room location, she finds that a lot of attendees arrive early with family to take advantage of the destination before knuckling down to business.
"We work our attendees with lots of educational sessions and business, but we can also go off site for a nice dinner in the Gaslamp Quarter," she says. "It is a great combination."