Tips for an eco-conscious 3-day Wine County event
Sustainability has become a critical issue for the meetings industry and California's Napa and Sonoma counties are leading the way. With transportation options reducing net emissions, true farm-to-table cuisine and even self-sustaining biodynamic wineries, Napa and Sonoma counties are prime examples for sustainability-conscious destinations.
Day 1
Arrive, Stay, Eat
Land into Charles M. Schulz Sonoma County Airport (STS). This accessible regional airport is making changes to accommodate the increase in visitors. A master plan to add 30,000 sq. ft. of new construction and 10,000 sq. ft. of renovations was designed to attract more airlines. The process drew out years longer than intended, yet the plan has worked. Alaska Airlines is now providing direct flights on narrow-body, Boeing 737 airplanes to destinations such as Hollywood Burbank Airport (BUR) and San Diego International Airport (SAN).
Still, STS is committed to sustainability in a big way. The airport partnered with ForeFront Power to install a solar panel parking canopy. The installation generates renewable electricity at such an impressive rate that it 100% counterbalances STS's yearly electrical footprint.
Transportation via trains and buses reduces net emissions as large groups travel from the airport to their hotels. Jonny Westom, vice president of Sonoma County Tourism (SCT), urges groups to explore these options as they travel to wine country. "We encourage people to take the train, or to at least remove their vehicles from the roads—the more vehicles, the more emissions that we have," says Westom.
Electric vehicles are an eco-friendly option for attendees who opt to rent a car after arrival. Worried about renting an electric car just for it to run out of charge? Don't be. Westom ensures charging stations for electric vehicles won't be a problem. "There's a tremendous amount of charging stations throughout our community," he says. "It really helps the environment."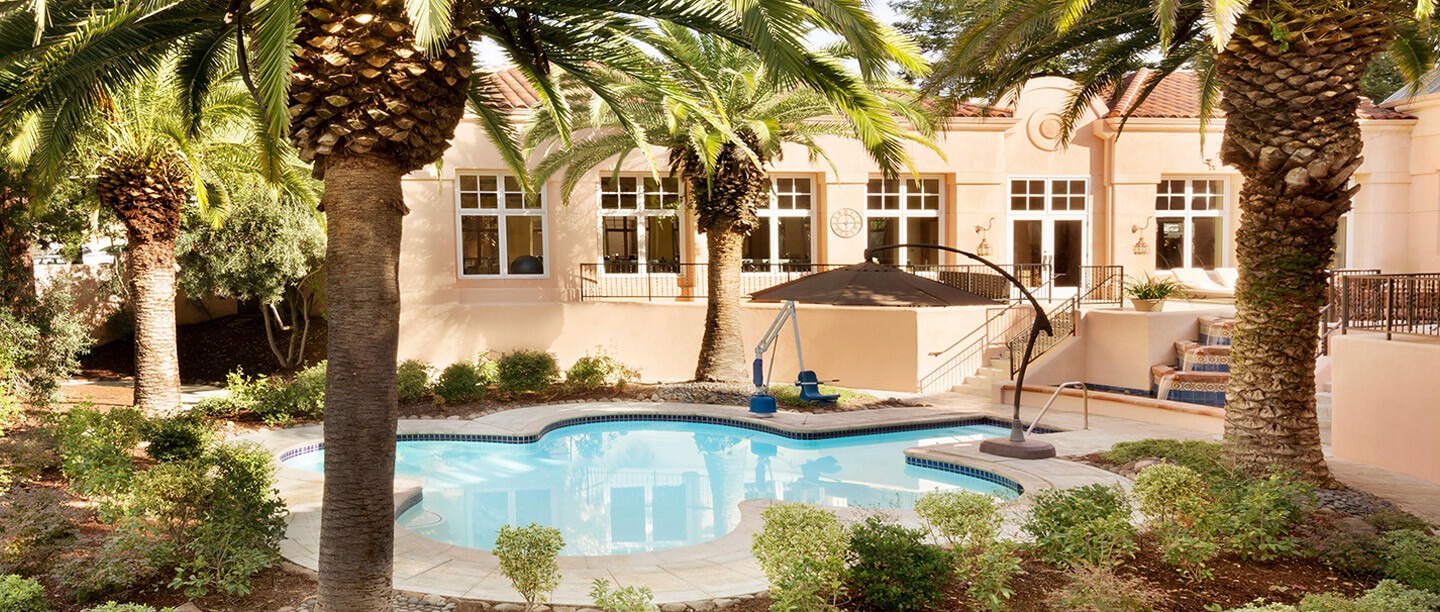 Check in at the Fairmont Mission Inn Sonoma and experience the great Wine Country outdoors brought onto and inside of the resort. The open layout of the hotel allows nature to work seamlessly into the hotel's ambiance and the farm-to-table dining reflects the quintessential sustainable Sonoma lifestyle. Fairmont Mission Inn Sonoma offers 20 meeting, event and office spaces ranging from 6 to 425 people in capacity. The rooms are flexible with both natural lighting and eco-conscious practices, yet also boast state-of-the-art AV support.
If your group is looking for an exclusive retreat on the Napa side of the valley, Bardessono Hotel and Spa offers a "deep green" meets luxury vibe in Yountville. Bardessono offers suites measuring 550 sq. ft. with 200—250 sq. ft. of outdoor space. Private villas with spa bathrooms and space for entertainment are also available in The Maple Grove Villas at Bardessono.
Alain Negueloua, Vice President and General Manager of Bardessono Hotel & Spa, explains how the luxurious resort stays committed to sustainability.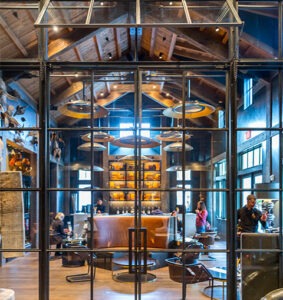 "100-year-old olive trees and other drought-resistant plants make up the lush landscaping and an underground geothermal system consisting of 82,320-foot-deep geothermal wells, which heat and cool the guest rooms, spa and domestic hot water supply," says Negueloua. "200 sq. ft. of glass in each room reduces daytime lighting requirements."
Yountville in Napa County is also home to legendary restaurants such as Brix Restaurant and Gardens. Boasting stunning outdoor dining options for guests, the restaurant celebrated 25 years in Napa Valley in March of 2021. Home to the grapes for the Kelleher Family Vineyard's Cabernet Sauvignon, the restaurant's name "Brix" refers to the term used when measuring the sugar levels in the grapes during harvest season.
Sonoma County has no shortage of restaurants embracing sustainable farming and fishing and maintains a dedication to locally sourced seasonal produce. While farm-to-table dining is a trendy phrase in today's culinary world, Westom says Sonoma County is the real deal.
"Farm-to-table is kind of over-used, everybody says it," says Westom. "Sonoma County really walks the walk when it comes to sustainable farming."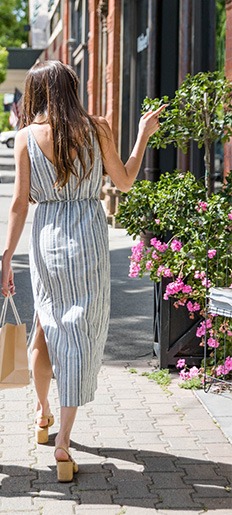 SingleThread Farm is a perfect example of Sonoma County's authenticity in "walking the walk" of farm-to-table dining. The small town of Healdsburg in Dry Creek Valley is home to the 24-acre restaurant/inn where guests can enjoy fine dining cuisine prepared with ingredients directly from the farm. Vegetables, fruits, herbs, honey, eggs and olive oil are procured on the property and prepared for farm-fresh dishes. Guests are not only invited to eat the farm-to-table dishes—they are invited to peruse the garden and pick their produce for the chefs to prepare.
The Girl & the Fig on the corner of Sonoma Plaza promises seasonality and freshness with a modern twist. With a changing menu to ensure quality ingredients, this farm-to-table restaurant sources produce from local farmers, local cheesemakers and local ranchers to create their California-meets-France fare. This fall, you can look for local squash, beets and brussels sprouts—but be sure to come back in the spring for strawberries, pea shoots, English peas and white truffles.
The restaurant also offers catering for corporate events and guarantees a staff that will work with you to create the perfect menu for your event. The restaurant advertises their food as "prepared with an emphasis on seasonality, sustainability, quality and love."
Day 2
Off-site Team Building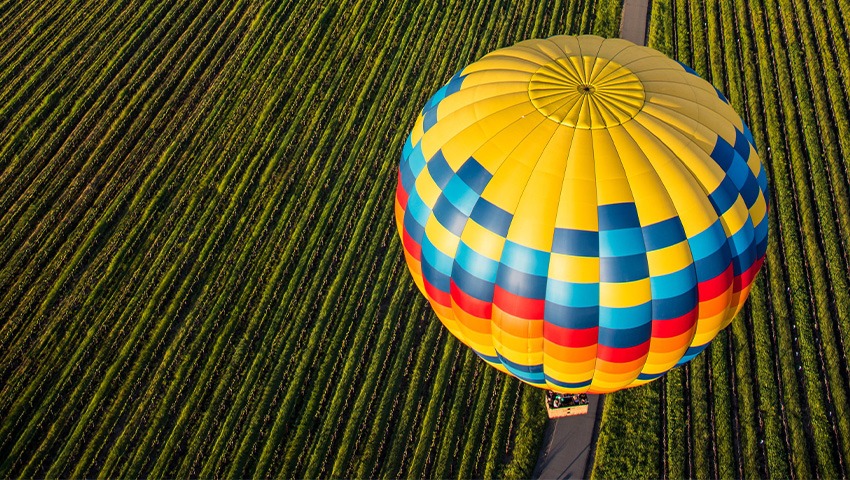 Everyone knows Napa and Sonoma counties have incredible wine. The biodiversity of the region offers rich soil and unique ecological conditions that can produce a vast variety of grapes throughout the year. But what makes Northern California's Wine Country extra special? The sustainability.
Benziger Winery, in the city of Glen Ellen nestled in the Sonoma mountains, is the first biodynamic winery in the world. Scheduling an offsite team-building event here affords a first-hand look at how seriously wine country takes sustainability.
"They create their own ecosystem where nothing comes in and nothing goes out," says Westom. "The good bugs eat the bad bugs. The goats mow the lawn and provide the manure. Whatever is left from the grapes goes back into the soil. Everything is regenerative there."
Napa is also a leader in sustainable wineries and vineyards. Napa Green is an organization created to certify wineries who are dedicated to environmental stewardship and climate action. The Napa Green Winery and the Napa Green Vineyard focus on climate action and regenerative action, and Napa Green Winery certifications are only given to other wineries who do the same.
Want to take your wine tasting to a new level of adventure? Vine and Seek in downtown Napa has cranked up the experience with a quirky twist. Your group will split up into teams for a scavenger hunt, with tasks such as specific tastings, trivia questions or taking hilarious photos with your group. Points are earned as you go and collected into a slideshow that will be projected as the group reconvenes and the winning team is announced. Vine and Seek is not just a wine tour, but a broader Napa experience that nurtures team building in a memorable way.
Wine tasting isn't all there is to wine country! Sonoma County Tourism encourages visitors take advantage of the great outdoors with their "Life Opens Up" campaign. A great way to leave almost no carbon footprint and "open up" to the outdoors is taking your group to Armstrong Woods State Natural Reserve in Guerneville. With 805 acres of towering coast redwoods, three hiking trails and eight picnic sites, your group can go on scenic hikes and stop for meetings along the way. For more adventurous groups, Sonoma Zipline Adventures can have you zooming through the iconic California Redwoods for a very green but high-adrenaline group activity!
Day 3
Closing Reception and Catering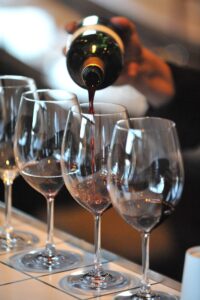 The Meritage Resort and Spa in Napa is a meetings-focused gem in the heart of wine country. The already robust hotel is renovating its two largest meeting spaces, Meritage Ballroom and Carneros Ballroom following their summer addition of a pop-up French bistro. By December, the 10,490-square-foot Meritage Ballroom will be restyled in reds and golds with opulent chandeliers.
Renovations on the Carneros ballroom will follow, as the 7,358-square-foot event space with a capacity for 800 guests will be updated with a more rustic feel as olive trees and a more neutral color palette will set the tone. Guests can enjoy family-style dinner service with locally sourced produce or opt for a fine dining experience with a fixed six-course meal. Guests will leave the event feeling pampered, rested and appreciated—and maybe a little stuffed.
As Napa and Sonoma counties work to be eco-conscious through their sustainability efforts, the region is asking visitors to do the same.
Montage Healdsburg offers 6,300 sq. ft. of meeting space and is home to several private dining options and catering options for their 3,520-square-foot ballroom. The resort is home to Hazel Hill, a dining establishment offering several options for groups of 10-15 guests to dine privately or semi-privately. In a venue designed as the most luxurious of treehouses, the restaurant defies gravity as it suspends midair amongst the trees.
Guests can enjoy elevated views of Healdsburg's natural beauty through the floor-to-ceiling windows and dine on local and sustainable fare. The menu is reflective of the resort's collaboration with local farmers, producers and Montage Healdsburg's own garden. In true Wine Country fashion, the courses are paired with wines from local vineyards.
Working Together for Sustainability
As Napa and Sonoma counties work to be eco-conscious through their sustainability efforts, the region is asking visitors to do the same. The "Leave No Trace" program, implemented by the Sonoma County Regional Parks, lists guidelines on how to help the great outdoors stay as protected as possible. A few key points to consider include researching as you prepare for your trip to avoid crowded areas, keep the water clean from human and pet waste, leave wildlife alone and refrain from littering or overstuffing trash cans.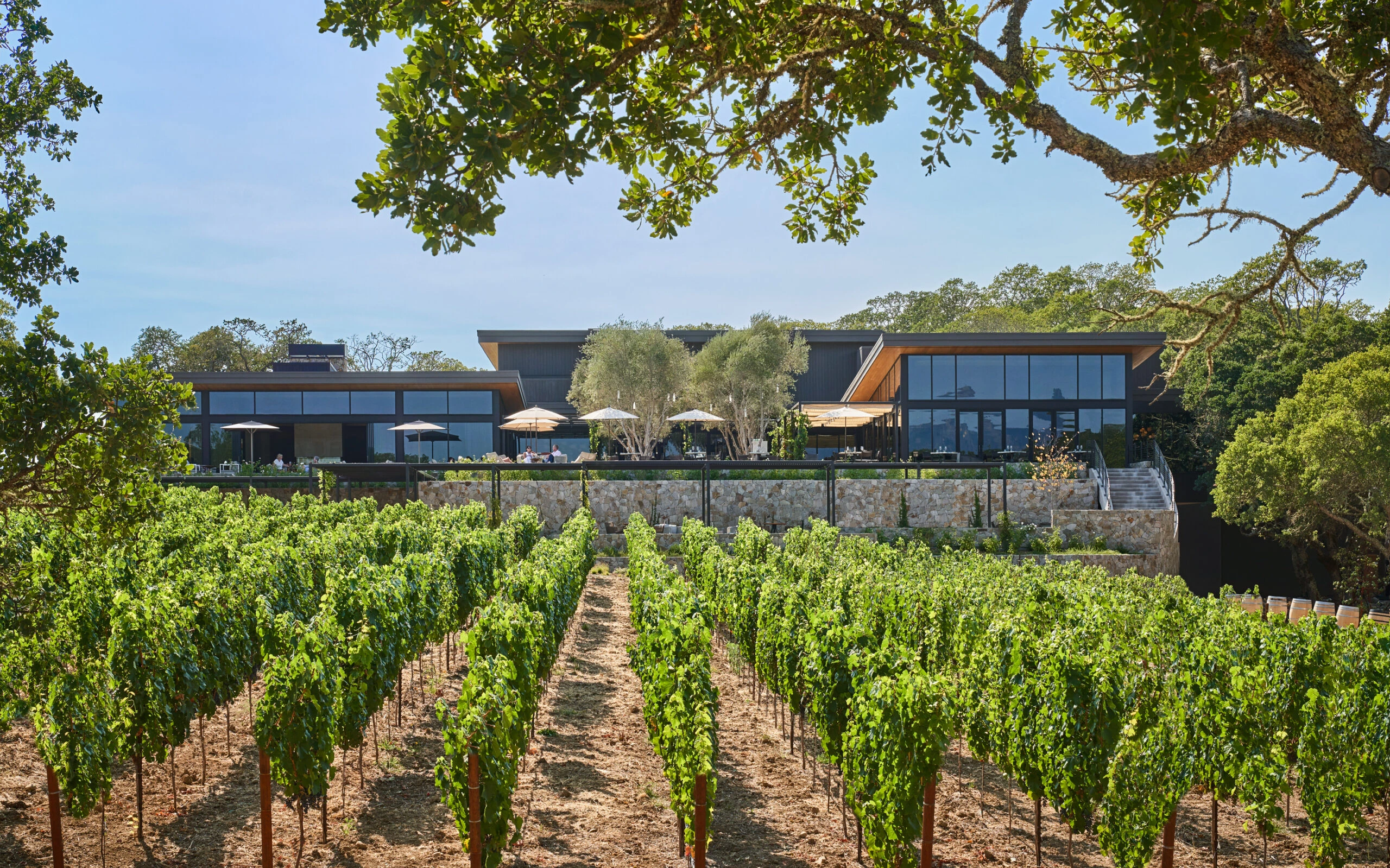 To make a promise to the environment official, Sonoma County invites you to sign the "Traveling Kindly" pledge. The pledge asks visitors to support the local community, explore the outdoors while reducing your carbon footprint, plan ahead for responsible eating and drinking, and most importantly, be kind to locals and fellow travelers alike. Visit Napa and Sonoma counties to learn about sustainability, explore the outdoors and enjoy all the dynamic region has to offer.
Resources
Meritage Resort and Spa
Montage Healdsburg
Fairmont Mission Inn Sonoma
Bardessono Hotel and Spa
This article appears in the October/November 2022 issue. You can subscribe to the magazine here.