Lifeguard stand on 24th Street Beach, Miami Beach
The new Miami is a meeting planner's dream
Everybody said they were crazy.
Why would anyone, in the 1980s, want to throw money away on rebuilding decaying, empty old buildings in an economically disadvantaged area on Miami Beach? "The Beach" had seen its best days some years back, and they were never coming back, right?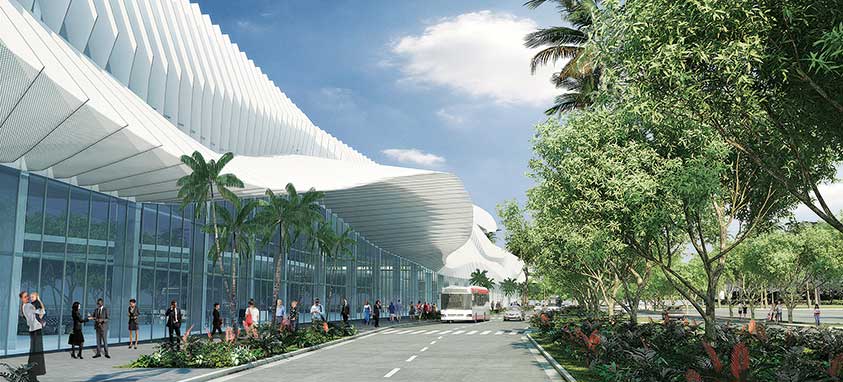 Well, many of the people who "threw away" their money are now millionaires; and the area where they threw it away is now one of the most famous neighborhoods on Earth.
You can see it in every porthole window, terrazzo floor and rounded edge of the Art Deco buildings as you walk on South Beach. Miami Beach has, like the phoenix, been reborn; and, as the spark that ignited a revolution, it has lifted the rest of Greater Miami with it.
By the mid-'80s, the metropolitan area had begun to boom. The population was rising, new businesses were starting or relocating there, and downtown was attracting thousands of new residents. The Metrorail train system opened in 1983, connecting the city with the southern and western suburbs, and eventually the airport and downtown Miami. The city also boasted the Metromover monorail around downtown. In 1987, Bayside Marketplace opened right on the harbor, drawing not only visitors staying in the city, but also thousands of visitors disgorged from cruise ships every weekend.
In 1986, Miami unveiled a beautiful new stadium for its beloved Miami Dolphins NFL team. By the end of the '80s, Greater Miami also had its own NBA team, the Heat, playing in a new arena downtown. Within a few more years, these teams had been joined by two new franchises—MLB's Florida Marlins and NHL's Florida Panthers.
The operative word for Greater Miami, then, was "new." Now, 30 years later, it's entered another exciting new stage. Meeting planners and others realize that there's much more to the area than world-famous beaches and sunshine. It's an exciting, multicultural, cosmopolitan region with all types of meeting venues, which attendees love—in addition, of course, to those worldfamous beaches and sunshine.
A City of Tomorrow
As the '80s dawned, the tallest building in Miami was 40 stories. Now, the city has one of the most impressive skylines in America, and that 40-story building is hard to see among the modern glass towers surrounding it. The tallest building in the city is 84 stories, with taller ones coming. The new wave of buildings, however, is not only tall: Worldrenowned architects also have endowed the city with some of the most striking edifices anywhere.
The best thing about these buildings? In addition to housing both large corporations and innovative new companies, they're also home to world-class museums, performing arts centers, shops, restaurants, hotels and high-rise residences. They've brought new life to a downtown once somewhat lacking in culture, nightlife…and residents.
Greater Miami has the busiest cruiseport in the world. It also boasts one of the busiest airports, some of the coolest urban neighborhoods and one of the most innovative foodie scenes in America (and, every winter, one of the best food festivals in the world). Greater Miami also has a new wave of imaginative meeting places.
The culture there is unlike any other in America, with a spicy blend of American and Latin, and a dash of a hundred other cultures and nationalities thrown in.
All of which makes Greater Miami greater for meetings, too, which is why more than 1.3 million people traveled there for that purpose last year.
Meeting Spaces for Every Need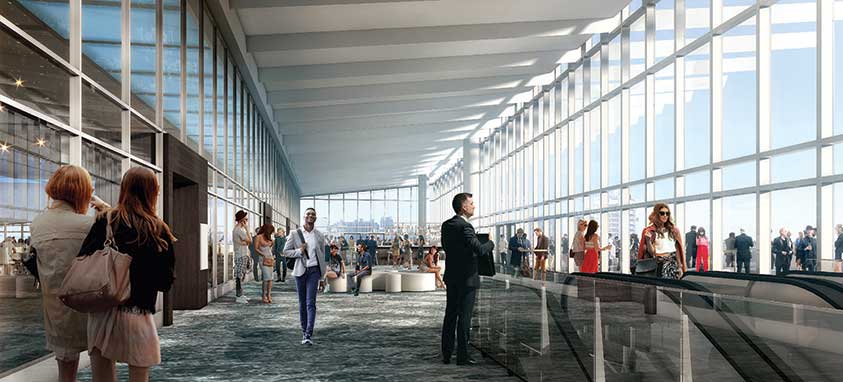 There are now nearly 60,000 hotel rooms in Greater Miami, offering meeting planners tremendous variety. Where to go, though? To the lively heart of downtown Miami; to South Beach, an Art Deco treasure from the '30s; or by the brilliantly upgraded Miami Beach Convention Center? To Coral Gables, with its interesting hotels and shopping on the Miracle Mile; to the funky, leafy streets of Coconut Grove; or to Northern Miami-Dade County, with several well-known resorts and upscale shopping? Or out by the airport, to the downtown island called Brickell Key? A planner's possibilities are endless.
That 60,000 number for hotel rooms, by the way, is only temporary: Greater Miami is adding 22 new hotels to the mix this year. Hyatt Centric Brickell Miami will open in May, in the heart of the financial district, with 208 guest rooms and 7,500 sq. ft. of meeting space. Scheduled to open late this summer is Hilton Miami/Dadeland, south of the city and easily reachable by Metrorail. This hotel will have 150 guest rooms and 8,200 sq. ft.
Recent hotel openings include—both on prestigious Brickell Avenue—East, Miami, with 352 guest rooms and 20,000 sq. ft. of meeting space, and Atton Brickell Miami, with 275 guest rooms and 5,000 sq. ft. In addition, downtown landmarks such as
InterContinental Miami (778 guest rooms, 101,000 sq. ft.) and Hyatt Regency Miami (615 guest rooms, 100,000 sq. ft.) continue to be important meeting hotels. The latter is attached to Miami Convention Center, which can accommodate 5,000 attendees in a variety of configurations.
Other well-known meeting hotels are undertaking major upgrades. The longtime north-county icon, Turnberry Isle Miami, is undergoing a $150 million expansion and renovation that will be completed in December. At that time, it will become JW Marriott Miami Turnberry Resort & Spa, with 685 guest rooms and 120,000 sq. ft. of meeting space.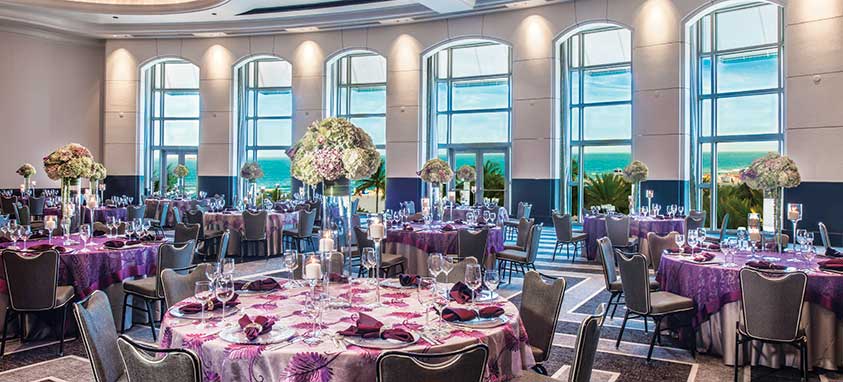 Loews Miami Beach Hotel completed a $50 million renovation of its 790 guest rooms and 65,000 sq. ft. of meeting space in March 2017.
The biggest renovation of all, however, is at the legendary Miami Beach Convention Center (MBCC). This was the spot that hosted The Beatles when they appeared on The Ed Sullivan Show in 1964. The MBCC has been a leading meeting center since it opened in 1958. But Greater Miami got the ball rolling for a top-to-bottom, $620 million upgrade and expansion a few years ago.
Now, a new, LEED-certified, state-of-the-art facility is emerging. It's 300,000 sq. ft. larger, bringing its total to 1.4 million. It includes a 60,000-square-foot grand ballroom, 500,000 sq. ft. of contiguous exhibit space and 84 breakout rooms, with 183,000 sq. ft. There will be a 20,000-square-foot junior ballroom with a glass rooftop so the stars can shine overhead on your event.
The center is now bright and airy, and endowed with color by world-class artworks. It's just blocks from the beach and Art Deco District, and only 11 miles from the airport. It started off the new year with a bang, too. Art Basel, the biggest series of art shows on Earth, just renewed its contract there for 10 years. This annual December show brings nearly 100,000 domestic and international visitors to Miami.
The east side of the convention center is already hosting meetings, and the west side will open in September. The early reviews have been fantastic.
Miami Beach Convention Center is part of Miami Beach Convention Center District, a 40-acre campus that includes Convention Center Park, Miami Beach Botanical Garden, Fillmore Miami Beach (a performing arts center), the much-acclaimed New World Symphony, SoundScape Park and Carl Fisher Clubhouse, built by the "Father of Miami Beach."
Plans are afoot, too, for Miami World Center, a 30-acre, $3 billion downtown development complex with retail, commercial and entertainment venues. The centerpiece of this city within a city will be a 1,700-room Marriott Marquis with 600,000 sq. ft. of meeting space, two large ballrooms, 80,000 sq. ft. of outdoor meeting space and a 1,500-seat theater. It's slated to open in 2022.
A City of Colorful Neighborhoods
Behind that impressive skyline, the glitz and the glamour, and its international business profile, Greater Miami is, at its roots, a city of neighborhoods. It's rich in ethnic, culinary and cultural traditions, all coming alive in a patchwork of colorful neighborhoods.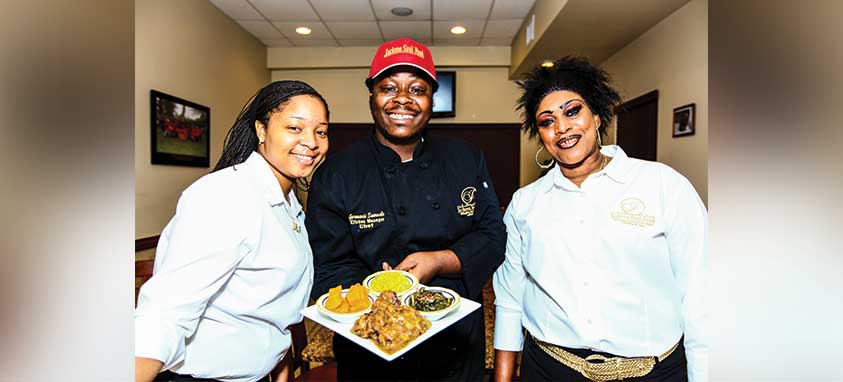 Cultural Heritage Alliance Tours can take your group into neighborhoods still not on the major tour operators' radar, but nonetheless rich in heritage and interesting sites. One of those neighborhoods is Historic Overtown, a center of African-American culture since Miami's birth. There, your attendees will see the old D.A. Dorsey House, Ward Rooming House, the much-loved Lyric Theater, Black Police Precinct & Courthouse Museum and the old Baptist churches. Also, you won't be able to resist the soul food—including fried chicken, and macaroni and cheese—for which Overtown is famous.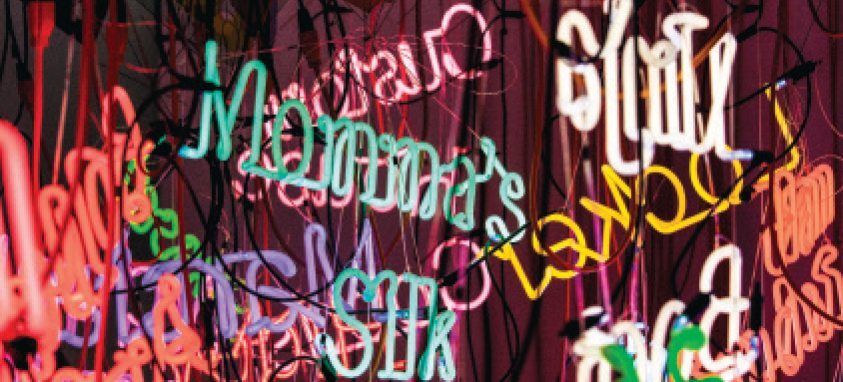 Just north of downtown is an emphatic symbol of urban renewal done right. Only a few years ago, Wynwood was a bleak neighborhood of boarded-up storefronts. Now it's Miami's most exciting neighborhood. Once-derelict buildings now house innovative new enterprises and some of the city's most talked-about restaurants. Wynwood, though, is best-known for its booming artistic community that has renovated old buildings into new lofts, created interesting galleries and studios, and splashed its talent all over building walls once splattered with graffiti.
Little Havana is Miami's capital of all things Latin, among them cuisine, culture, music and a vibrant street life. The restaurants along Southwest Eighth Street, the neighborhood's main artery, offer wonderful Cuban and Spanish specialties. Try medianoche, a tasty Cuban sandwich. Or enjoy an arepa, a hot pancake sandwich. For dessert, try a creamy flan, washed down with the distinctive coffee called cafe con leche.
Your group will hear the sounds of lively family life and Cuban music as you walk past the old Spanish-style homes. Along Southwest Eighth Street, you'll hear the animated conversation and the clacking sounds of people playing dominoes outside.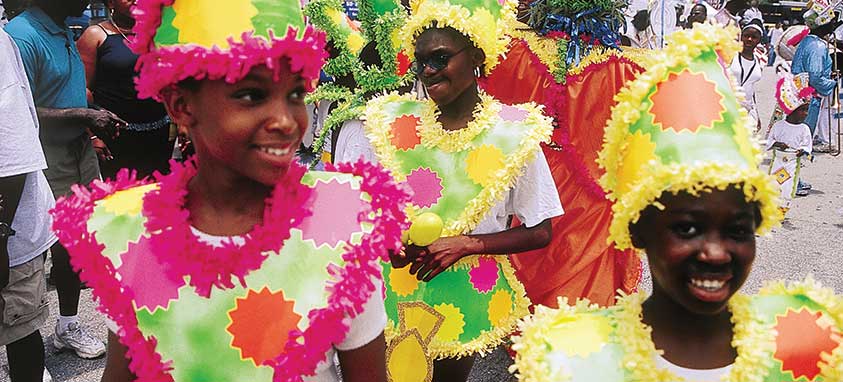 Coconut Grove is one of the original Miami neighborhoods, a leafy enclave with a few excellent hotels, and a lot of interesting shops and restaurants, plus a colorful people-parade on weekends. Next to "The Grove" is the upscale community of Coral Gables, where shoppers will enjoy the Miracle Mile and sports fans can watch University of Miami's athletic teams (except for its famed football team, which plays north of the city in 75,000- seat Hard Rock Stadium).
Then, of course, there's world-famous South Beach, with the greatest collection of Art Deco architecture in the world. Buildings once crumbing and home to indigents are now shiny showpieces of a glamorous era, with atmospheric clubs, restaurants, bars and jazz joints.
Many of them are along the pedestrianonly Lincoln Road Mall, once filled with "going out of business" shops, but now home to nightspots, theater companies and art galleries. People come from all over the world to visit South Beach, and, accordingly, the nighttime scene is one of the most interesting in the world.
For Miami, the Future is Now
There may be no other city in the United States with quite the energetic vibe of Miami these days. It has taught America that you can take decaying old neighborhoods and not only restore them, but also make them international attractions. It's showing how to successfully integrate new transportation systems, cultural amenities and entire urban developments into a city, while also making it a more people-friendly and meetingsfriendly place.
"Greater Miami and the Beaches is alive and brimming with culture and opportunities for groups to seek out and explore," says William D. Talbert III, CDME, president and CEO of Greater Miami Convention & Visitors Bureau. "Our hotels have distinct personalities, our dining scene has endless options, and we offer a seldomrivaled lineup of arts and multicultural heritage. There's never been a better time to discover the magic of Miami and the Beaches.
"Miami welcomes the highest percentage of international visitors of any city in America. We are truly a cultural and global gateway that will inspire attendees to have their most productive meeting experience."
Meeting Spaces in Interesting Places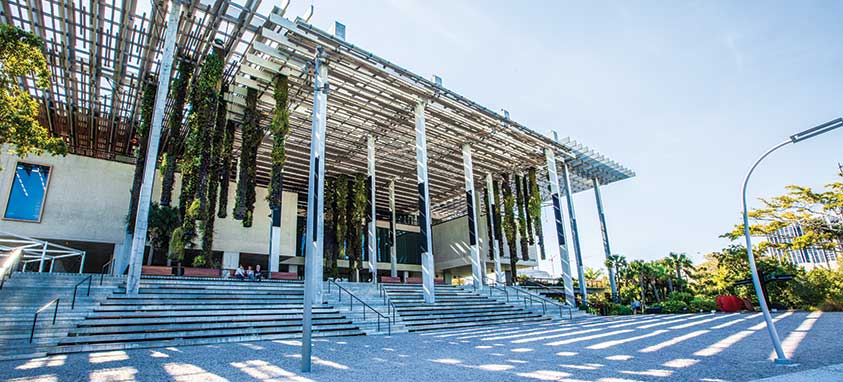 Many of Miami's cultural icons are iconic meeting places, as well. Two of the most intriguing, and newest, are in the new Museum Park, right on the downtown waterfront. Perez Art Museum Miami is a stunning building with 200,000 sq. ft., pretty much all of which can be rented by groups. The same is true for the 250,000 sq. ft. at adjacent Phillip and Patricia Frost Museum of Science. Also, Adrienne Arsht Center for the Performing Arts, in the developing Uptown district, has an opera house holding 2,400, a concert hall for 2,200 and smaller spaces for up to 250.
On Miami Beach, New World Center houses the much-acclaimed New World Symphony, along with meeting spaces such as the main performance hall, holding 1,200; Rooftop Garden, seating 160; and smaller spaces seating up to 100. Planners also are interested in Faena Forum, one of the most striking new structures in America. It's a flexible art gallery/hotel/ meeting-space/performing arts center, offering eight meeting spaces totaling 43,000 sq. ft.
Your group can find a whole different type of offsite at Jungle Island, now undergoing a major upgrade; this is a popular group attraction with interactive animal encounters, and recent upgrades to its Treetop Ballroom and meeting spaces. At colorful Fairchild Tropical Botanic Garden, attendees can meet amid the bounty of nature. Vizcaya Museum & Gardens gives your group a chance to meet in an Italian- Renaissance palace built by industrialist James Deering (an International Harvester executive) from 1914 to 1922. Down in the agricultural region south of the city, Schnebly Redland's Winery & Brewery, which makes wine from tropical fruits, has interesting event spaces.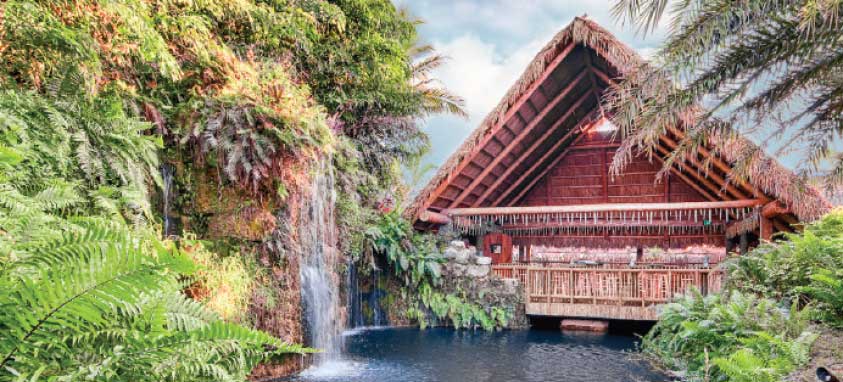 In Greater Miami, even a sports stadium gets into the off-site act. Hard Rock Stadium is the home of the NFL's Miami Dolphins and University of Miami Hurricanes. The stadium has been rebuilt from top to bottom over the past two years during a $520 million upgrade, and can accommodate up to 75,000. There's 350,000 sq. ft. of meeting and event space, and, as you might expect, the opportunity for once-in-a lifetime experiences for attendees.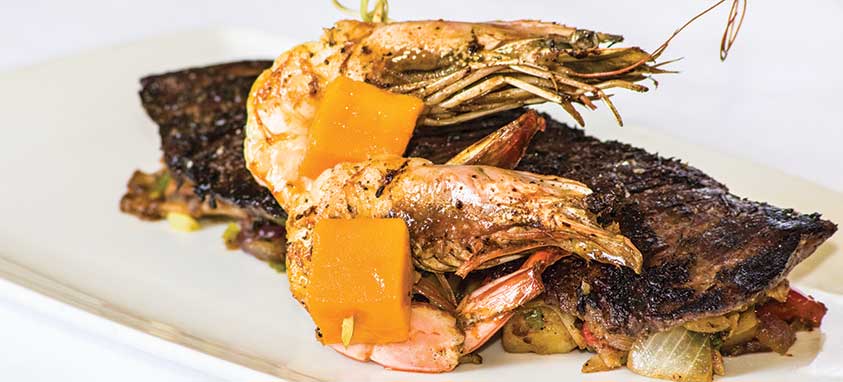 The Little Old Lady Who Saved the Art Deco Buildings
Barbara Capitman was not a physically imposing woman, but she moved mountains. And without her, Miami Beach's stunningly reborn Art Deco District would not exist.
She came to Miami Beach in 1973, when it had already started a decline from the glory days of the '50s and '60s. But she looked at "The Beach" with different eyes than practically everyone else.
Where others saw decaying old buildings in which elderly, poor residents sat alone on darkened porches at night, she saw architectural treasures that were a living history of the glory days. Where others saw lightly traveled streets with businesses closing, she saw shiny images of restored buildings where residents and visitors could bring into focus new glory days.
Barbara Capitman freely admitted she became interested in the old Art Deco buildings only as a diversion to cope with her husband's death in 1975. It wasn't long before her diversion became a passion, though. So, she began leading walking tours into the area.
Eventually she realized that tours alone weren't enough, and that saving what was left of this district meant starting a formal organization. So, in 1976, she helped found Miami Design Preservation League.
Capitman was now devoting her life to saving these buildings. She spoke to whomever and wherever she could, in a somewhat-squeaky voice, and she didn't particularly care if she pushed a bit too hard. Mostly due to her efforts, the entire South Beach district is now on the National Register of Historic Places—the only 20th-century district on the register. That status resulted in federal tax relief for the area, and a bunch of young entrepreneurs, influenced by Capitman's efforts, began seeing gold where there was only dust.
In the mid-'80s, these entrepreneurs kindled the sparks that created today's South Beach glow. Unfortunately, Capitman didn't live to see the transformation of South Beach into "South Beach!" She died in 1990 at the age of 69. But the living monuments to her work are everywhere to be seen in the area she loved.
---
Steve Winston is an award-winning writer who has traveled extensively and writes for national and international magazines.