What do you call a place with 7.2 million people, and the fourth-largest population center in the United States? What if that place also is the fourth-largest economy in the country, with a GDP of almost $512 billion and growing—thanks, in part, to 22 Fortune 500 companies that have put down roots there? What if this financial and technology hub also covers an area larger than Connecticut?
Locals call it The Metroplex. You may know Dallas-Fort Worth as meeting nirvana. All those corporate headquarters, including the new North American nerve center for Toyota that just opened in Plano, breed lots of meetings. The hospitality sector has stepped up Texas-style and put in place some of the largest, most creative event spaces this side of the Gulf Coast.
From Grapevine to Garland, and Frisco to Arlington, the 13-county region benefits from robust airlift, thanks to service from two airports—Dallas-Fort Worth International Airport (DFW) and Dallas Love Field Airport (DAL). Two major airlines—American Airlines and Southwest Airlines—make their corporate home there. In fact, Dallas has taken to calling itself City Center because of its proximity to all major North American markets in four hours or less. The city boasts 2,200 flights a day, 12,000 restaurants and 80,000 guest rooms.
If you have a three-day agenda and are looking to showcase a unique mixture of big-city vibe and Old West charm, we have suggestions.
Day 1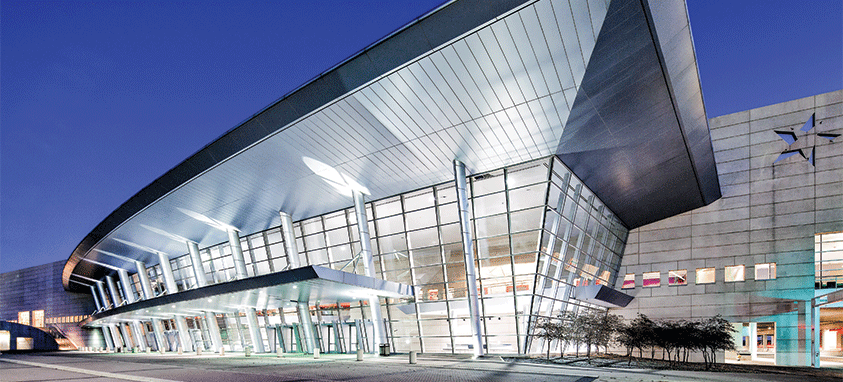 A popular hub for all the super-size activity going on in Dallas is Kay Bailey Hutchison Convention Center (pictured above). It boasts 2 million sq. ft. of event and exhibit space with a heliport, and 4,000 guest rooms are within walking distance. Whether you drop off your bag at Omni Dallas Hotel—a short walk across the skybridge—or Sheraton Dallas Hotel—with its IACC-approved Majestic Conference Center—or Marriott's Aloft Dallas Downtown—featuring re:cline hospitality suites—you are perfectly located to catch a concert or Dallas Mavericks NBA game at American Airlines Center.
After a long day of meetings, it is a short walk to Hyatt Regency Dallas, home of 470-foot-high Reunion Tower, where your group can enjoy a light meal and a drink up on the GeO-Deck, with 360-degree views of the Dallas skyline. For more of a street vibe, NYLO Dallas South Side offers one of the best rooftop bar views of the city (including Reunion Tower) with an infinity pool so close to South Side Ballroom, a 4,000-square-foot concert venue that you could almost hit it with a beach ball—or horseshoe.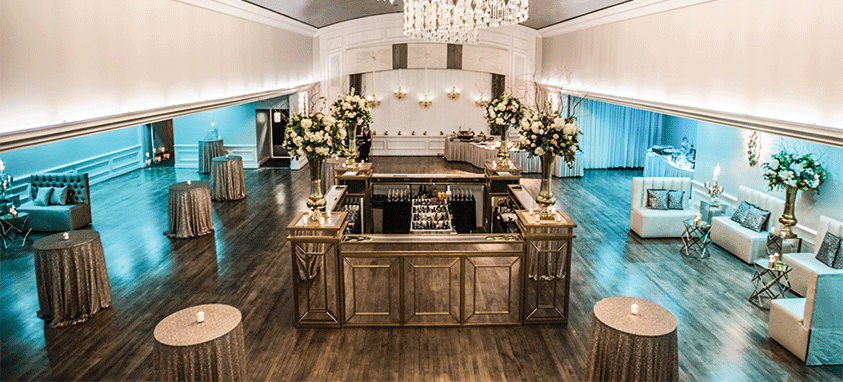 Or, take the free shuttle bus downtown for an elegant Art Deco-style dinner at Magnolia Dallas Downtown's Pegasus Room in the former Dallas Power & Light building. To infuse a refined, Beaux Arts feel in your meeting, consider holding your opening night soiree a block away in the French Room at The Adolphus, which was recently restored to the beer magnate Adolphus Busch's 1912 vision of a world-class architectural statement. The 1980s-era pastel frescoes have been removed and the glowing space returned to its stately backdrop. Spoiler alert: A new awning and street-level retail evoking that earlier era will soon enhance the grand entrance.
Another beautifully resorted gem in this intimate downtown setting is The Joule Dallas, a 1920s neo-Gothic landmark that preserved its cantilevered rooftop pool, but now also includes an 8,000-square-foot Espa spa and glass pavilion event space with retractable roof—where a get-acquainted cocktail party will entice conversation to flow like the signature cocktails served at the property's subterranean bar, Midnight Rambler.
A Northern Itinerary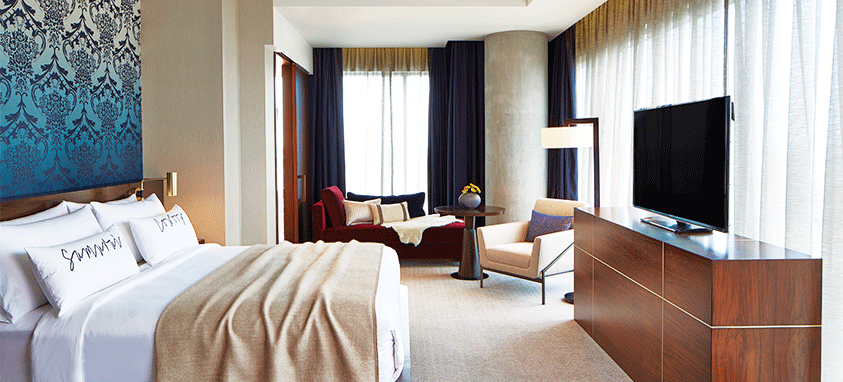 While part of the Dallas-Fort Worth Metroplex, Plano, Grapevine and Frisco, north of Dallas, are worthy of trip on their own as they are experiencing explosive growth.
Renaissance Dallas at Plano Legacy West Hotel (pictured above) joined the 39 hotels, more than 700 restaurants and 86,400-square-foot Plano Event Center in 2017. The Marriott property offers 304 luxurious guest rooms with a TAxian (Texas-Asian) flavor. An entire floor is dedicated to meeting space, with lots of natural sunlight and a feng shui sensibility to designing spaces that help attendees focus and create—think corkboard walls and thoughtful art pieces. Mark Thompson, director at Visit Plano, says the destination has become an increasingly popular meeting hub, as everyone from Toyota to McAfee has set up satellite operations there. Four Fortune 1000 headquarters are located in the city, too, including Alliance Data Systems.
Some 20 minutes away, in Frisco, The Star—Dallas Cowboys World Headquarters—is a 91-acre magnet for meetings. The elevated pool deck at the new Omni Frisco Hotel next door is a front-row seat for entertainment in the plaza or a welcome reception before getting down to business in the 24,00-square-foot meeting space.
In Grapevine, Hilton DFW Lakes Executive Conference Center's ampitheater has been the platform for some major business announcements.
Day 2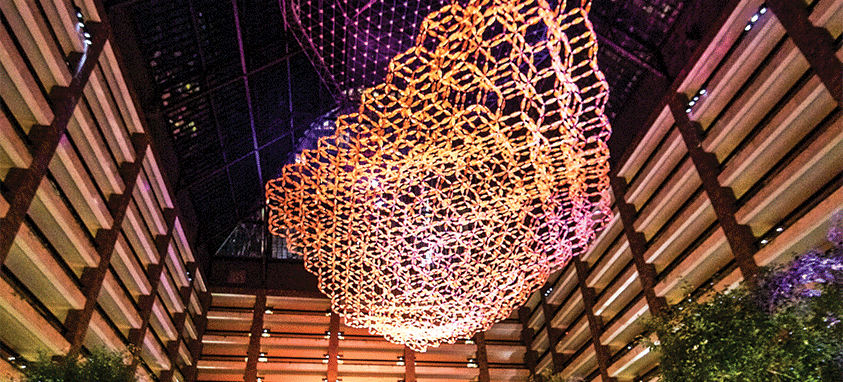 An outing to Klyde Warren Park includes something for everyone. This 5.2-acre urban green space built over a six-lane freeway connects Uptown, Downtown and the Arts District (a 68-acre creative wonderland in its own right). It is a lively gathering place, with food trucks, outdoor concerts and yoga in the park. Schedule a picnic or an open-air, team-building event on the lawn.
An afternoon in Arlington, 20 minutes west of Dallas, is a sporting paradise. AT&T Stadium (which caters to up to 8,000 people for corporate events when it is not hosting the NFL Dallas Cowboys under the retractable roof), Globe Life Park in Arlington (which will give way to Globe Life Field when the new MLB Texas Rangers home opens across the street in 2020), International Bowling Campus (home of United States Bowling Congress and International Bowling Hall of Fame) and Arlington Convention Center (90,000 sq. ft. of meeting space on one floor) are practically within field-goal distance of each other and the Arlington Entertainment District. A behind-the-bleachers tour with your company name in lights on the marquee could be just the incentive to supercharge your team spirit.
All three days could be spent in the Design District, where you will find Renaissance Dallas Hotel and Hilton Anatole Dallas (pictured above). Anatole's new Jade Waters resort pool includes 250,000 sq. ft. of outdoor space for early-morning stretching or afternoon team building, a world-class sculpture park, relaxed restaurant and water sports. In fact, this sprawling, 45-acre landmark is configured as multiple conference hotels located in one place, with the largest hotel art collection in the United States and 600,000 sq. ft. of total event space. With nine ballrooms, 79 meeting rooms and a 73,000-square-foot expo center, it could almost host a mini-wide on its own.
To continue the conversation over an authentic Texas dinner, Y.O. Steakhouse downtown offers private dining rooms for as many as 300 people with full audiovisual technology, a dedicated event concierge, a fun atmosphere and some of the best-aged meat in the state.
"No city is reinventing itself like Dallas," says Phillip Jones, president and CEO of VisitDallas. The city was home to 42 citywide events last year, and each one crafted a unique agenda by pulling from the diverse choices available in this cosmopolitan Old West town. "There is a lot more to do than eat steak and drink margaritas," Jones deadpans. But the steak is good, too.
Fort Worth-Wide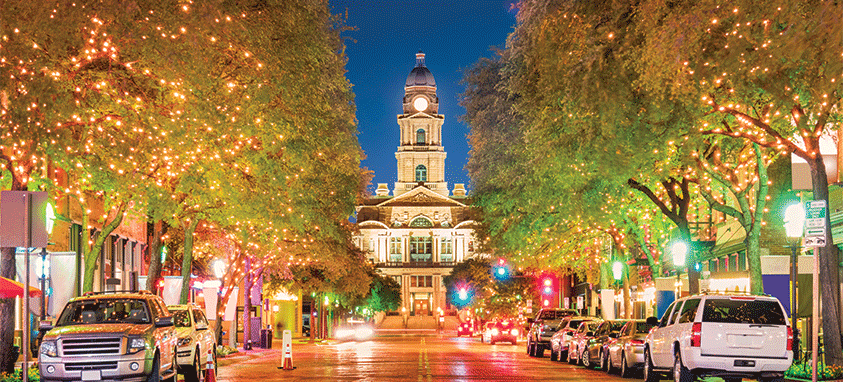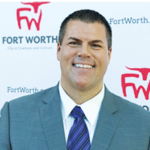 Kurt Kjellstrom, senior event manager for Newark, Texas-based Kenneth Copeland Ministries, brought 12,000 people to Fort Worth in July from 50 states and 35 countries—for the 36th year in a row. His group took over the convention center, filled 10 hotels and explored new restaurants that had opened in town. "We could go elsewhere, but it is safe, clean and has a lot to offer," he says. "It has a cowboy feel, but more amenities than many large cities."
Day 3
A half-hour ride on Trinity Railway Express (TRE, to the locals) delivers attendees to Fort Worth, a city of cowboys and culture. Stockyards National Historic District is filled with Texas-themed shops and restaurants (including Billy Bob's Texas—the world's largest honky-tonk), rodeos, Texas Cowboy Hall of Fame and the Fort Worth Herd twice-daily cattle drive.
Bob Jameson, president and CEO of Fort Worth Convention and Visitors Bureau, suggests calling on the cowpokes of Fort Worth Herd for a special appearance with one of the longhorns, or impressing guests with a trick roper or private line-dancing lesson.
A stop at Whiskey Ranch distillery by Firestone & Robertson, largest whiskey distillery west of the Mississippi, is a great way to whet the appetite. It is located on a historic golf course and can accommodate up to 300 guests.
An afternoon spent at Near Southside offers historic architecture, enchanting restaurants, music venues and art galleries. It is home to the city's Restaurant Row, where local brewers and distillers can add flair to your menu with a specialty brew or cocktail.
Jameson says Fort Worth's dining scene has taken off in the last five years, as creative, young chefs showcase some of the city's best eateries in popular neighborhoods such as Near Southside. Plus, with over 40 music venues to choose from, visitors can enjoy music every night of the week.
Or, visit Sundance Square, a national model of urban revitalization that is considered one of the premier downtown settings in the country. It is 35 square blocks of shopping, more than 30 restaurants, three live theaters, art galleries and more—near Fort Worth Convention Center. Sundance Square Plaza includes water features, 32-foot-tall Teflon umbrellas and the historic Chisholm Trail Mural.
Downtown is the entertainment hub of the city. Arrange a night out at Bass Performance Hall to see a noteworthy performance passing through, or enjoy dinner on the rooftop of Reata Restaurant while taking in sweeping views of the city.
Wherever you decide to hold the closing keynote, Jameson is not shy about declaring his city has even the largest group covered because of a recent hotel building boom, with more on the way. "We've booked more citywide conventions to date than ever before, and an additional 1,000 rooms are anticipated to open in downtown Fort Worth alone over the next two years," he says.
Before leaving, planners may want to make reservations for a return trip at a highly anticipated makeover of the 1930s Art Deco-style Sinclair Building in Sundance Square into a Marriott Autograph Collection hotel. In addition to a 1,000-room hotel in the works across from the convention center (which is being sized up for its own expansion), Dickies Arena is scheduled to open in November 2019 on Will Rogers Memorial Center campus with a 14,000-seat arena and almost 87,000 sq. ft. of meeting space.
Tips from a CXO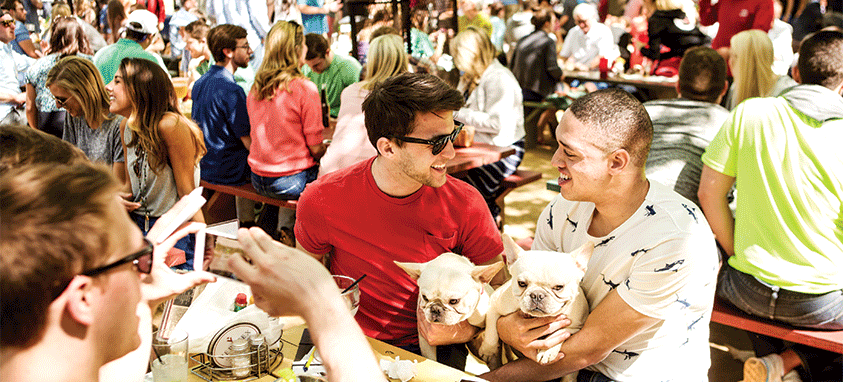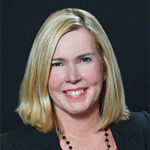 With so much to see and do, VisitDallas has created a Customer Experience Center headed by Chief Experience Officer (CXO) Renee McKinney, who has some tips for y'all when you are in the Uptown Neighborhoods.
HARWOOD: Comfortably located between Uptown and Victory Park, Harwood is home to a handful of unique restaurant concepts and one impressive museum (Dallas Museum of Art), against the backdrop of nearby gardens and art-filled lobbies.
KNOX/HENDERSON: At Interstate 75 (North Central Expressway), Knox Street to the west becomes Henderson Avenue to the east. Regardless of which direction you choose, prepare for sensory tantalization in one of the city's most exciting shopping, dining and nightlife districts.
OAK LAWN: Oak Lawn is home to Dallas' LGBT community and one of the most gay-friendly neighborhoods in the country.
VICTORY PARK: Catch a game, dinner and drinks all in one place! Victory Park is where to celebrate an NBA Dallas Mavericks or an NHL Dallas Stars win, or to enjoy some fresh air after a concert.
WEST VILLAGE: Although boutiques are peppered throughout Uptown, the largest concentration of national and local retailers, restaurants and bars is at this outdoor shopping destination, spanning several city blocks.