Beauty, serenity and sustainability in the Southwest
Arizona's Urban Heart is rebounding from the 2019 tourism drought while keeping its Zen-like attitude and eco-conscious mindset. The Phoenix/Scottsdale region has become known as a place for healing.
Mental and physical health is increasingly more important as we slowly climb out of a global pandemic—the Phoenix/Scottsdale area offers event attendees relaxation, recalibration, healing and refocus.
Travel Is Growing and Greener
Even as arrival numbers are rising and groups are returning to ballrooms in larger numbers, sustainability has been a focus.
The Phoenix Sky Harbor International Airport (PHX) has expanded its Terminal 3 and Terminal 4 concourses. The new eight gates will all be utilized by Southwest airlines. The Terminal 3 Modernization program received a Leadership in Energy and Environmental Design (LEED) Silver certification for its efforts towards green design materials, water conservation and energy-saving LED lighting. PHX Sky Train now connects Terminal 3 to the city's Valley Metro transportation network to help reduce automobile emission and air pollution.
More airlines are taking notice of the expanding and eco-conscious PHX airport. Frontier Airlines announced 10 new non-stop routes to PHX through Terminal 3. Nonstop service will now be available to PHX from major city airports across the country, including Seattle-Tacoma (SEA), Philadelphia (PHL) and Nashville (BNA).
Stay and Be Well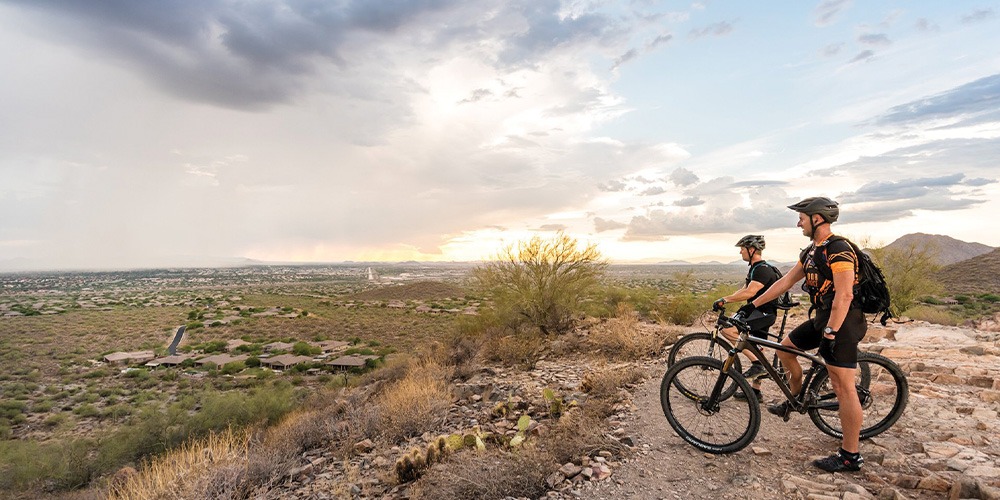 The Southwest is known for its unique wellness treatments and relaxing ambiance. Many hotels specialize in holistic wellness amenities, including rejuvenating spas, elevated product and activities.
Omni Scottsdale Resort and Spa at Montelucia
The South of Spain can be found in Phoenix at Omni Scottsdale where luxurious amenities carry a Mediterranean vibe. With golf tours and exquisite Spanish dining offered from the resort, it is a true fusion of cultures. If you are looking for serenity, Joya Spa at Omni Scottsdale offers luxury and wellness treatments that will calm your mind, body and soul.
The famous Joya Spa is a true refuge from the busy corporate world. At 31,000 sq. ft. in the center of the resort, Joya is not your average spa experience—guests will be taken through a journey of mental, spiritual and physical relaxation and centering. The Joy of Intention room requires guests to take a breath and let go of external stress. The Joy of Purification Room holds a quartz crystal which guests will hold to release any negative energy or fear. The experience is advertised as "a feeling of absolute tranquility and serenity." With both indoor and outdoor Spanish/Mediterranean inspired decor, the large resort offers 293 guest rooms and suites and 84,000 sq. ft. of meeting and event space.
Hyatt Regency Scottsdale Resort & Spa at Gainey Ranch
The McDowell Mountains set a beautiful backdrop for Hyatt Regency Scottsdale with beautiful desert flowers and a view of the distant purple mountains. The resort offers 493 rooms with private balconies and terraces for guests to take in the view and 75,000 sq. ft. of meeting space, some rooms with floor to ceiling windows to stay one with the outdoors. After meetings, guests can take care of their wellbeing by enjoying the resort's Spa Avania, offering both indoor and outdoor wellness treatments.
Spa Avania is a helm of global holistic treatments and new age enhancements. Luk Pra Kob is a Thai massage using a steamed herbal compress of juniper berry, lavender, vitamin e. and other natural components to increase the effectiveness of the treatment. With origins dating back to over 5,000 years ago, the practice helps the recipient with chronic pain, circulation and clarity of mind.
Innovative Meetings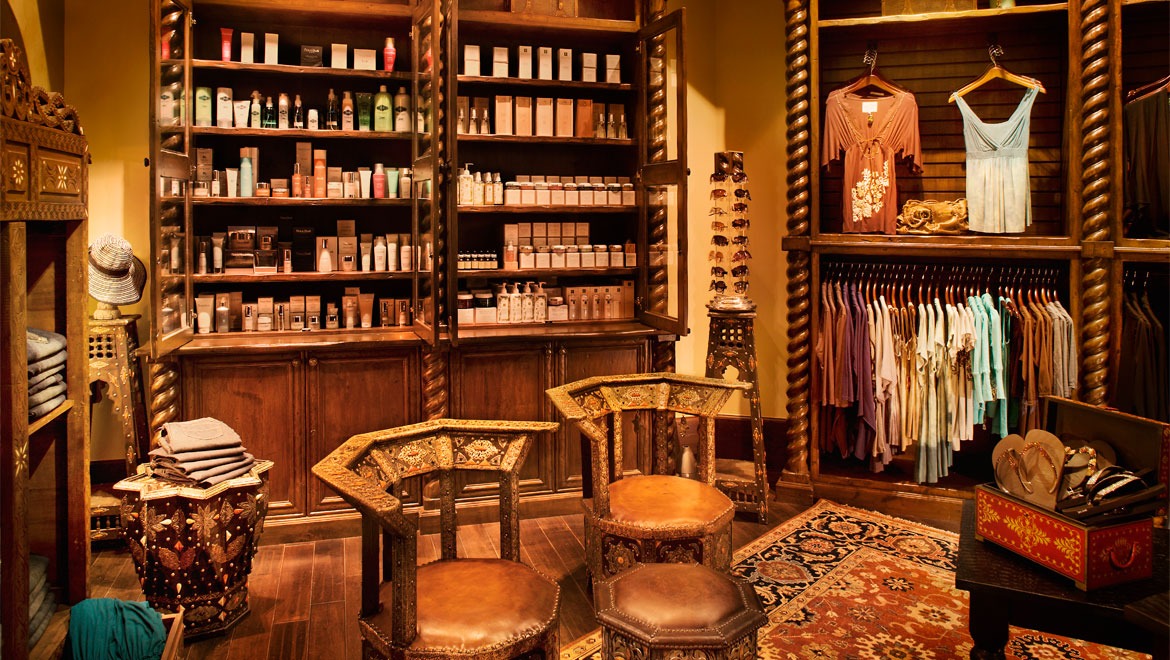 Sustainability is a priority for Phoenix Convention Center and Venues (PCC). Consisting of three buildings—North/West, South and Canyon on Third—the centers ensure the highest standard of eco-consciousness.  North Building and West Building are connected by a sky bridge and together offer 502,500 sq. ft. of exhibit space, 81 meeting rooms and 2 large ballrooms. South Building stands alone with 143,400 sq. ft. of exhibit space, 18 meeting rooms and a 28,000 sq. ft. ballroom. Canyon on Third is in the heart of downtown within the Phoenix Convention Center. With 80,000 sq. ft. of meeting space, Canyon on Third advertises "transformative innovative possibilities."
Phoenix Convention Center and Venues has implemented several programs to not only uphold sustainability internally but to give back to the community as well. To reduce food waste, the center's catering partner Aventura introduced the Waste Not program to deliver leftover food to food banks and provides compost for plants in city parks. PCC waters their living wall and gardens with the condensation from the HVAC system and has installed water-conserving irrigation systems. Perhaps the most innovative development is the installation of 31,000 chairs—all of which were made from recycled car batteries and seatbelts.
Eclectic Cuisine in the Southwest
Feeling well starts with eating well! The culinary scene in Phoenix offers sustainable farm-to-table dining, celebrates the diversity of the region and incorporates the ambiance of the classic Southwest while progressing towards exciting and modern culinary trends.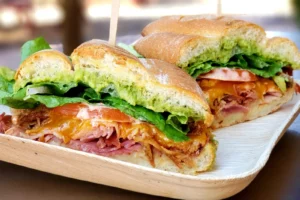 Only 10 miles from PHX, The Farm at South Mountain is one of the nation's first farms to implement a system focused on sustainability. Its 10-acre Soil & Seed Garden produces vegetation unique to the local soil. Seasonal vegetables and herbs provide the produce for the three restaurants on the farm's property.
Grab some breakfast at The Farm's Morning Glory Café, a signature Arizona spot. Serving baked goods and seasonal omelets, the farm's morning meal can be enjoyed indoors or by the garden. For lunch, The Farm Kitchen is a walk-up counter style restaurant with sandwiches, soups, salads and an assortment of cocktails and beers. For parties of ten or more, the lunches can be packed in sustainable picnic baskets for groups to enjoy the outdoors. Dinner on The Farm is at Quiessence, a rustic fine dining establishment sourcing its ingredients directly from the Soil & Seed Garden.
Discover Mexican cuisine that is celebrated and elevated in some of Phoenix's downtown fine dining restaurants. Barrio Cafe in downtown offers a tasting menu of modern Mexican dishes as well as traditional side dishes to order. Chef Silvana Salcido Esparza has been nominated for the coveted James Beard Award for Best Chef Southwest eight times. Visitors will be excited to experience Mexican dishes in an innovative and modern way. The restaurant also hosts local musicians to perform Thursday through Saturday and Sunday afternoons but come early! Barrio Café does not take reservations.
Indigenous culture is ubiquitous in Phoenix and the food scene is no different. Fry Bread House shares refined versions of traditional Native American recipes for both the Indian and non-Indian populations of Phoenix and neighboring Mesa. The menu is a medley of Native American inspired stews, vegetable forward dishes and local Southwestern produce. The historical significance behind the restaurant's name should be known—the Navajo created fry bread from ingredients given to them by the U.S. government as they were forced out of Arizona by the U.S. government and relocated to a new agricultural environment in New Mexico. Visitors can have a meaningful education on Phoenix history and culture while enjoying delicious fare at Fry Bread House.
Want to see ALL of Phoenix as you dine? The top floor of Hyatt Regency Phoenix is home to Compass Arizona Grill on its top floor. Also called the "flying saucer", the hotel's restaurant offers a wide variety of fare. Enjoy dishes with Mediterranean influences, down home American southern dishes and steakhouse favorites in Arizona's only revolving restaurant. Breathe in, relax and enjoy the meal with the breathtaking 360-degree view of the Arizona landscape.
Phoenix and Beyond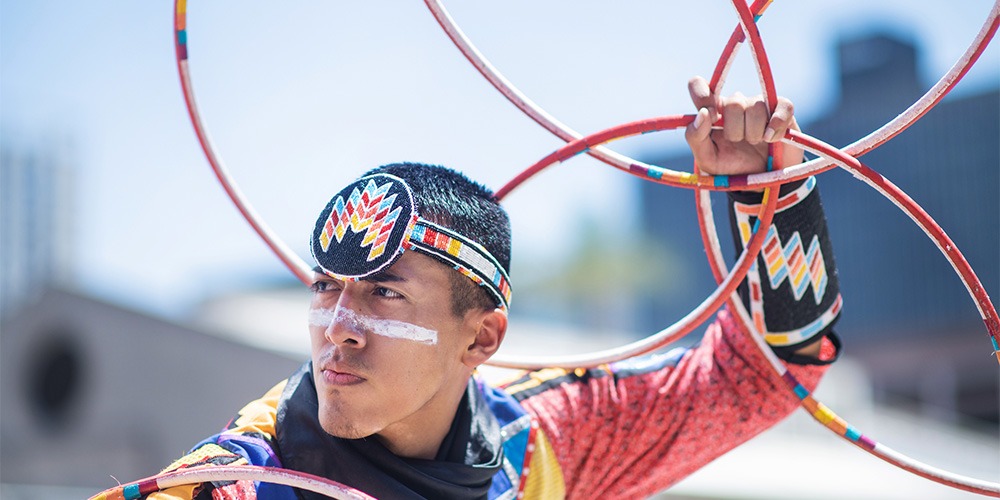 Options for group activities promoting good vibes are close at hand. Experiencing the unique natural flora of the Southwest can be a meditative experience all on its own. Phoenix's Desert Botanical Garden allows guests to walk several different trails to see the beauty of plants only grown in the Sonoran Desert. Groups of 15 or more can rent out the garden for a private event. Enjoy a quick lunch, grab a salad or a sandwich at Patio Café or have everyone sit with a glass of wine or two at Gertrude's where lunch and dinner menus focus on fresh and seasonal American classics. Both restaurants prioritize sustainability and use ingredients directly from the gardens.
Pub crawls are popular in the Phoenix/Scottsdale area. Puzzle Rides combines bar hopping with team building for fun randomized problem solving to ensure everyone gets in on the fun.
Want to explore Arizona a little further outside of the city? Phoenix has transportation services and tour providers that can take large groups from the metropolitan area to other regions of Arizona.
Across Arizona Tours is a popular tour provider, shuttling guests from the Phoenix Metropolitan area through Sedona, Flagstaff and Navajo Nation before winding up the tour with the star of the show – the Grand Canyon. With options for shopping and short walking tours along the way, guests will experience the best of Arizona.
Plan "Grand"
Should your group choose to do a day's sojourn outside of Phoenix, you could find yourself standing before one of the most treasured natural geological wonders of the world. Grand Canyon National Park takes sustainability very seriously and participates with the National Park Foundation (NPS) Resilience & Sustainability programs. The programs are set in place to educate park employees as well as visitors on sustainability efforts to ensure operations are conducted in an environmentally sound manner. Even the visitor center is totally solar paneled!
Self-Care and Healing in Sedona
About two hours away in the opposite direction of Grand Canyon from Phoenix/Scottsdale is Sedona. Commonly referred to as one of America's most beautiful places, Sedona has been known to be a place of spiritual healing.
Nestled in 25 sq. miles of striking Arizona red rock formations and amidst the Coconino National Forest is Hilton Sedona Resort at Bell Rock. The resort offers 25,000 sq. ft. of indoor and outdoor event space, 12 meeting rooms and 221 rooms and suites.
Sedona has a long history of spirituality and mindfulness. For over 6,000 years, people seeking peace and tranquility have traveled to Sedona's red rocks. The scenic trails are available for group hikes and offer the chance for introspection and a gathering of the mind.
Resource Box
This article appears in the October/November 2022 and digital-only November 2022 issues. You can subscribe to the magazine here.